Look what I found yesterday on the parking lot of the greengrocer's: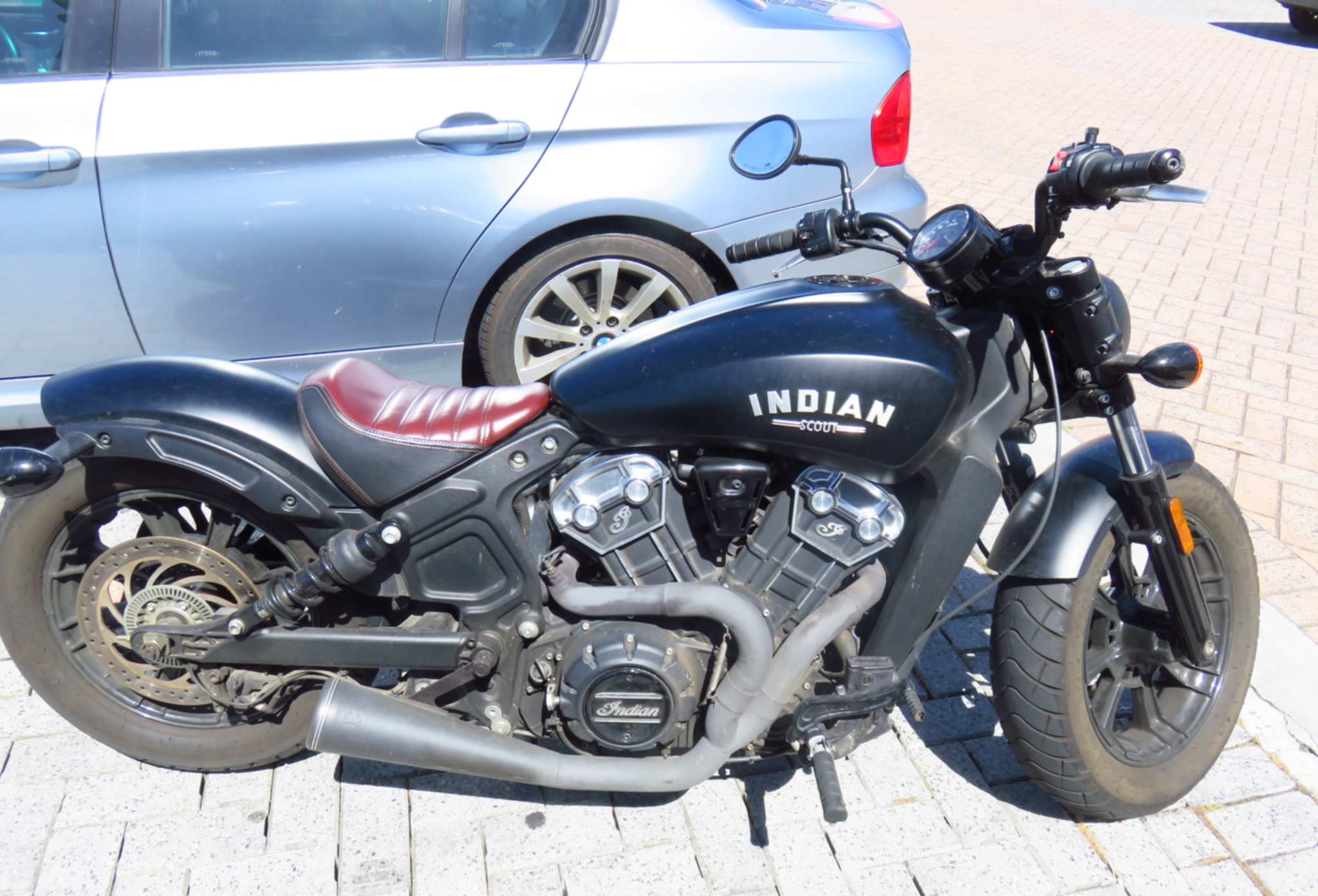 Yeah, black, wide, low, chunky rubbers, cut off fenders, short and stout muffler. No silly chrome circus, no luxuries, no Americanism. Just a lean and mean riding machine. What's not to like? This almost looks like the owner might be a fellow German. The single rearview mirror on the left side is kinda dead giveaway.
And the best is she's no Harley but an Indian. The second American motorcycle factory, eventho they predate Harley by a few years afaik. They just lost out to H-D on the lucrative military contracts for WW1 and WW2. And then they went bankrupt or sumfink and nowadays they are owned by Polaris, I guess.
What I don't like too much about this one is the weird shape of the gas tank and the radiator for watercooling. All the rest … gimmegimmegimme!