Time to brag. 🙂
Three different Linux distros on my four computers. But that's not what is important right now. A question that goes around in my noggin is what would I do if I wasn't such a spoiled brat? Say I could only keep one of my machines, which would it be? And honestly, I really don't need all four machines, not even three. Two would be nice but let's deal with a real restriction. Like if I had to unspoil myself and could keep only one computer, which would it be? It's a realistic scenario, no? I guess most women only have one computer and still, somehow, survive. And so could I. But what would be the machine I need in my life?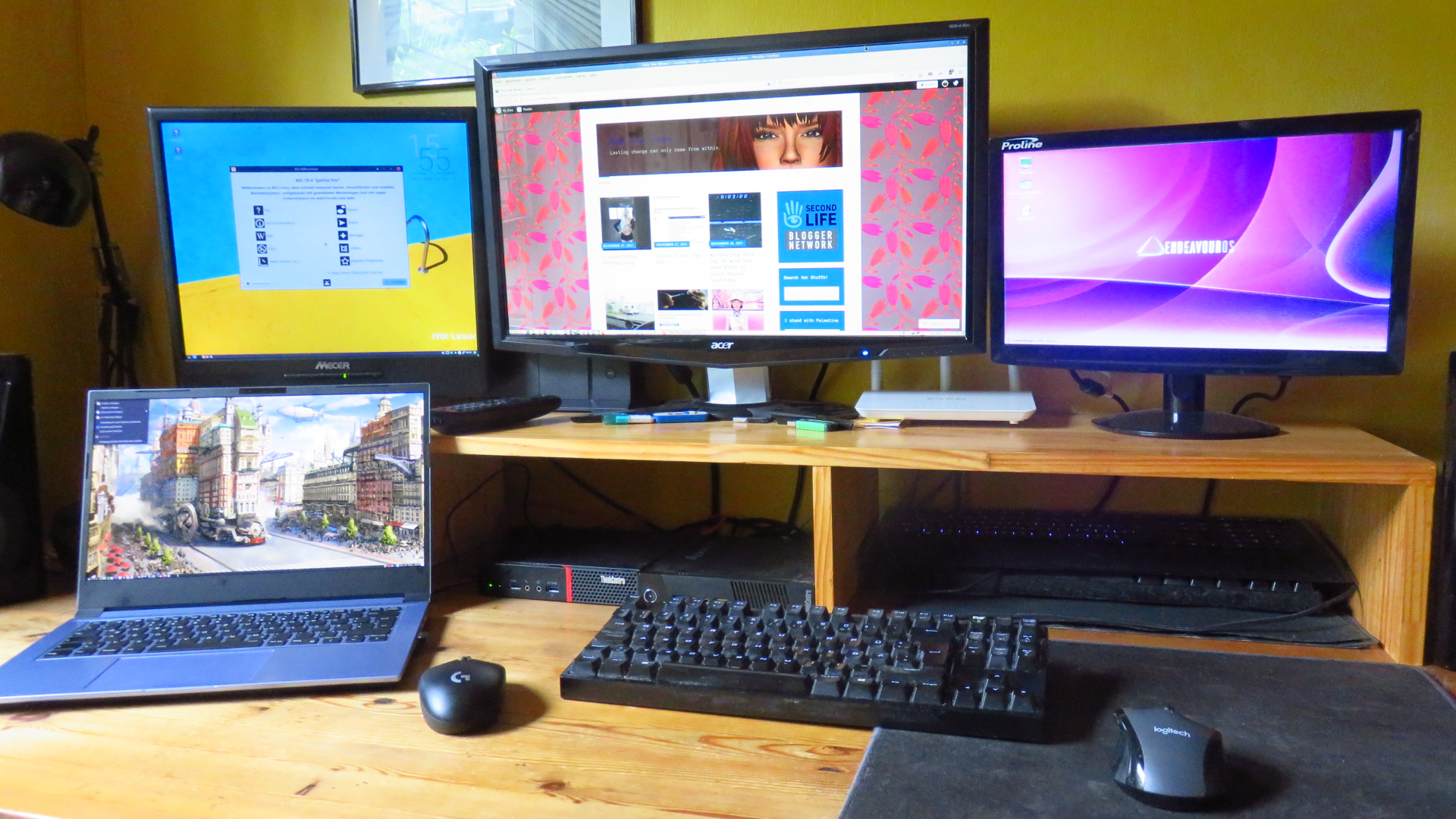 Totally honest, I gotta say it's my Clevo notebook! Not because it's the newest or the fastest. No. But a laptop is essential! Every lady needs a laptop in her life! It works at home, it works in a café, it works on a plane, on a train and in the van and even in a hotel room. It works in the jungle and in the desert. And on the ocean, too. And it's light and easy to transport and does everything my desktop computers do, just all-in-one. As a bonus it should be running on Linux. Of course, no?
Do I need a smartphone? Fuk nooooo! Do I need a super fancy gaming desktop? Nn-hn. 😐 Just gimme a good lappy and leave me alone.