Irretrievable fukkup of MiniMax last night. Catastrophical failure! After the fortnightly Manjaro update (among many others also new Firefox and Thunderbird versions) he didn't get his @$$ up. 😦 Thousand attempts later – still nothing but a black screen. 😮 First plan of action: Will WhatsApp Computer Repair Lady later, see if she can at least retrieve my latest data from the machine, and then deal with Gigabyte service. In the best interest of avoiding ugly scenes I refuse to go there ever again. Let her deal with that bonehead chief technician.
Anyhoo, with MiniMax out of commission, it's time for the new kid on the block to step up and take responsibility as the editor's main machine for a while.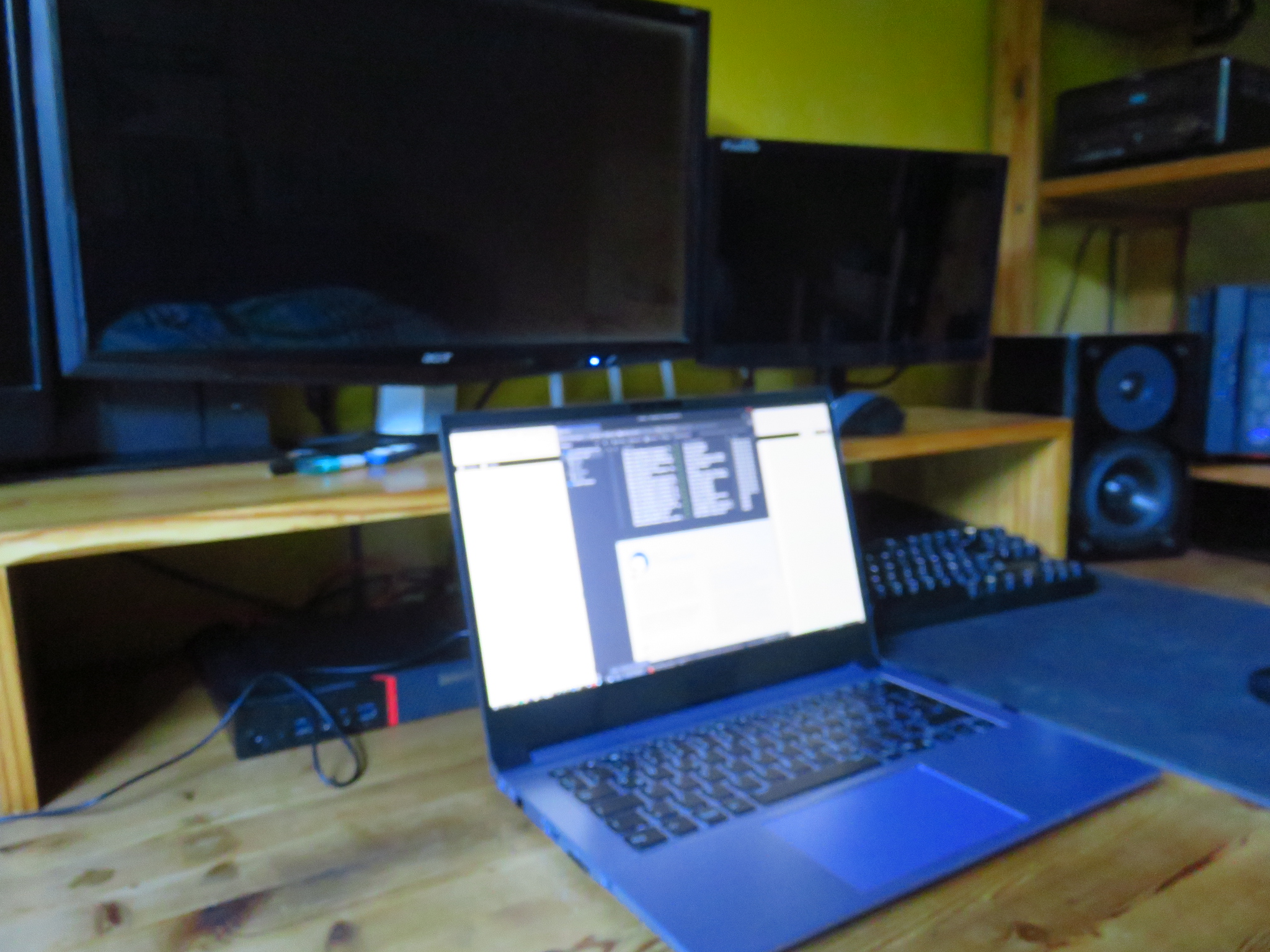 And what can I say, it's terrible. The lappy is running good and fine but the keyboard … Oyoyoy.
I can't type out nearly a single word without multiple typos. 😦 Maybe it's not UltraOrc's time yet and I should put the responsibility on GagaMore's strong shoulders. That little machine has repeatedly proven it's more than capable of taking over the editrix's desk.
We'll see …