After I only could master lukewarm feelings for Sparky Linux when I checked it the last time, yesterday I downloaded a new version 2021.10 and fell in love again. No, I'm not using it but if I only had a shitty old lappy lying around somewhere, and not even an internet connection … say I'm gonna write The Novel of the 21st Century somewhere in a beach cottage of a lonely rocky island off the Irish coast, this is the system I'd wanna have with me.
It's exactly Sparky's kinda primitive approach, just a semi-rolling Debian core, which I choose with my beloved Mate Desktop, that gives me just the right amount of customization but no overkill of additional apps and stuff, that I adore so much. So this is just a workhorse, not a toy!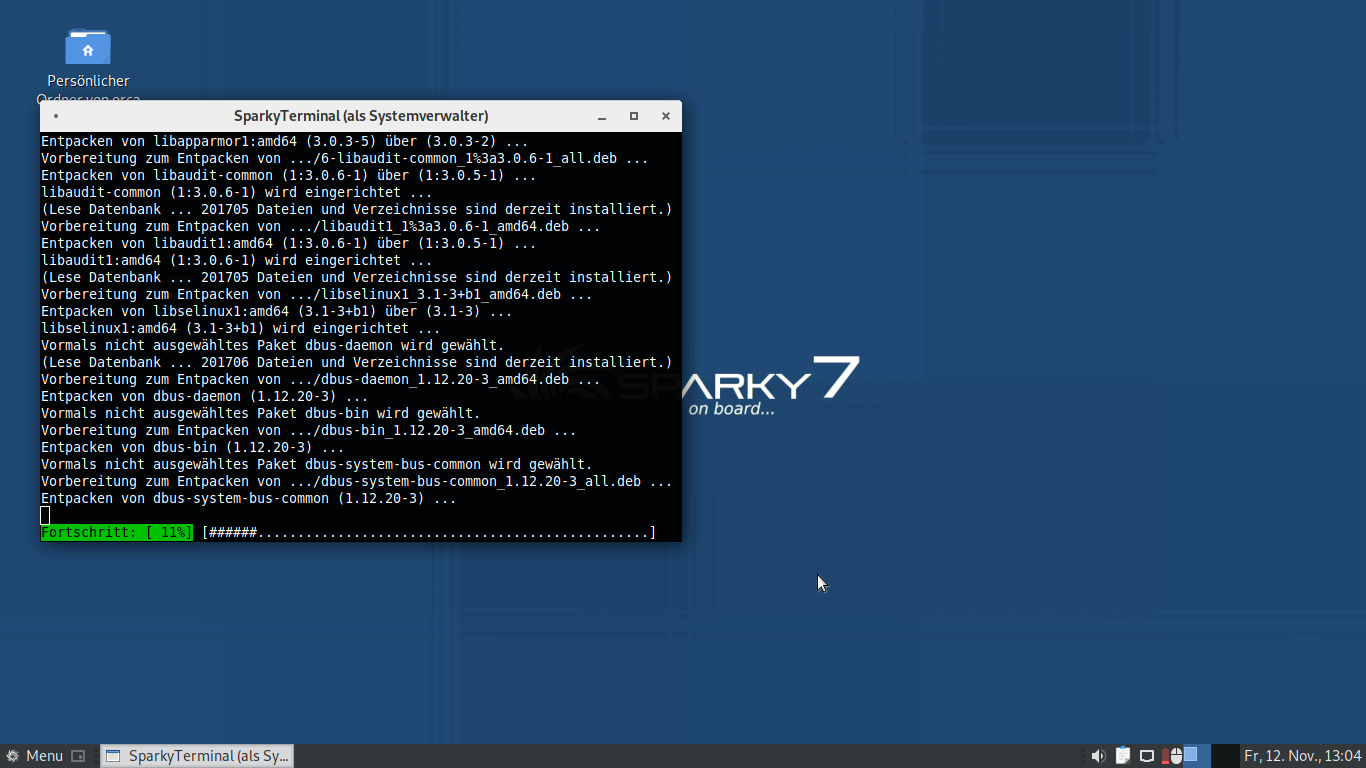 And it works formidable!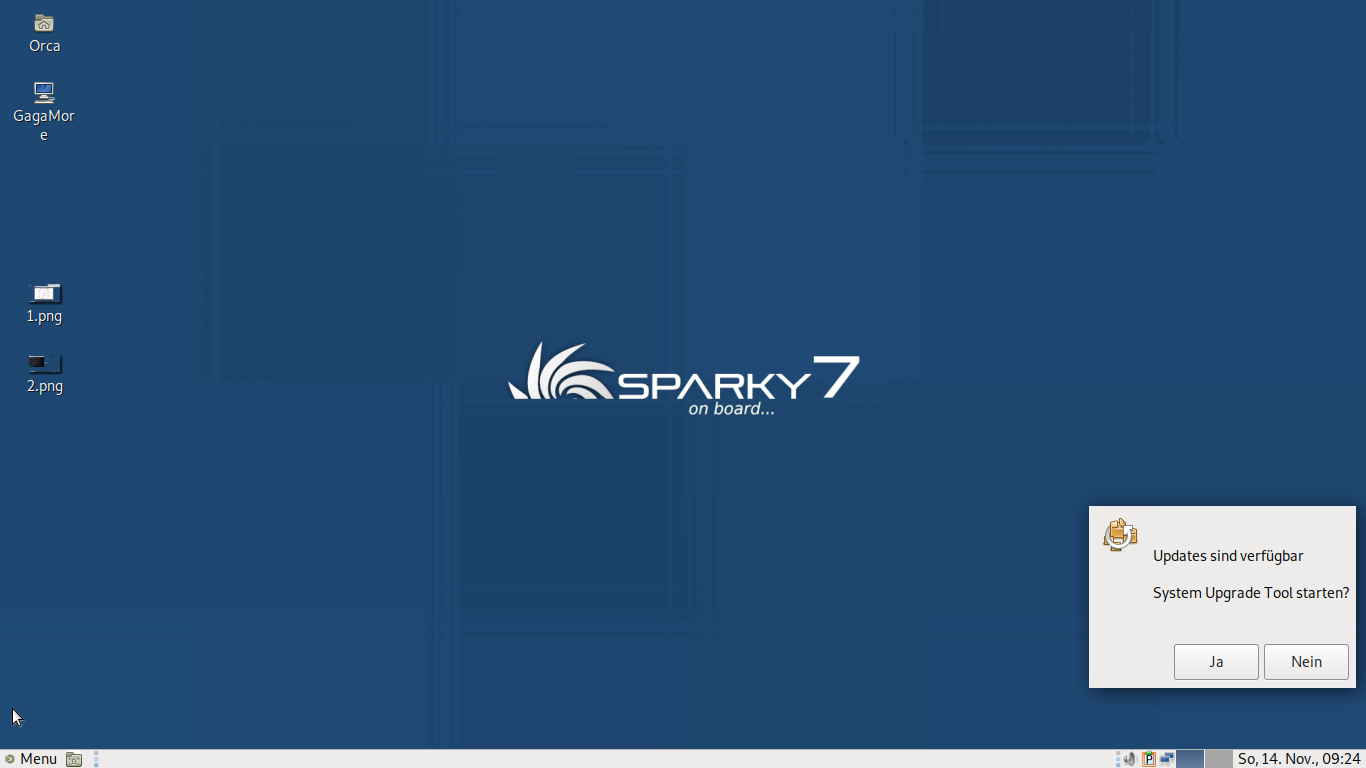 Equipment with apps and softwares is rather sparse, you gotta install most shit you want yourself. Hey, just because everything is simple and easy doesn't mean Sparky is necessarily made for n00bs. You gotta know what you want, else you'll never be good friends with this mostly featureless Debian.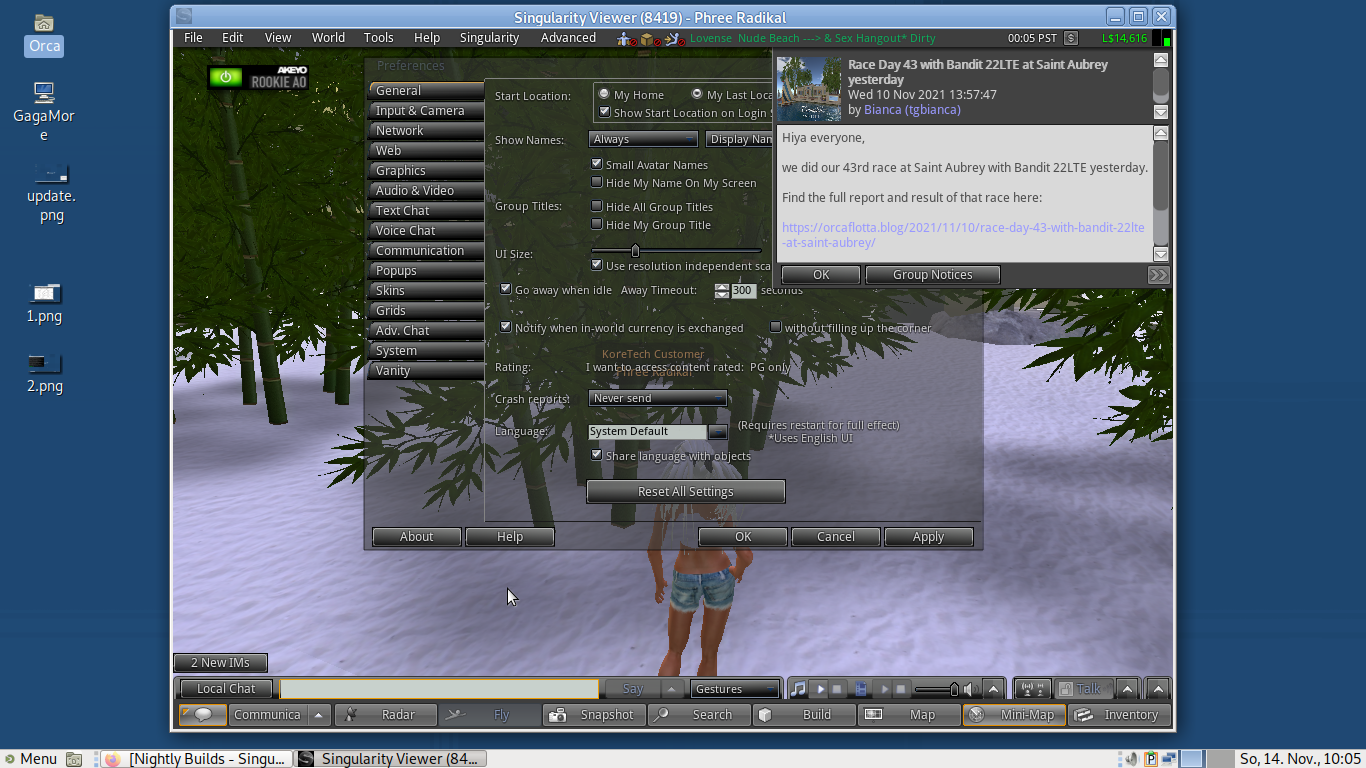 You know this is always my most important test for any distro. I must be able to download and install an SL viewer and get one of my avies online. No problem with Sparky: Download, unpack, go online doesn't even take 2 minutes!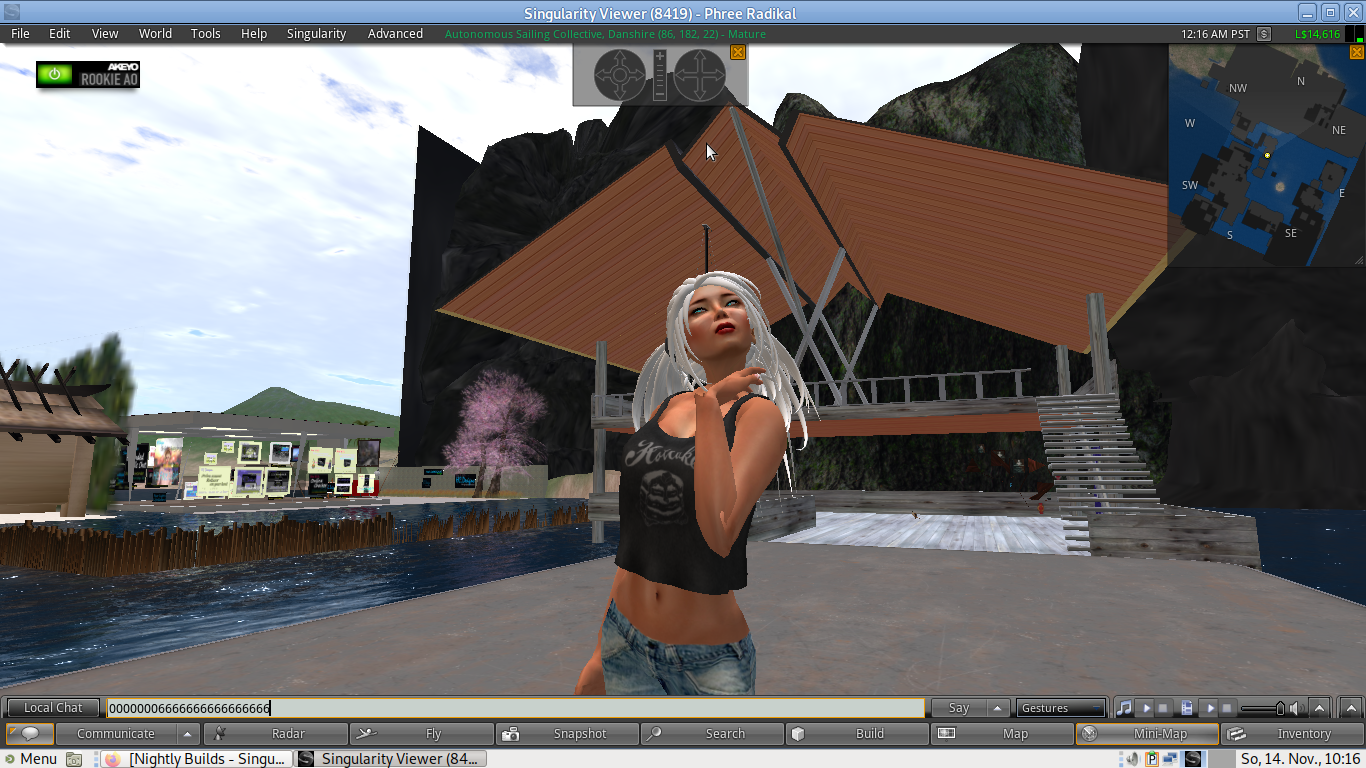 Notice that Lucy deleted the glasshouse and replaced it with the tiki party place. Looking good and gives us much more space inside our "harbor".