Linux has bugs. That's no secret. And nothing to be ashamed of. Bugs happen, every software has bugs, being it Microsoft, Apple or various Linux distributions. A certain software bug has recently hit Linux' X.Org, which is the reponsible module for displaying shit on your screen. So a rather important part of your Linux operating system. Far as I know only Arch systems were hit, dunno why, don't care.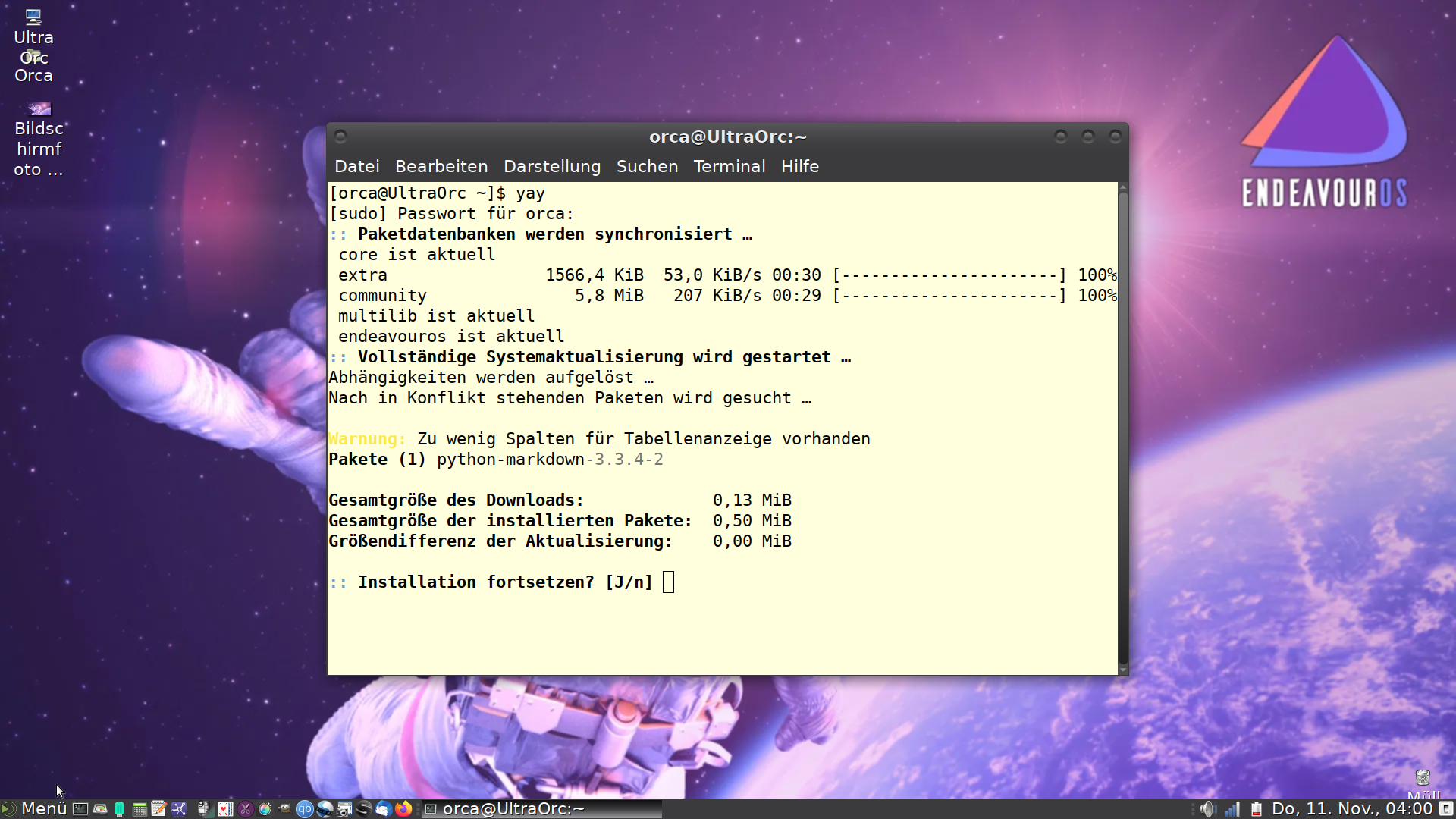 Anyhoo, one concerned peek into the Endeavour forum later and I knew what was going on: Some geekish shit I'd never understand … and there were even first "solutions" to be had. All based on downgrading your X.Org files by using some cryptic terminal wizardry … thank you, but no thank you. I'm too spoiled a brat to follow that route and I have more than just one computer and more than just this one Endeavour machine, so I solved the graphical problem in the old true and trusted Orca way: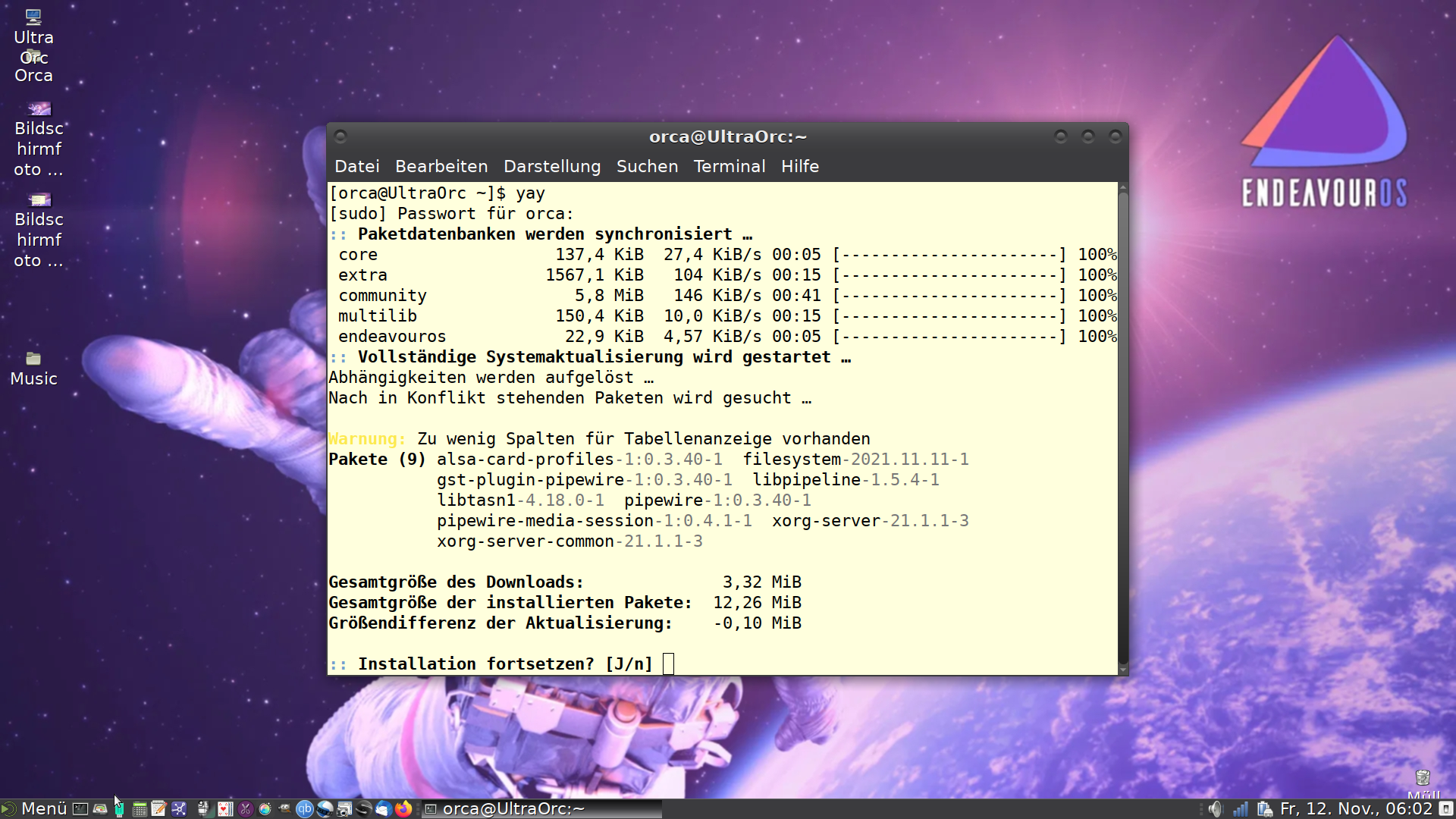 Once a day I did a system update, as I do anyway. So in fact I didn't change anything in my behaviour and just trusted in the self-healing powers of Linux. And indeed this morning or last night the clever geeks over at X.Org pushed out new code, I updated my new lappy – using the all powerful and complicated yay command – and all is well now. 2 minutes problem solution! Even stupid slut Orca can do it. And so can you.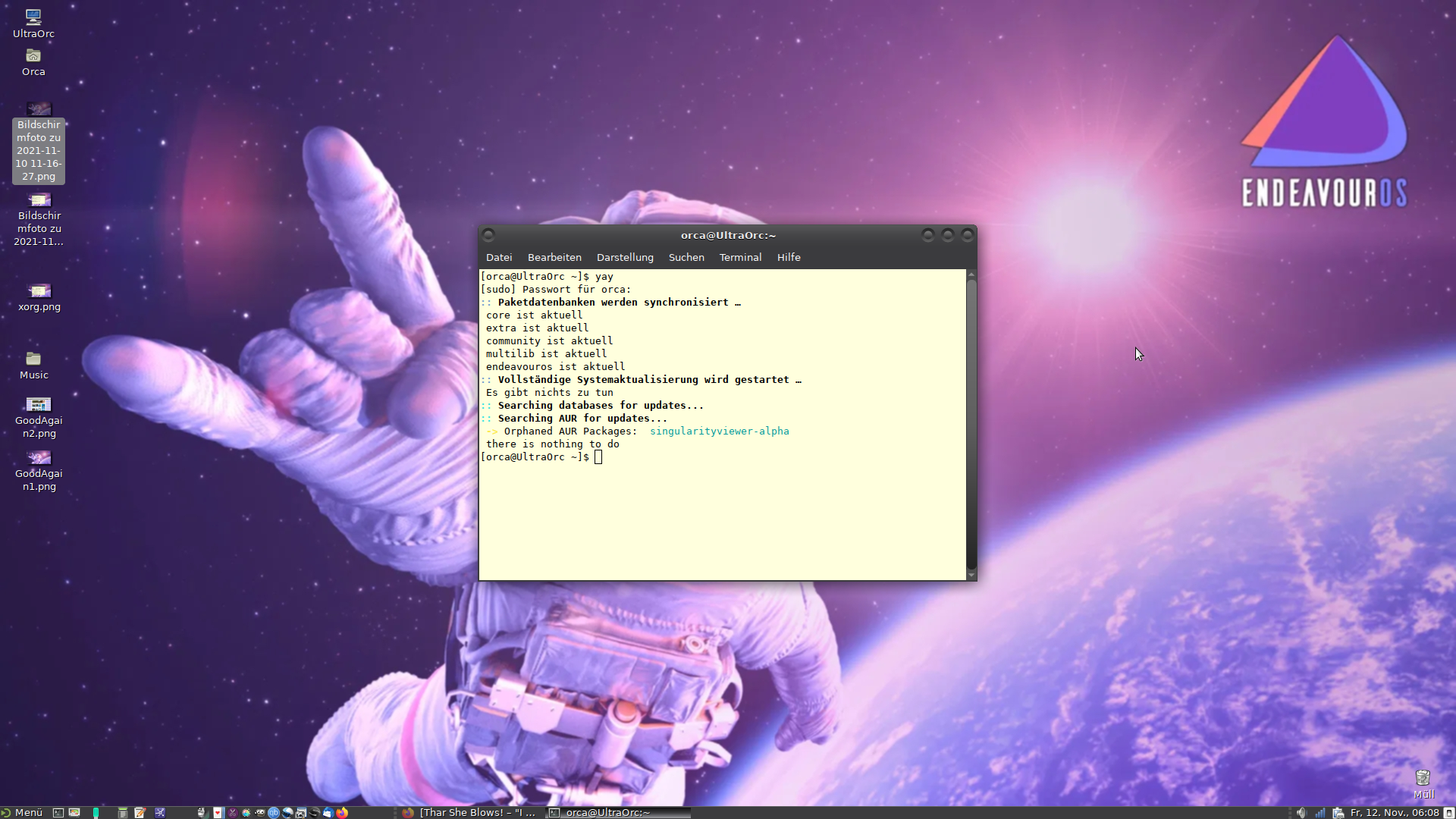 So, yes, those geeks at the X.Org foundation phuked up big time, owned it and only needed a couple days to fix everything. Orca's screen is sexy again. Hey Windows and Apple freaks, I betcha if and when shit happens in your universes, you're doomed to wait very long times for a solution. You know Apple is known for just calling their bugs "features" and more or less tell you to suck it up or buy a new computer. Not so in Linux were thousands of community eyes are on the problem and a small part of the community springs into action right away.
Result as shown in the screenshot above. 😉
PS: Oddly enough my Manjaro machine wasn't hit by the bug. See, Manjo only updates once a fortnight or so, so the X.Org fukkyuppy happened and was remedied before any Manjaro user even heard about it. This is even more true for all Debian/Ubuntu based systems out there. They will never know what the Arch crash test dummies went through. Get it now why Orca recommends Linux Mint for new users?