Some fikkaz on Facebook have called for people to put painted rocks into the Table Mountain national park. 😦 It started to become some kind of movement. And there's also a high number of stacked up rock piles, so called "Buddha statues".
This is all kinds of terrible and not at all what people should do in a nature conservational area, right?
Oh, and one more thing. If you happen to be enroute Namibia –> Cape Town, can you please give this little fellow a lift?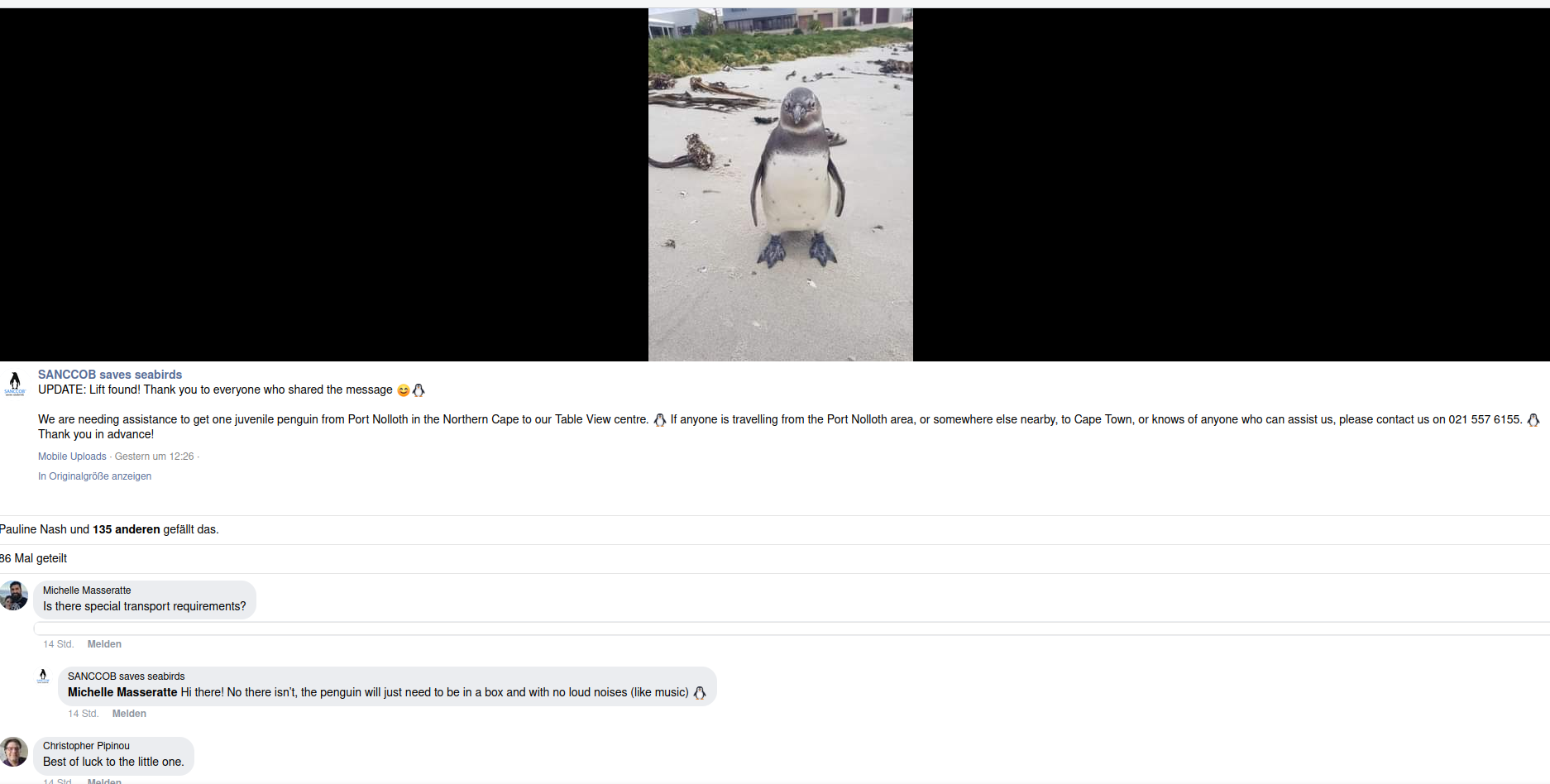 He's waiting for pickup in Port Nolloth and needs a ride to safety at the SANCCOB station in Table View. Hey, that's just down the road from me.