Fuxxed up idea, I tell ya. Ok, traffic not nearly as bad as on Friday buuut …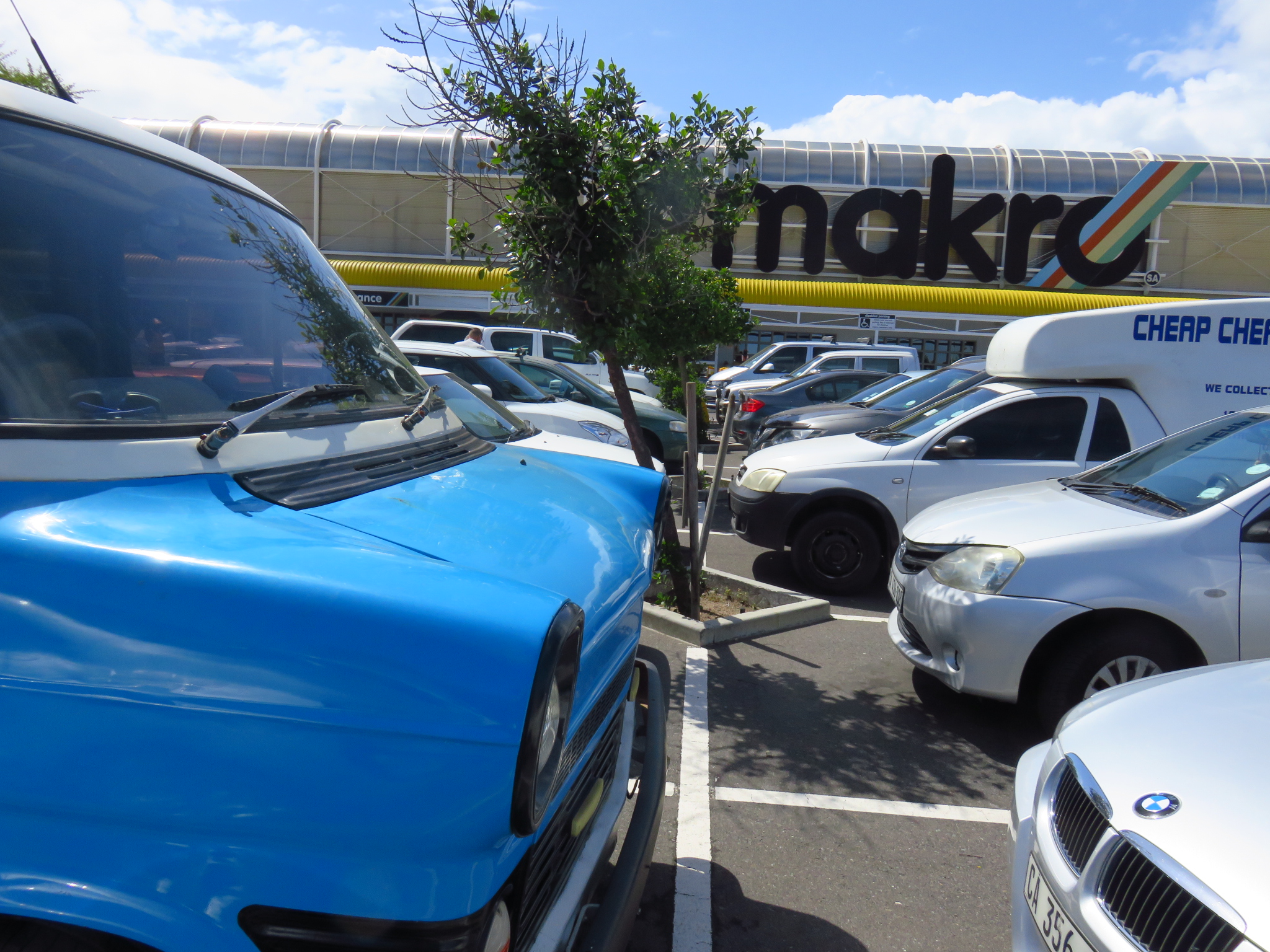 … while I found a parking bay relatively easy and fast, getting into the store would have taken me hours. Hey, ppl Makro (SA's Walmart subsidiary) aren't giving out free meals, they wanna sell you stuff. And you're cueing up like it's the hottest club in town, or wot?
Me, I thot fok dat, me's pensioneer, no need for go to work … so come back, buy microwave on Monday. Laterz fukkaz.
Then on the way back home …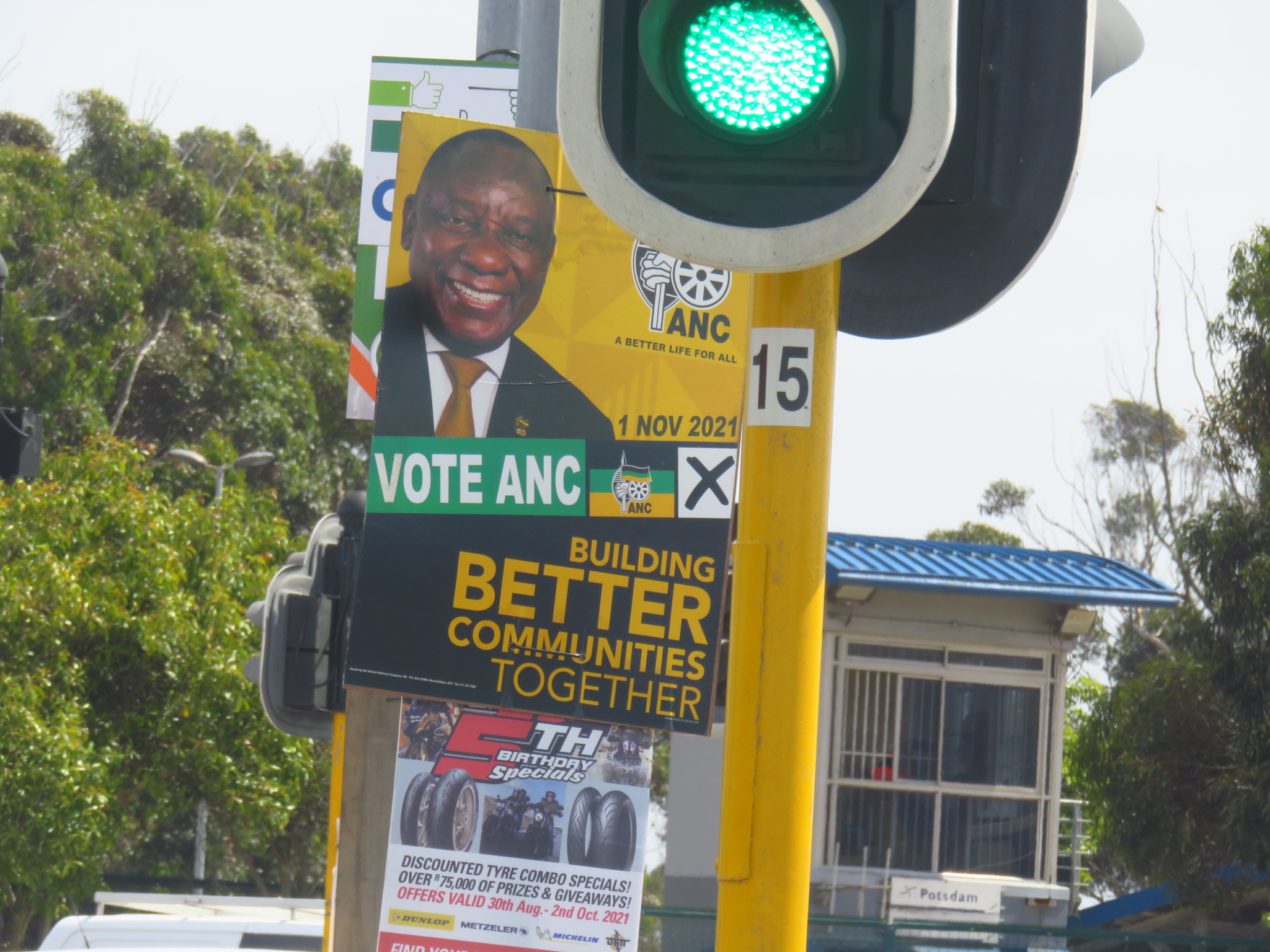 Yes, that's Papa Smurf alright. Telling all his family to vote for the party … and him of course. Kinda refreshing to live in a country were nobody believes in any parties or the govmt anymore and the election battle is majorly ignored. Not just by the people but also by the press. Results are clear anyway: ANC will get upwards of 65% and as long as they don't need to fear any serious opposition party, they can and will go on as they always did. Grab all the lucrative posts and contracts, be as corrupt as can be, overdo it, get an inconsequential slap on the wrist by some well-meaning judge, step down, make room for next ahole … retire a rich man.
But all-in-all I gotta say he's not doing a too shabby job and navigated us through the pandemic as good as a state leader can do, without taking a clear stance. Anyhoo, hadn't I noticed that sign I wouldn't even know that elections are up on Nov. 1st.