\o/ YAY! Fukn YAY! \o/
Gotz me little old van back. Better than ever. And no more squealin' brakes!
And look what my mech did also add to the dashboard: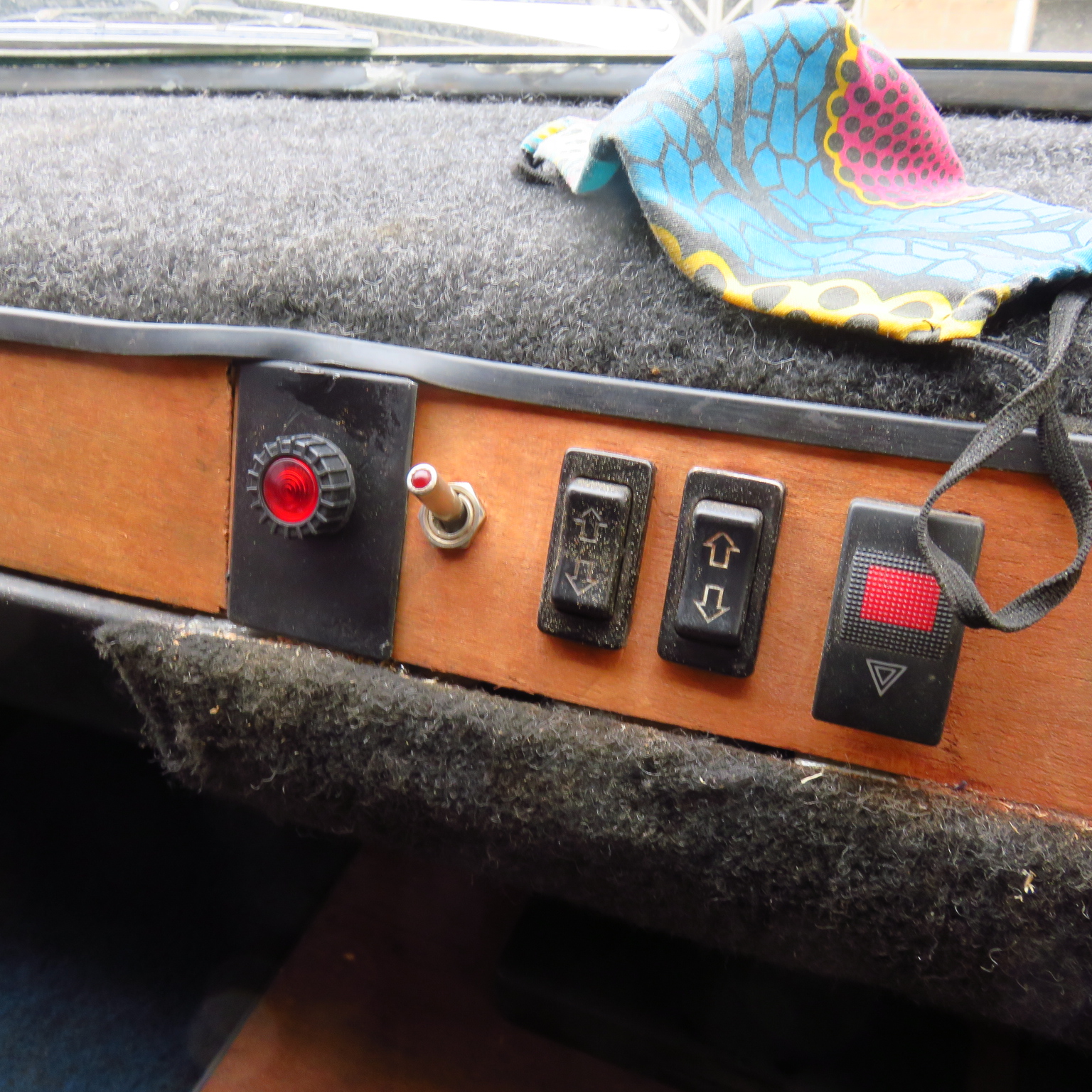 See that red thingamajig on the left side? It's a clever device that lets me know if the alternator is charging the battery. When it's off just like in the pic = everything cool. When the light is on = Uh oh. 😮 I mean wtf? Alternator and battery both are super duper new and not even from the bargain bin but grossly oversized, tank-like parts. Still the other day the alternator just wasn't working right … or let's say test showed it was working fine but the battery – which also tested A-OK – didn't charge. 😦
Typically South Africa, diverse control lamps don't work, hazard, fan, cabin lights don't work either. I guess the whole wire loom needs to be rewired thoroughly. But for now I'm just happy to have my old man back.