… among all the other great attributes of our new Clevo laptop must be this: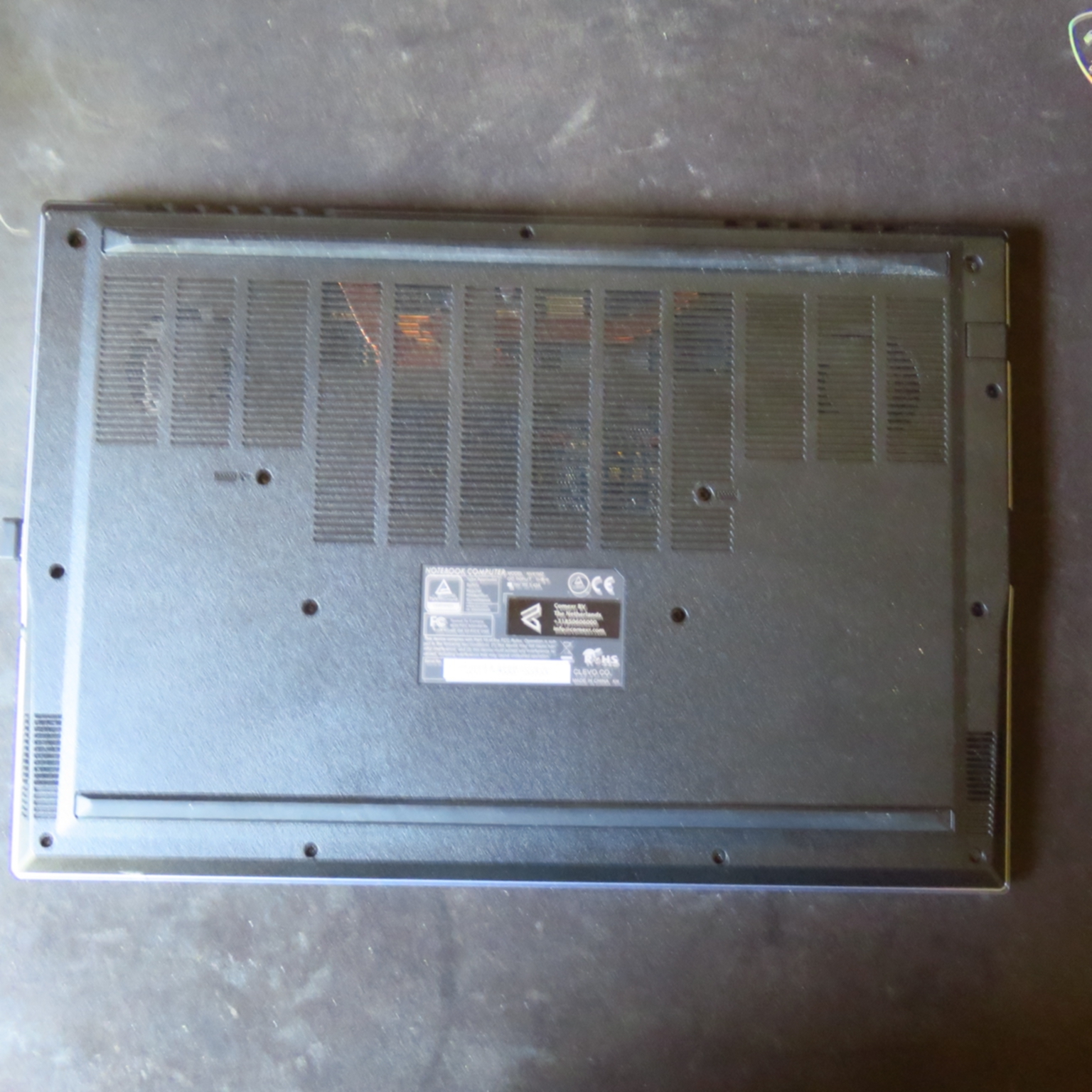 See it?
In these modern dystopian times when you don't own your hardware anymore but are graciously permitted by the likes of Apple and Microsoft to use "your" laptop for a while, until it reaches its predetermined End Of Life; in times when they don't even grant you the Right To Repair … our Clevo comes with a bunch of screws that allow you to quickly open the shell and switch out all the internal components.
So the much talked about fight for your Right To Repair isn't even a topic here. We just do! We are – and intend to stay – humans. Self determined, sentient beings who insist on a healthy amount of human rights! And the right to take apart, fiddle with and tune up/repair our own machines is a big part of our human rights.
Not a problem with Clevo!