Are they shitting us?
Are they actually shitting us???
Ummm … huh? Excuse me! Pleez.
Excuse me but don't you think that, when Covid-19 cases remain undetected … undetected by the infected person in the first place I assume, don't you think it doesn't matter? Don't you know Orca suffers from a severe case of bad cartoonitis? Does she complain? Does any other avie whom she ever was in contact with complain about unbearable symptoms of cartoonitis?
No, eh? And why should they? All feel well. Same with the undetectable Coronavirus!
Politicians, eager doctors, don't you think it's time to end this charade? And that coming from me, a very brave self-quarantiner and mask wearer since more than 1.5 years now. I'm such a good citizen many people in SL and here in the blog think I'm a stupid sheeple, horny for house-arrest. Just because I wanna help and not be a spreader, tssk tssk. Yes, I'm a good victim of your powerplays. Up to a couple days ago. Not any longer, fukkaz! 😐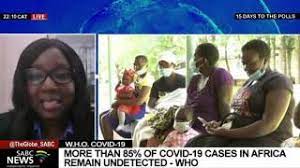 And that's it for today. No Covid-news on IOL, not even one, and only this one relevant document of failure by all and the WHO, on YouTube.
Fuk all dat shite. No, I won't get in line for vaccination. No, I won't play nice anymore. Fortunately we have until June 2022 before we gotta fly to Germany … I hope all travel restrictions are gone and forgotten by then.
Contrary to the last 572 days today I won't ask you to mask up and sanitize. Just stay sane and do the intelligent thing, ok?
Laterz
oxox