You know usually this would be the time to post a long term experience report about a new piece of hard- and/or software. Unfortunately, or rather said fortunately, I'm in possession of a rather nice Ryzen-powered desktop computer which I use for all my computing needs. And with Covid-19 and all the shebang we didn't travel either. So we actuallly don't really need a fancy ultrabook right now. It just happened that hubby said we'd have enough funds available to get one – now or never. 😉
Still I'm using that lappy toppy every day. Of course as an eager EndeavourOS (Arch Linux) user I'm doing my daily updates, just so the machine is always on the latest and newest possible status of development. And once the lappy is on I use it also for some surfing and other mom n pop computer tasks.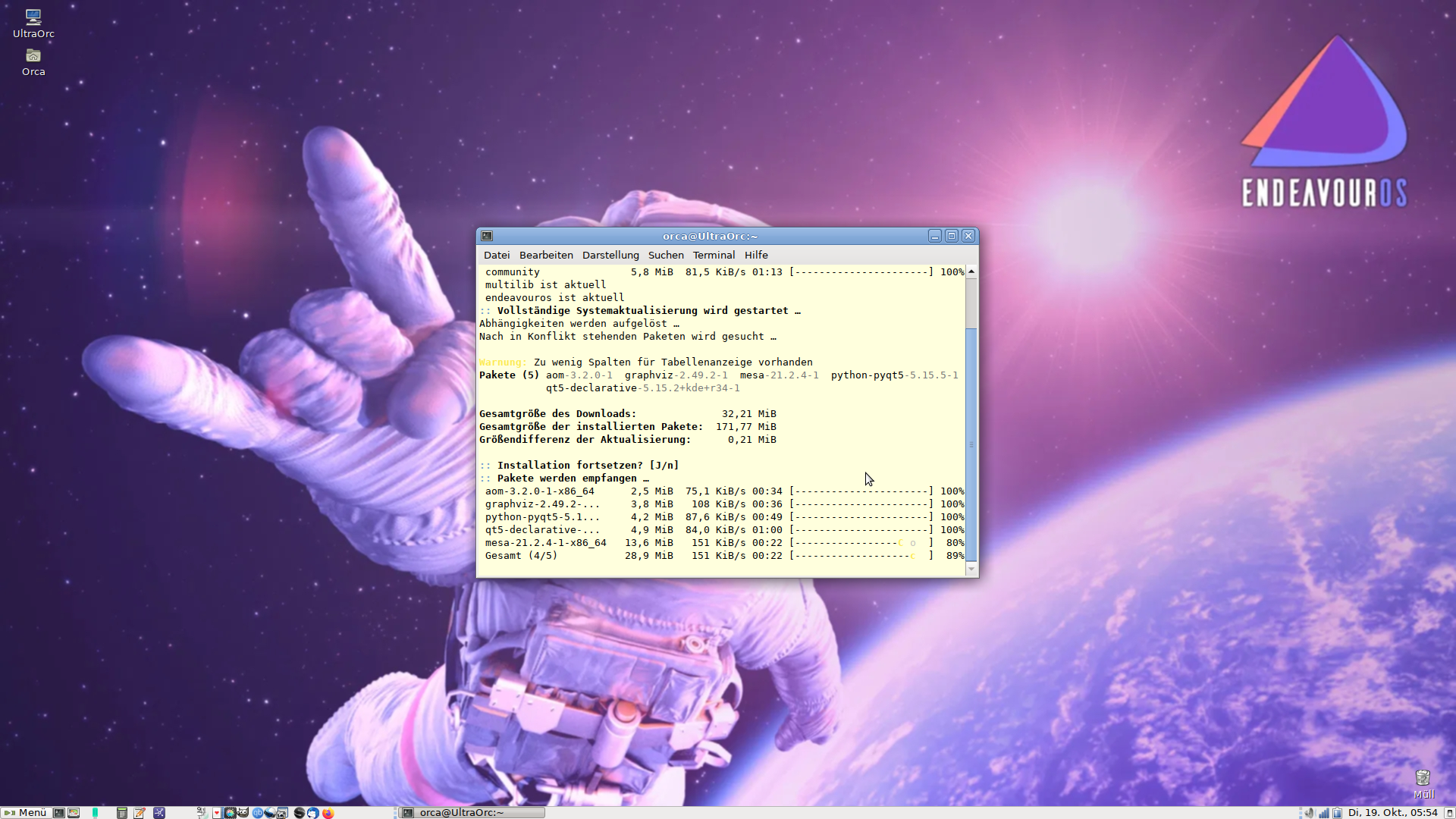 So, how does the Clevo NV41MZ fare in daily use?
Very well, I gotta say. For me, as a blogger, the keyboard is kinda the most important part of a computer. And even though I'm a rather slow and erratic typist (you don't want me as your secretary) I'm insisting on a good and luxurious typing experience. That's why I use 2 mechanical keyboards for my main desktop machines. Of course the typing on a rather flat and non-ergonomical laptop keyboard can't compete with specialized desktop keyboards but the little Clevo travelmachine ain't bad. Not bad at all. Once I got used to the cramped layout I can type in a rather good speed … without making too many typoes. The backlit keyboard is a great help when working at night. I only wish the backlit was on by default. Unfortunately I gotta switch it on every time I boot up the lappy. That's such a hassle for this lazy bish.
And I love how the laptop feels. The screen can be opened with one hand, which is obviously some sign of quality when one is to believe the YouTube computer reviewers. 😉 And the sleek plastic/magnesium shell of the Clevo feels very light, yet sturdy and kinda stylish and classy.
I also love the quality of the matte 14″ NTSC display. It's crispy and sharp and very bright. Usually I only have the brightness on 50% when working indoors. This gives me hope that the display will also satisfy when used in open-air situations. Cool.
Yes, of course I'd loved to have an AMD Ryzen cpu but the latest (Gen11) Intel i5-chip ain't a slouch either. Paired with 16GB DDR4 3,200 MHz RAM this little travel companion turns out to be a regular powerhouse. 🙂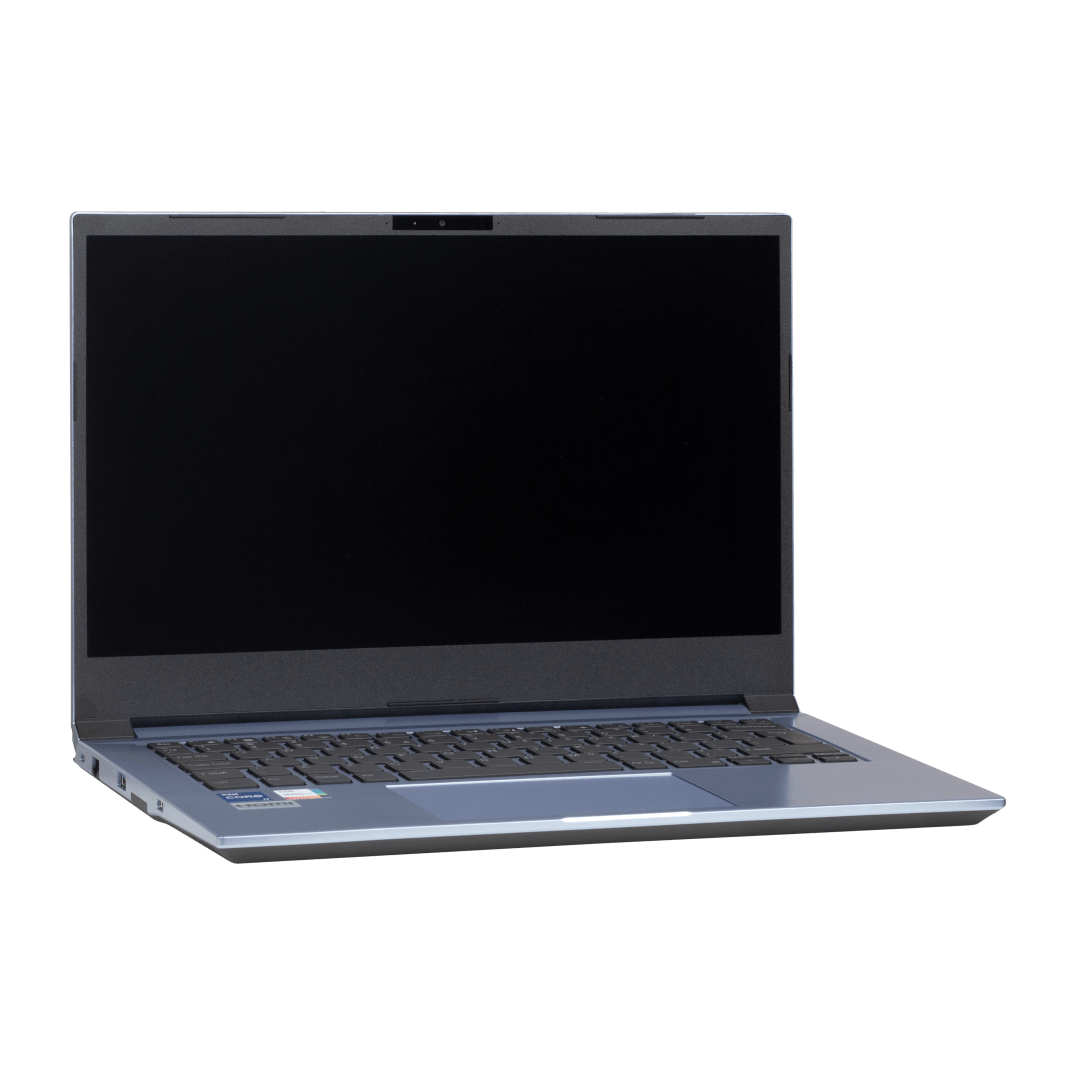 Peeps, you know how I hate our annual duty travels to Germany; this fancy little ultrabook will make the trip much more enjoyable. ^.^