… and I'm very happy to have this one. 😉
Can you imagine I've lost oversight above all the Linux distributions I have installed right now on my computers? No, really had no idea what was on what machine, which is admittedly a problem many people will envy me. I was just too busy with the new UltraOrc ultrabook and of course my main production machine. And I was just too lazy to check out any new Linux distros n stuff. Still needed to find out what I have, so I just started all my desktop PCs …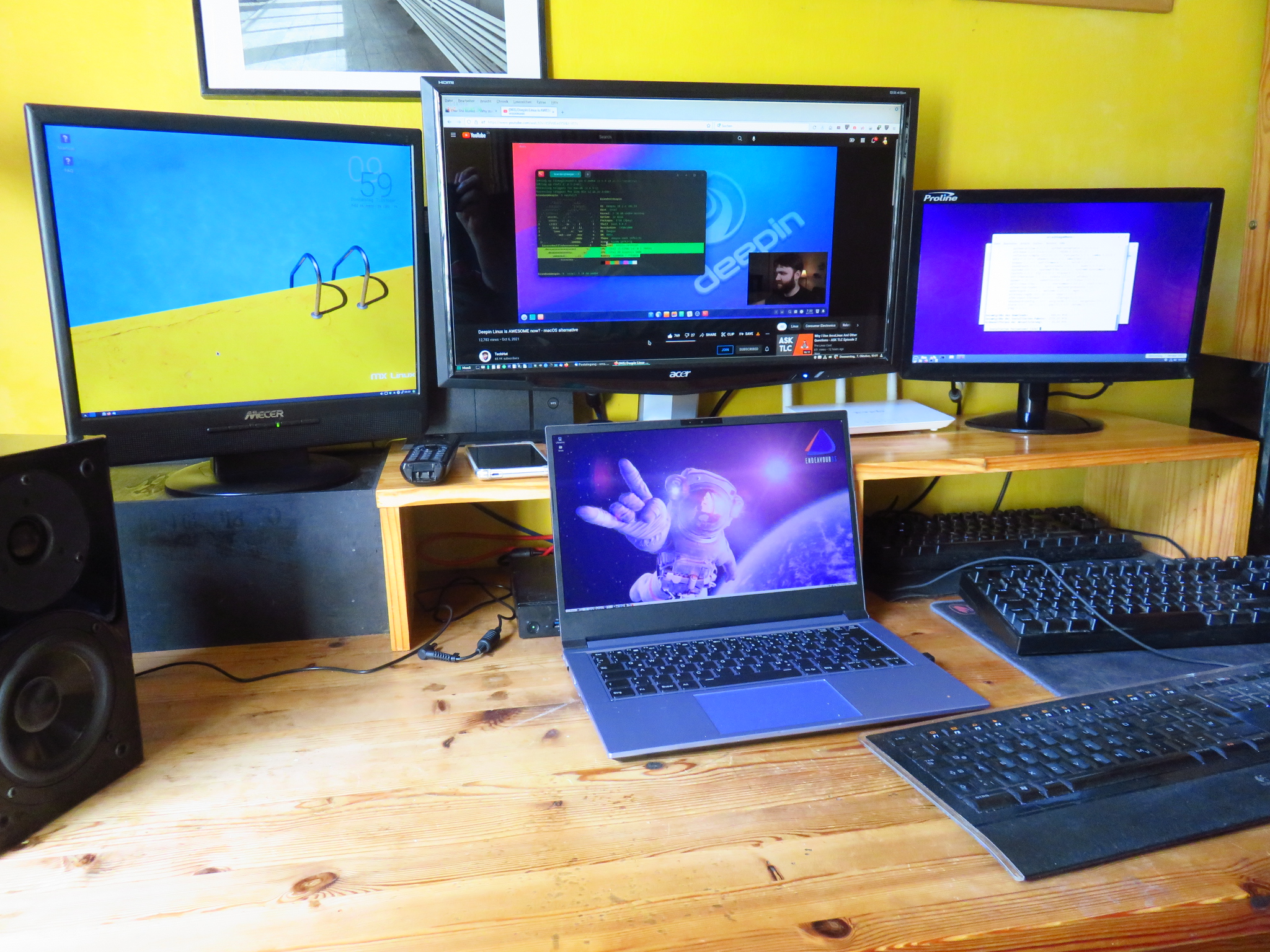 Tech Hut on the center screen reviews Deepin Linux. Hmmm, it's just another Ubuntu fork of Chinese origin and I never liked it in previous tests. So I'm not even too excited about taking it out for another test ride. It's fuxn Ubuntu ffs!
Any of you, dear frens and readers, got any idea about a fun Linux distro I seriously gotta try? Lemme know.
And please no Ubushit!