Hmmmm, the adorable, glitzy lifestyles of SL bloggers! We truly are the new rockstars of the metaverse, no?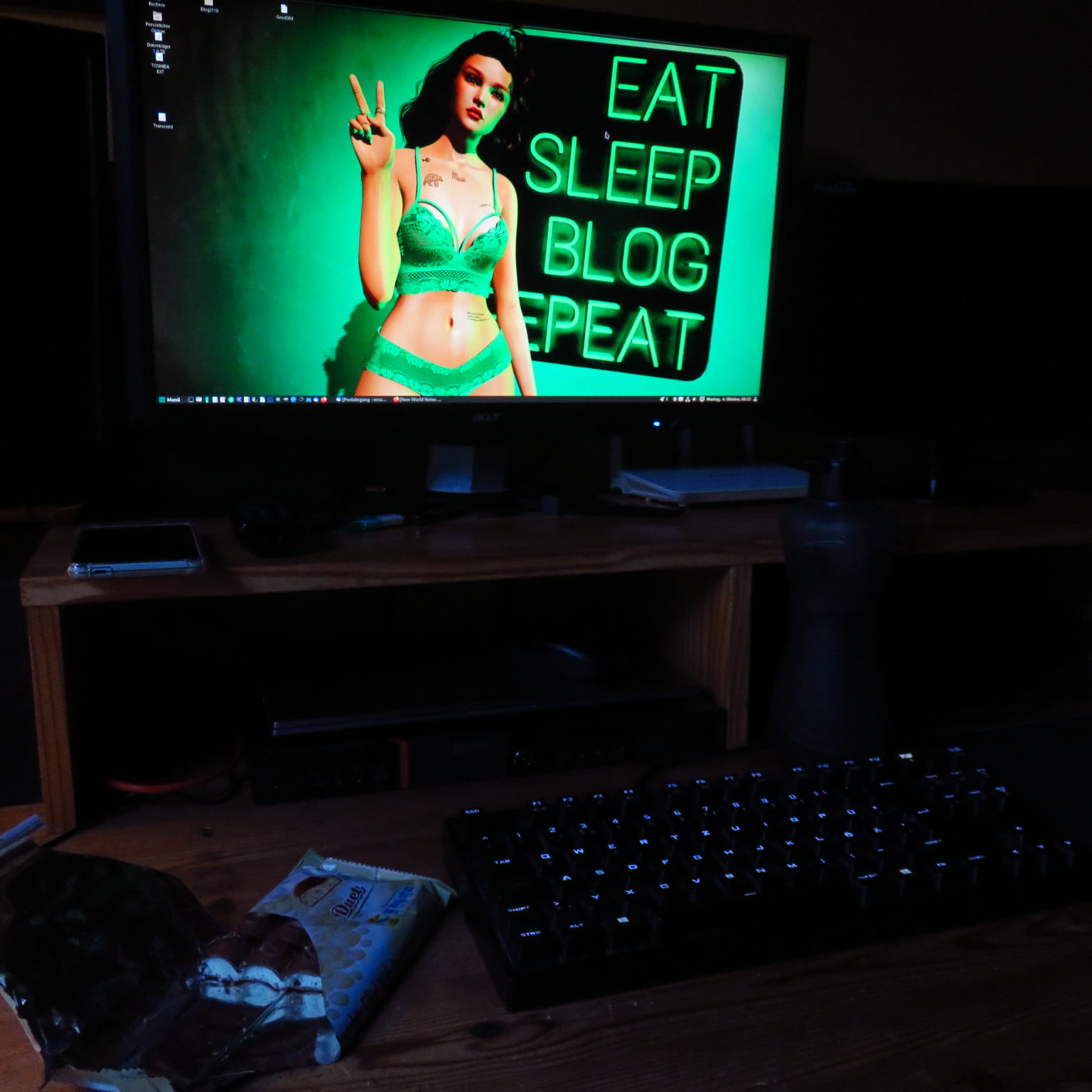 Reality check for Orca's puppateer, Wiebke: Mentally and physically tired, thirsty, sitting hunched behind a fukn computer in the small hours of the morning, chillyshivering, wolfing down too much chocolate. And generally unhappy. That's the real life of a virtual rockstar. 😦
PS: Oubaas is in the workshop with my magic mecha working on him. I'm fuxn grounded, that's why I'm so cranky.
Guess I need a moped or sumfink …