… is all it takes to completely update your whole ArchLinux system!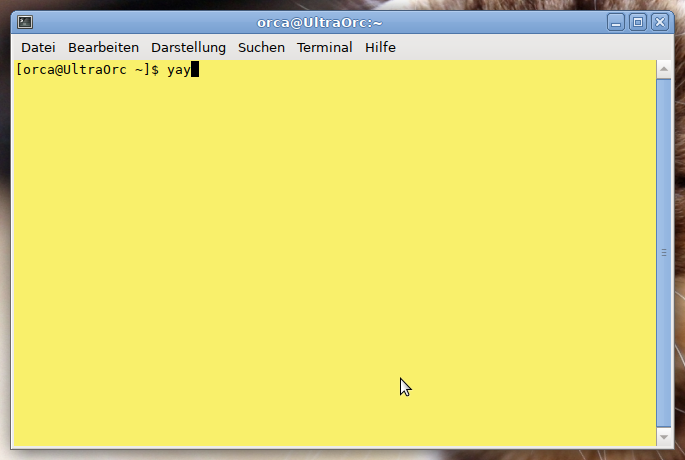 What letters are those? yay, synonym for 'yet another yoghurt', is a terminal command that triggers your ArchLinux install to update its Pacman and AUR repositories. This way you don't even need to update them seperately. Isn't that, like, super-duper convenient?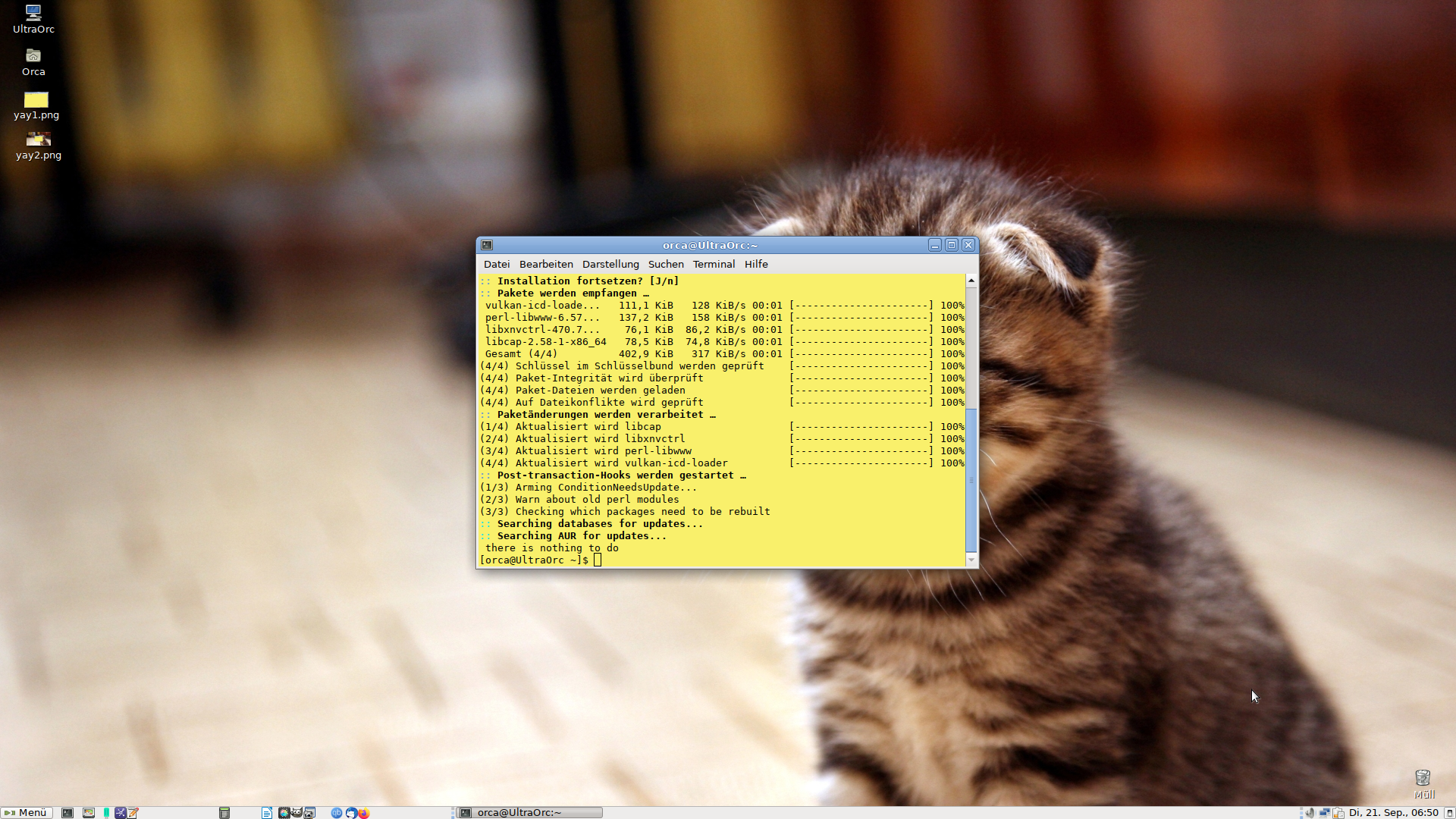 From all I've figgered out by now, Endeavour doesn't even indicate new available updates anymore. They trust us enough to phuk about with our own systems and update whenever we deem it neccessary. And what could be easier than issuing the 3 letters y-a-y once or twice a day?
So there goes your fear of the many many updates … right outta the window. Still so keen on any kind of outdated *buntu fork, are you?
Off to the gym now, cya laterz