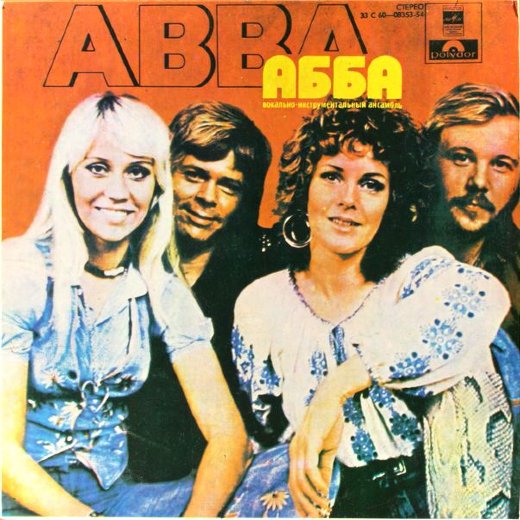 Why did you do it, fukkaz? I guess I wrote about the looming release of a new ABBA album before and how bad it would be, both for the legend that is the band and for new listeners, too. We old people, who grew up with ABBA – if we liked it or not – were in for a bad disappointment. One way or another.
Also I don't think that any of the 4 band members would need to sell a single record or concert ticket ever again. I don't know but they must all be multimillionaires, so no need for a new ABBA album.
Still … they fukn did it! 😮
And? Listened to it? Wanna know what I think about this song?
Shit! This is kinda good. But only kinda. Production, arrangement and composition are typical ABBA, which is good but risky. This isn't pop music of the early 21st century, which doesn't matter since nowaday's pop music is pure and utter crap. But if you like ABBA's style of pop you're much better served by listening to their old original recordings.
This new song has it all, it's the typical ABBA song. Great pathos and emotions, already fallen out of time and unfashionable when ABBA was still the hit machine, today it's just awkward and borderline pathetic. While listening to Don't Shut Me Down I had the eerie feeling of listening to a – though technically perfect – not very talented ABBA tribute band. Not a revival band playing all the old songs but a tribute band playing in the style of ABBA … without even coming close.
Björn and Benny lost it? The melody is harmless and has no real hookline, nothing to grab onto. After they took 2000 years time to plan their big comeback, this isn't the great song that will guarantee a glorious return. They didn't touch my inner emotional teenager anymore. Not in the way Dancing Queen still manages to do up to this day.
And the girls grannies? I found the voices rather thin, and lacking in range and emotion.
Wanna hear some original ABBA at their best?
Much better, no?
Anni-Frid, Björn, Benny and Agnetha, you're not in the 70s anymore (eventhough you're all in your 70s, haha), nobody has the time and patience to listen, really listen, to your brand of high density pop music anymore. So why can't you let it rest? Let us have the memories, good and bad, of that time and enjoy the fact that it was you who delivered the soundtrack to our overwhelmingly emotional teenage years.
Bye now, and … Thank You for the Music. 😉