One of Scarlet Creative's very tasty Saturday Sale's cheapos, The Hoxton: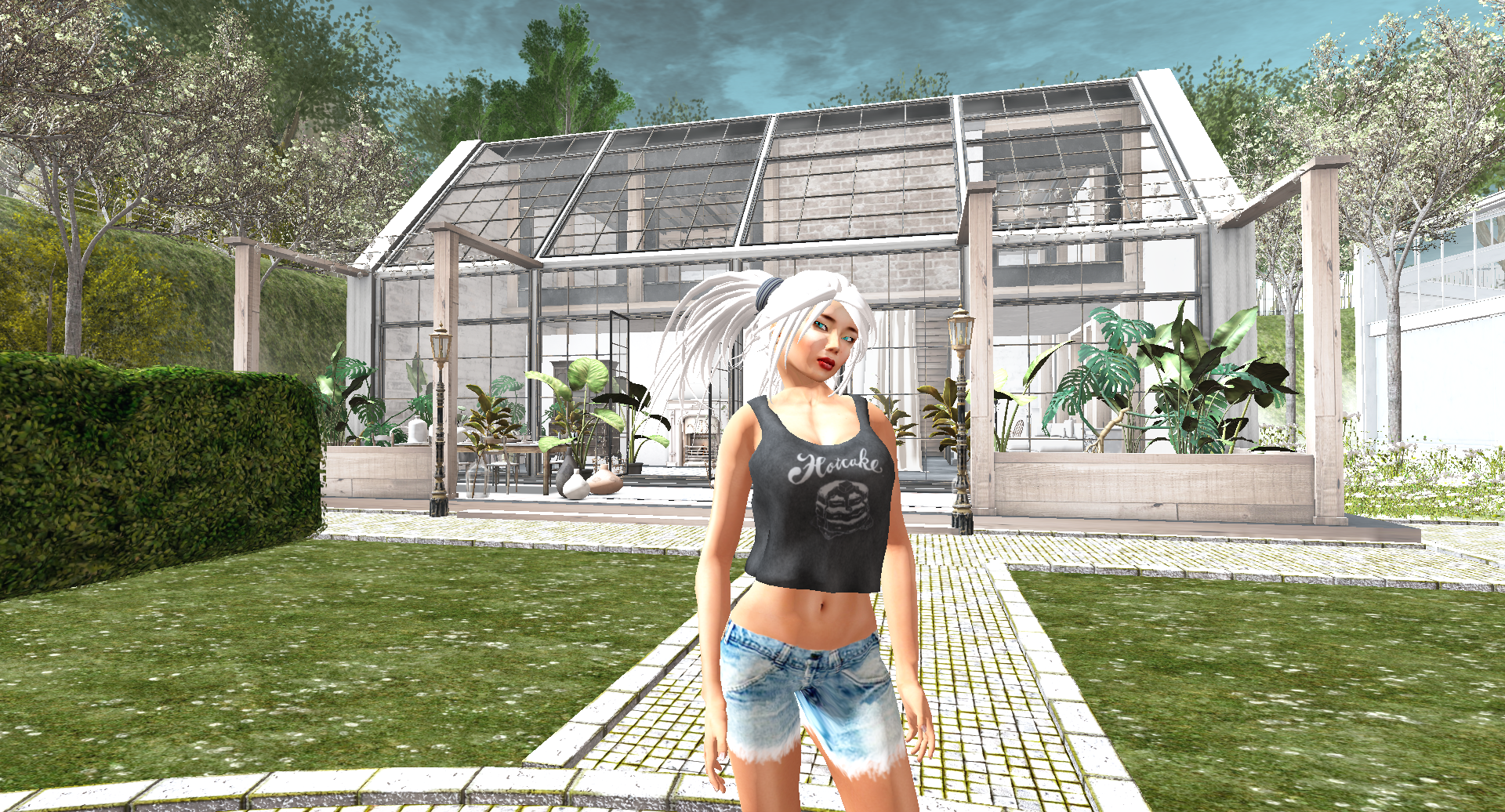 She gifted the building to Orca. This trick was necessary coz Orca's kinda persona no grata on Charlotte's sim. 😮 Join SL and be yourself. My ass. I must say before I became myself I was never banned from anything. 😮
But now I have it! And as always, no idea what to do with it or where to put it. Another useless investment in SL? Well, house – without furniture pack – was only 75L, and having it is better than not having it. I guess this could make a comfy little clubhouse … but for that we'd need a new location first. I guess where we are now is not optimal, a bit pushed into a corner, not easy to get there. But what do I care, Orcsi's officially on hiatus.