Orca sux. Yes, that's nothing new but she really sux at something she usually takes quite a pride in: Handling computer hardware. Now for the second time she's killed an unsuspecting, hapless old computer. 😦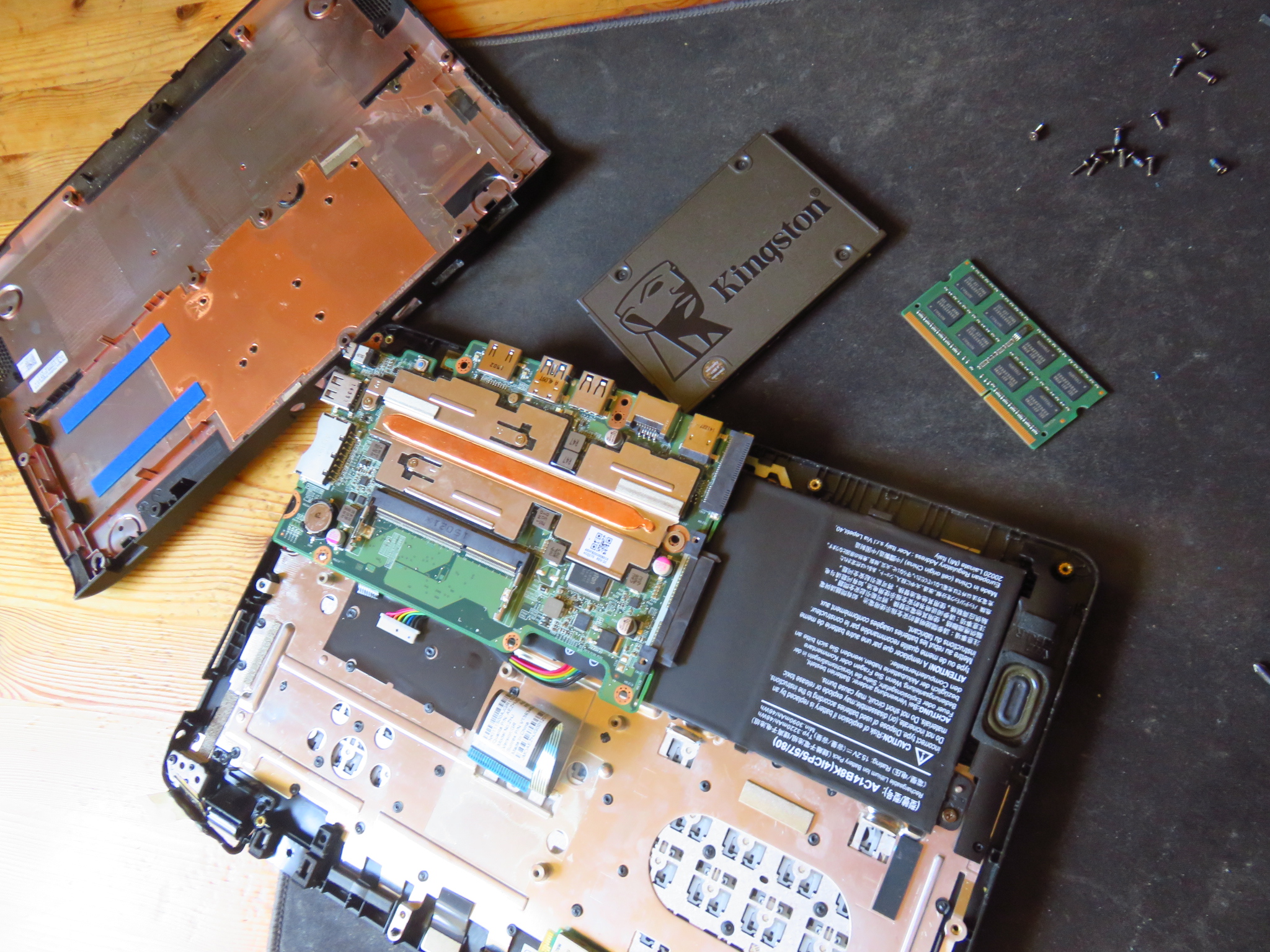 So after I received the quote from the workshop, that by far succeeded the monetary value of my crappy netbook, I decided to just take it back and butcher it for the parts I'd put in just recently: Kingston 240GB SSD and Transcend 8GB So-Dimm RAM. That stuff will probably find a new, better home in one of my mini-Lennies or – more probably – in hubby's older laptop.
And now? We need a new travel companion, that is sure. And we both are adverse to taking hubby's shitty thing on the road, so we need one sent over from Germany since here we only get machines with English keyboard layout. So I have my eyes on this little wonder from an unusual manufacturer, at least for us:
Yes, after HP was about the bestest around the turn of the century (apart from IBM/Lenovo of course), they are now merely participants on the hardware marketplace, and I have my reservations partícularly about their second tier Pavilion range. But as even Lisa liked this one quite a bit, I guess we should have an eye on it.
But then …
No wifi on Linux? WTF? I mean Lon's using fuxn Ubuntu and I guess Manjaro and real Arch distros will probably be compatible with the HP's Realtek wifi thingy. But do we wanna risk it?
What a sobering start into a usually delightful shopping experience, no?