It's getting awesomerer and awesomerer!
After I linked you to the firstest AMD Ryzen 9 SFF compi just a few days ago, this thing with the same awesome processor is by Minisforum and even a bit niftier. Now look at that:
Mmmm, lekka! 😉 "But Orca you non-gaming cow, how will you ever cram a beefy graphics card into such a small enclosure?", I hear you ask. Shuddup, you smart aleck, where we go we don't need no stinkin' graphics card. The Ryzen 9 5900HX is a so-called APU, it comes with its own GPU already on board. Yes I know Intel never got it right, their integrated graphics still stink. AMD shows us – and them – how it's done right!
Sure, with its Zen3 it's not the bestest graphics ever but this machine will play most modern games … and the old ones anyway. Second Life is special as we know so I guess one of you, dear readers, has to play the lab rat sexy suicidal stunt bunny and take one for the team. But come on, even OrcNet – the world's wurst laptop – can connect to SL in some capacity, so how bad can this one be?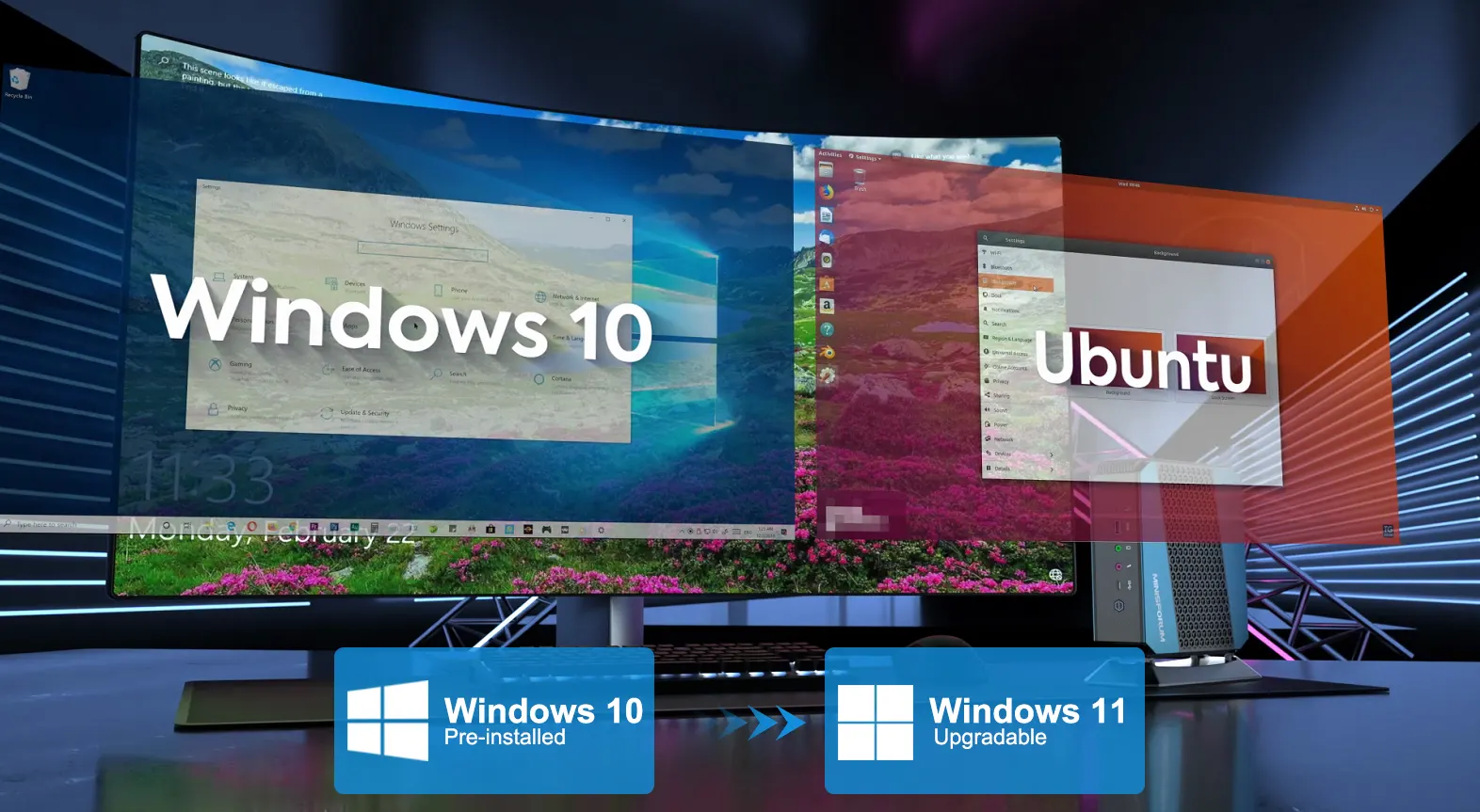 Aaaaand anyway: LINUX! My frens, this will make yet another perfect Linux tester, a thing to really be proud of!
And no extra costs for shipping directly to your door! No matter where your door is located on the planet. And assuming you got a door in the first place. But ok, this is a barebones PC, which means you gotta LEGO the RAM and SSD in. So spend another hunny and you're in business. And we're talking the fastest business in the world right now!
Assignment for you guys: Order that thing, put Linux Mint or Manjaro or any Linux you fancy on it, play Second Life, go sailboat racing with Bianca and Lucy and scribble a nice little article and send it to Orcsibaby. She'll make you famous! 🙂
PS: Photos – or it didn't happen! 😮
PPS: You are aware that computers age rapidly, are you? They are not always fresh, like SL avies but gonna be replaced by the next even awesomerer generation in just a short couple weeks or months. So please, I beg you, don't refer to any fangirl articles I penned in the last few years. Those compis are old and forgotten. This one, the Ryzen 9 is what's hot right now, is what YouTube and Orca recommend … and you will love it!