No, you schmuck, not for smoking! But for the garden.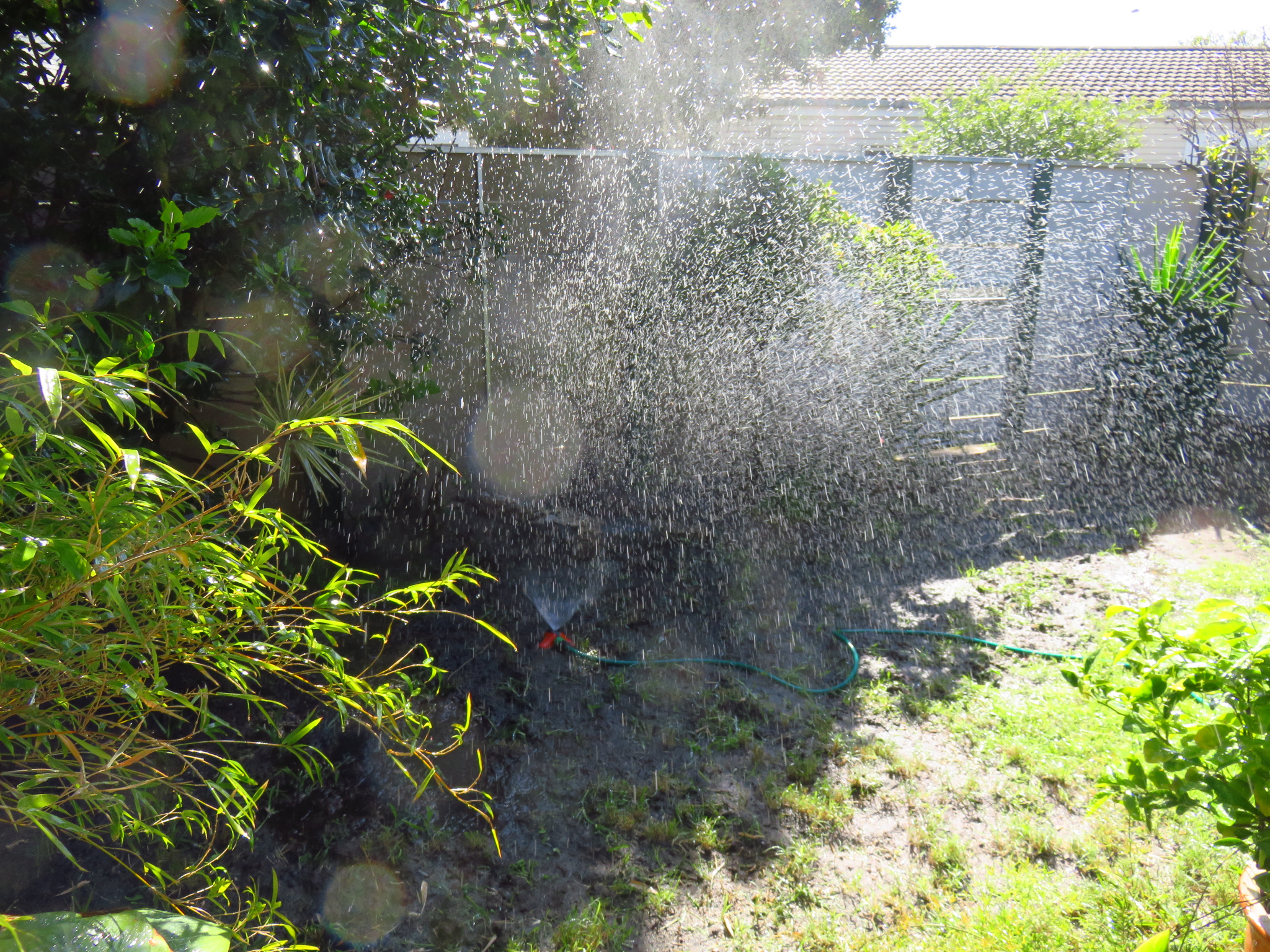 Is it springtime already or why does Orca sprinkle her miniature garden? Naaw, we're deep in the throws of winter/rainy season but our lawn was dying and one of our complex workers brought us something that looks like buffalo grass to me but he said it's much better. This new wondergrass is invasive, will kill our old lawn and all weeds. 😉
Dunno if I can believe him but anway, since the rainy season ain't as rainy as it used to be, he told me I must sprinkle the new grass now daily so it grows strong. And hey, not a single, cloud in the blue sky, so I better do as told.