Ya, well … 19.4 is still somehow the same version I've already did a short testride on some time ago, so there wasn't much difference to be expected between then and now. It was just my curiosity that made me install Linux's recent #1 distro (LOL, as if) and test it out again. And indeed there were no surprises in for me, no good ones, and surely nothing worse than last time.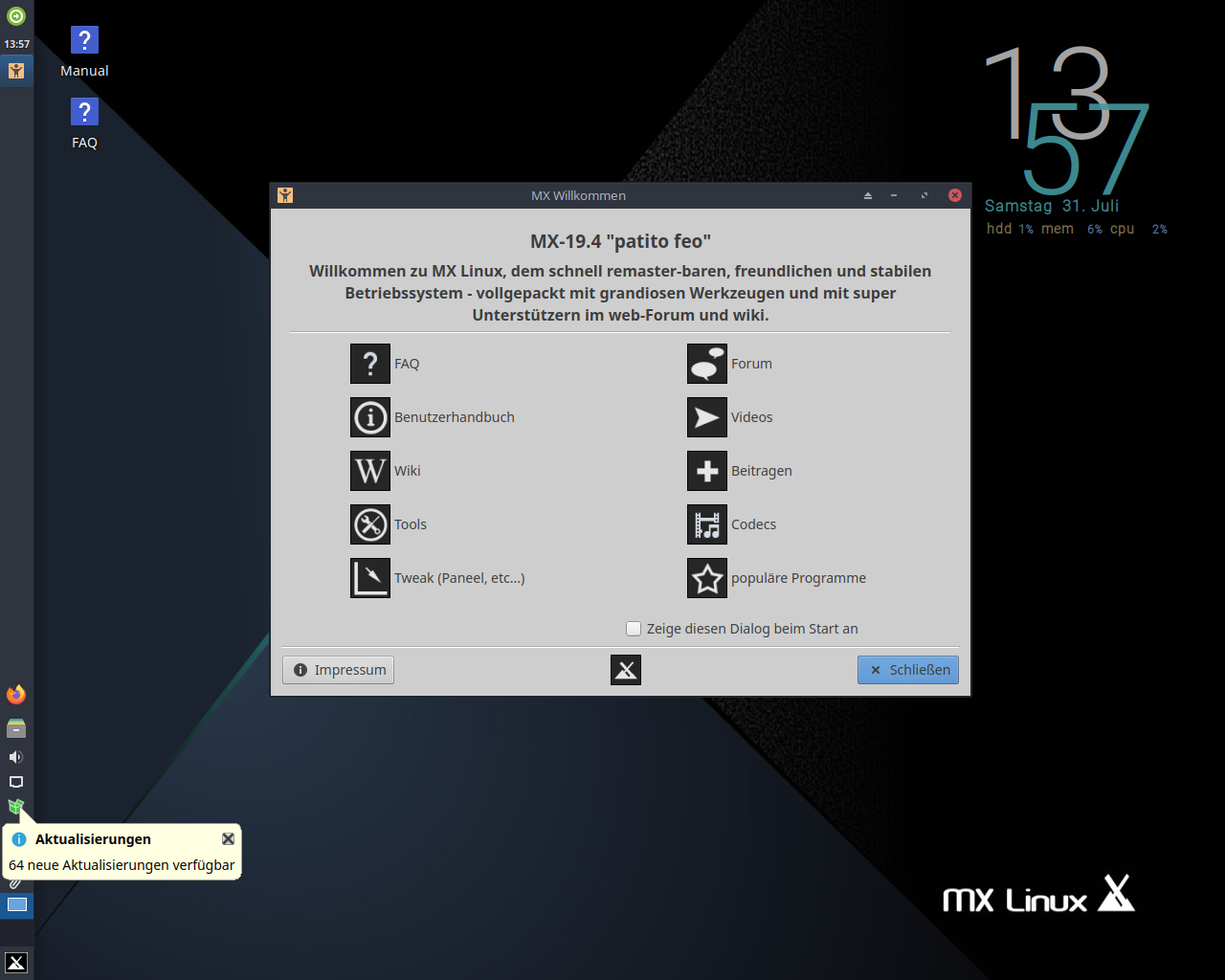 Sorry, I really have no clue what makes MX so much better than any other distro and even better than all the other Debian-based distros. The installer already sucks, heck, the whole distro looks like we've traveled some years back in time. I very much prefer the likes of LMDE and Sparky over this kinda primitive thing. Yeah, that's surely personal preference and taste but as chairwoman of the housewives club I surely speak for all if I state LMDE's Cinnamon desktop and Sparky's many many desktops are just more appealing for our spoiled minds than MX's sparseness.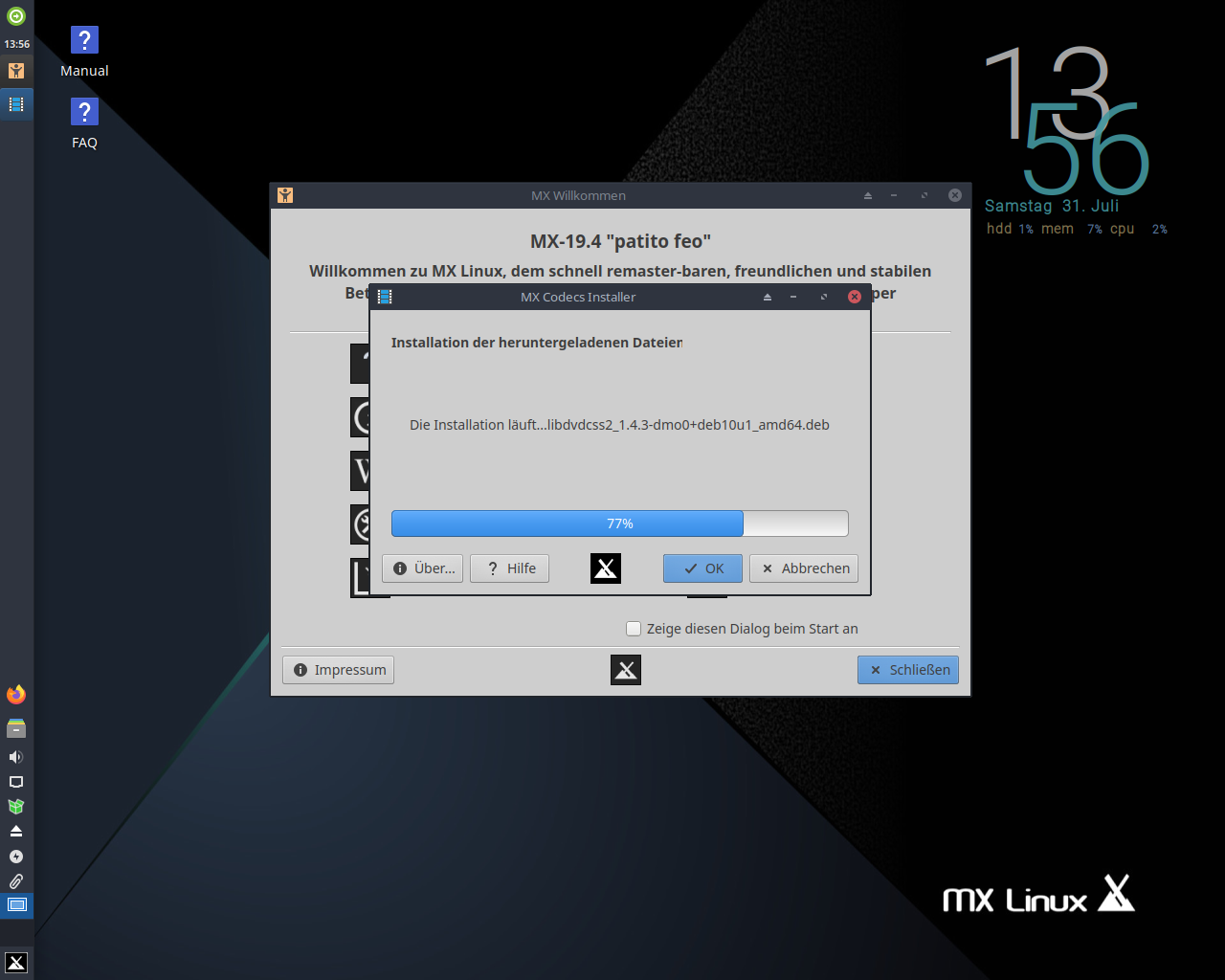 Technically I have no clue what makes MX stand out. MX is running speedily, but so do the others. I believe the devs added some geeky stuff for the boys to play with … whoopdidooh and congratz on your achievements. I for one, lost my appetite after about 3 or 4 minutes and didn't feel like diving deeper into the system and exploring every nook and cranny of it. For realz now, if I thought Xfce was the second bestest Linux desktop, I've retracted that statement now. For good! KDE/Plasma, Cinnamon and Mate are each multitudes better than Xfce.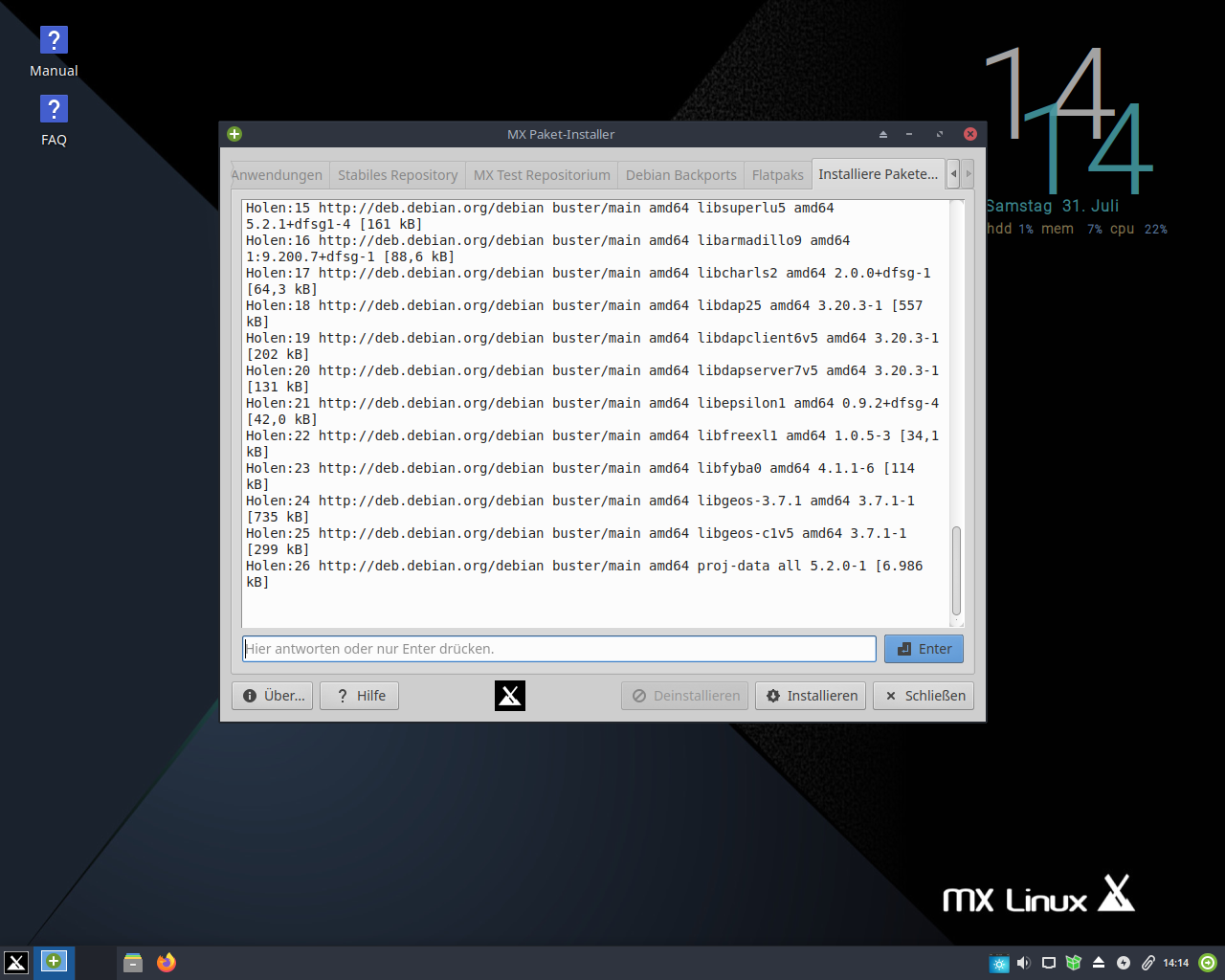 While Linux experts will say the desktop environment doesn't matter, we girls call bullshit on that. The DE is the user interface, it's where we spend most of our time, it's from where we operate the system. For me the DE represents the distro. And when I feel good there, the distro is good for me.
Simples, right?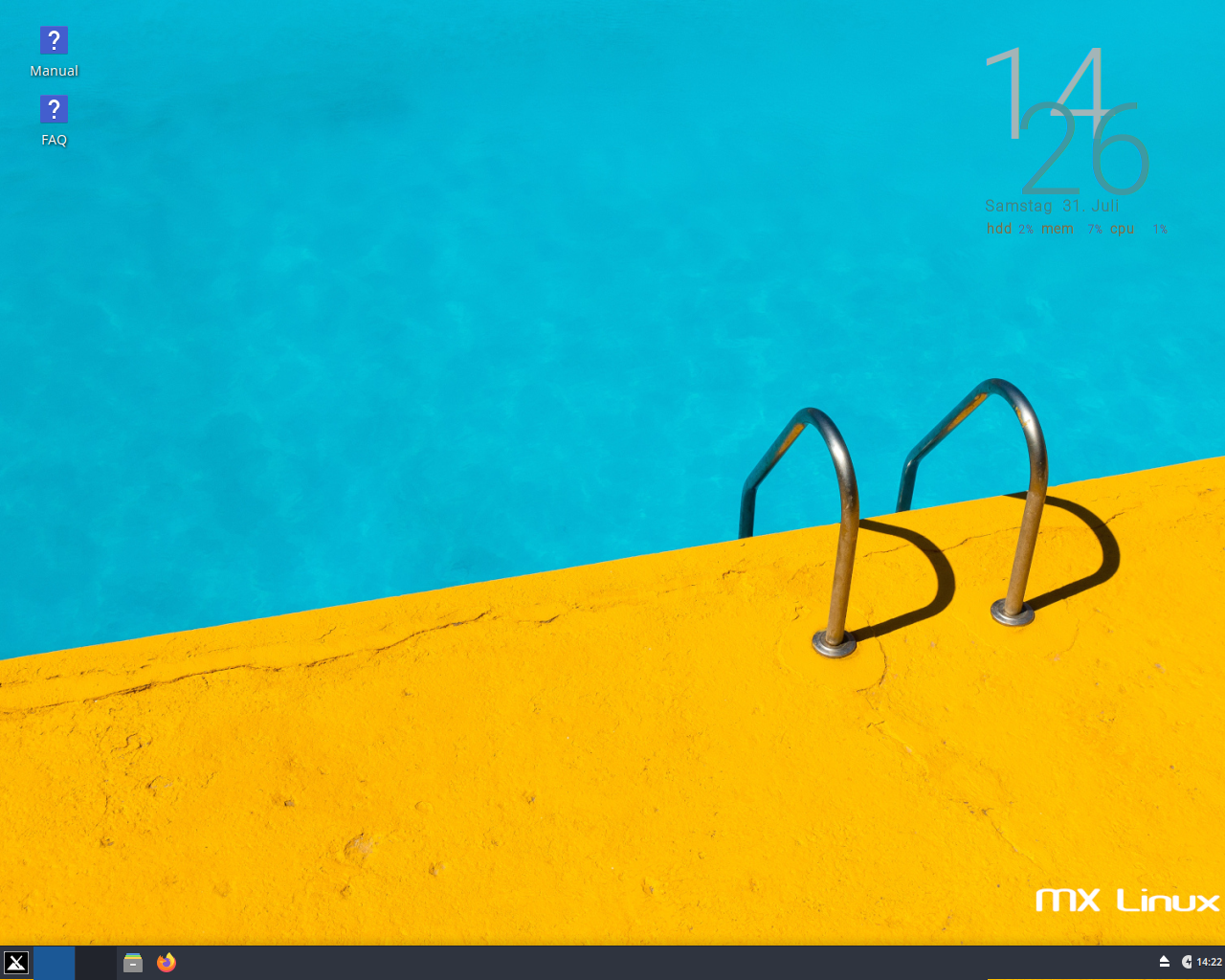 Okok, MX is principally the bestest Linux ever. It's as sparse and utilitarian as I want it or it can be as silly and over the top and full with goodies. You decide already during the installation what software apps you wanna have and what amount of customizability. All good. Maybe I can't do that on LMDE or Sparky but we're not stupid, are we? We install everything we need once we're done and moving into the system. And, as mentioned, LMDE comes with the super comfy Cinnamon DE and Sparky comes with every desktop under the sun. Plus they are both easier to install. Is MX more stable, surefooted, idiot proof or unkaputtable than the others? Nope!
They're all basically Debians. They're all good.