Mech just sent me this: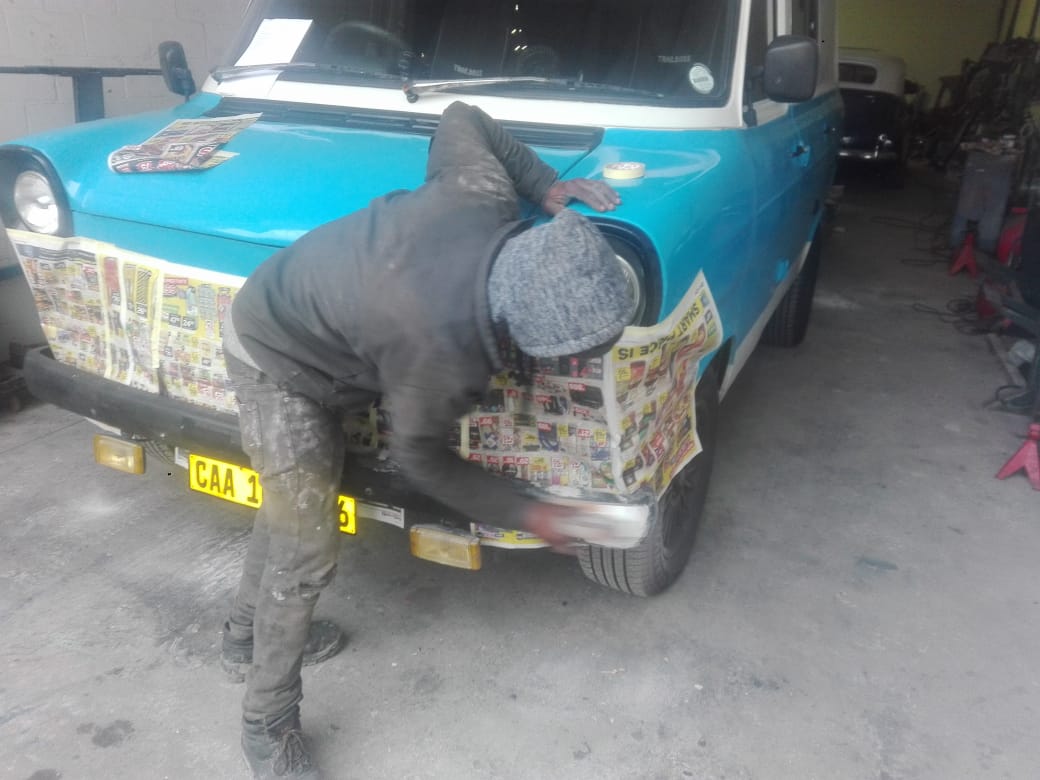 What are we looking at?
Since years I'm complaining about the bumper being further away from the body on the left side than on the right due to the left side bracket mounted the wrong way around by some cowboy mechanic. And no mech and panel beater has done anything about that. They're obviously enjoying to see my OCD getting triggered by that unsightly sight. 😐 But now I included the task in my written to-do-list (clipped behind the wiper blade) for my new mech, so he can't claim he's forgotten it. I know he's able work little wonders every now and then.
Anyhoo, he told me it's actually not as easy as it seems to just turn the bracket around but they "had to bend the bumper to snug fit and now it needs repaint." Simples. And won't get me any further in the grand reconstruction scheme. Just some hours of labour for a very small effect. But as they say the devil is in the details. And also it had to be done! 😐