In Marvel Studios' action-packed spy thriller "Black Widow," Natasha Romanoff aka Black Widow confronts the darker parts of her ledger when a dangerous conspiracy with ties to her past arises. Pursued by a force that will stop at nothing to bring her down, Natasha must deal with her history as a spy and the broken relationships left in her wake long before she became an Avenger.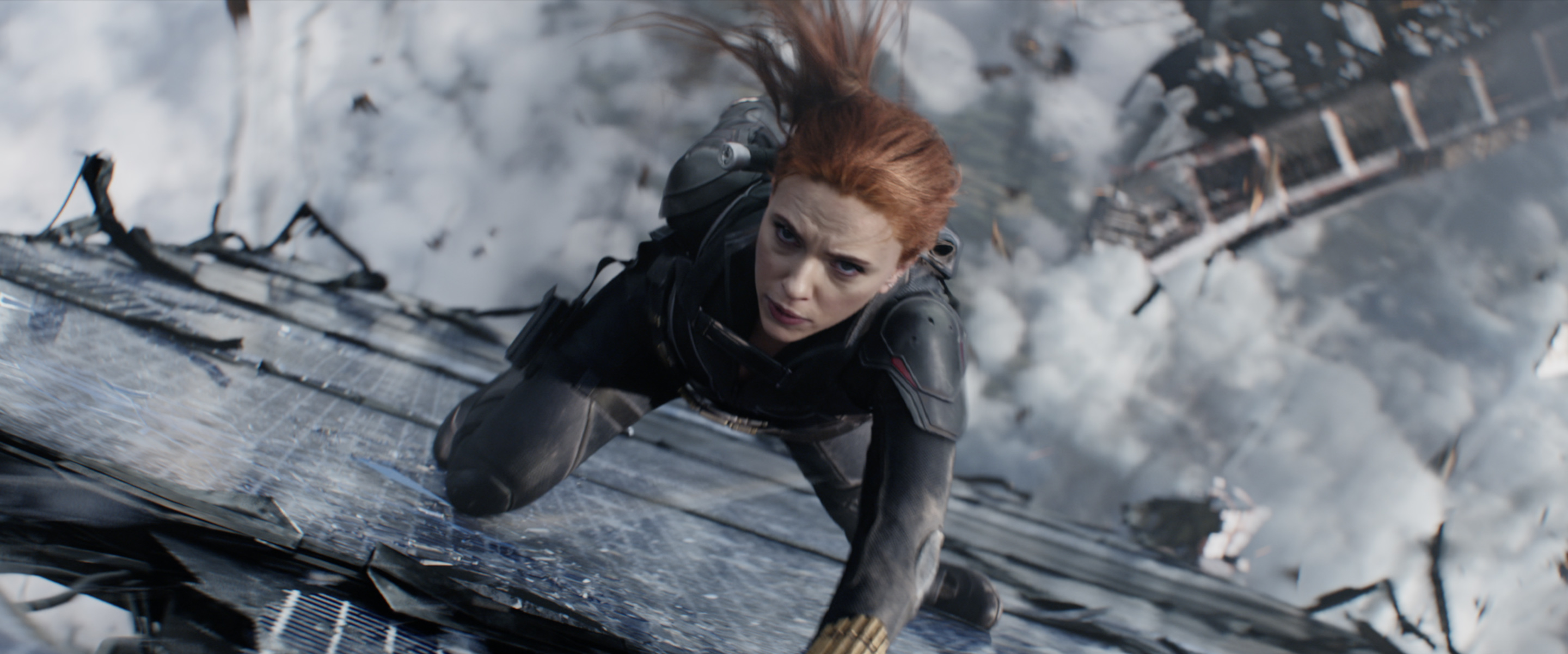 Black Widow didn't receive overwhelmingly positive reviews from the YouTube fanboi crowd. Understandably they were a bit disappointed by the result and wished for more fanfare and a more dignified movie for this MCU character. Hmm, maybe … but on the other hand, no. This film was fine as it was. Let's for a moment not be ScarJo fans but just look at the character of Natasha Romanoff as Avengers team member Black Widow and her standing and importance within the franchise. I guess it's fair to say she's clearly from the B-team, a second tier Avenger. And, to be totally frank, I guess they hired ScarJo for the role as eye-candy more than for her heroic antics.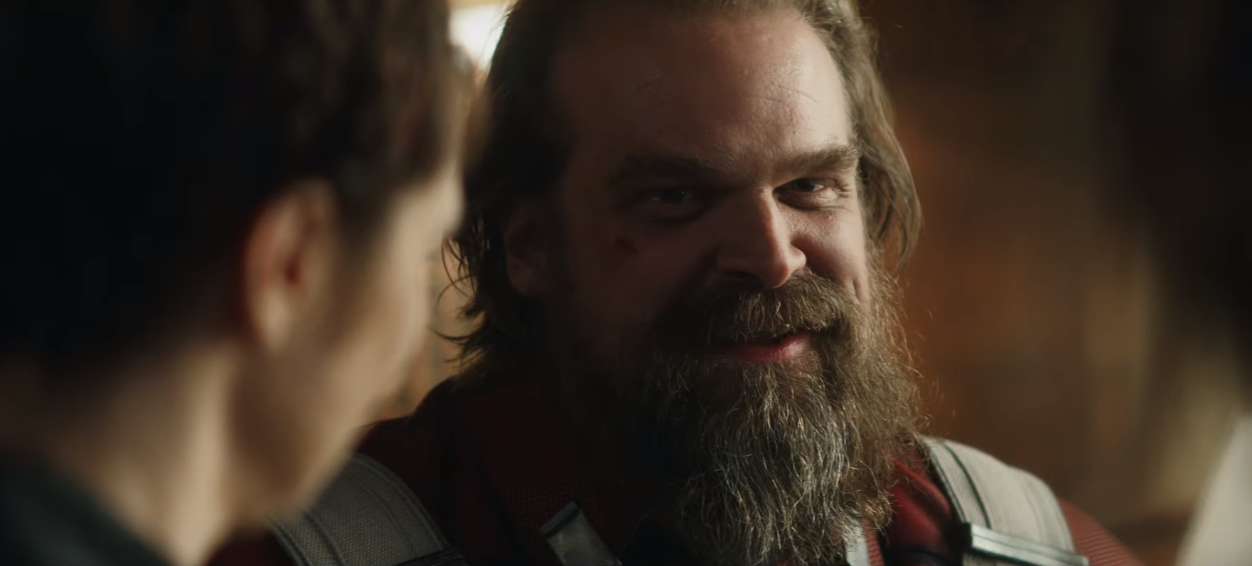 What angered the comic experts the most: This was the origin story of a dead character. Remember Nat turned to dust in Thanos' Snap. But ínstead of being pissed off about a bad, and too late, origin movie for Romanoff, our fanbois should be happy they got one at all. And now shut up, bois! Let's just look at this flick for what it is. Can we do that please?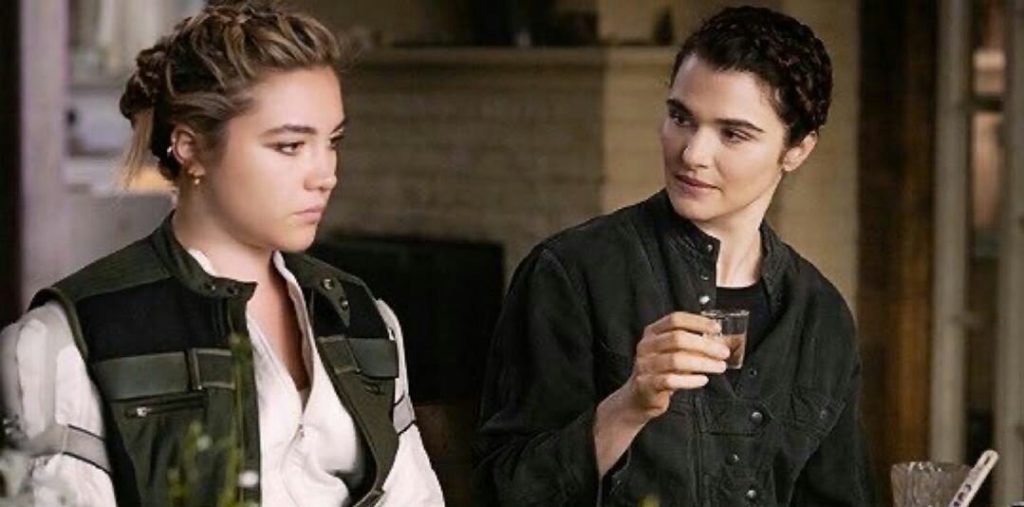 So here is what I watched: A wildly entertaining movie based on a comic character, made with lots of money, a groovy cast of weirdo comic characters and a satisfying story. No, shut up, the story was entertaining and satisfying. For when you're not a Marvel fanatic but just a normie film freak, you were in for a great cinematic experience with the Black Widow.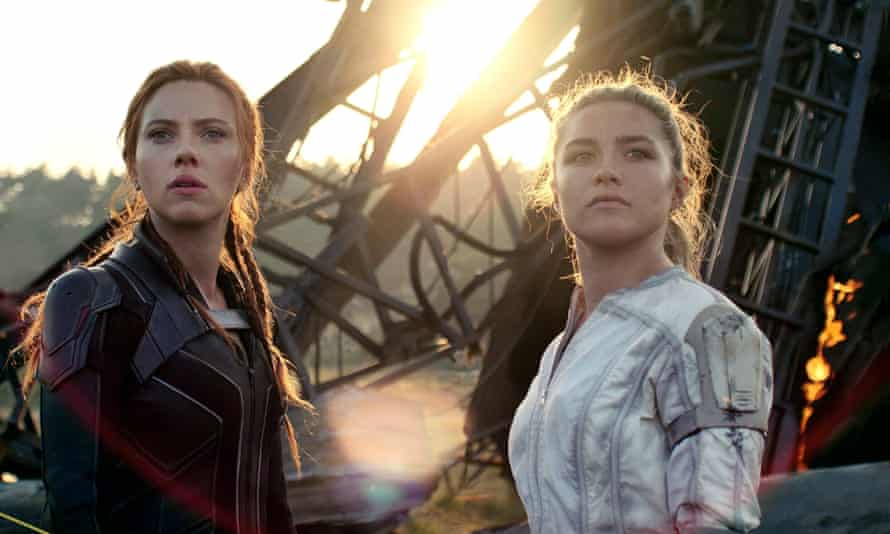 Particularly the first half of the movie was very nice. We got to know and learn about our core cast, the fake family, fake sisters, fake parents and how it came to Natasha staying in America and becoming an Avenger. Everything explained without too many words and dialogue but still kinda logical … cartoon logical. 😉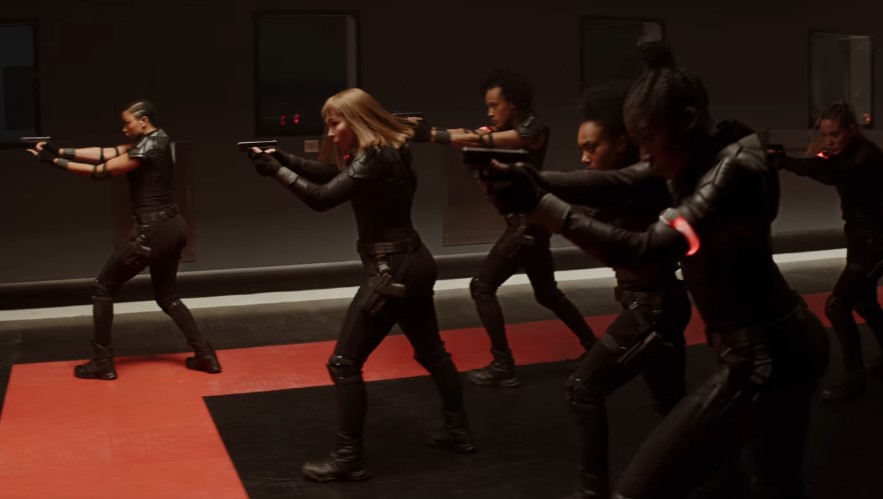 The second half of the movie, for me, was a bit of a letdown since it turned into a full Disney/Marvel CGI action fest. We've seen all that much too often by now, and although competently done, it wasn't groundbreaking new or anything of that sort. Let's face it, the action was much too big for what should've been a dirty little secret agent spy drama.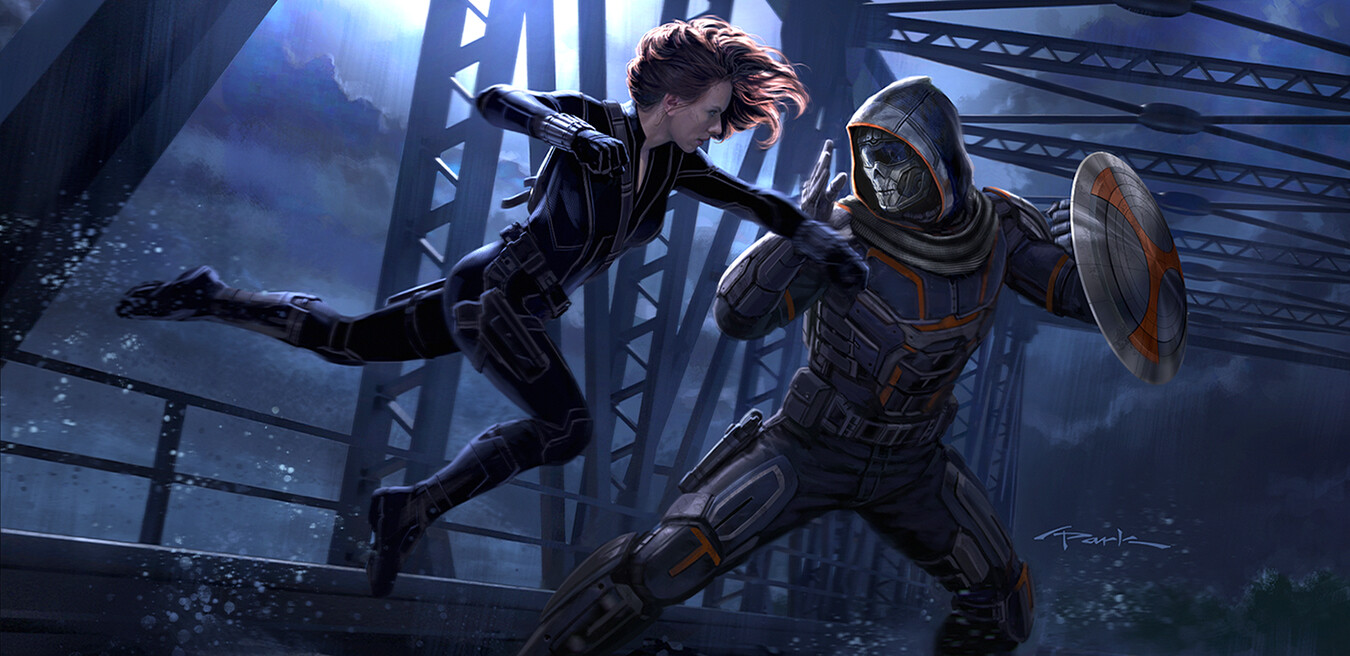 In so far I can totally understand that the ScarJo fans are a bit miffed about this flick. I'm a ScarJo fangirl myself and had wished for a bit less CGI action but more of the real Scarlett. Although, it's gotta be said and I'm sad that I'm the first one to say it: Scarlett didn't look good in this flick. 😮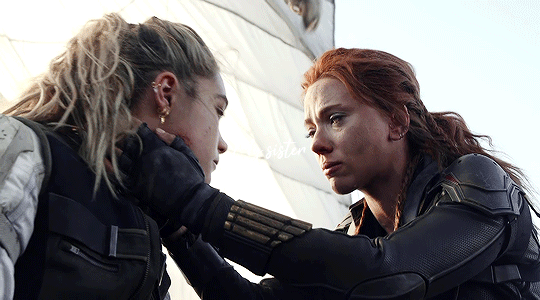 Talking about ScarJo, her co-cast were pretty good: Florence Pugh as her step sister (and the next Black Widow) stole the show. Funny, Scarlett is a very small woman, but Florence is even tinier. Two regular dwarfs! 🙂 David Harbour, Rachel Weisz and Ray Winstone served as super additional cast. Harbour served not only as absentee father figure but as comical relief. Okeee.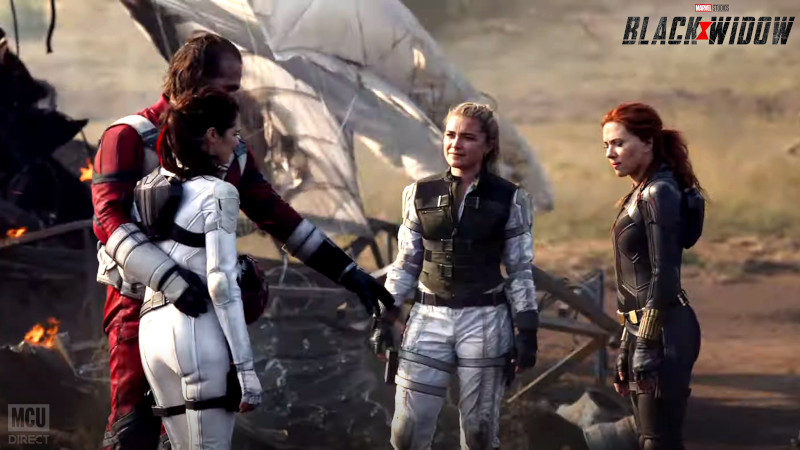 Apart from some shortcoming on the drama and character side I've watched a real nice MCU action blockbuster. The best of the movie year 2021 yet. Oh, no, wait: I've just watched A Quiet Place 2 (O@tM coming soon), and that one is far superior (it's not a Marvel tho). Let's not forget I'm not a comic reader, nor a Marvel fan but just an average movie consumer. And as such I was fairly well entertained. Black Widow did exactly what I expect from a MCU flick. No more, no less.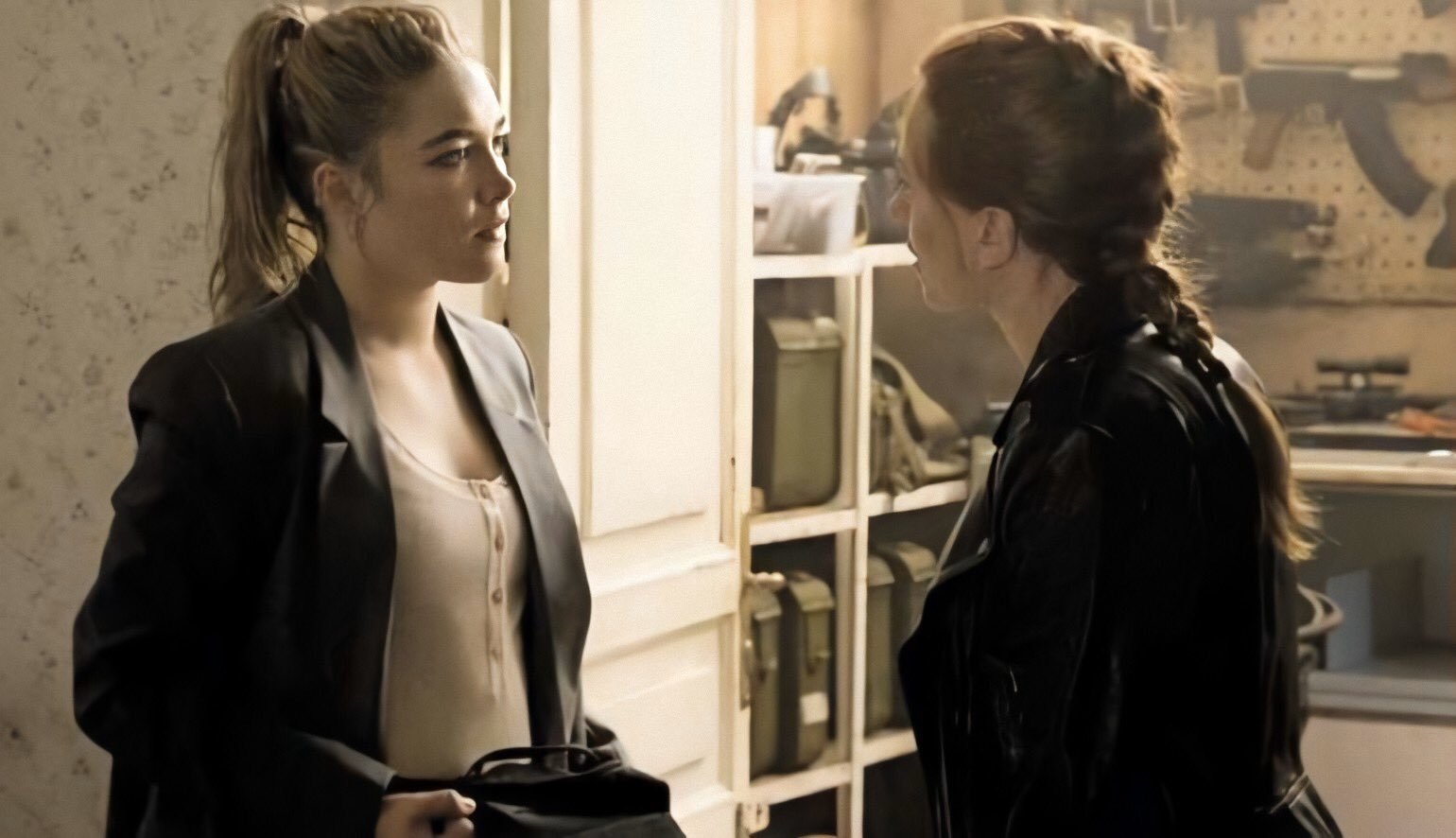 Here is one of the bois who must shut up: