Races last Sunday at NYC had to be cancelled because of too much RL interference and i think the starting summer holidays and the less Corona restrictions in most countries will influence our sunday races in next 2-3 months more or less.
Yesterday came Moon and Juicy and we could motivate Ezio to de dust his IMocca as well. So we had at least 3 boats at the start.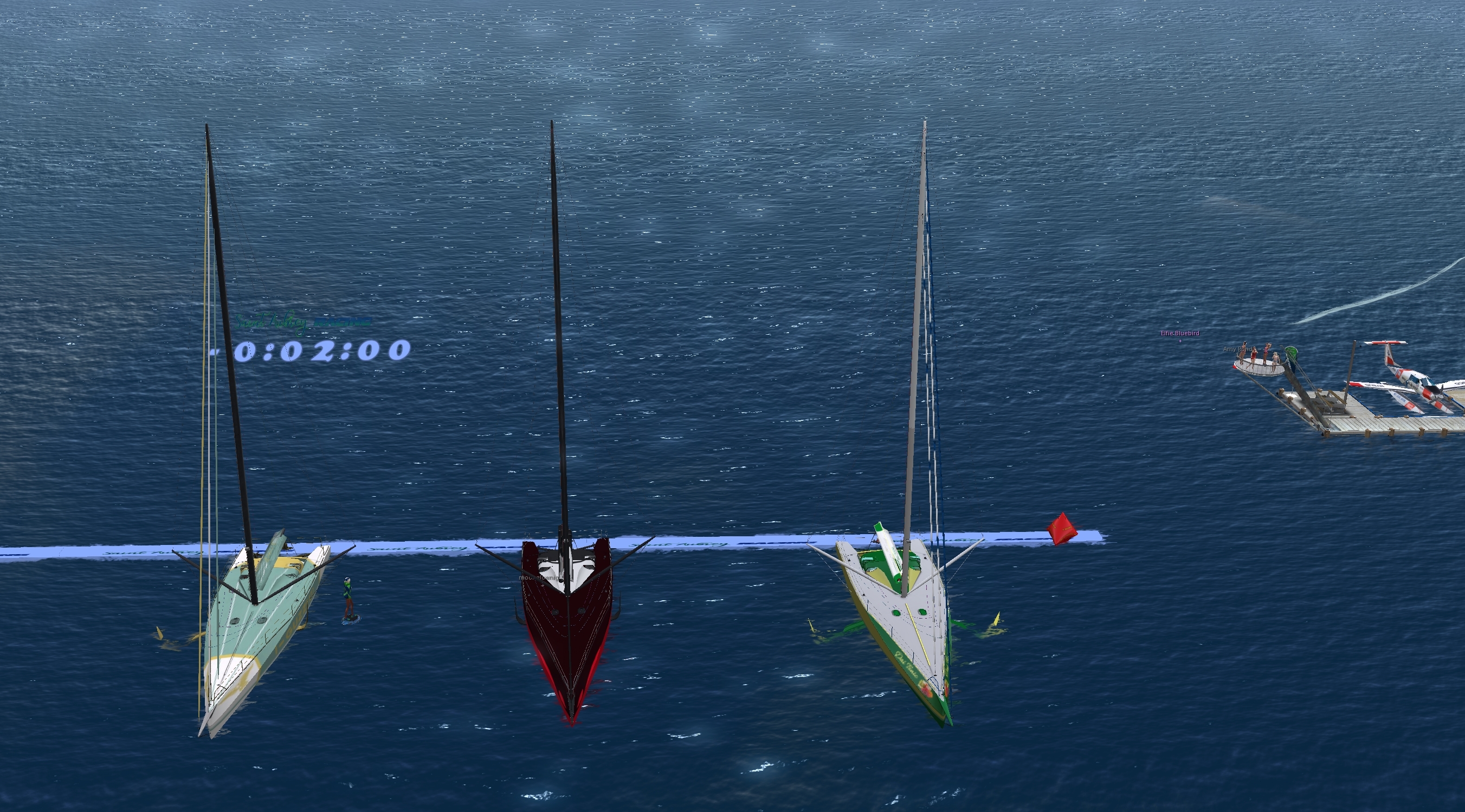 After the first buoy OE Ezio managed to sail a bit away from Moon and after buoy CS Moon could catch up again with Ezio.
But the Moon hit the corner of the Airport sim and lost a lot of seconds and Ezio could sail away again.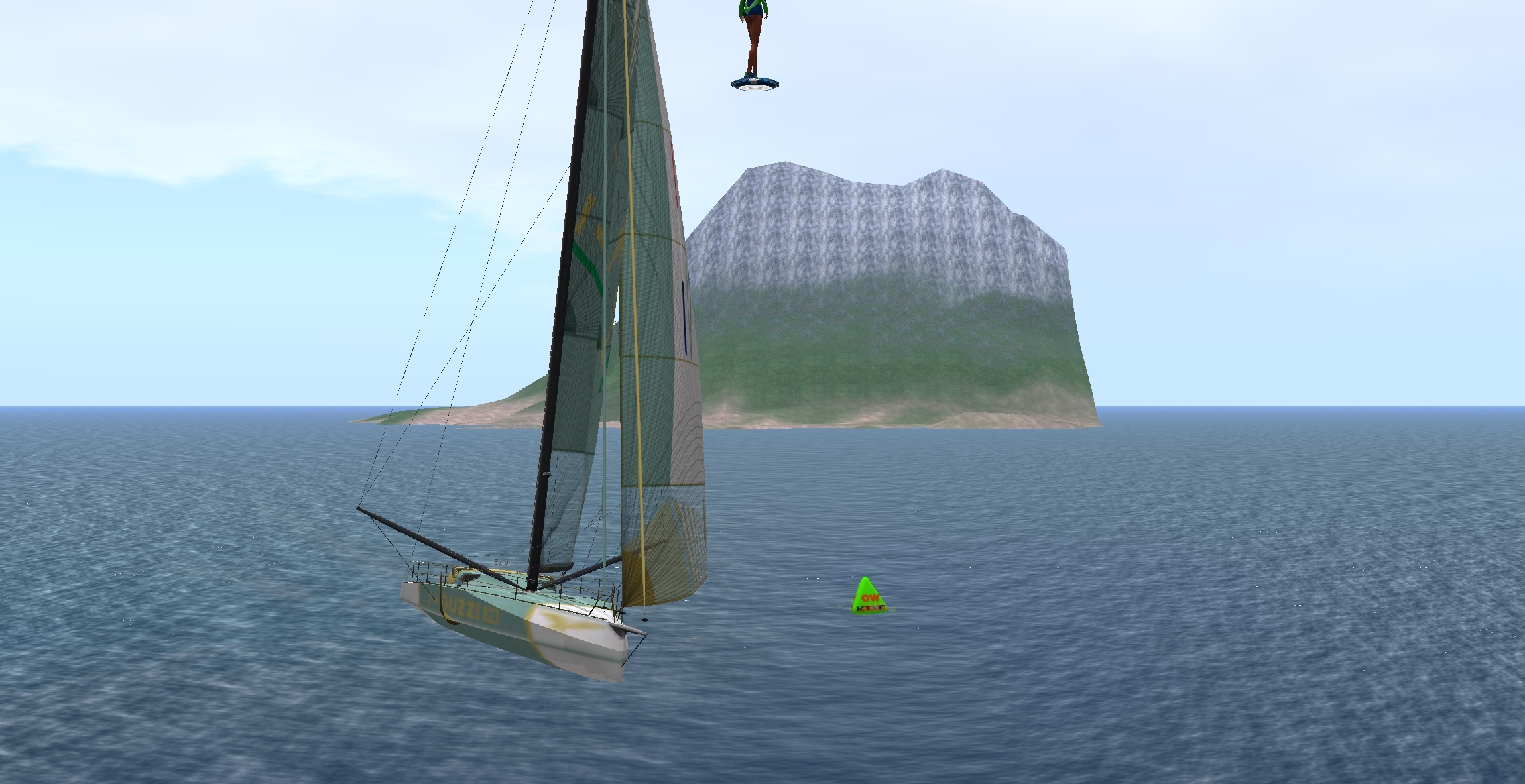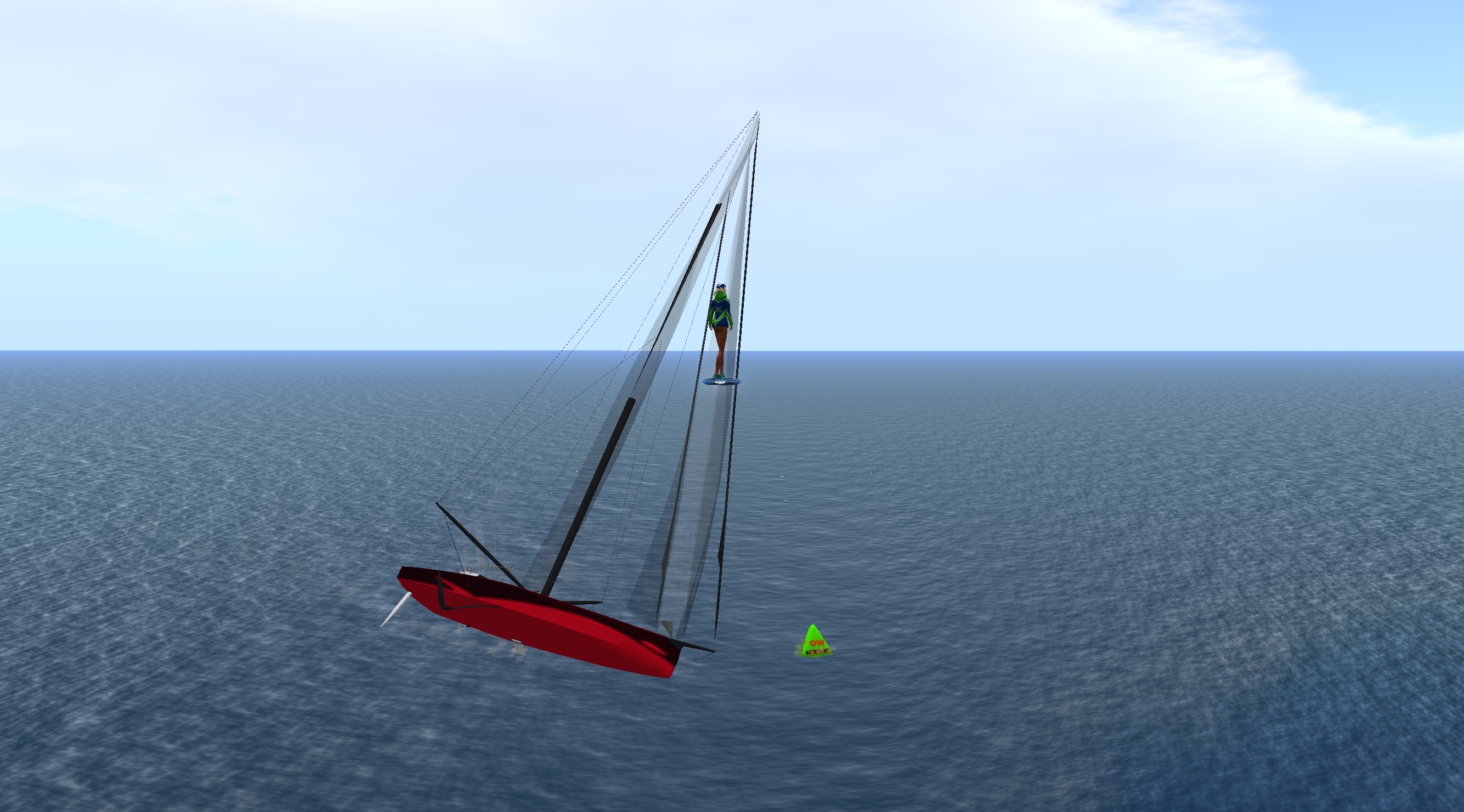 On the long high speed leg to the Lighthouse Ezio got caught by SL this time. It pulled him off the boat and he needed some time to get back on the boat. Moon took the chance and passed Ezio and was about 100-150m in front.
Ezio started his chase and caught up with Moon meter by meter until they reached buoy OW again. You can see on the next 2 pictures that Moon took a wider turn around buoy OW. Ezio took this chance and turned a lot closer around buoy OW and nearly passed Moon.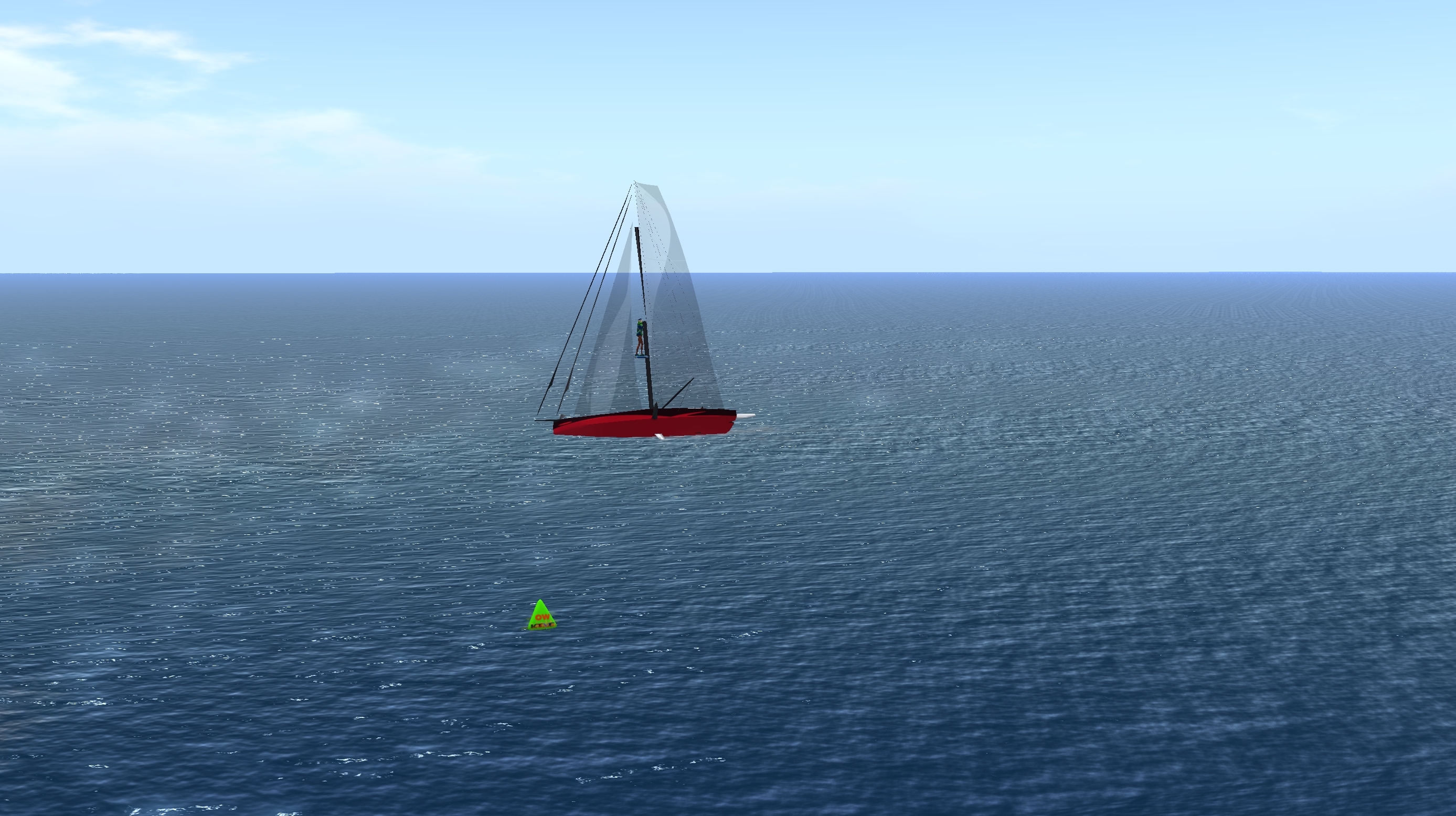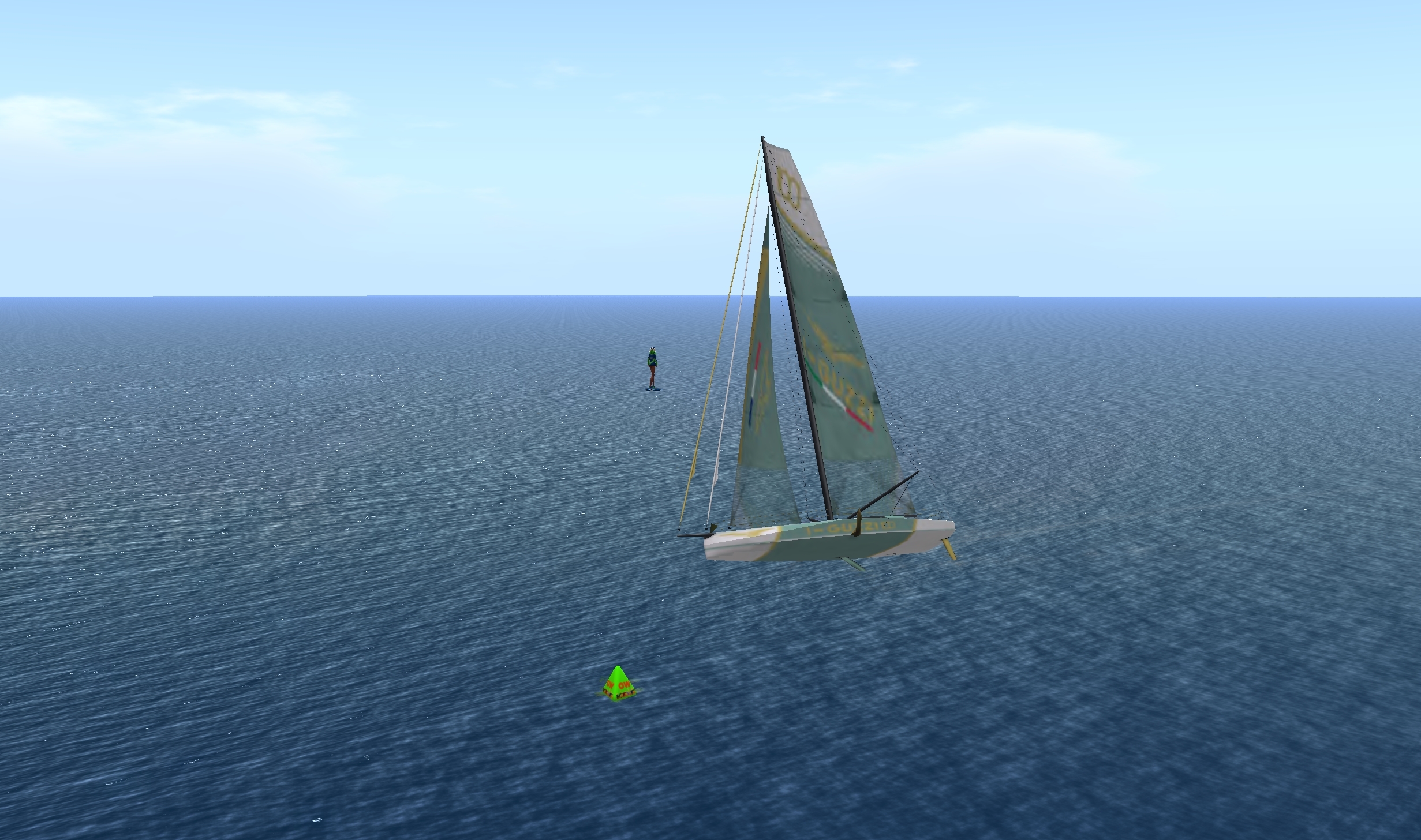 Ezio took a wider turn around buoy IN and gave Moon enough room. They sailed parallel to buoy CS. The more eastern route south helped Ezio for the next tacks. Close to the land in the south Moon tacked earlier to get on starboard, but Ezio was fast enough to cross Moon's line clearly and tacked a little later to stay on the windward side and sailed parallel to Moon.
Moon tacked to the south to reach buoy CS earlier again than Ezio and got passed by Ezio before buoy CS. The little faster sail change and the better line to buoy ON let Ezio sail a bit away from Moon.
Unfortunately a bit later Moon got pulled off his boat and his boat broke. No chance to get it working again and so Moon had to delete the boat and leave the race.
Shame because the minutes before i saw an exciting duel between Ezio and Moon. And now Ezio was leading safely far in front of Juicy.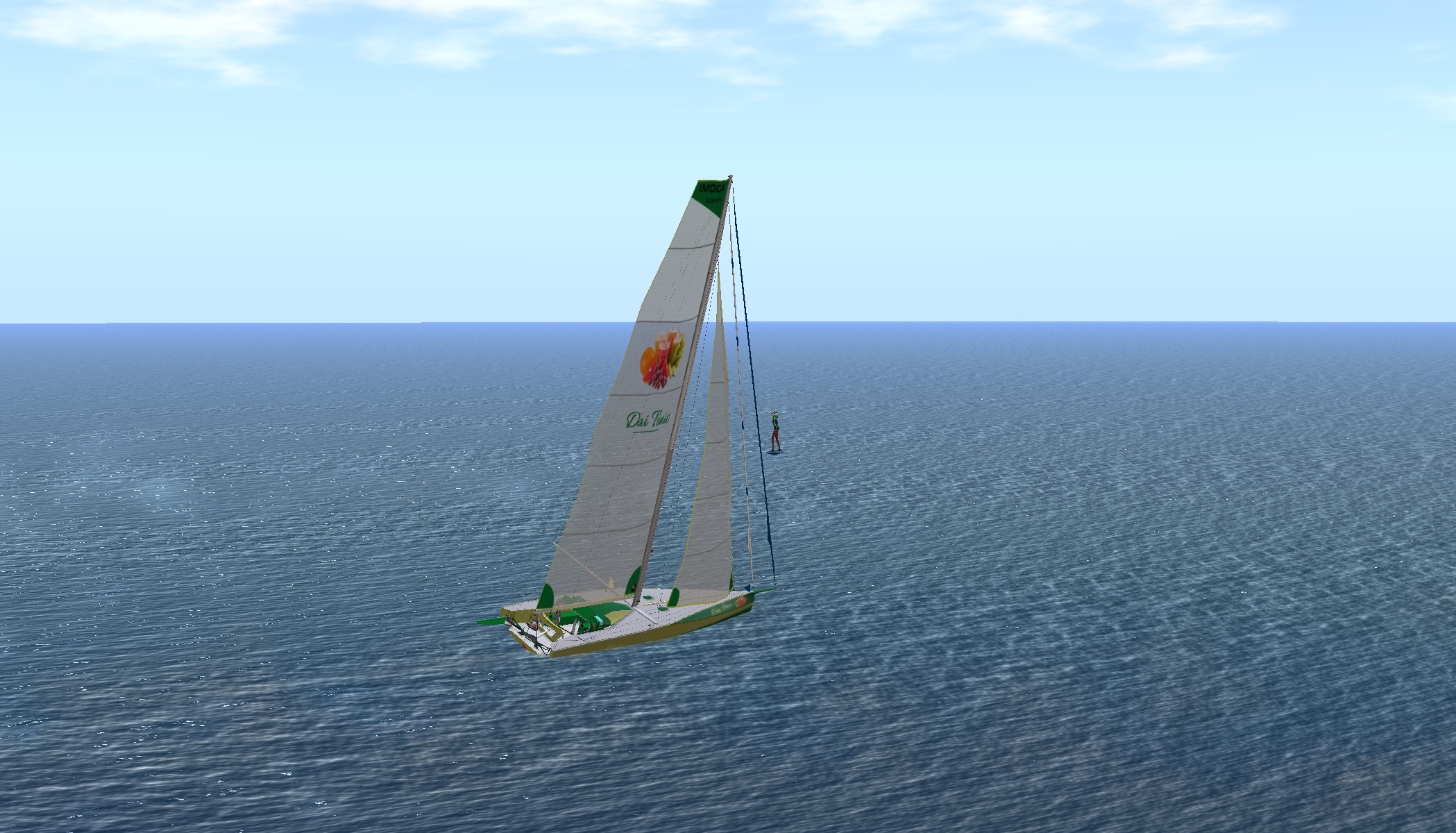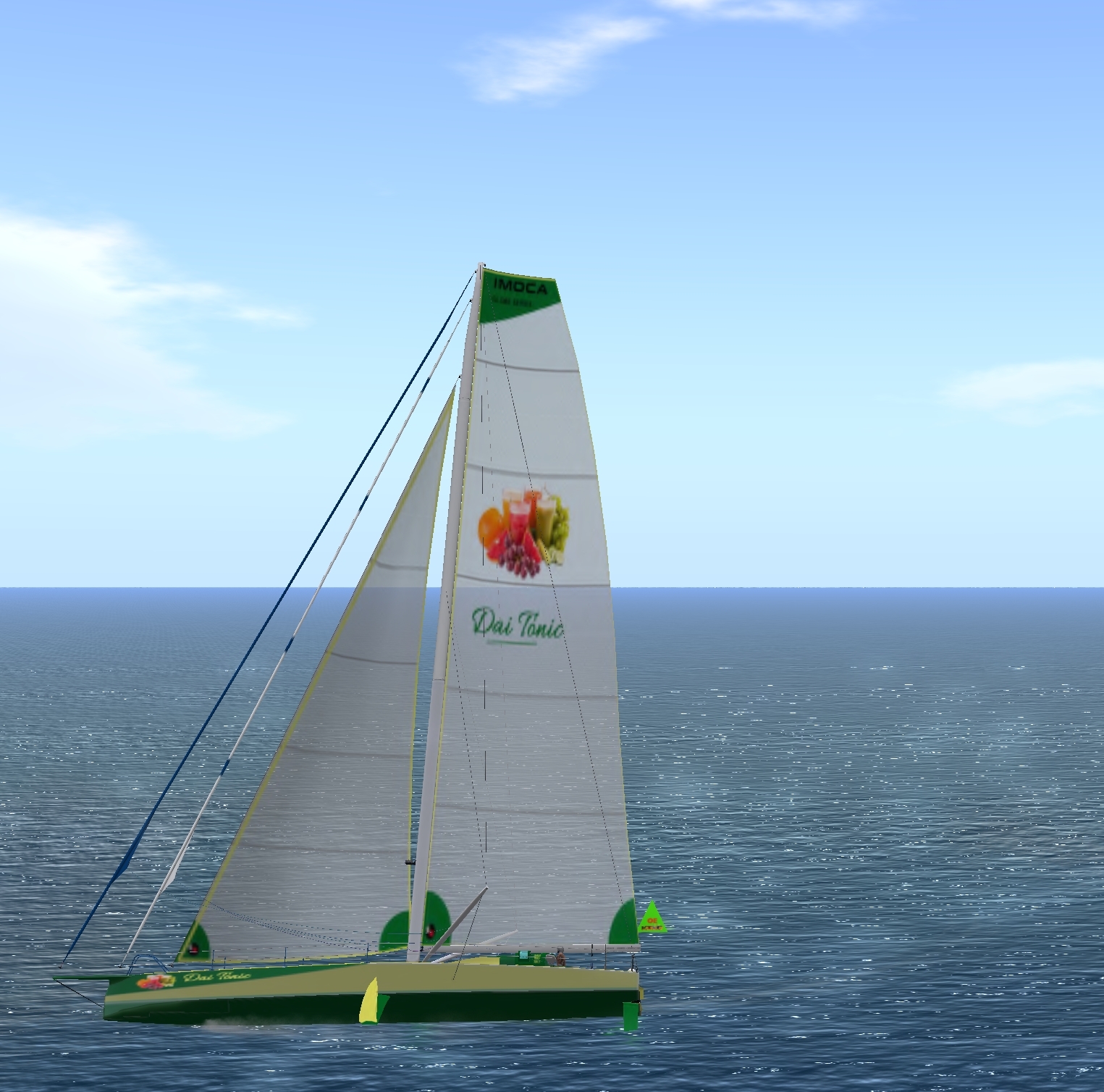 After the race at Haki's Tiki bar with the sailors and the spectators for some cool drinks and some hot fresh snacks.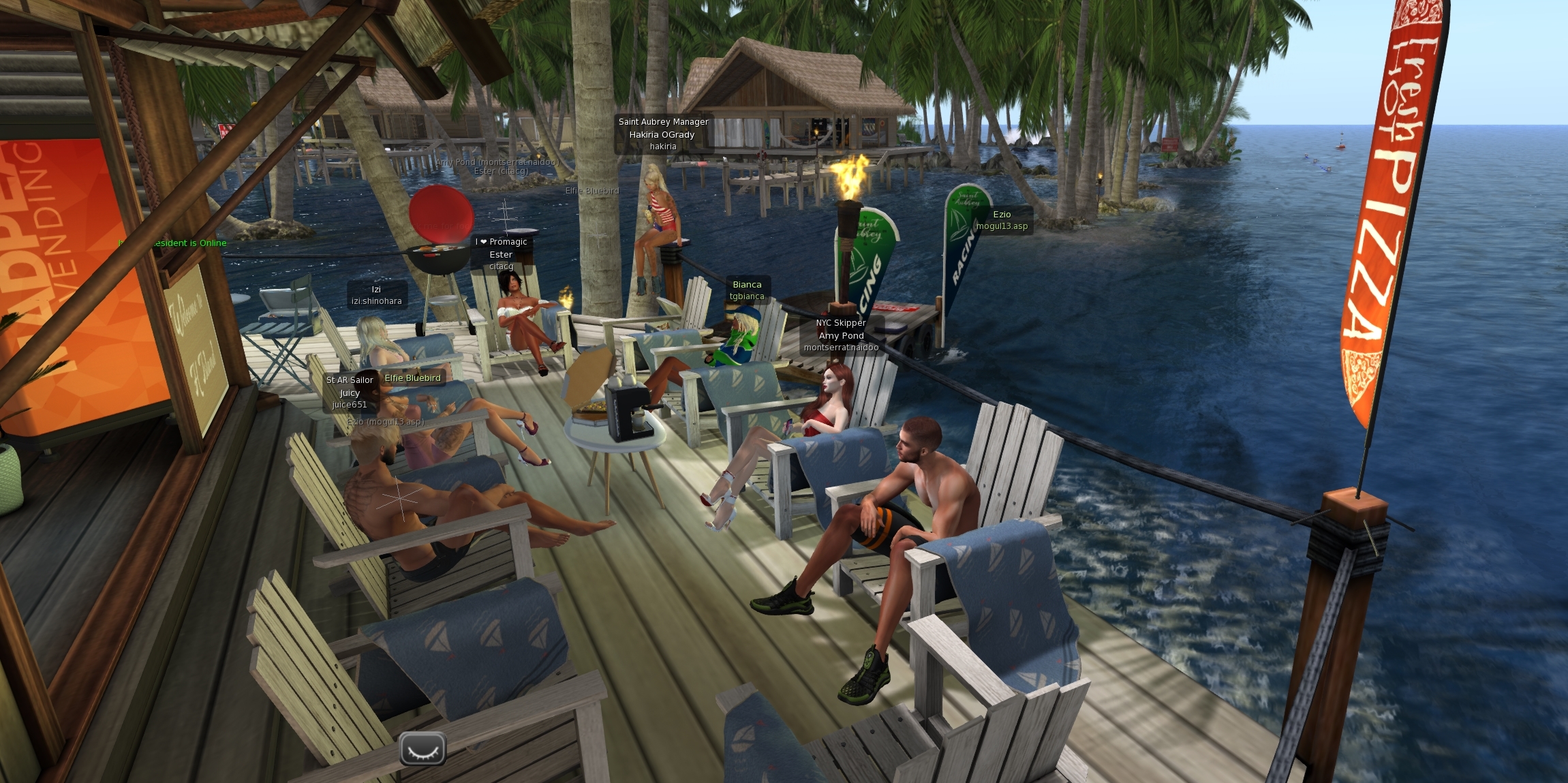 Here is the result from yesterday:
R19: 2021-07-04-St AR – I-Mocca – 1 – SE18:
1: Mogul13 Asp BS1678 – Race Time: 0:40:37-6points
2: juice651 Resident BS1cc4 – Race Time: 0:56:58-3points
3: moonglownight Resident BSbf2e – Not Finished-1point
Lap Times:
Mogul13 Asp BS1678 – Start: 0:00:22 – Last lap: 0:40:15
juice651 Resident BS1cc4 – Start: 0:00:35 – Last lap: 0:56:23
moonglownight Resident BSbf2e – Start: 0:00:35 – Last lap: Not Finished
Standing overall St AR – NYC 2021 I-Mocca60V2.8 (Championship) (after 19 races):
Sailor – points(number of races)
Daenerys – 89(14)
Ian – 73(11)
Moon – 72(18)
Viv – 31(7)
Sirius – 29(12)
Larry – 27(5)
Sea – 20(6)
Juicy – 19(12)
Nicole – 17(4)
Kim – 17(9)
Jenna – 10(2)
Ezio – 6(1)
Liev – 2(2)
Massimo – 1(1)
Vlad – 1(1)
Stay all safe and healthy and see you all again next week at NYC again.
hugs and kisses
Bianca