It already happened. A day early! Hard to believe this is supposed to be South Africa, where time goes slower than anywhere else. But it's true. Rocketnet was busybusy and bumped our connection from 20/20 up to 50/50. Look: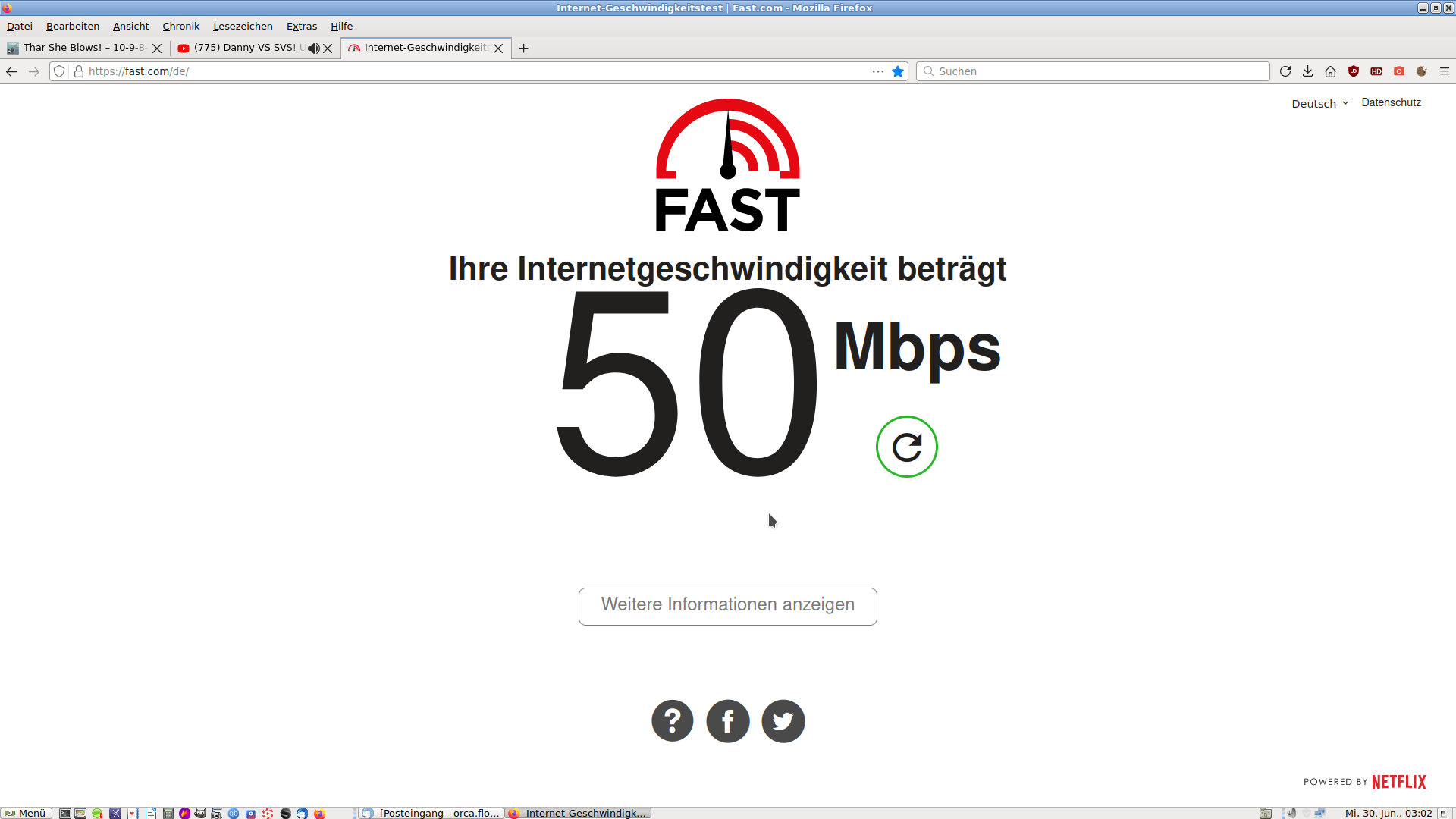 We had this speed already at the beginning of the locky downy, when the ISP offered it to tease us. But we were too cheap to keep it when they slowed us down to 20/20 again. We kinda knew in the long run prices would go down and speed go up.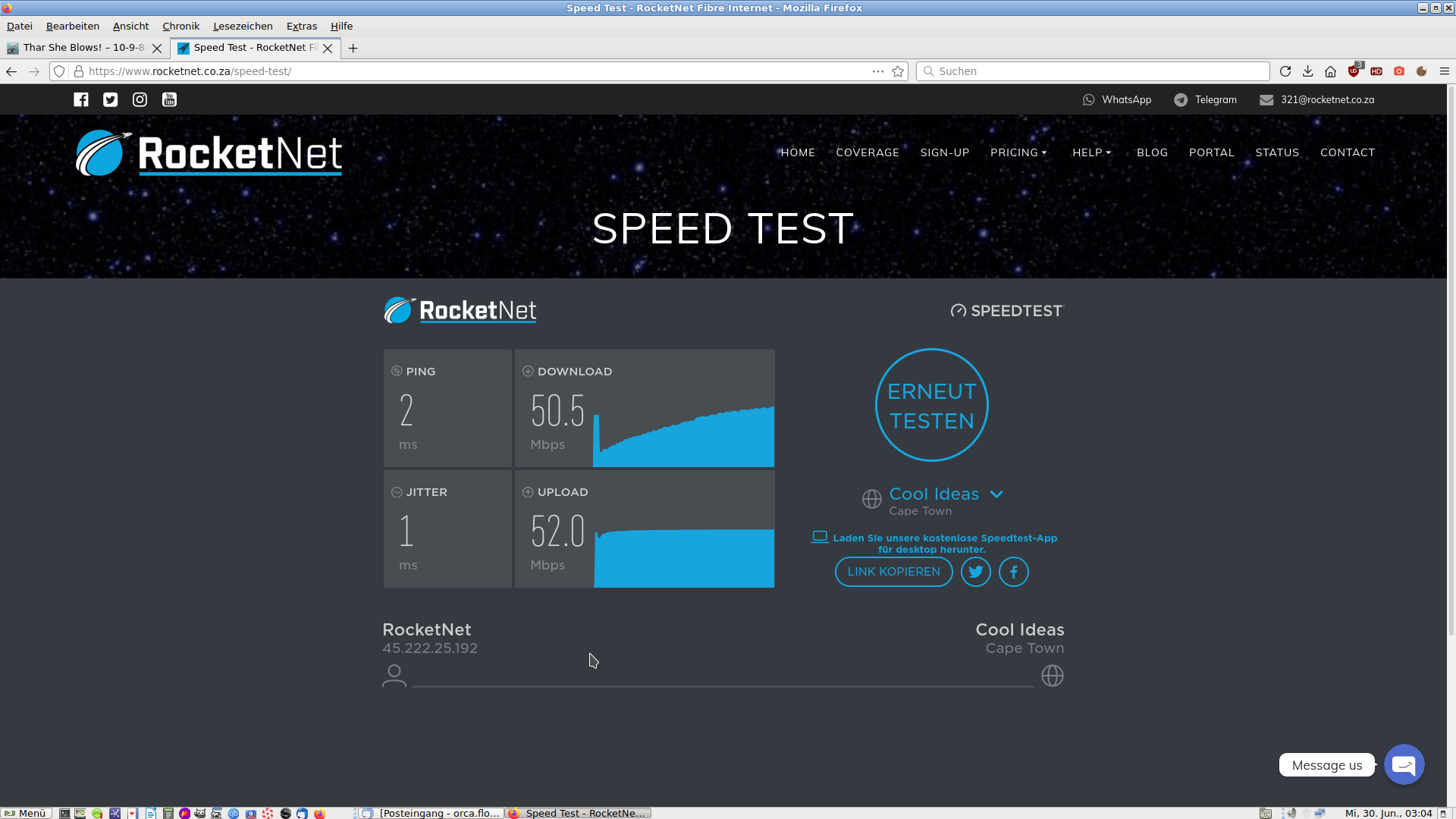 And we were right! 🙂 The fibre bigwigs are in a price war right now, so everybody tries to outprice the competition. They bumped us to permanently 50/50 without bumping up the prices!
You may now call me Lady Bump …
Okay, it's sad but even in the age of disco we had dark times with really really bad music and really really bad singers. 😦
But now you have to excuse me for a bit, I gotta quickly make a backup of the whole internet! Can't take much longer than 3 minutes or so. 🙂