It's raining cats and dogs and is dark and cold outside. Not exactly my favourable climatic conditions and absolutely not the reason for why we moved our Germanic asses to Africa. 😐 So I just made the decision not to go the the gym today. Will stay home like the good girl I usually am and feel like a genuine Covid-19 fighter. 🙂
EDIT: Hubby just now told me the gym is closed from today to the 11th of July. Good that I didn't went there this morning.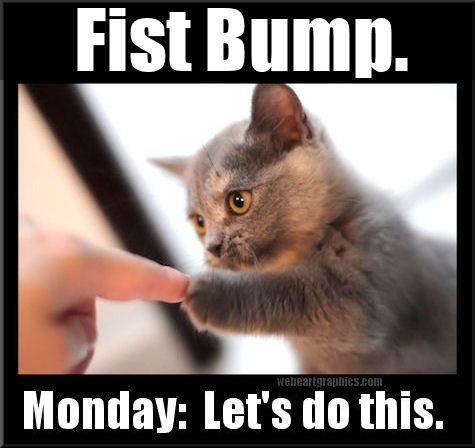 Talking about, and coming back to the core content of this blog column, Papa Smurf called for another smurf village meeting last night, and …
Yeah, Lockdown Level 4. Kinda harsh, I know. Schools closed is very very hard on all the parents … yes I know that as well. Buuuut! Come on people: You shoulda thinked a bit further than just "I wanna baybeee!" with no consideration of the consequences. Now deal with your bored teenagers hanging around the village streets and malls, getting into trubbelz!
Fortunately they also banned alcohol at this stage. No problem for the black market, so a rather weak decree of pure virtue signaling. Bravo Govt! Bravo!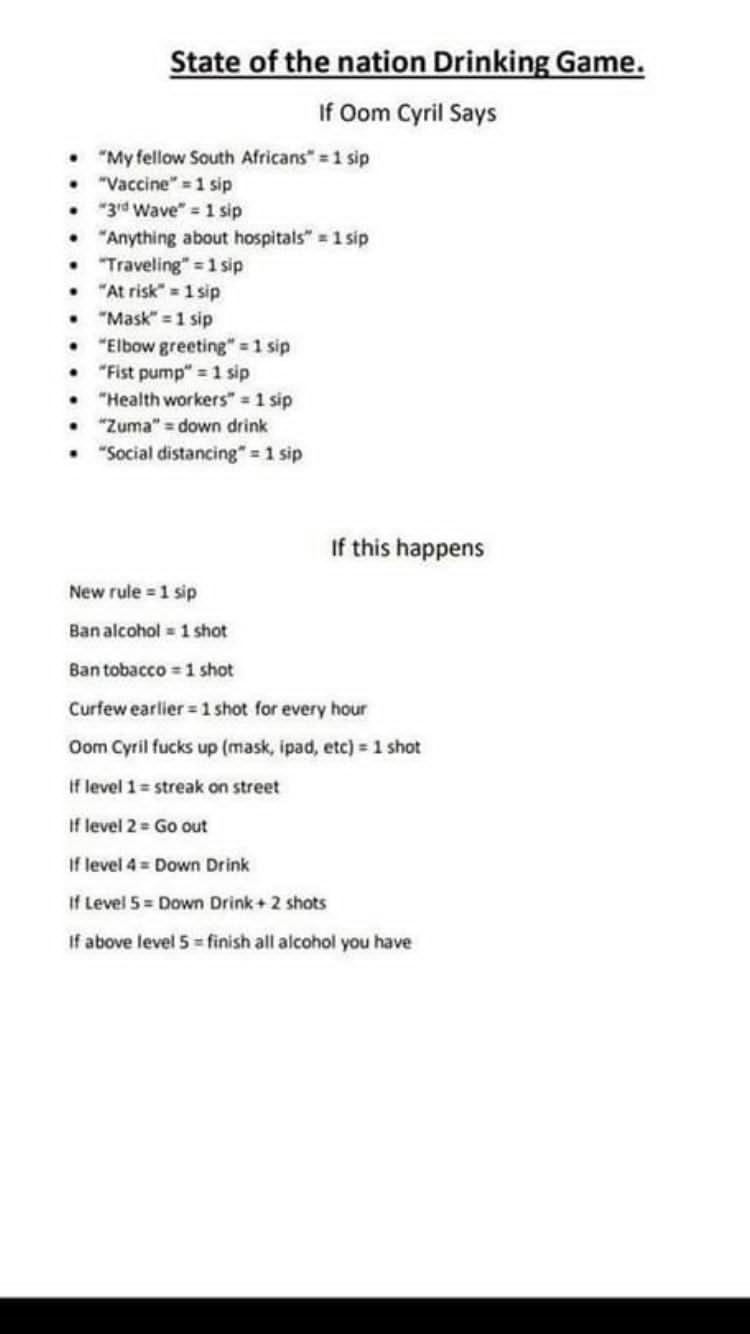 This time they singled out Gauteng province – the tightly populated area around Jo'burg, Pretoria and various industrial towns … and home to the latest hip virus variant, D! We just heard somewhere that we now have all 4 variants actively causing havoc in South Africa. Wasn't D the particularly nasty variant that reduced India to a heap of dead bodies? Oh yes. Did you cancel all travel to and from India? No? Ugh. Ya, let's better wait until the virus is here and then act hastily and in a headless panic. 😮 Bravo Govmt, we so proud of you! 🙂
Hubby's gonna call the health insurance today, informing them that we won't make it to Germany in the forseeable future and will be late for his appt. I mean, of course we could make it … somehow. Depending on flight schedules we could get to Germany inside the next 3 days I assume.
And then wot? Immediately getting vaccinated and having to quarantine ourselves for 2 weeks at … where? According to our latest info, hotels are closed or at least not allowed to accept guests from crisis countries. Moving in with me mom? Pleeze, a 99 y/o bitch and a multiple sclerosis patient who hate each other, stacked in one small flat? For 2 weeks? Pleez god, struck me down right here and now! I mean it.
At least I could collect OrcNet today from the Acer agents. So we're ready for travel now. 🙂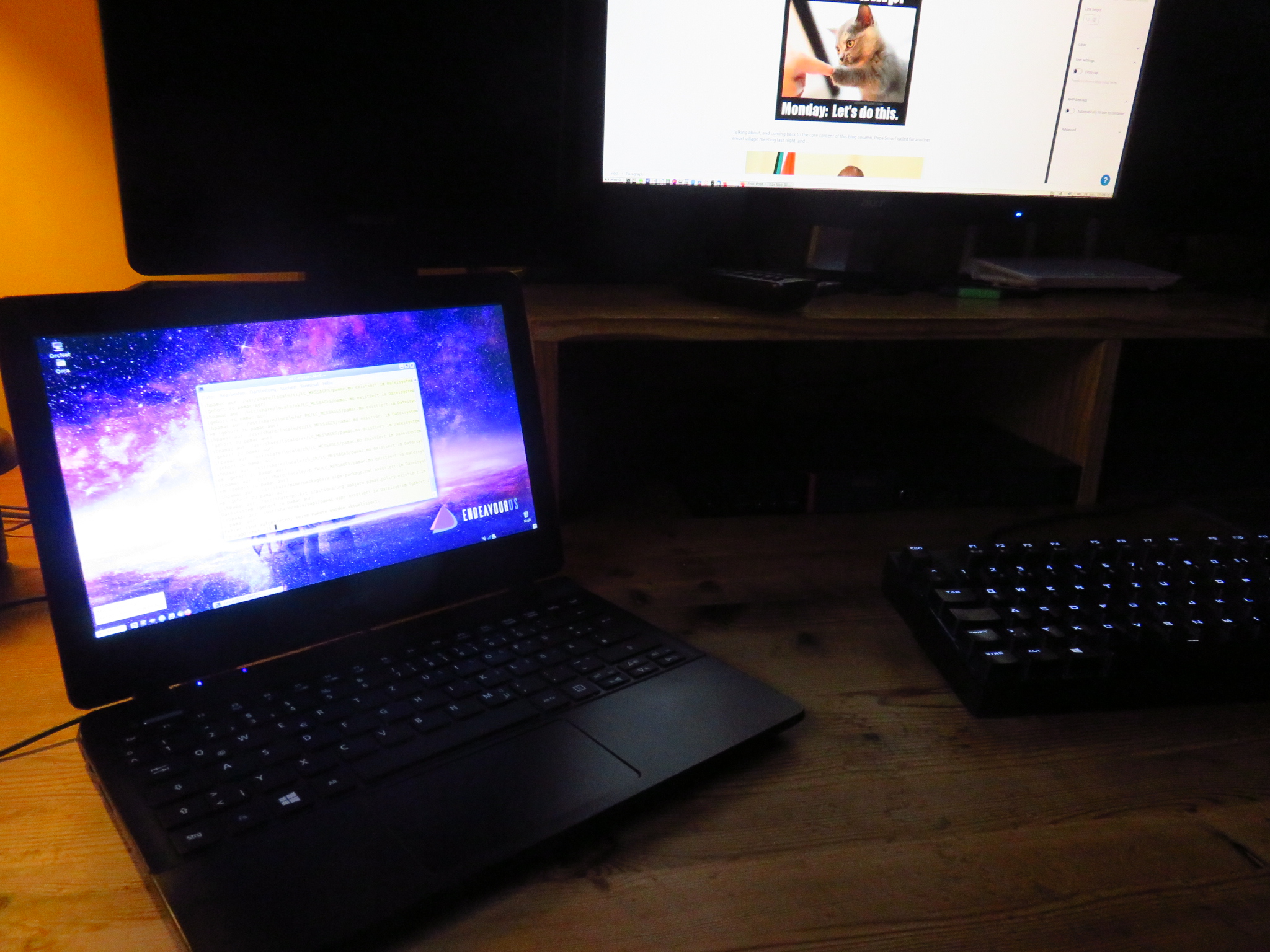 Hubby's immune system is weakened, vaccination would be life threatening for him. Putting him in a plane with 400 strangers would be mildly dangerous to say the least. Staying with my mom is a death sentence on us all. 😮 So hubby hopes the health insurance will show some understanding and lenience.
Let's look at the situation in self-declared non-shithole countries:
Oh hey, WhatNowNews, California ain't a city. 🙂 But it won't matter, as long as we rest the hopes of the planet on the shoulders of The 3 Stooges:
Guys, stay positive!
Noooo, I don't mean positive test results but think positive thoughts! And leave the grumbling and negativity to your blogbishie.
Cya laterz
xoxo