Saffia meets the SL moles. Let's hope for the best.
Meet the Moles on June 25 at 1pm PT, hosted by Saffia Widdershins at the SL18B Auditorium.
ABOUT THE MOLES
The Moles are builders, scripters, and content creators employed by Linden Lab to work in the Linden Department of Public Works. Learn more about the LDPW: http://wiki.secondlife.com/wiki/Linde…
Event Location: https://secondlife.com/destination/me…
SL18B Destinations: https://secondlife.com/destinations/s…
SL18B Landing Page: https://go.secondlife.com/sl18b
Second Life Blog: https://second.life/featurednews
Second Life Public Calendar: https://second.life/calendar
Second Life on Social Media: https://second.life/communityresources
#LDPW#SL18B#SecondLife#LindenLab
Let's have a w00t w00t for the moles!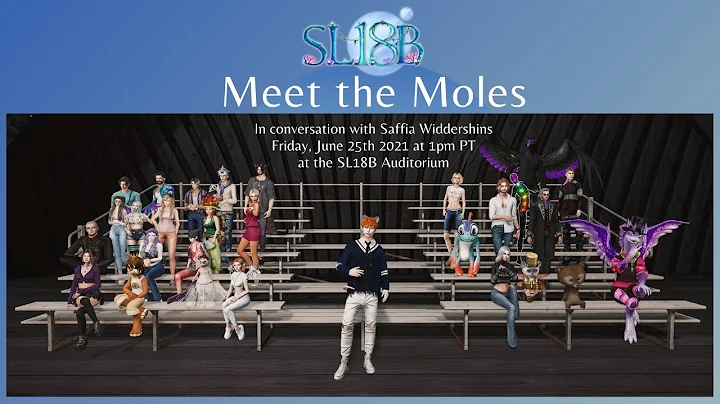 PS: Find Daniel's report here!
… and Inara's here.