Oh noes. 😮 Not Saffia again! 😦 Poor Grumpity … and poor us.
Meet VP of Product Grumpity Linden in this special edition of Meet the Lindens, held June 23 at 2pm PT, hosted by Saffia Widdershins at the SL18B Auditorium.
ABOUT GRUMPITY LINDEN Grumpity will speak in-depth about several Second Life initiatives including recent efforts focusing on growth, a stronger, more balanced economy, movement towards better community cohesion, and an overall forward-looking approach.
Event Location: https://secondlife.com/destination/me…
SL18B Destinations: https://secondlife.com/destinations/s…
SL18B Landing Page: https://go.secondlife.com/sl18b
Second Life Blog: https://second.life/featurednews
Second Life Public Calendar: https://second.life/calendar
Second Life on Social Media: https://second.life/communityresources
#GrumpityLinden#SL18B#SecondLife#LindenLab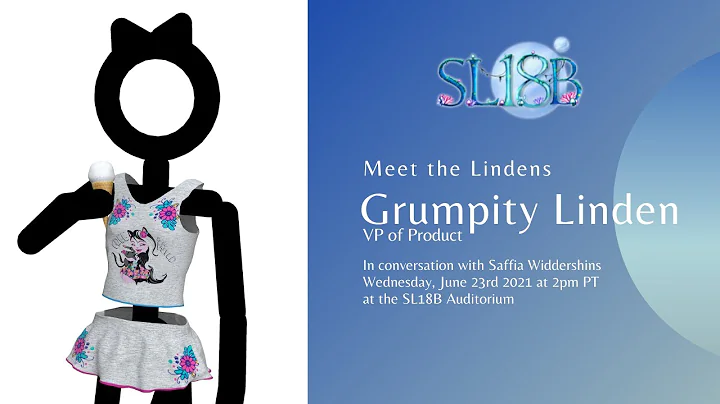 Please don't forget to read Inara's bloggy posty about the event. And leave her a big fat LIKE!