Why do they have Saffia Widdershins conducting those interviews? She seems to be the cognitively least abled and always kinda stunned by the situation. And her voice, is she 90 years + old?
Meet VP of Product Operations Patch Linden in this special edition of Meet the Lindens, held June 22 at 1pm PT, hosted by Saffia Widdershins at the SL18B Auditorium.
ABOUT PATCH LINDEN Patch works to bring the best of product and support-based decisions on a daily operational basis to the virtual world platform for Second Life, while maintaining oversight on how all of the various teams within Linden Lab can best work together for the highest good of the Residents and the business.
Event Location: https://secondlife.com/destination/me…
SL18B Destinations: https://secondlife.com/destinations/s…
SL18B Landing Page: https://go.secondlife.com/sl18b
Second Life Blog: https://second.life/featurednews
Second Life Public Calendar: https://second.life/calendar
Second Life on Social Media: https://second.life/communityresources
#PatchLinden#SL18B#SecondLife#LindenLab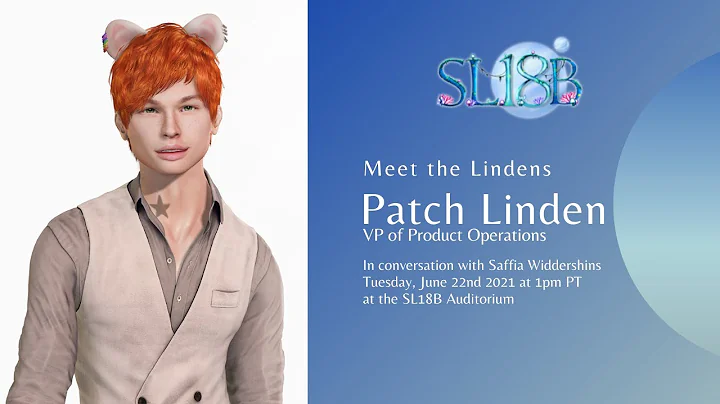 Don't miss Inara's blog about the interview!
… or Daniel's.