Hey fellow SL resis – a couple of my readers are still connected to that world I assume – meet your new corporate overlord, Oberwolf Linden (Brad Oberwager). He's hosted by LabGab's very own Berry.
Watch this SL18B special edition of Lab Gab on Monday, June 21st at 2pm PT in the SL18B Auditorium. Strawberry Linden will be speaking with Linden Lab's Executive Chairman Oberwolf Linden, VP of Product Grumpity Linden, VP of Product Operations Patch Linden, and VP of Marketing Brett Linden.
SL18B Auditorium: https://secondlife.com/destination/sl…
Topics discussed in this episode: Link to one of the four Telly Awards we won for the Children of Creation commercial you saw during the show: https://www.tellyawards.com/winners/2…
A list of third-party viewers: http://wiki.secondlife.com/wiki/Third…
Lab Gab is a talk show about the virtual world of Second Life. Lab Gab PlayList: https://second.life/labgab
Second Life Blog: https://second.life/featurednews
Second Life public calendar: https://second.life/calendar
Second Life on Social Media: https://second.life/communityresources
#SL18B#LabGab#SecondLife#LindenLab#OberwolfLinden#GrumpityLinden#PatchLinden#BrettLinden#StrawberryLinden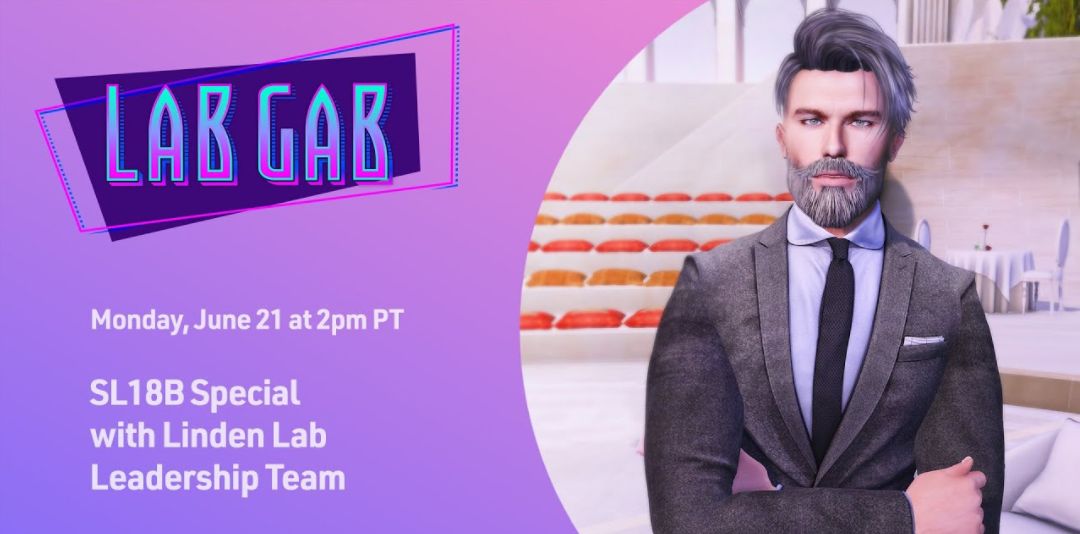 PS: Please read Daniel Voyager's very informative blogpost!