Fathers day in the US and several European countries, Summer Sailstice in SL with lots of events during the weekend and of course less restrictions for lots of countries around Corona made this weekend a little silent. Daenery, Moon and Ian (with crew Nochiko) came out for our Offshore course and wind from South West with 18knots. The weather was fine with just some little exceptions for Ian. He got suddenly stopped to Zero knots on three sims in the second half of the race. This stopped again as it came without any logical reason.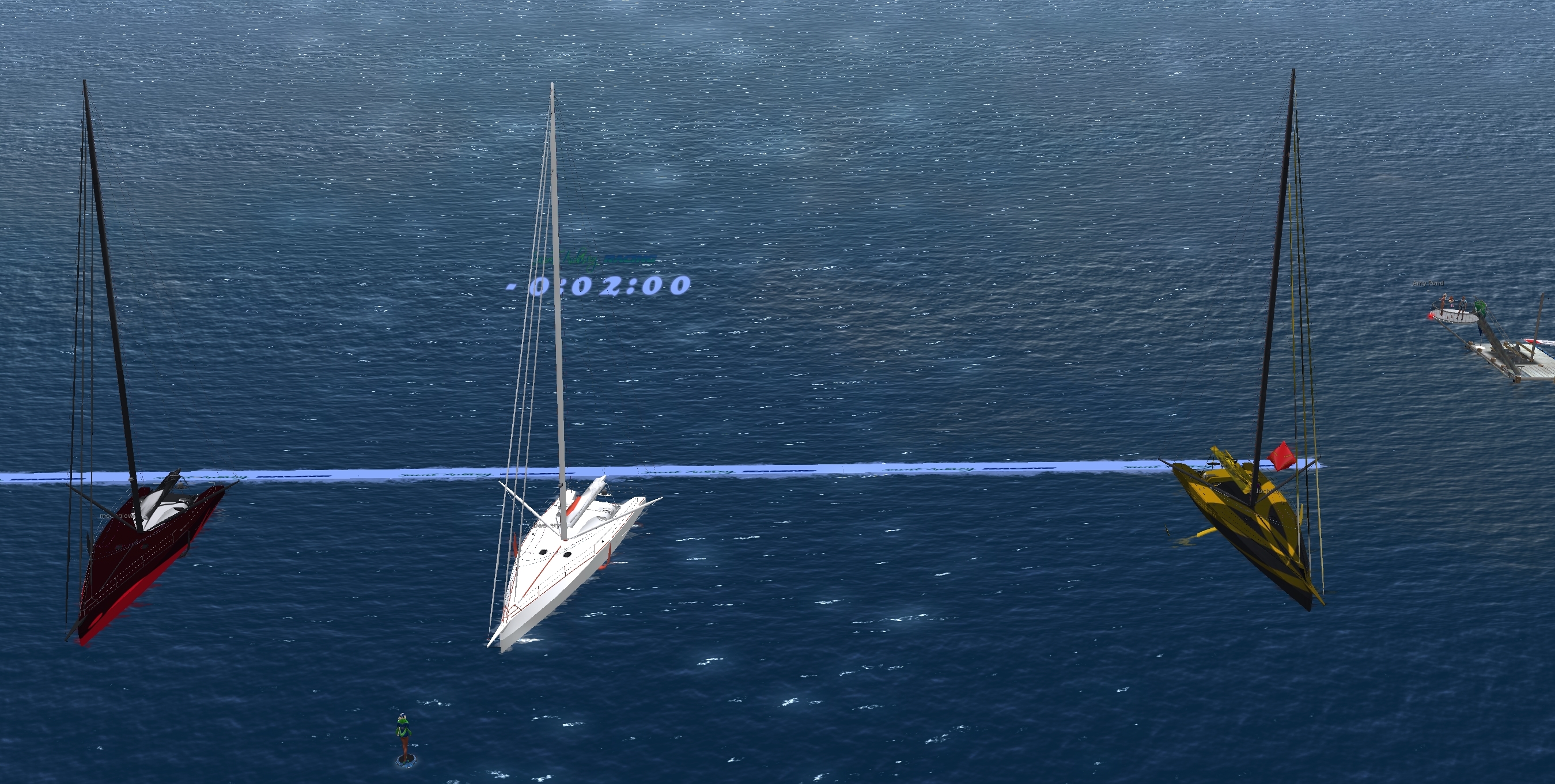 Ian got the best start timing, followed by Moon and Daenery who could pass Moon pretty quick after the start with the better speed.
Ian reached the first buoy OE first, followed by Daenery and Moon and had the quickest turn around the buoy. That gave him for the following long upwind leg to buoy IS via CS a safe lead.
At Degrand island Ian arrived first , Daenery already about 100m behind and Moon another 100m back.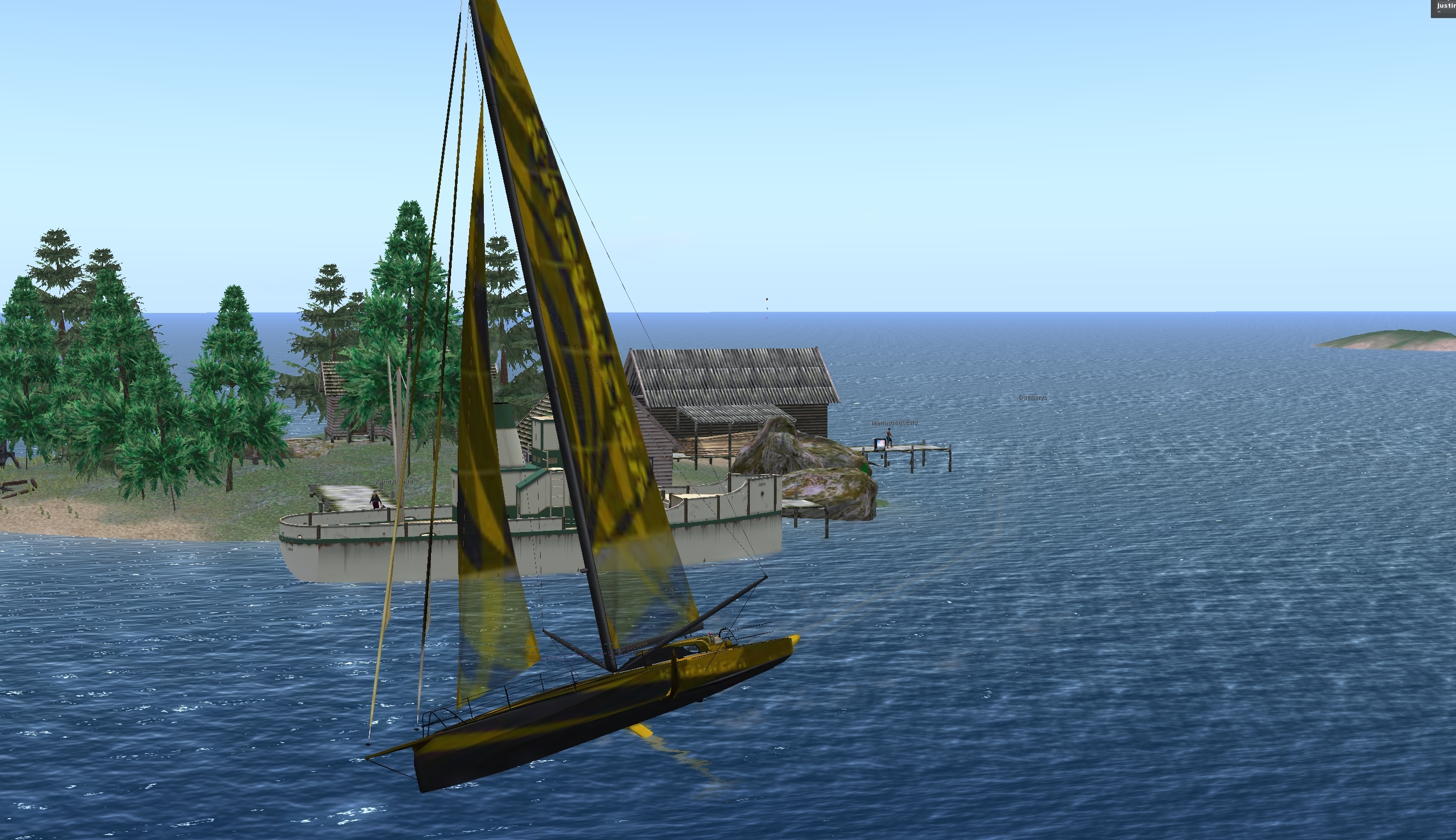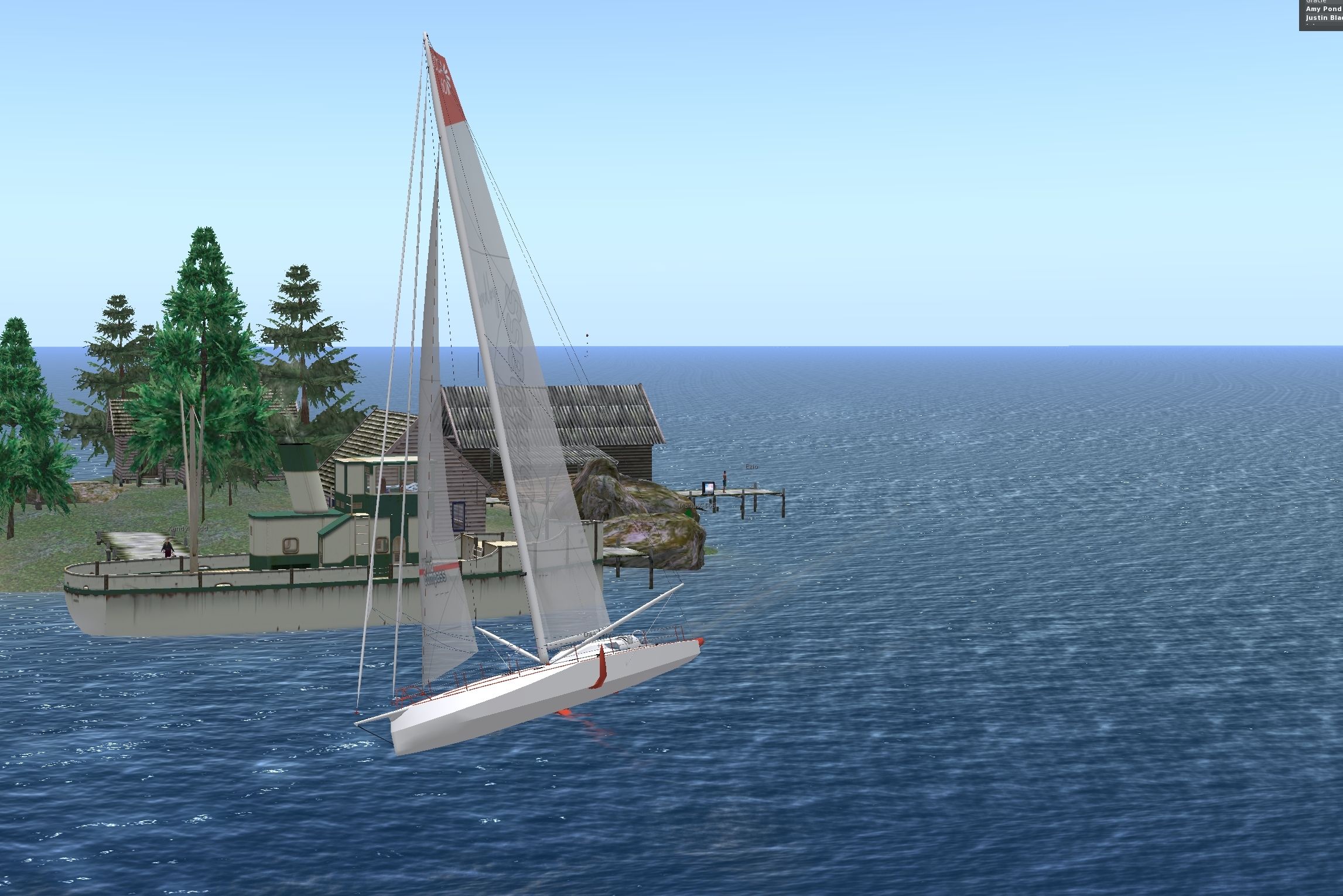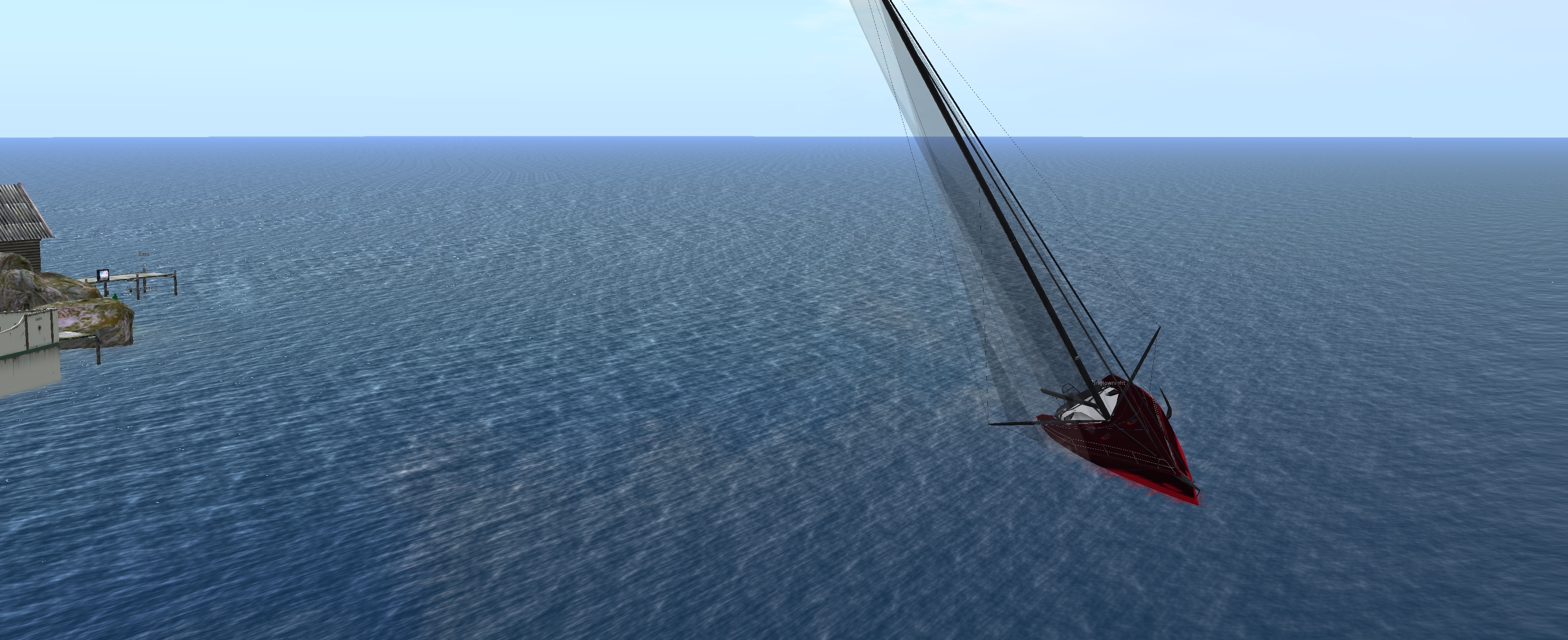 Then i got disconnected and when i came back Ian and Daenery were already near the sandy Island in the West and Moon near the Lighthouse. Daenery could keep the distance to Ian quite stable between 100 and 150m while Moon lost slowly meter by meter.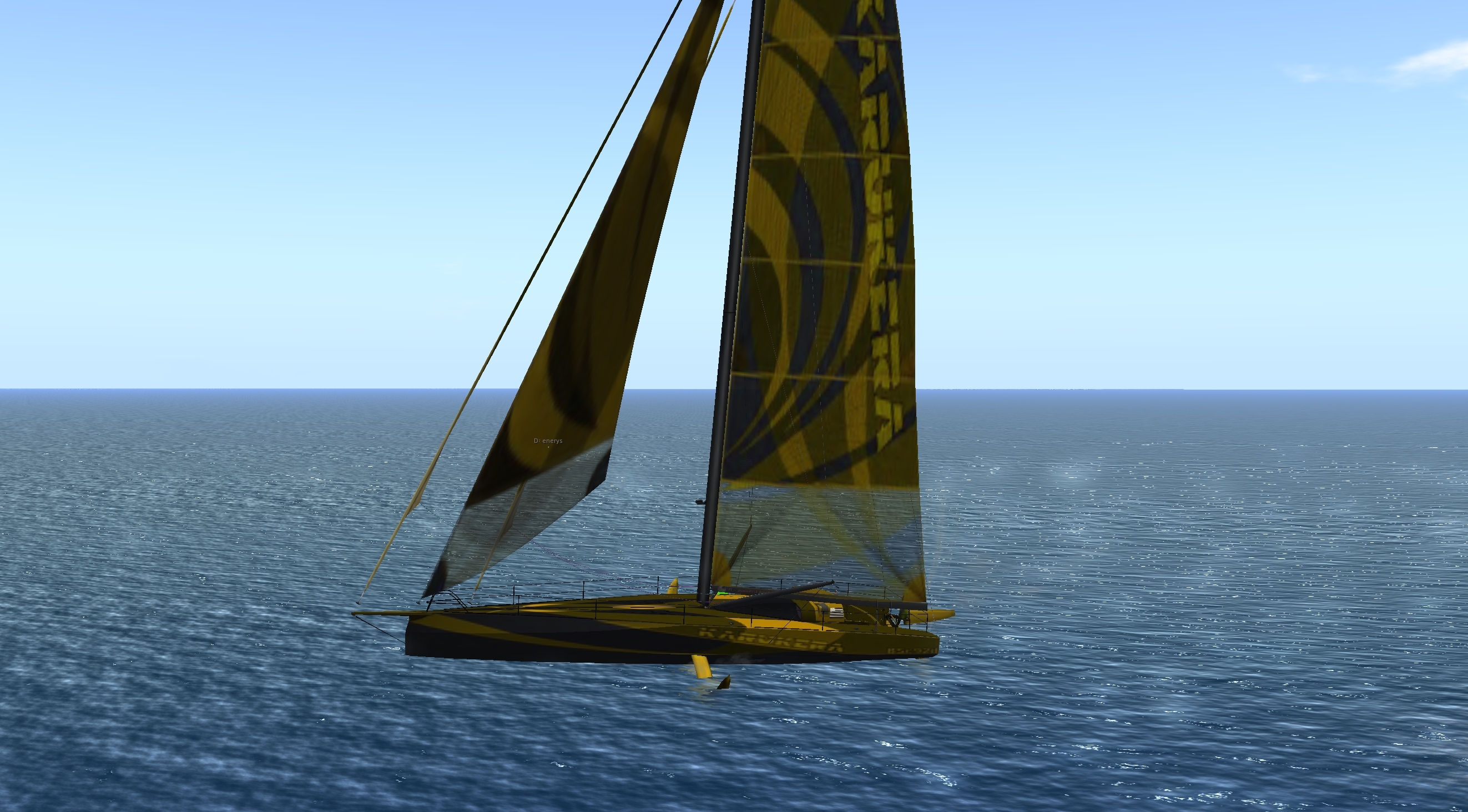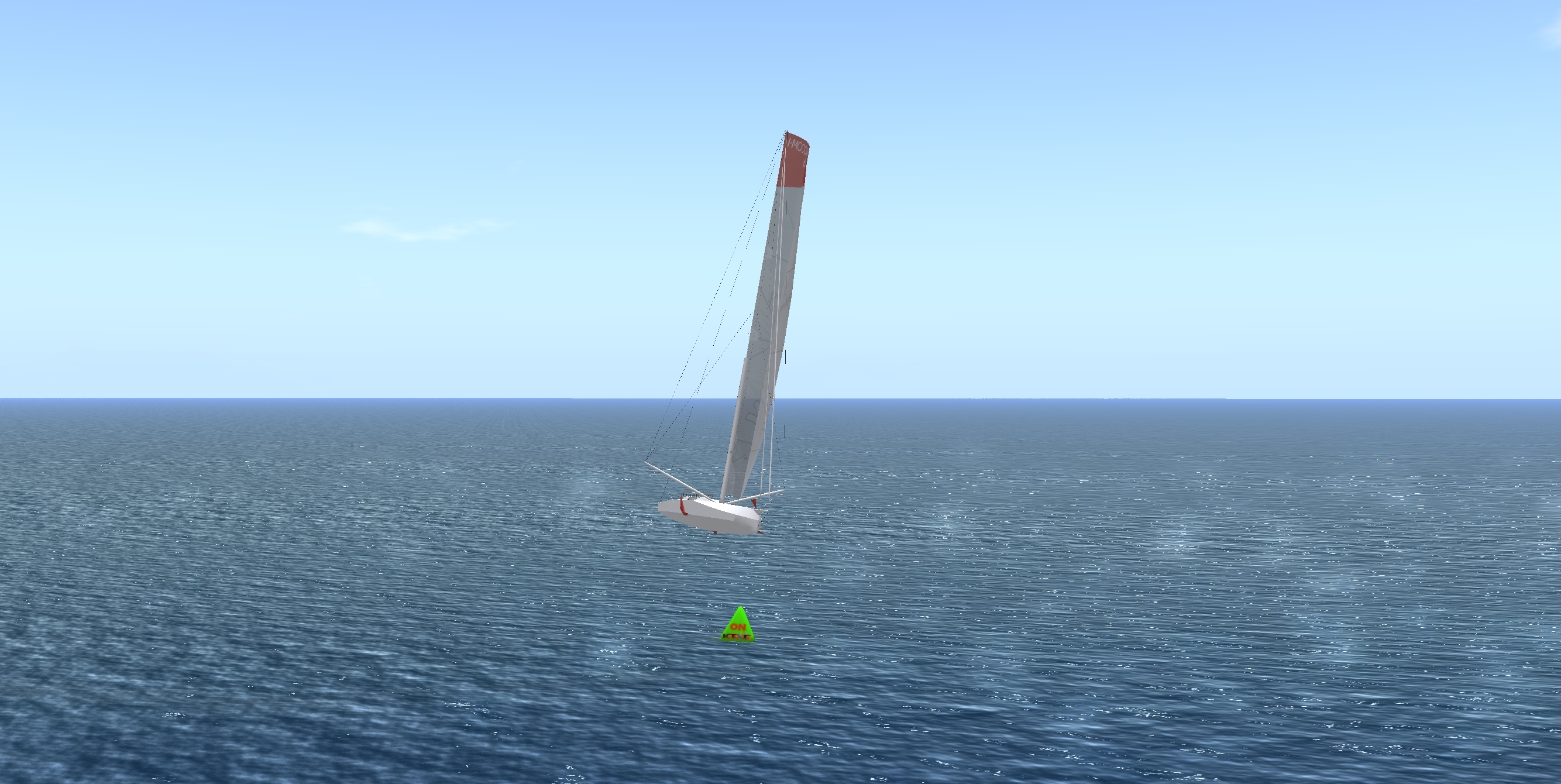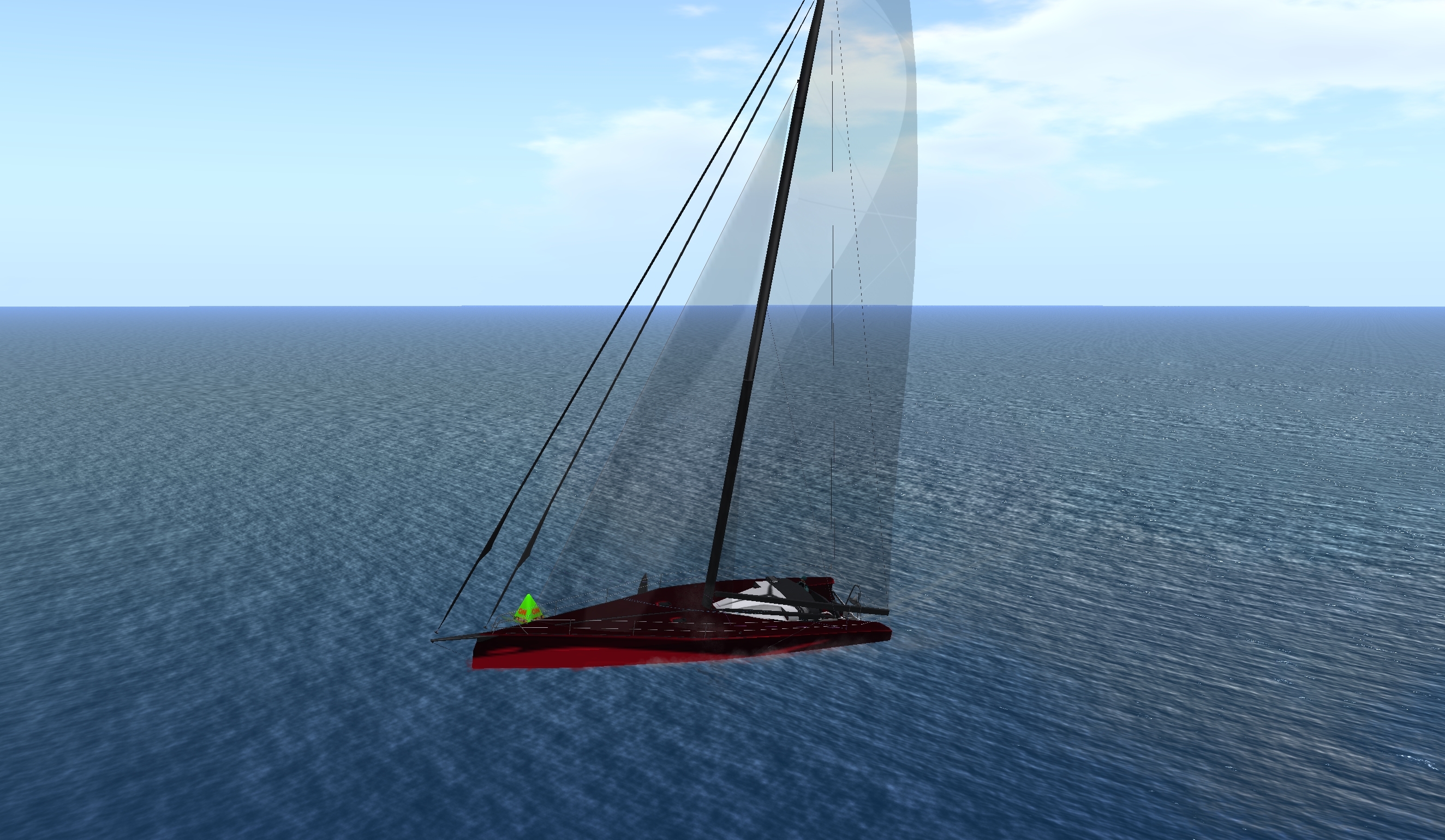 It looked all like a very safe win for Ian until SL decided to send Ian some challenges. I have experienced these myself already. So what happened. The boat comes to a crossing and stops to zero and this is not the viewer stopping and then continuing with the same speed after the crossing again. No the boat stops to 0 knots and the boats gets this speed information. Then all changes in the boat, awa, sail status and heeling. You have to adjust very quick the sails and the keel again and can accelerate again. This happens to Ian 3 times within a couple of sims. Daenery didn't have these issues and caught up pretty quick.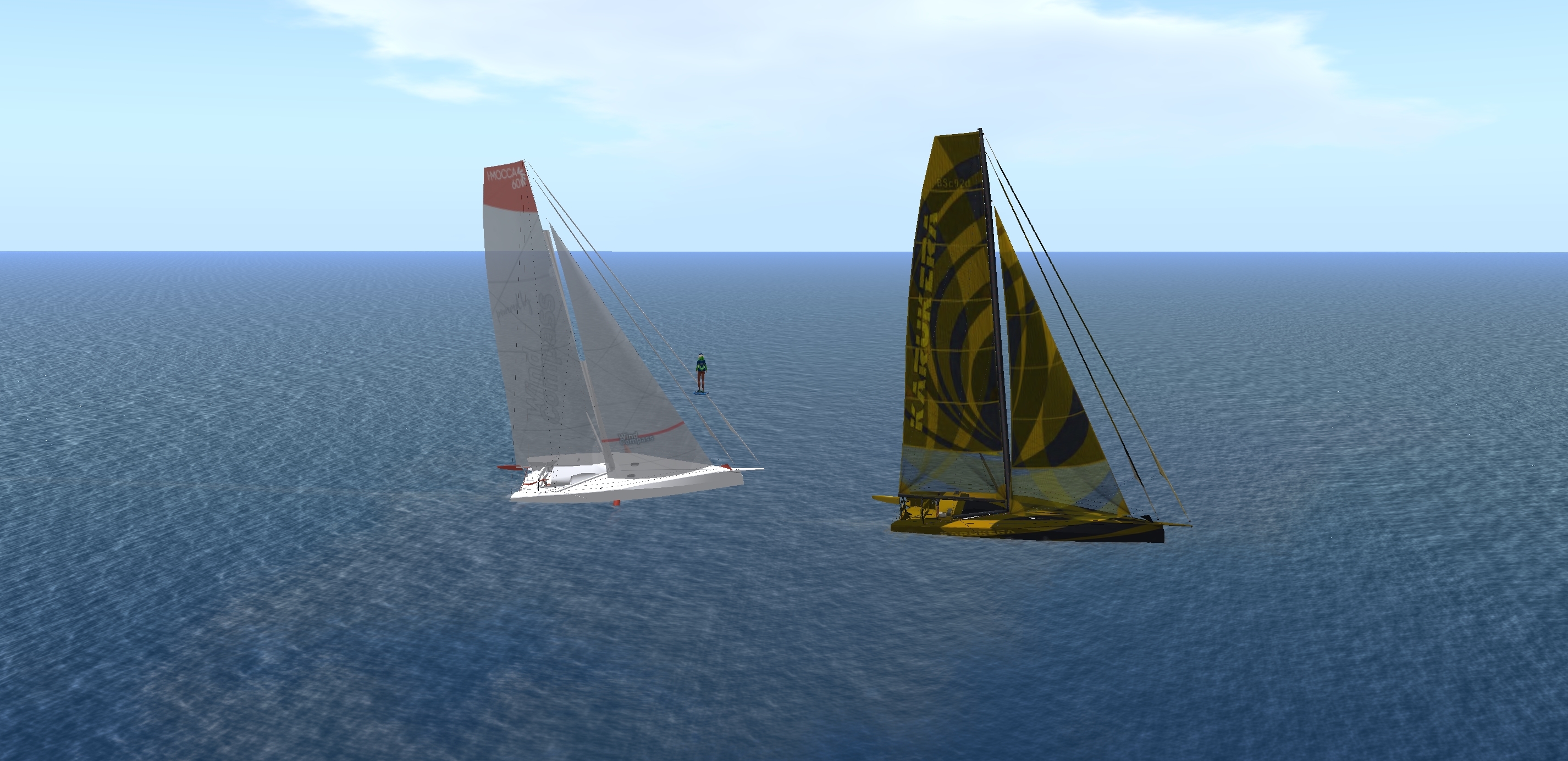 At buoy OW Daenery did a better turn, could pass Ian and started first the reach leg back to buoy OE. The issues for Ian stopped and he could concentrate again on racing, caught up with Daenery again and the two started a really exciting duel until the finish, but watch yourself:

It seemed quite long that the really exciting parts were the start and the first leg to buoy OE. But after SL decided to add more pepper to the race we got an really exciting duel for the win between Daenery and Ian… Congrats to Ian and Nochiko for winning this in the end.
Here is the result from yesterday:
R18: 2021-06-20-St AR – I-Mocca – 1 – SW18:
1: IanPixel Resident BSc92d – Race Time: 0:33:22-6points
2: blondij Resident BSc2e7 – Race Time: 0:33:33-3points
3: moonglownight Resident BSbf2e – Race Time: 0:35:54-1point
Lap Times:
IanPixel Resident BSc92d – Start: 0:00:02 – Last lap: 0:33:20
blondij Resident BSc2e7 – Start: 0:00:10 – Last lap: 0:33:23
moonglownight Resident BSbf2e – Start: 0:00:08 – Last lap: 0:35:46
Standing overall St AR – NYC 2021 I-Mocca60V2.8 (Championship) (after 18 races):
Sailor – points(number of races)
Daenerys – 89(14)
Ian – 73(11)
Moon – 71(17)
Viv – 31(7)
Sirius – 29(12)
Larry – 27(5)
Sea – 20(6)
Nicole – 17(4)
Kim – 17(9)
Juicy – 16(11)
Jenna – 10(2)
Liev – 2(2)
Massimo – 1(1)
Vlad – 1(1)
Stay all safe and healthy and see you all again next week when we race at NYC again.
hugs and kisses
Bianca