… who lures cats onto her property.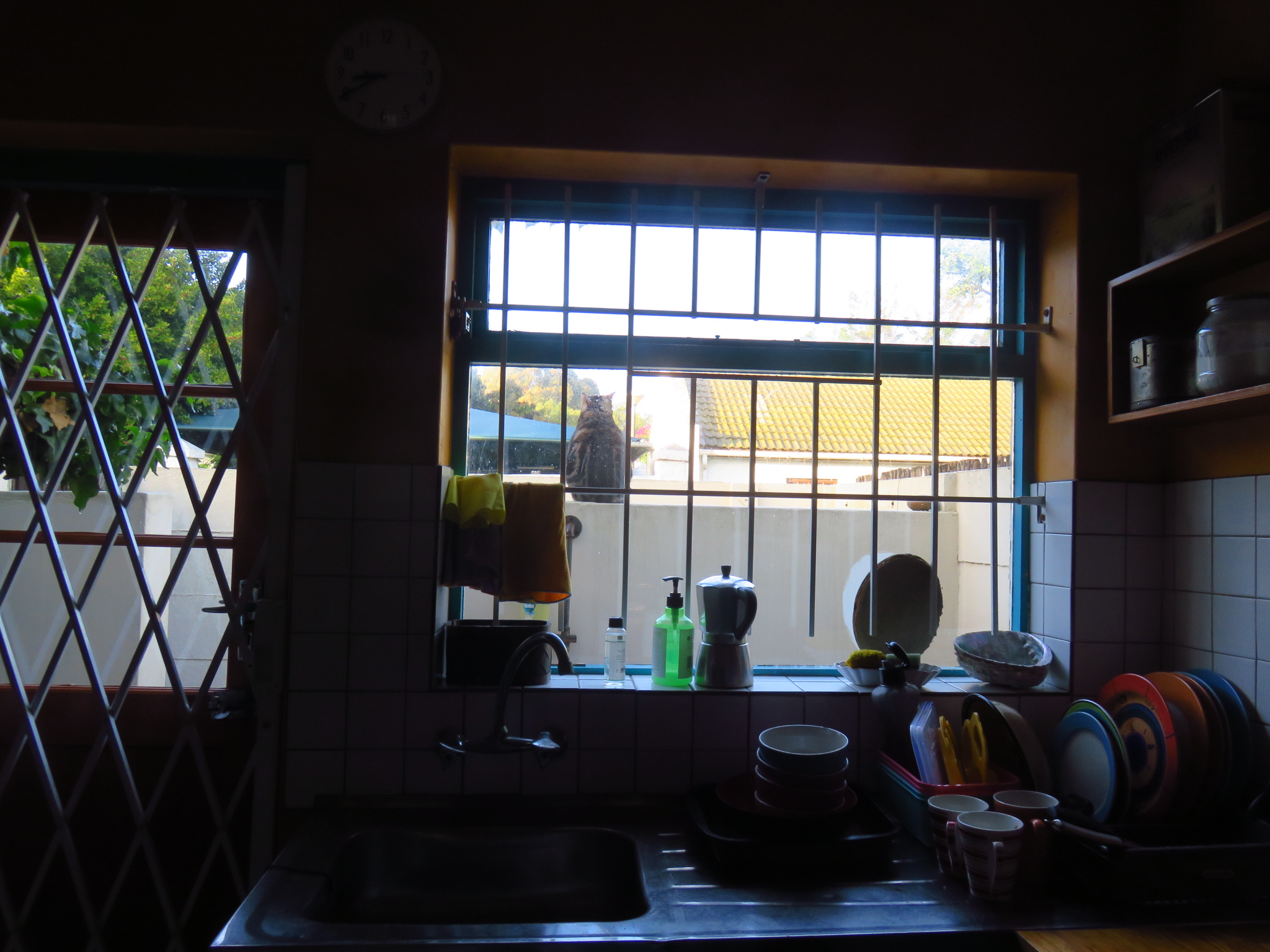 First time ever I noticed a cat in our little backyard tho. Don't even know how she managed to get in here. Must have jumped very high to get across the wall. I guess this is the one we often see napping on the roof of the carport (green thing in background). And I guess I know exactly what attracts him/her at our backyard: It's full to the brim with lekker gekkos. Hey, katzu, you're welcome btw.;)
Oh, and please pay no attention to the sink area. I know I'm the most lazy hippie slut. But today's Tuesday, no? 9:08 a.m., so the cleaning lady shall arrive in ~20 minutes. And 2 – 3 hours later everything's gonna be spic'n'span again.
Hakuna matata!