Time for yet another picture story, kidz. Pay attention: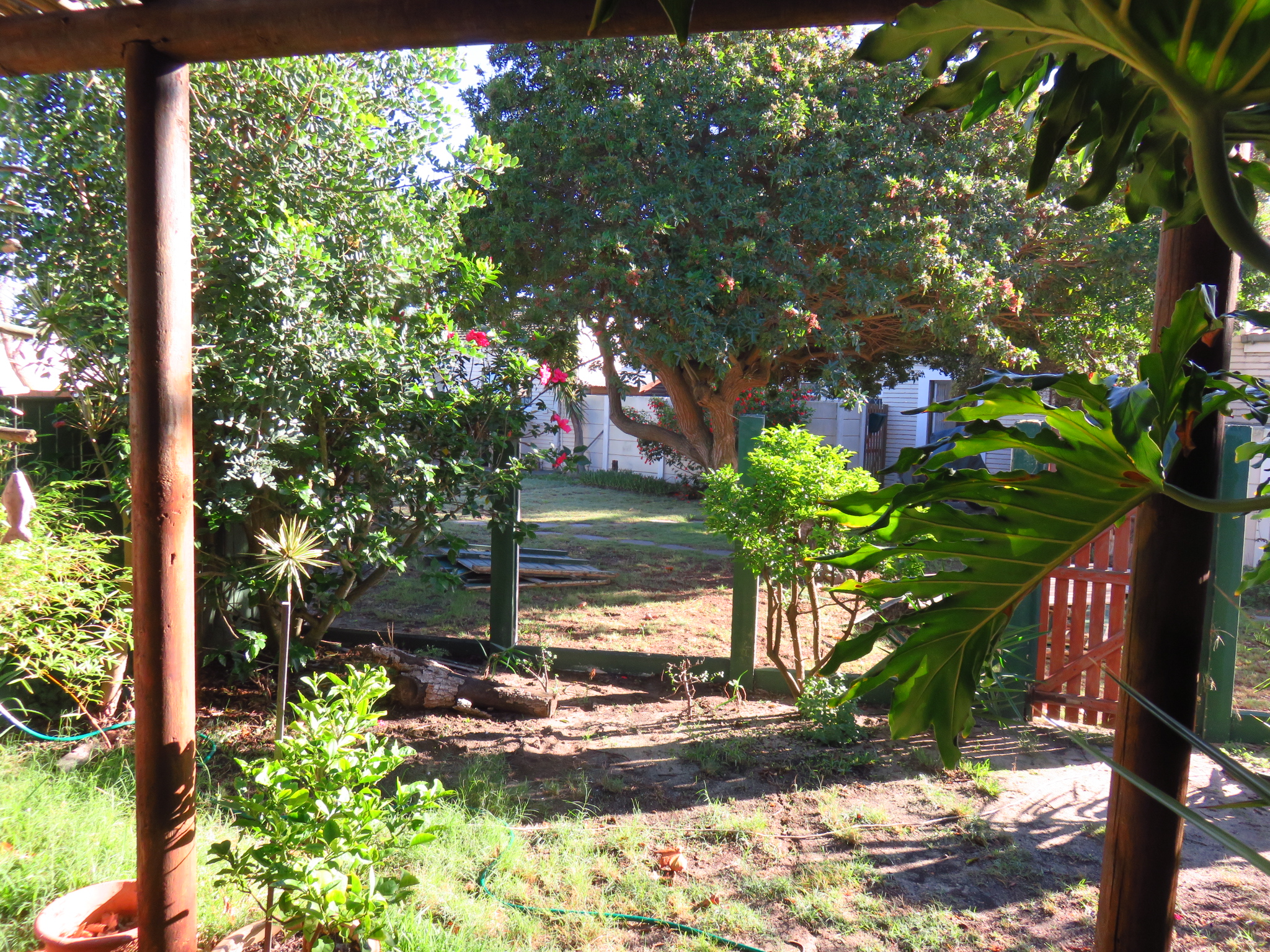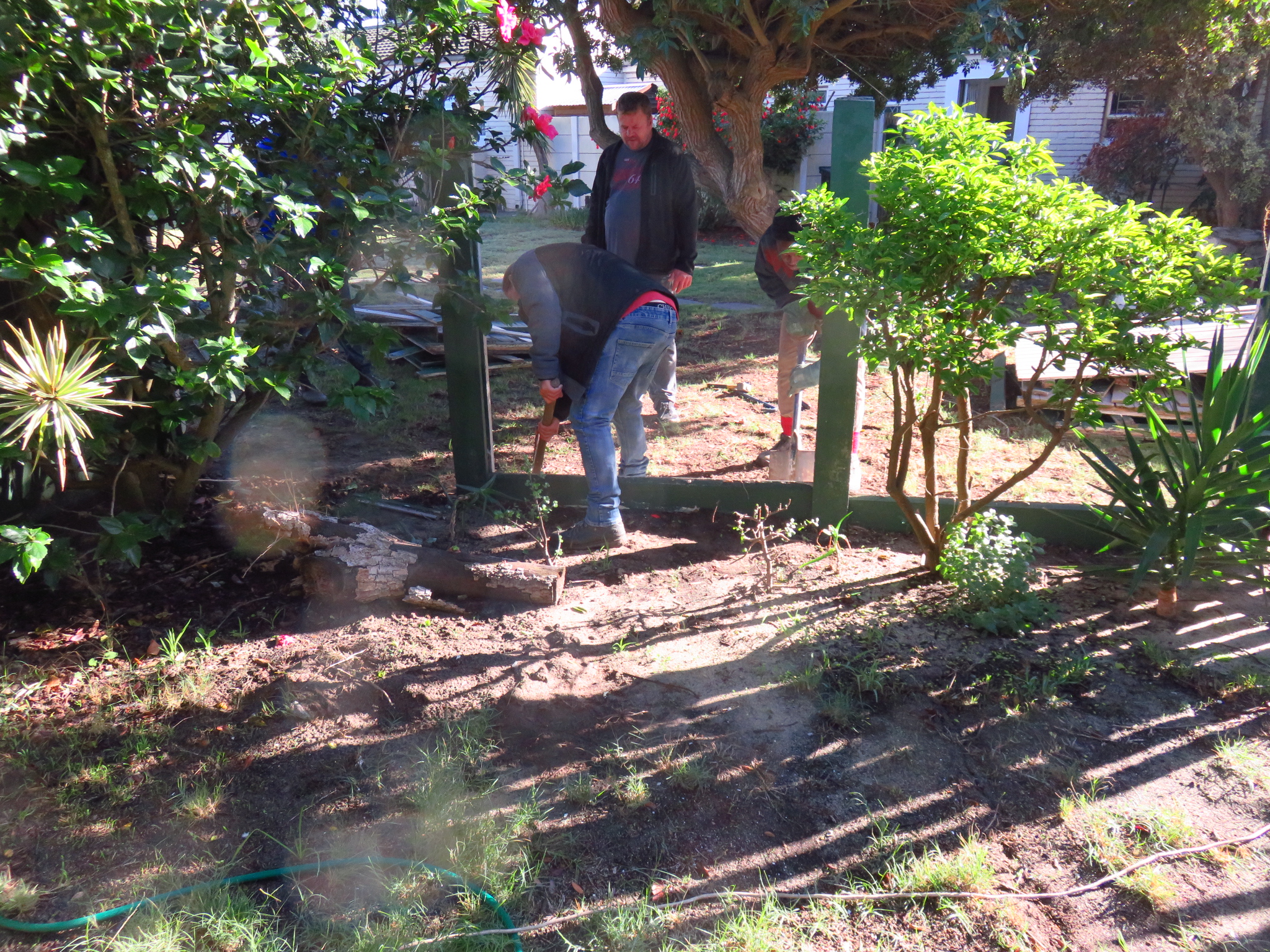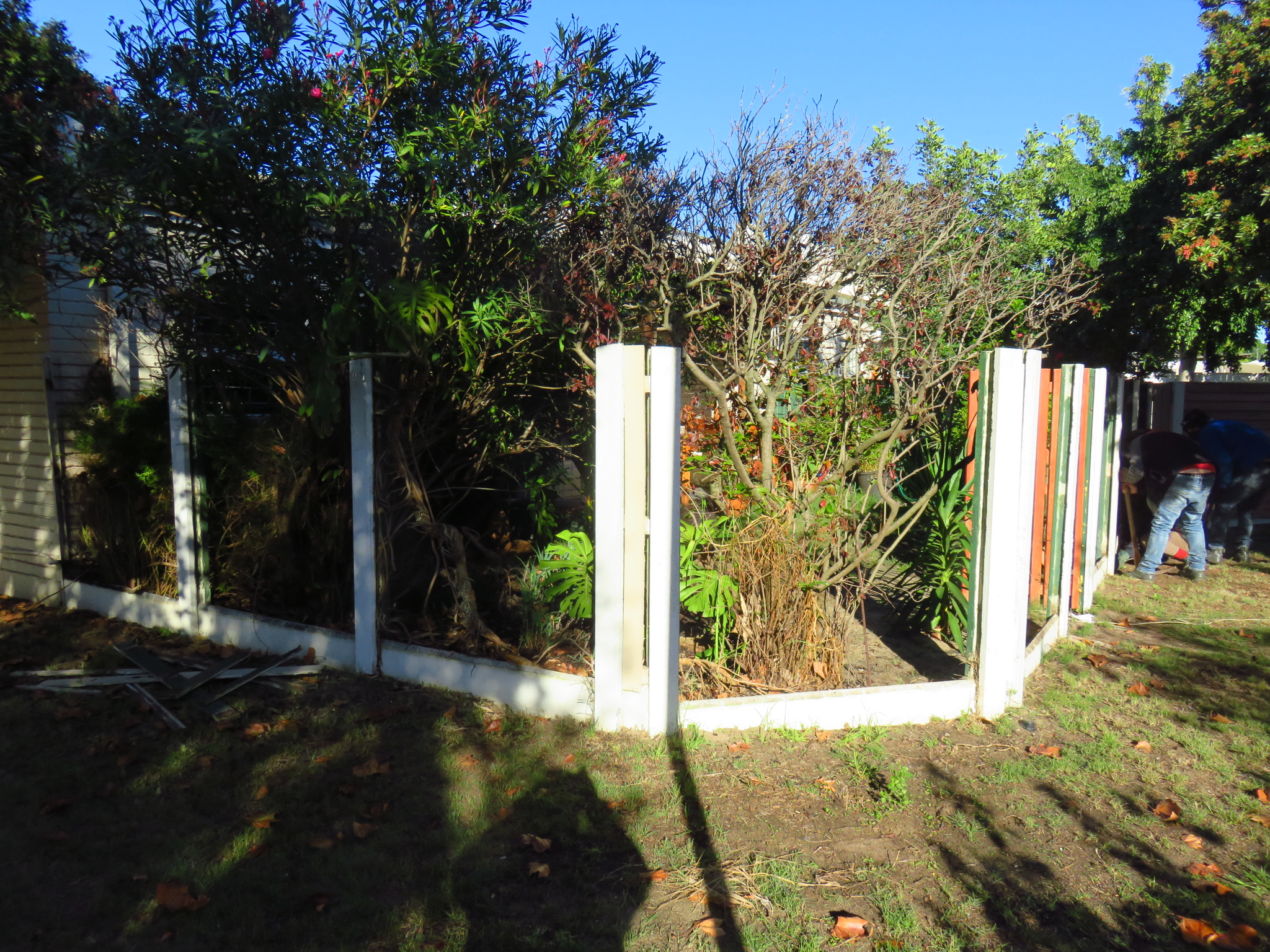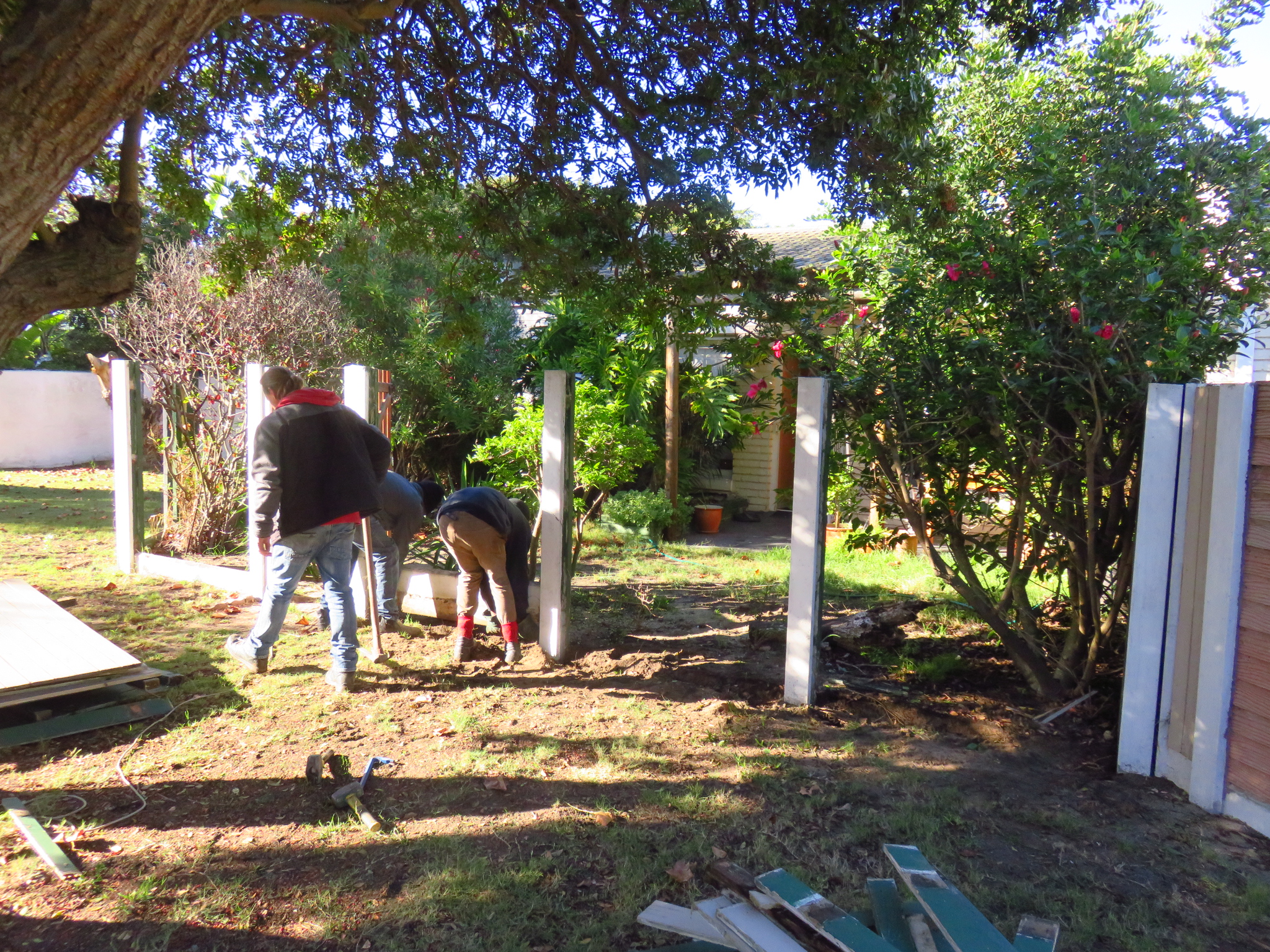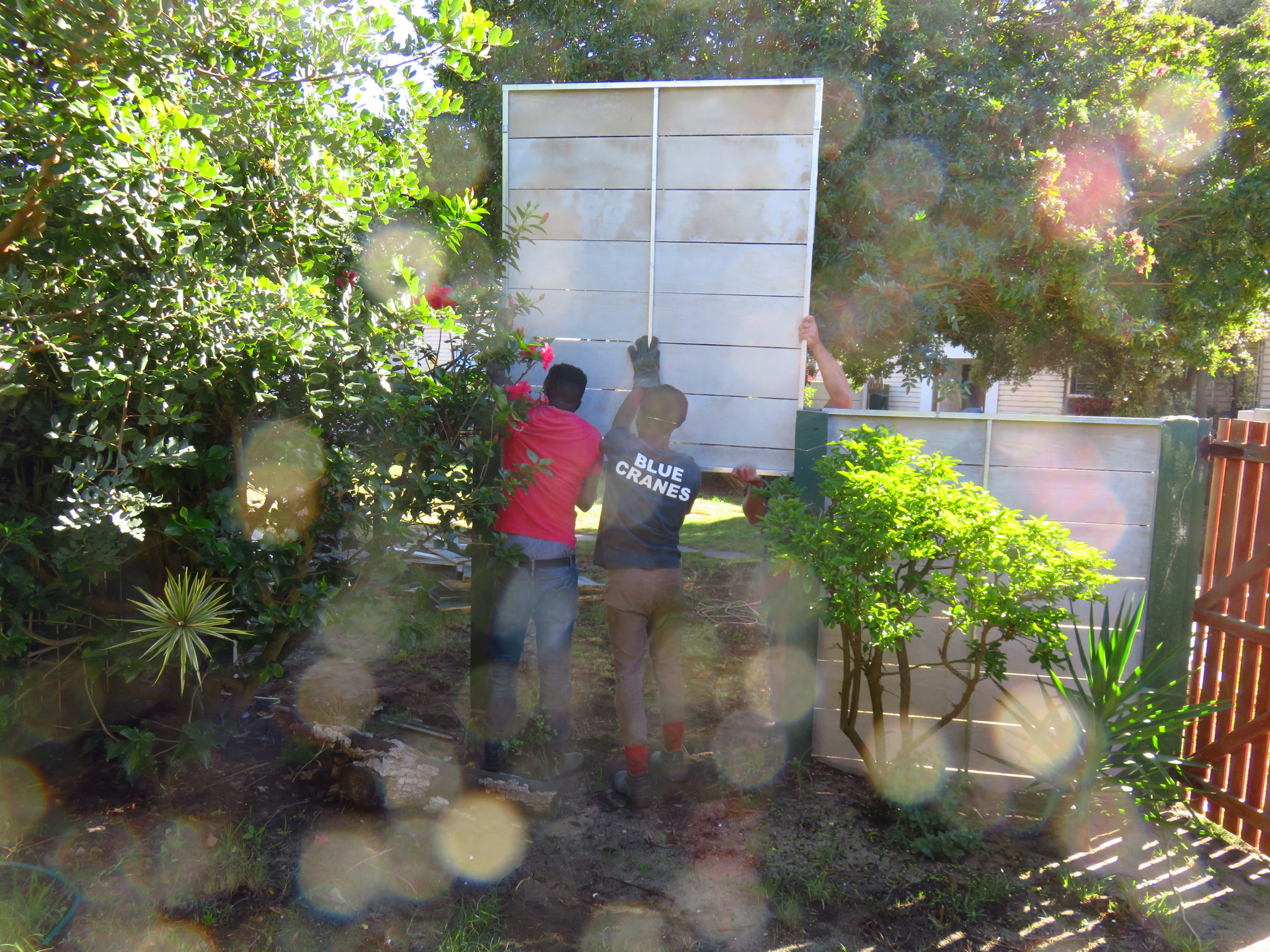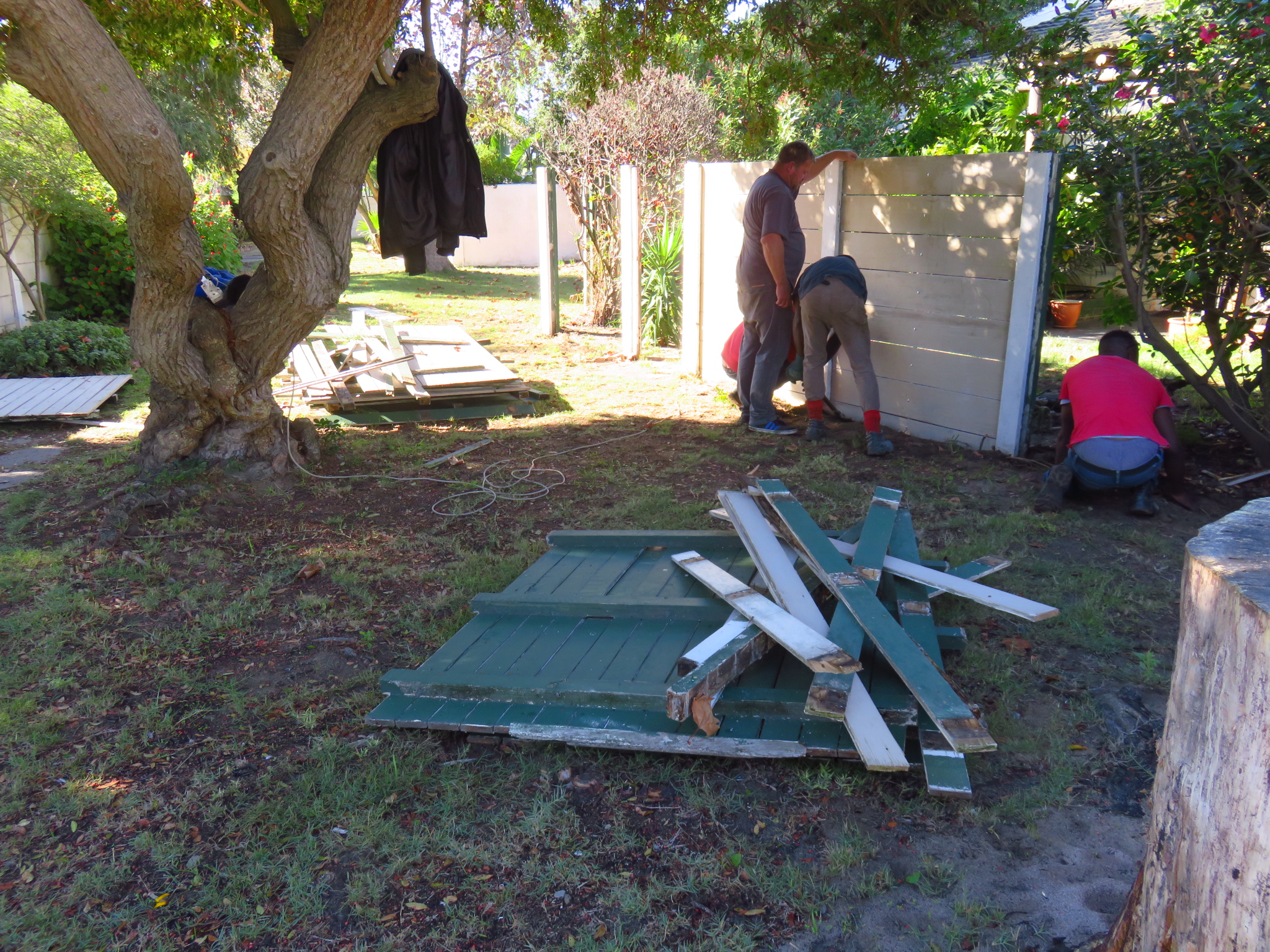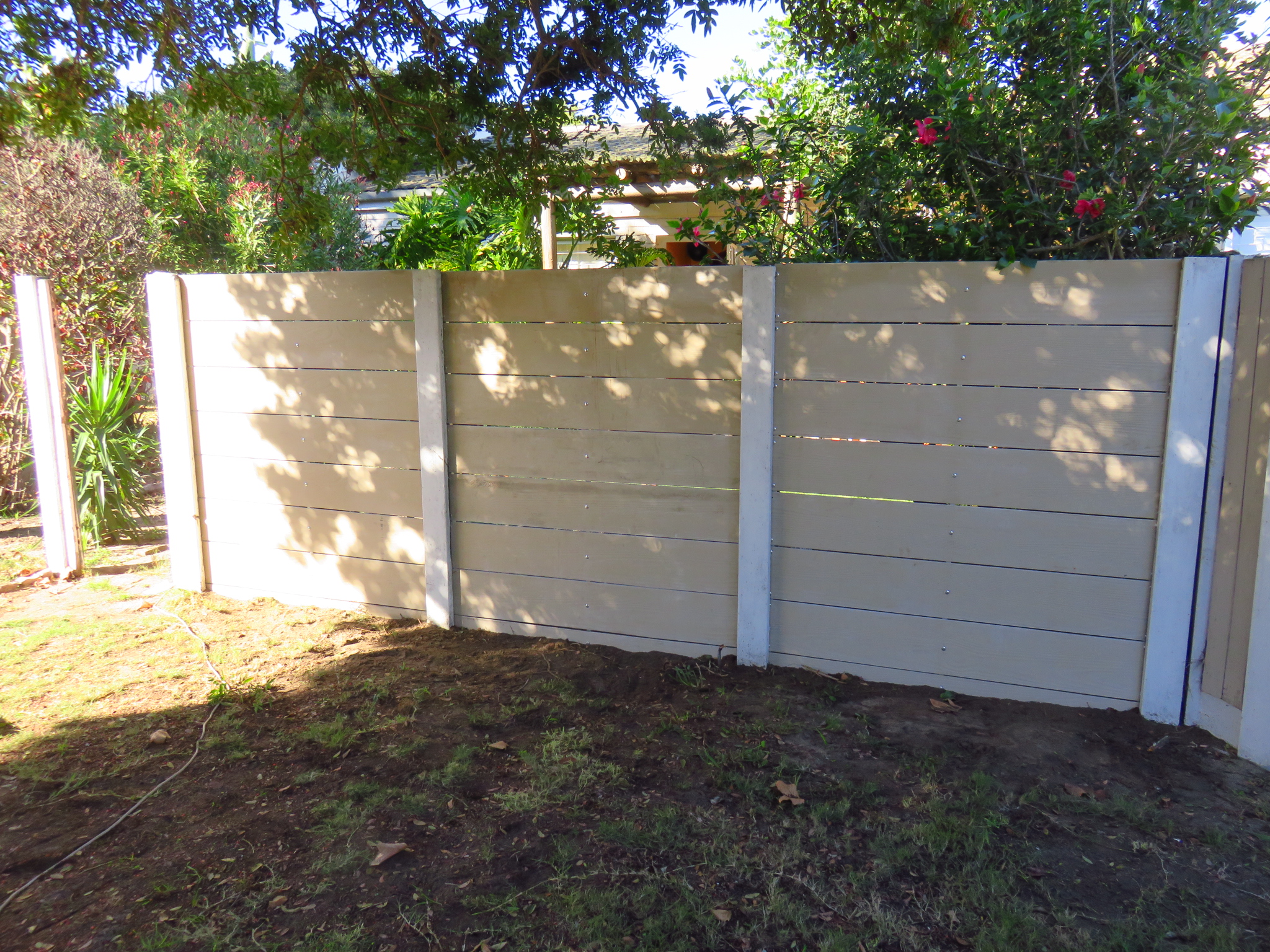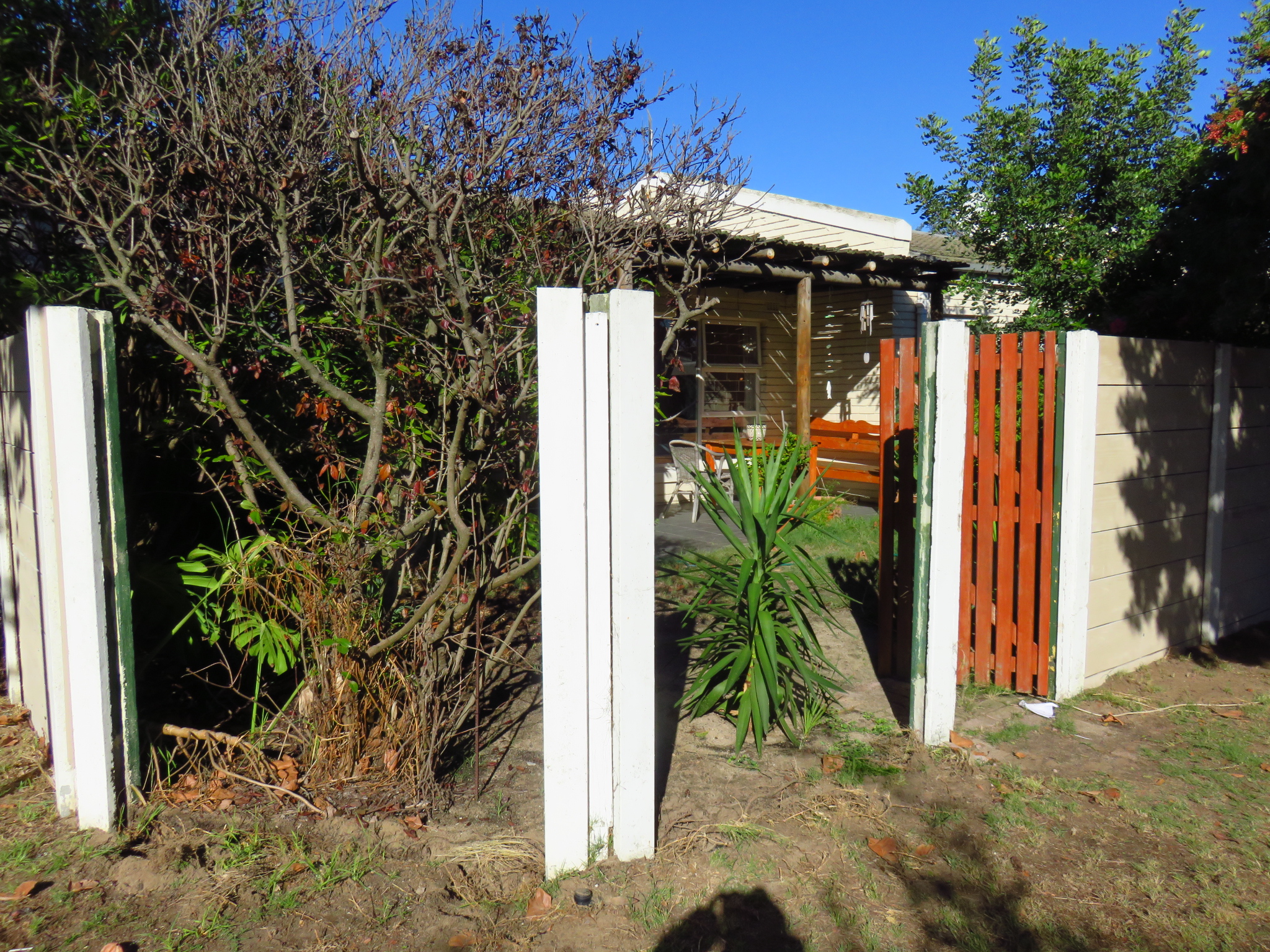 New gates will be fitted tomorrow. I wonder if we'll also get door knobs and locks, and letter boxes or need to supply our own. And then, sometime soon, the panels will be painted in our complex colour … the infamous Sahara Beige. That the NuTec panels are already kinda that colour, nobody seems to have noticed. 😐
Ok, at least one good thing about these new panels: They add to the value of our unit, and they are clean, and won't ever rot.
I would've prefered a row of carports for our parking lot and a nice plastered walkway along our units, so I can push hubby to the parking lot without getting stuck in roots and rabbit holes.