Morn' peeps
I've gotta admit I gave up on EndeavourOS and – after a very short and unfruitful episode on Linux Mint – went back to Manjaro. Now, as a Linx dummy, you might say they the same anyway, so congratz n shit. You're forgiven for that grave error, it's not too bad and for all matters and purposes you're even right … somehow.
For me it's more like a defeat. I'm not on Manjo since I don't like EOS anymore but just because installation proved to be damaging to the fragile connection between MiniMax and its disappointed owner. I know there is something wrong with that fukn motherboard, else Mint and EOS would've worked and not shown me the stinky finger. Otoh I'm not about to raise all hell just now, as MiniMax werkz rather satisfactory on Manjaro, and installed the Nvidia driver and Singularity SL viewer without any problems … after Trap showed me how.
And it looks rather well as well: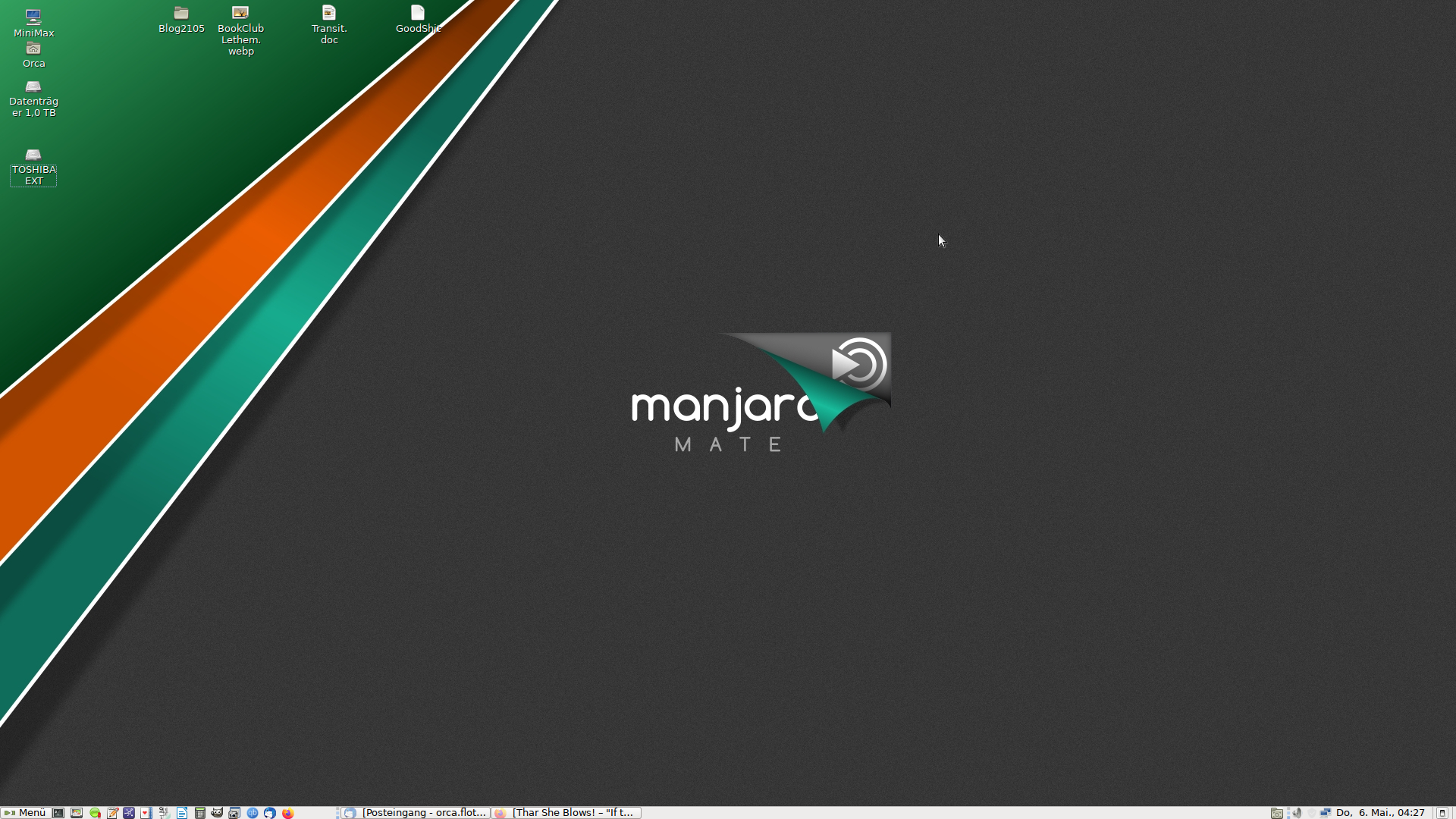 You gotta admit, the desktop designers made some very simple but tasteful designs, no? At least this standard wallpaper doesn't leave any questions open about what you're looking at. 😉 And I'm on this distro without any fukups since roughly a week or so. Once Manjo/MiniMax starts to crap on me it'll be at the hardware lady's house right away! Shall she get into a shouting match with the stubborn Gigabyte techy … not my problem. I paid a shitload of money for this upgrade, he can't forbid me to use Linux, and my lady is much better prepared to tell him so, innit?
But I digress. I'm not sposed to whine about how bad some people are mistreating me, and you surely don't wanna listen to me whining either. You wanna get some real hands-on tips and recommendations, something that could prove useful in your closer future. And you shall receive so:
I'm talking to the people who are already on Linux in some or the other capacity. Becca, Neil, Lucy, Trap … I know it's quite a huge percentage of this blog's conoiseurs who are using diverse Linux distros as their daily riders or parttime platform for those special moments when you don't have a boss in your back. You're all convinced Linuxers and don't need a pep talk or propaganda brainwash.
Lemme talk to those of my readers who are still trapped on Windows, eyeing us happy folk with envy and wanna join in … but don't know how tf they're supposed to do it. Well, I wrote some more or less clever/easy how-tos about the first step. And the first step as recommended by me always ends up with an installed Linux Mint with Cinnamon desktop. Coz it's nifty, complete and easy peasy lemon squeezy. And now, sitting here, looking at my Manjaro desktop and thinking – not for the first time – how about I make Manjo my first recommendation for the new users … how about that, eh?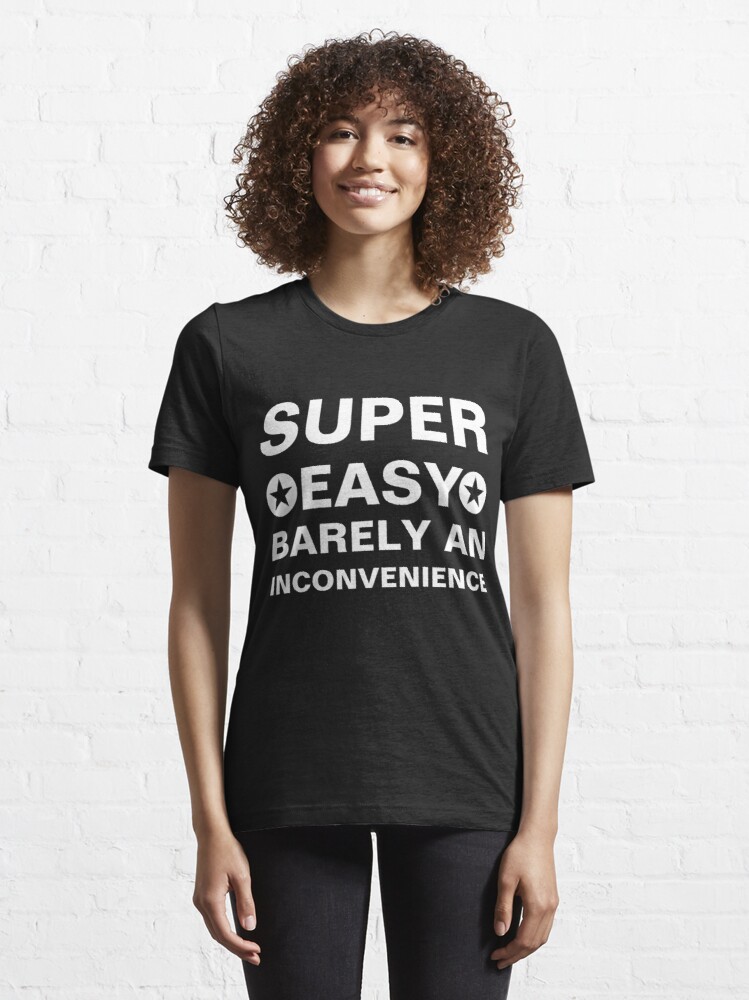 After you got the ISO on your USB stick, which is the greatest hurdle for many newbies, the rest is indeed super easy, barely an inconvenience. Installation process ain't any harder than that of Mint. And even the most stupid of us have managed to get Mint installed (ok, Orca more or less failed but she's got a good excuse) and you'll even find your super convenient Cinnamon desktop flavour ready for download.
Oh, the dreaded terminal? Don't you need to use that shit all the time in Arch-y distros?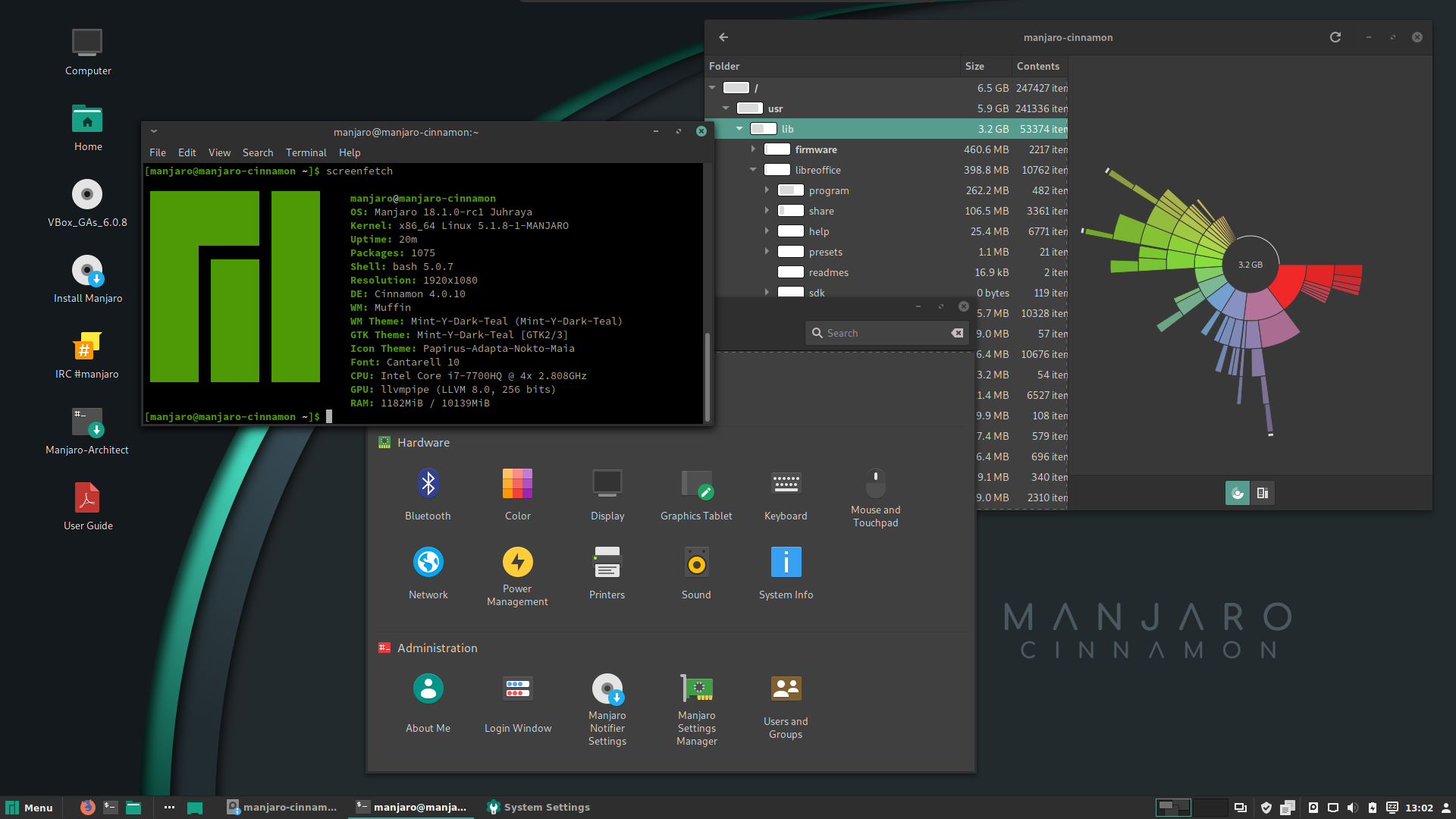 Yes! And also no. It's better, faster and more elegant … but you don't have to, as Manjaro comes with the nifty graphical applications installer Pamac. And honestly, how often are you installing new software on your system? In daily life you won't barely notice a difference between Mint and Manjaro. It's equipped rather completely right outta the box. Other than you never have to worry about running on outdated software and forced needed upgrades to new versions.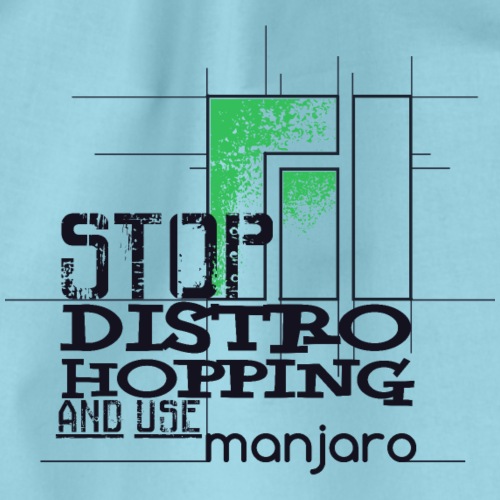 So I'm that short of saying forget all the other crud, forget even your nifty Minty goodness. In the end it's just Ubuntu in disguise. Install a Linux distro for adults and consider yourself as an accomplished, totally awesome person. What you all thinking about Manjaro as a beginners' distro? Good/bad idea? Shout at me in the comment section below here …