After being lovingly told how to untangle my computer and set up the Nvidia graphics by a very nice ArchLinux geek, in an operation that felt like hours, I'm finally a happy avie on ultra settings in Second Life!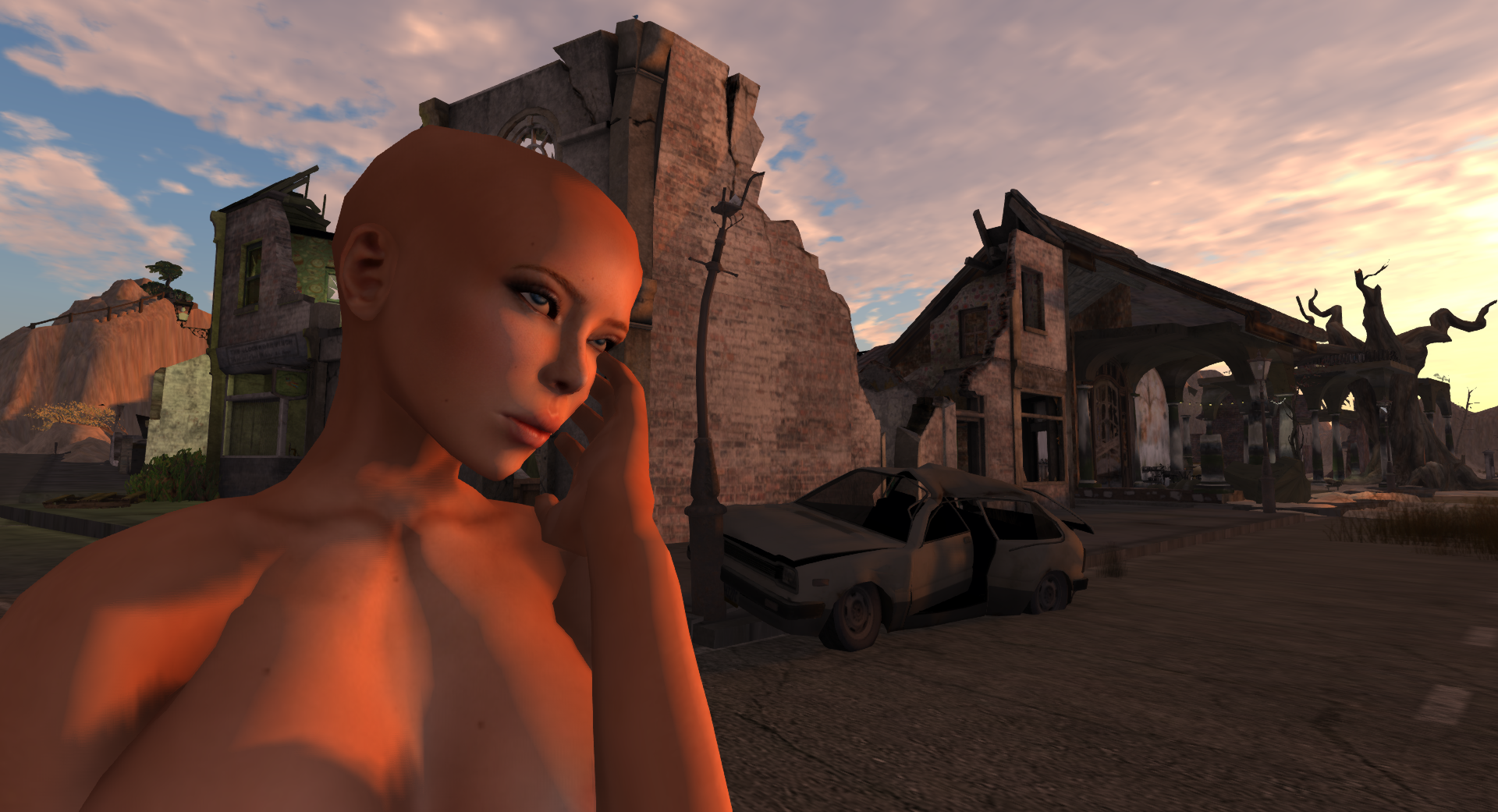 Pheeew, I can tell you, typing in 13,056 command lines in Linux terminal isn't easy if you're an erratic, super duper slow and sloppy typist like me. Not knowing what the hell you're typing there and how to operate the nano editor didn't make things any easier neither.
But in the end … just look at me. LOL That's the next problem. No idea how I got to wear a No Mod shape and where my clothes and my hairs are. And my piercings … and tattoos and makeup and and and. For now I look like the location I'm in, the post-apocalyptic playground of The Wastelands.
Finally I can fully enjoy my freshly upgraded computer. Due to the fantastic geeks of the EndeavourOS forum. Contrary to most other Linux fori you won't just get the stereotypical RTFM* answer when you have a problem but real help. There's a reason why the Endeavour forum is well-known for its friendly crew and members. That's for a huge part also the reason why I kept my test on Manjaro so short and couldn't wait to get back to my fave EOS! 🙂 This is my home! For one year already, as tomorrow is my anniversary on EndeavourOS.
*RTFM = Read The Funny Manual