You might wonder about my report title today, but you will understand it later. Weather conditions were good yesterday and we didnt have local showers, but at the last buoy CS a doomsday.
But first things first. Reni, Nicci, Lisa, Ella, Erin, Lucy, Kim, Amy with crew Ester, Moon and Rugger came for our reversed B22 course with wind from South West and 21knots.

We had already Ester in a shark costume sailing our races and yesterday Lucy surprised us as a little Caiman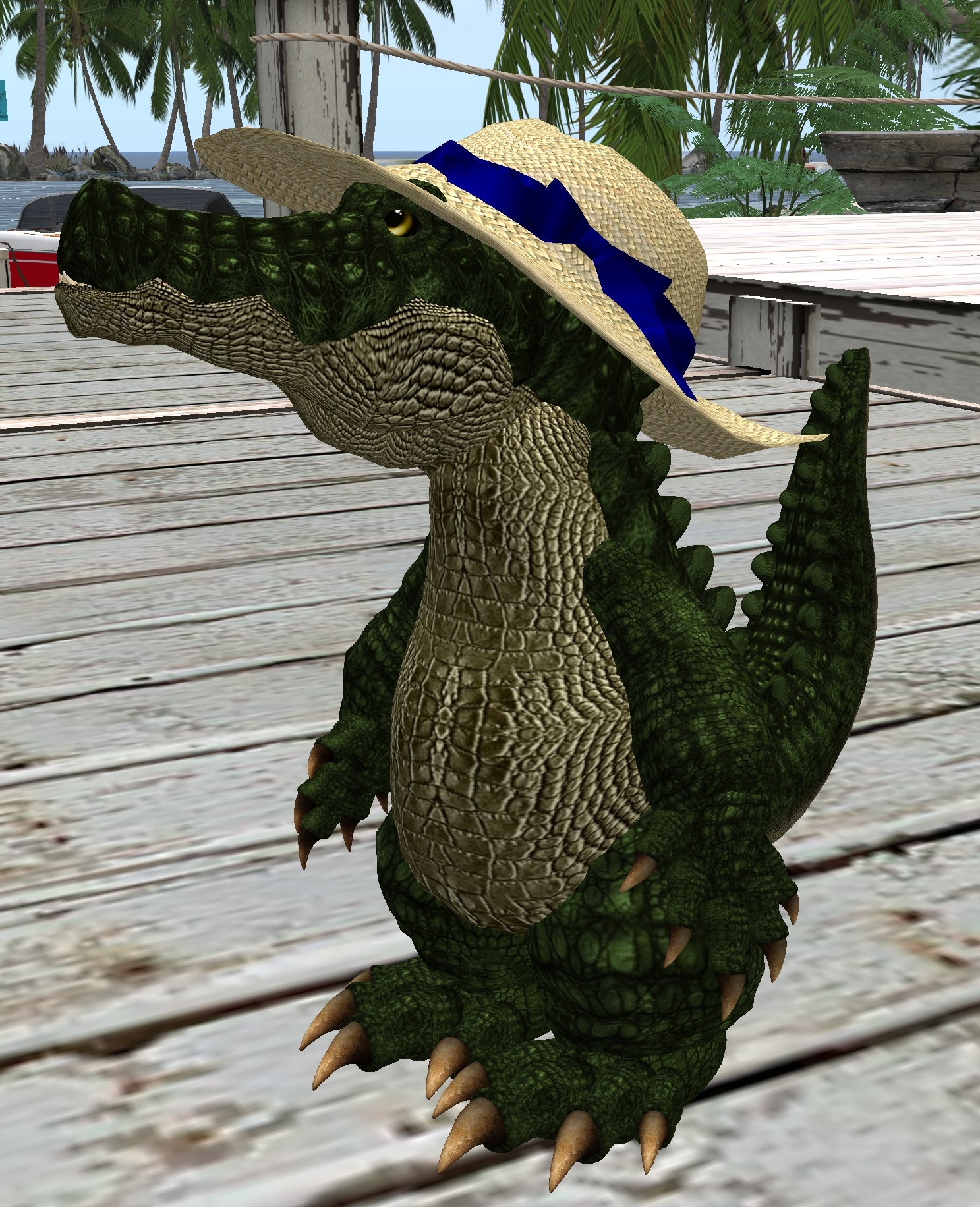 The start went very well. Reni had the best timing and all others followed one after another without any issues.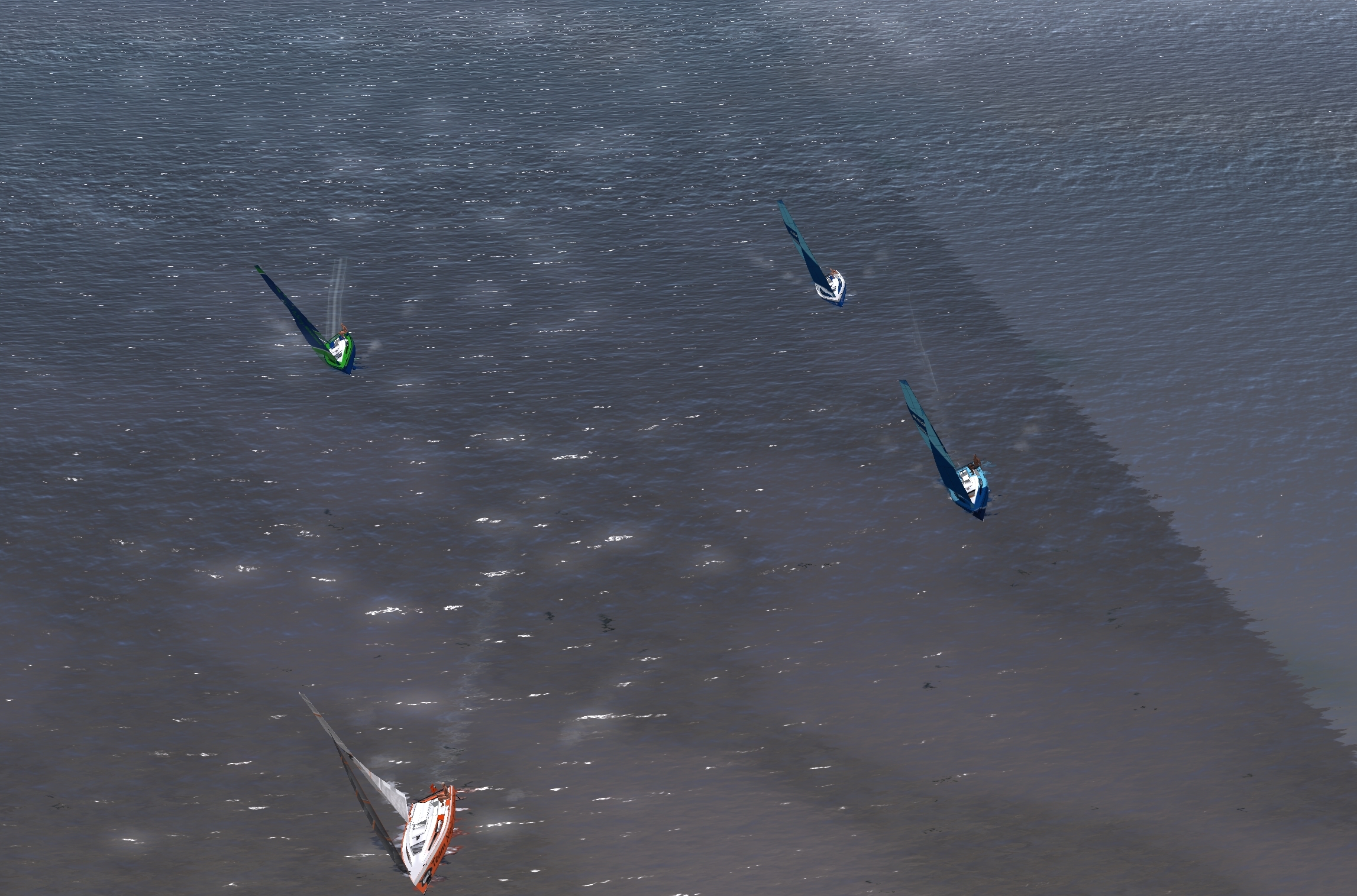 Reni looked quite safe in her lead, but Lisa started her chase after buoy CS and caught up very close with Rugger on the first fast downwind to buoy OE and the following long upwind to buoy IS.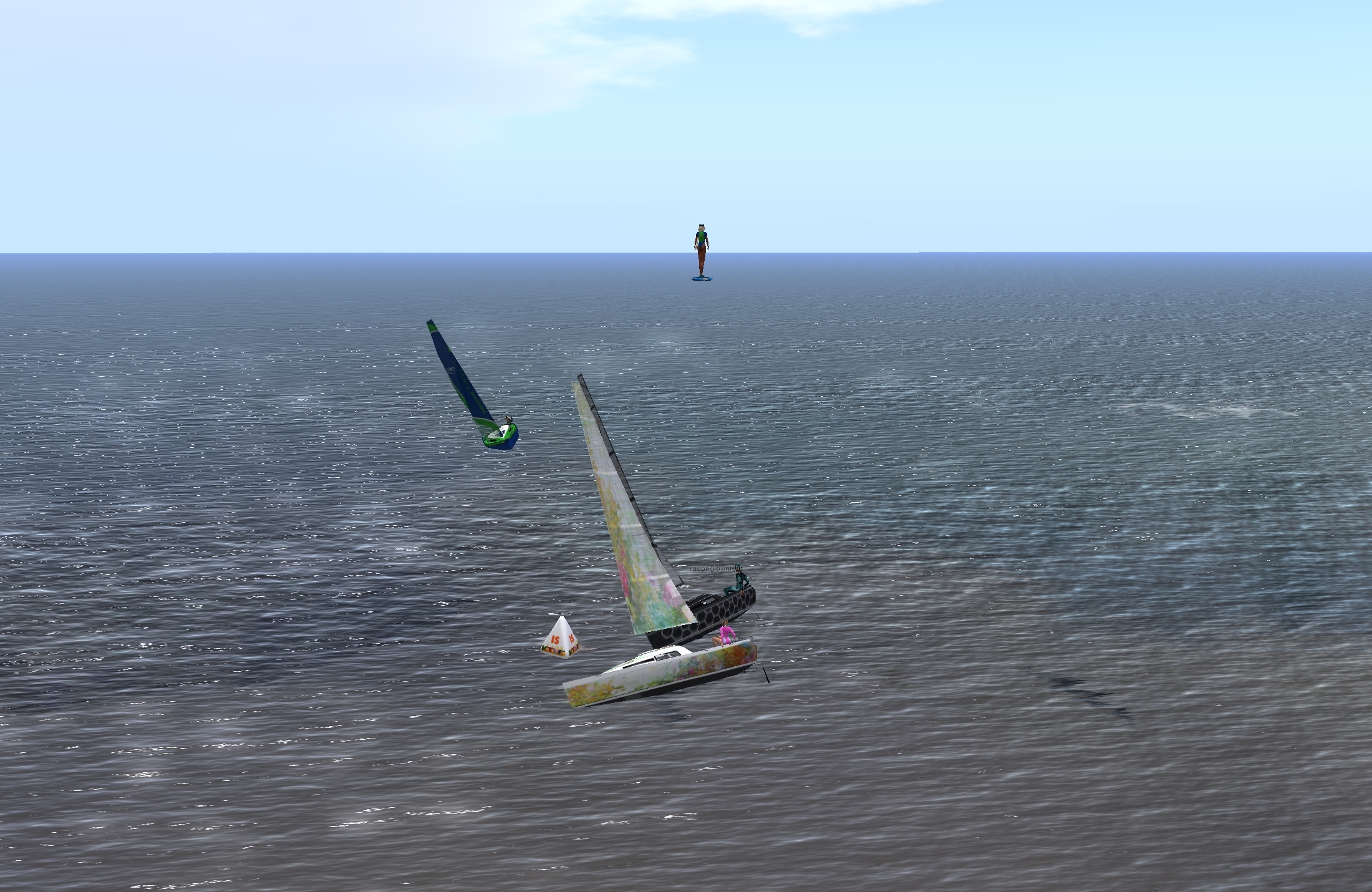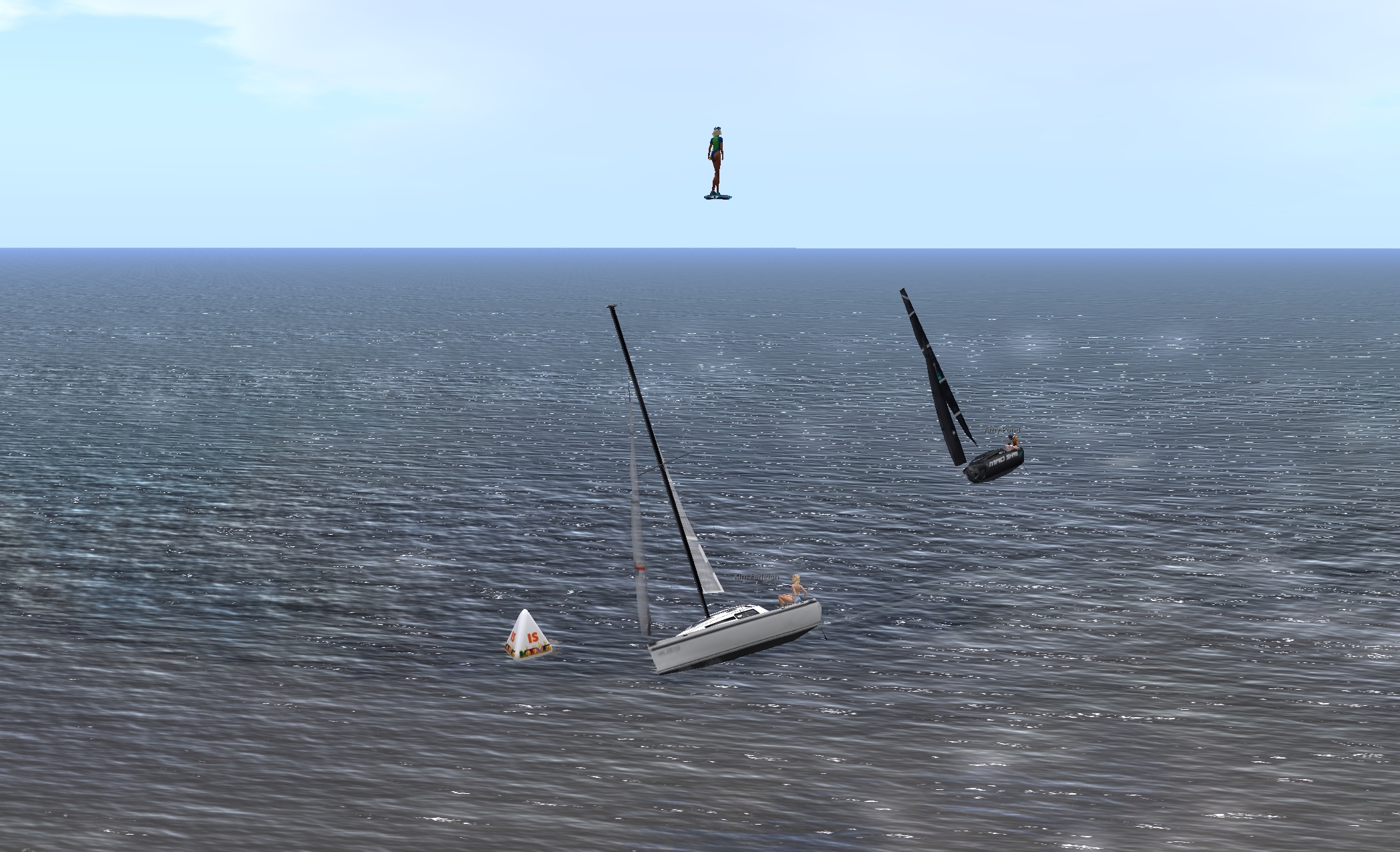 On the following downwind and upwind legs to buoy OW Lisa passed Rugger and caught up very close with Reni.
Moon hit at the tack around buoy IS Erin very light without overlapping and did a 360° without order, which let him fall back a little behind Erin, but he started immediately his chase after that.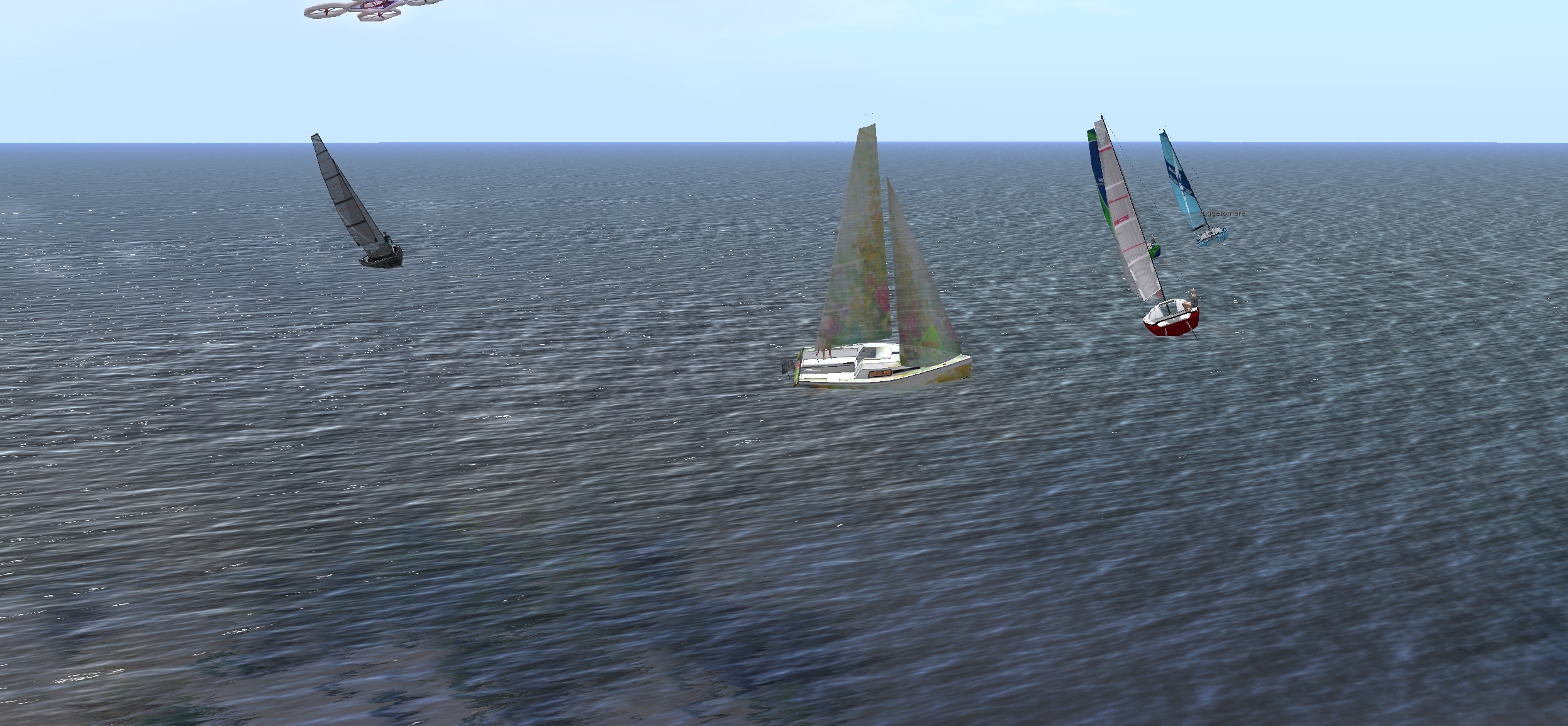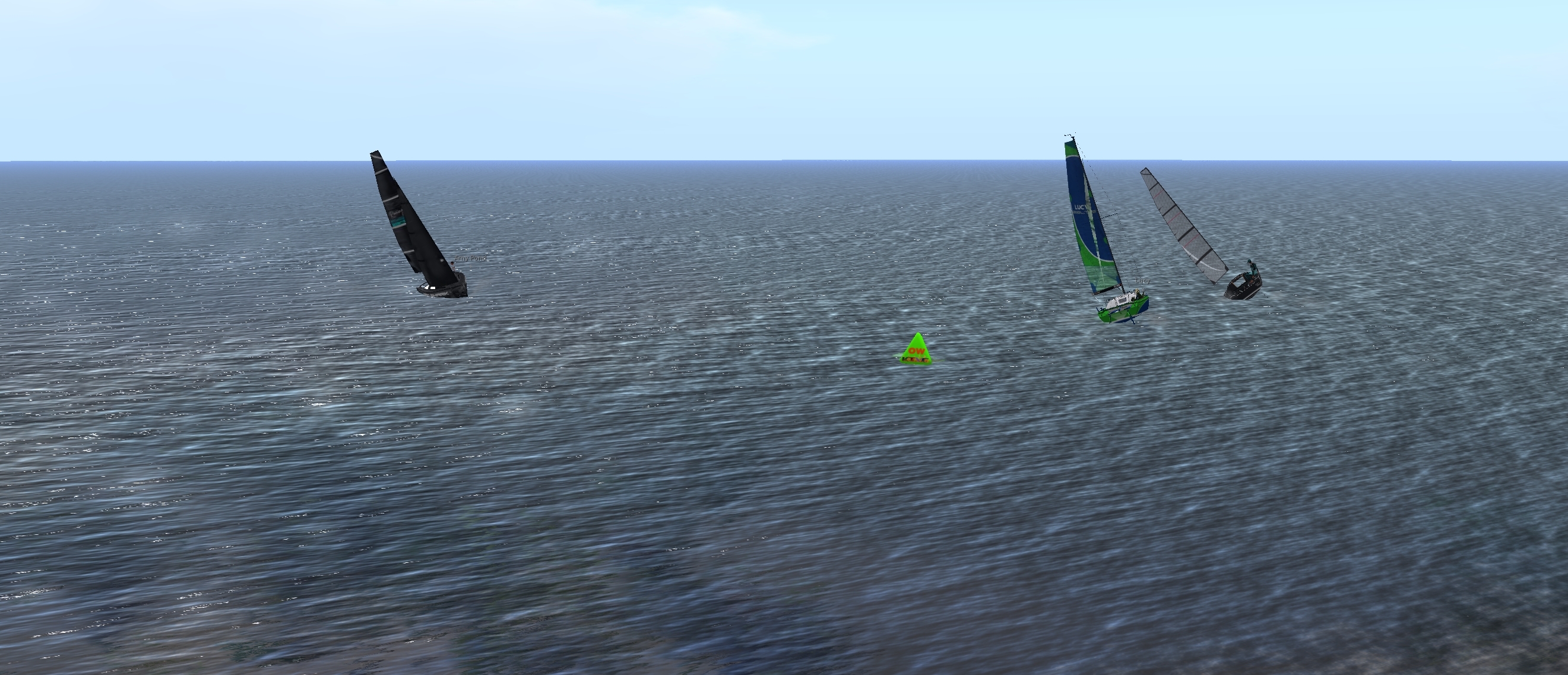 Lisa raised the pressure a lot on Reni on the next fast downwind part to buoy ON, but Reni could still resist and stayed close in the lead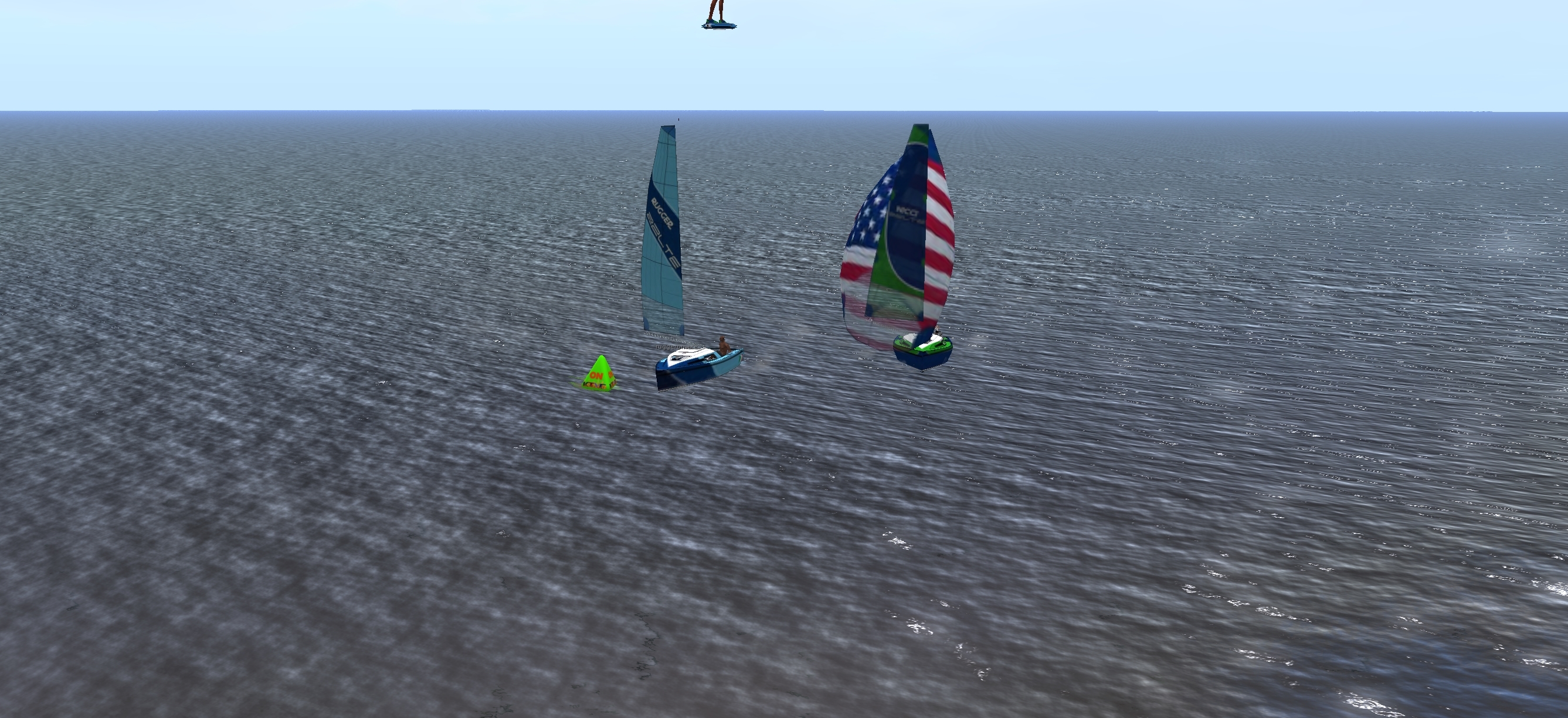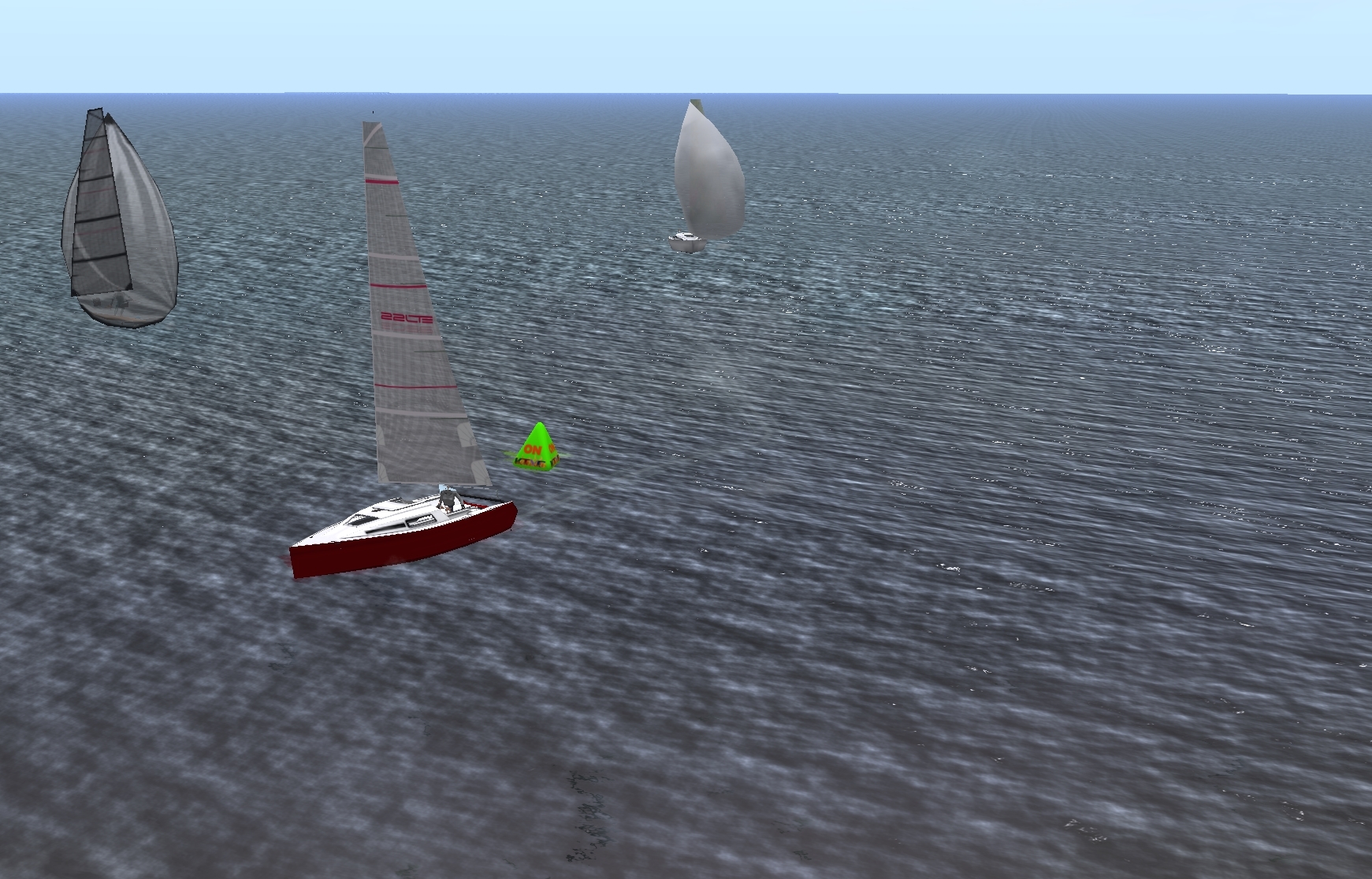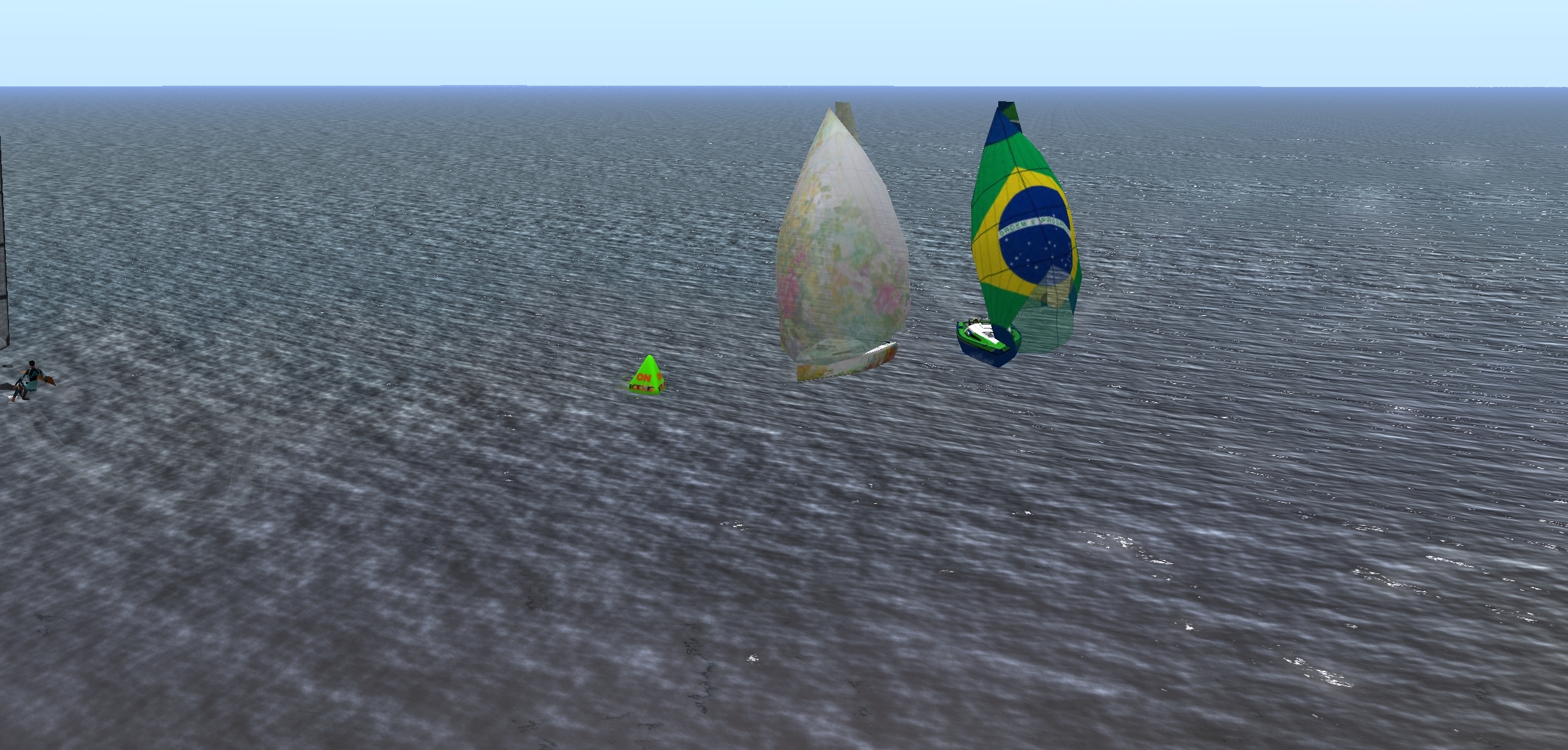 Lisa could pass Reni on the following upwind leg to buoy CN and kept her lead on the downwind leg to buoy OE.


Moon could pass Ella and Lucy could pass Erin on the upwind leg to buoy CN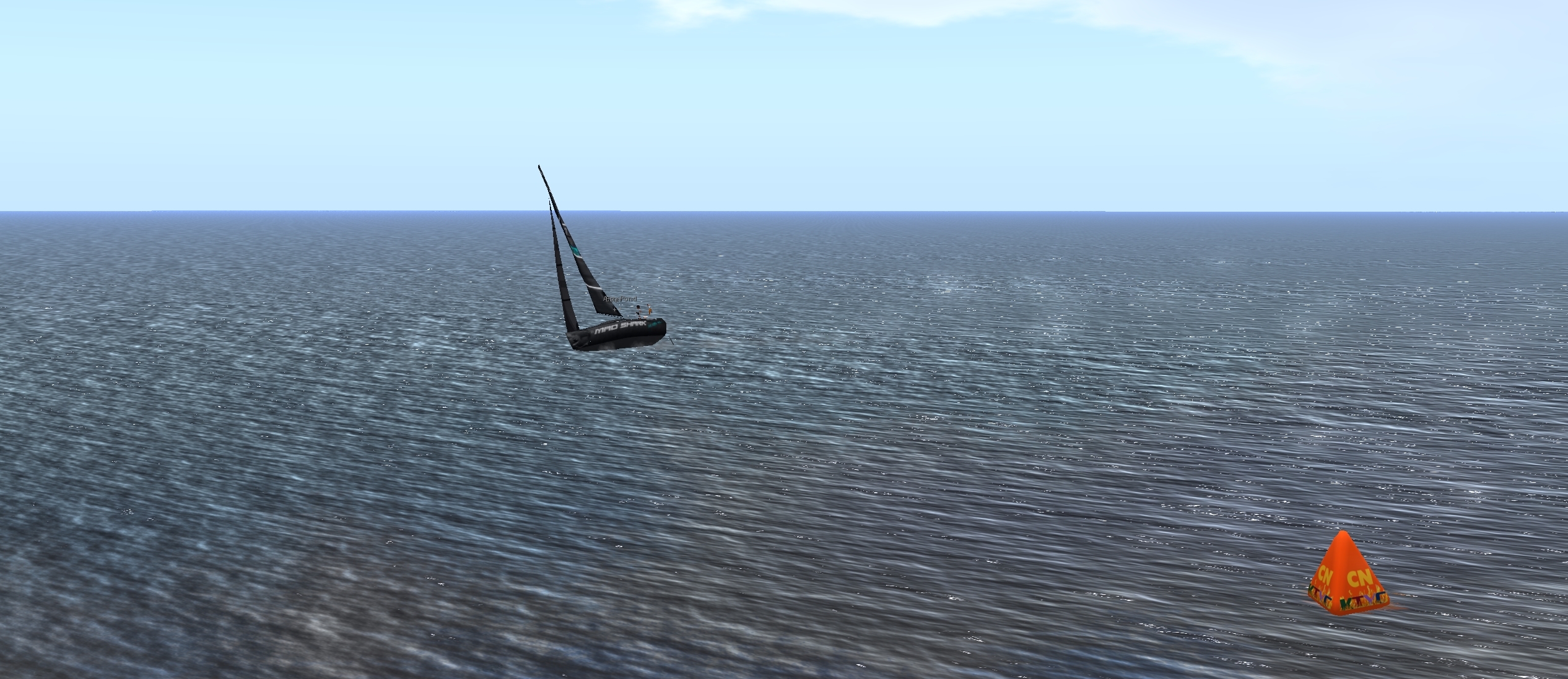 On the upwind leg after buoy OE Reni stroke back and tacked a little earlier to buoy CS than Lisa. I had my cam ready for their little duel on video
This was what i called the doomsday – the end of the race, because the sim Collhaytah with buoy CS was restarted by LL just in the moment Reni and Lisa had entered and all others followed to ran into the hole.
GAME OVER
If the rolling restart routine would have waited only 3 more minutes all would have been good, but unfortunately the whole fleet crashed there after some awesome racing. And it seemed that all would have finished without this as well. WHAT A SHAME.
Normally a rolling restart for Main Channel takes 8 hours and it is done before the race start. But yesterday i lasted more than 12 hours. That would have been not really a problem if the normal restarting routine would have been used like in the past, which means our race area would have been restarted 2-3 hours before our race. But well it was April 13th yesterday…
This was one of the really exciting races with many close duels and it seemed that all would have finished, but the April 13th hit us…. what a shame.
We will repeat this race next week again with the same wind from South West and hope we can repeat the fun, but this time to the very end.
Stay all safe and healthy and hope to see you back next week.
hugs and kisses
Bianca