Good night peepelz
6:28 a.m. and I send my frenly greetings from a freshly set-up EndeavourOS Linux system on my good-as-new upgraded MiniMax computer. Yes, after only 2 days of halfways ok-ish service (sans Nvidia driver) after last night's update it's turned again into a cesspool of unpleasantness, and I had to re-install the whole system. 😮 By now I'm so sick and tired of all that shite.
Plan of action: Bring MiniMax in to repair lady, let her deal with all the crap. If nothing helps – return the Gigabyte board and get a good one from Asus. ;(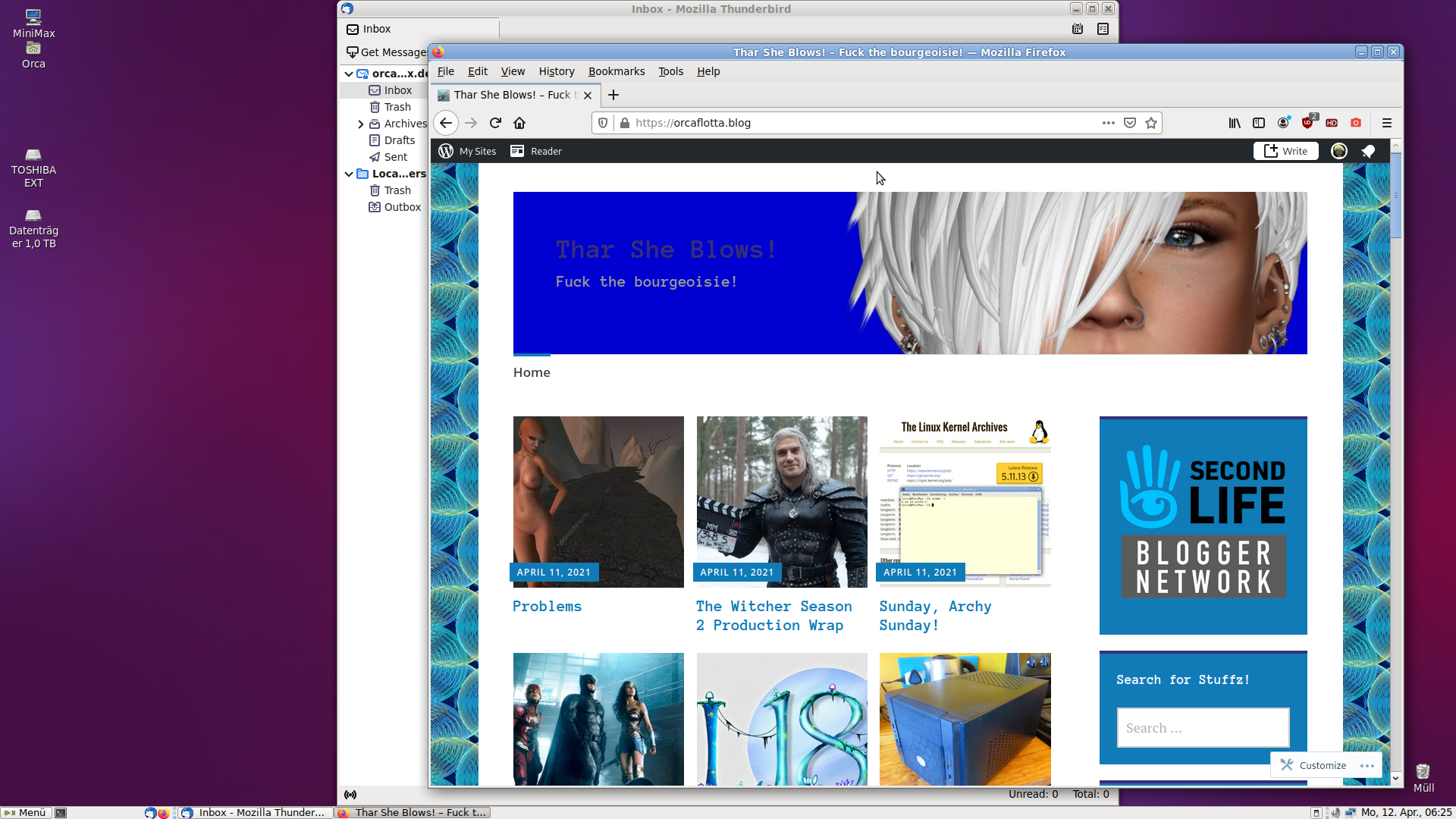 Ok, one more hour of naptime, and then off to the gym and computer repair lady.
Laterz
xoxo