Morning weirdos, howzit going?
I hope you're all doing well and are in good spirits and full of good hope and positive vibrations …
I gotta say that personally I'm in kinda hole. Dunno why exactly, all is going well but … ugh you know. Is that called Corona fatigue or do other dark influences playing with me? Anyway, gotta lift my ass out of the misery today and finally deal with the Gigabyte workshop. After I paid a million woolongs for the system upgrade am I expecting too much from the motherboard to work for more than 1.5 weeks before falling apart? I'm gonna inquire about that and they will tell me it's my Linux to blame and I will tell them their board's firmware and UEFI/BIOS were also written in Linux and that hundreds of thousands Linux users are happily working on AMD chips and AM4 mobos and if Gigabyte isn't capable of producing robust hardware they must take the shit out of my case and refund me. Meanwhile everybody's telling me that ASUS is sooo much betterer anyway. Hmm.
But first, as I said, I must get my ass up and drive the long way – at least 15 minutes – to the workshop and and and … Why do drive there? I have enough problems understanding SA English when talking to them in person, on the phone a meaningful convo is out of the question, nay impossible. 😦
Talking about Corona fatigue …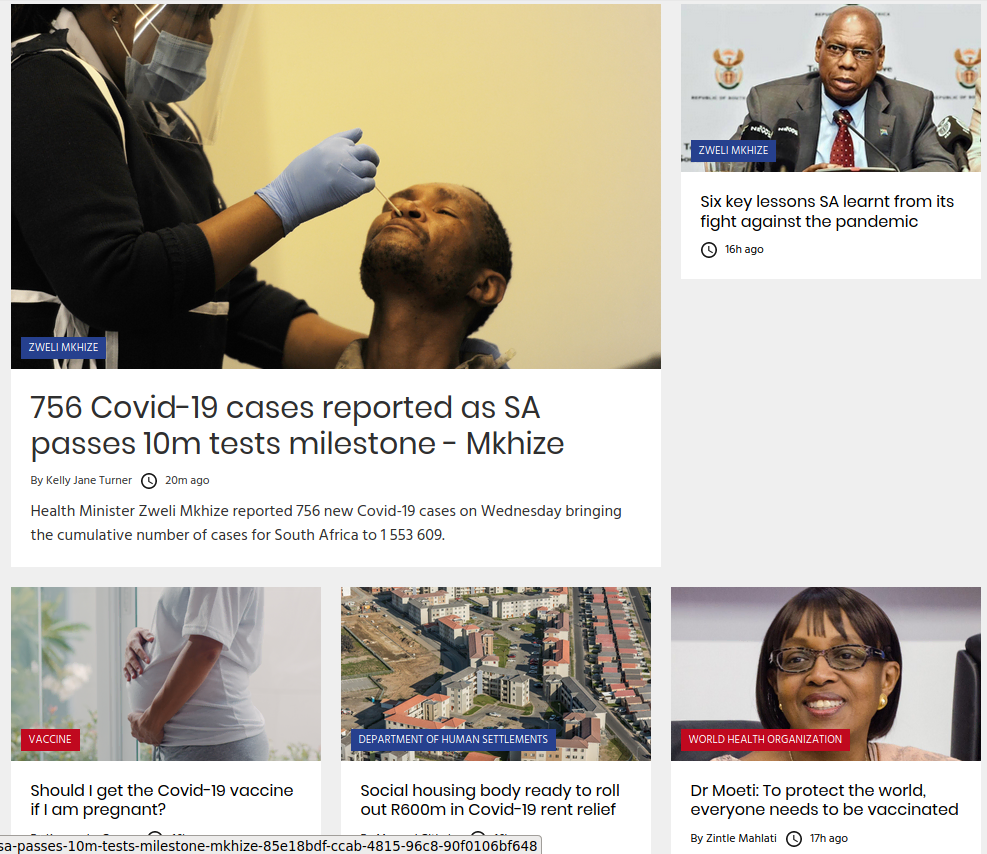 Should the bitch get vaccinated if pregnant? Who tf cares? She was stupid enough to fall preggers in times of a global pandemic … and now she worries? About such insignificant shit? Why doesn't she worry about the future of her unborn child, born into a world of dwindling resources, rising unemployment, scarcity of fresh water, climate change, an amok USA on the brink to take us all down with them … and she asks if she should get the Covid-19 medicine. Tssk tssk, some people's kids.
We'll soon be 8 billion assholes on this marble. Honestly, a few hundred thousands of deaded children don't even count in the greater scheme of things. If anything they'll mean a relief/relieve (pls some natural Englisher enlighten me about the proper use of the word) for humanity.
And Dr. Moeti, what planet are you from? Uh, oh yes, the fantasy world where everything works according to the WHO's clever plans. Believe me, dear doctor, many more people would have been vaccinated already if our enlightened leaders wouldn't have made such a shambles of the simple process of ordering and distributing vaccine in adequate quantities. But no, they had to spend all their energy on political games, shouting at China for causing the virus, and Russia for rushing an untested vaccine onto the market. Now that they fucked up the Astrazeneca delivery for Europe and Astrazeneca being shit anyway, the first local politicians in Germany are trying to secure delivery of the evil Russian Sputnik vaccine. 🙂
Can you say hypocrite?
Guys, guys, guys! Let's be part of the little blue box in 2021, so we don't become part of the big yellow box! Ok?
See all ya world safers later
xoxo