Lisa, Reni, Lucy, Ella, Nicci, Adeli, Amy, Moon and Rugger came for our reversed course with wind from South East and 21knots. The weather conditions in these times are difficult to describe. It seemed to be mostly sunny with some local rainshowers. Adeli for example got turned a lot of times in the middle of sims or after crossings and in the end she crashed, but found her boat again and finished. Amy seemed to had a resit during the race and Rugger crashed in the end.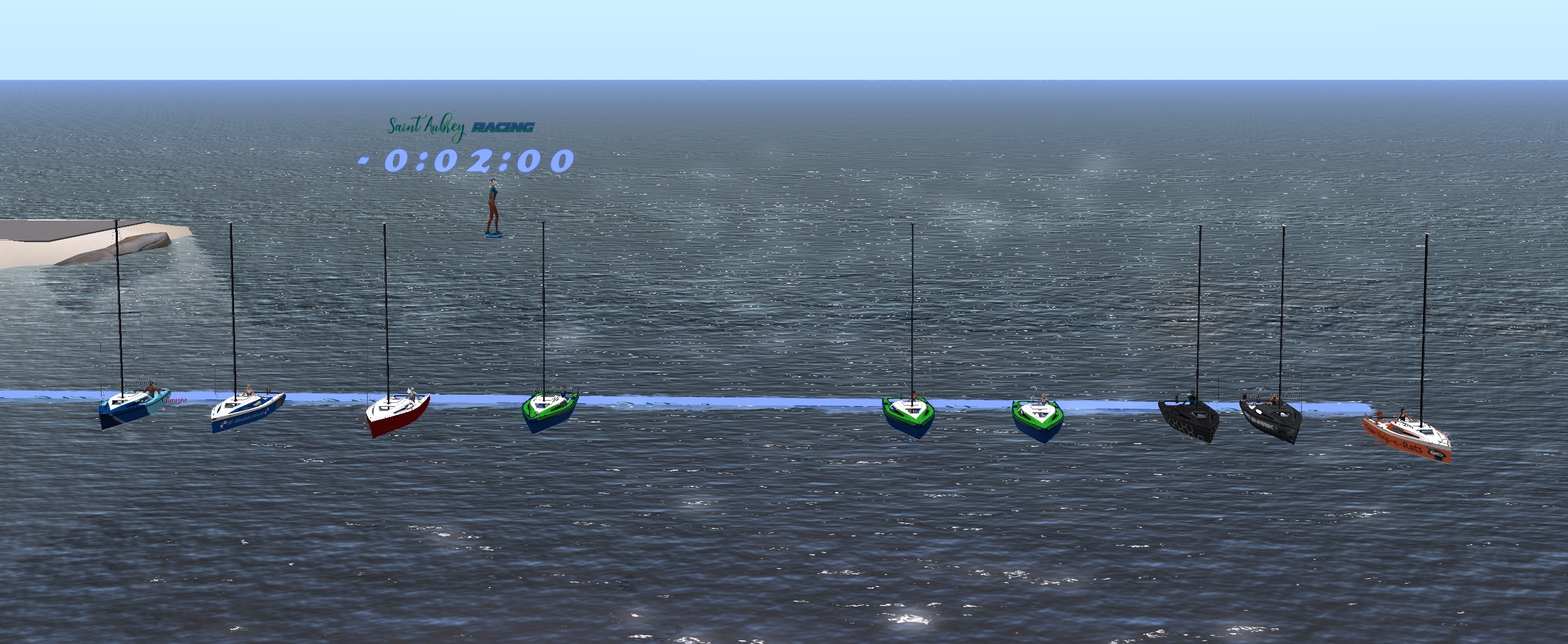 Reni, Adeli, Rugger, Nicci and Lisa had the best starts and Ella, Moon, Lucy and Amy followed only a little later.
On the first downwind leg the first two couples found each others for exciting and long duels.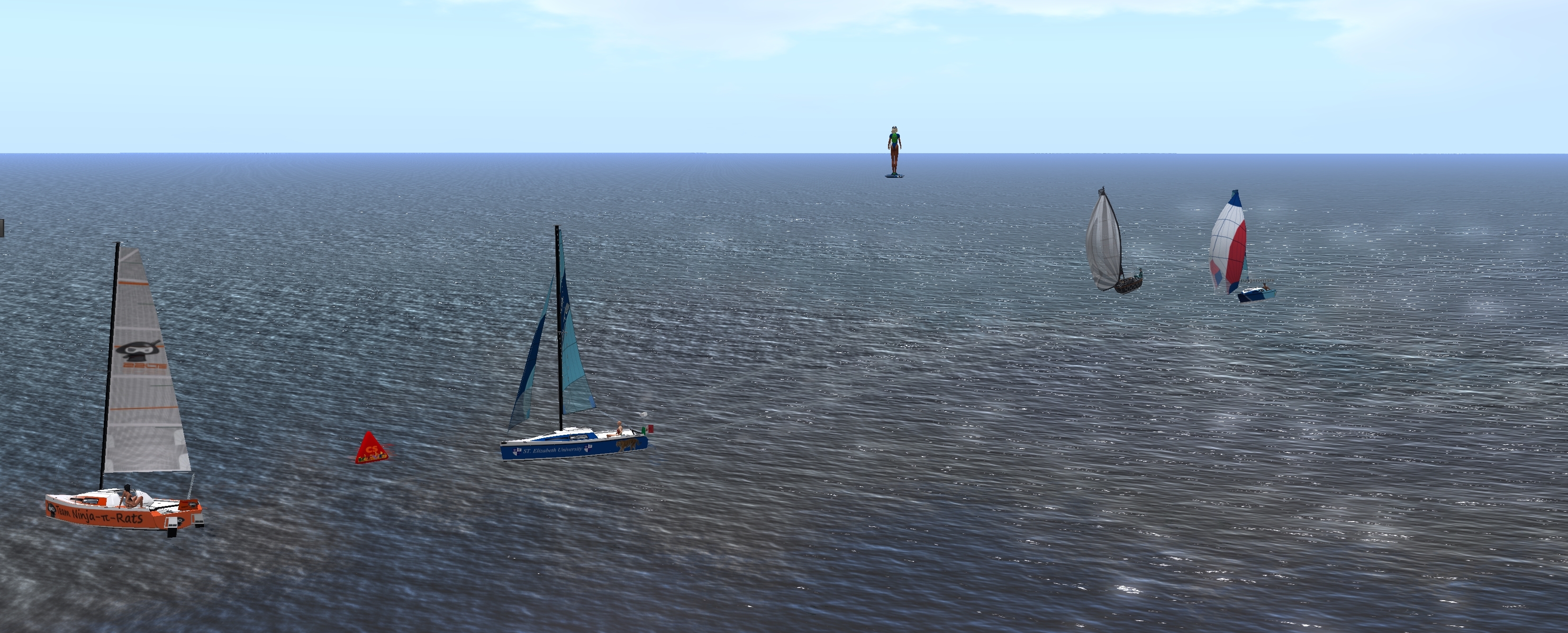 Gyazo sent me some internal error messages and i couldnt take pics or vids until buoy OW. On this long and fast downwind part Lisa windshadowed Reni and passed her, Lucy could pass Ella, Amy and Nicci. Amy fell back to the end of the fleet after her resit.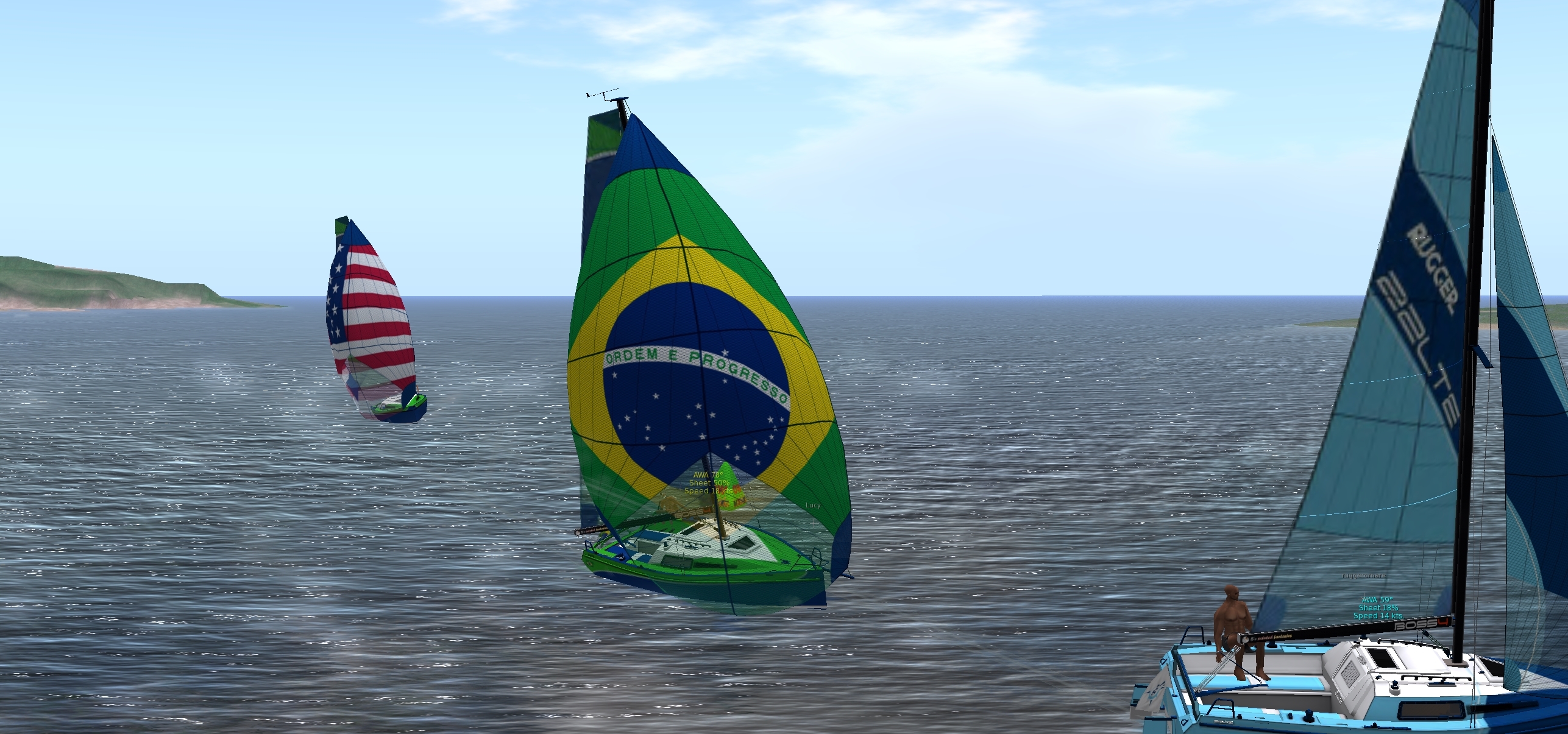 Lisa could manage to sail a bit away from Reni on the following long upwind. Adeli managed to stay in front of Moon.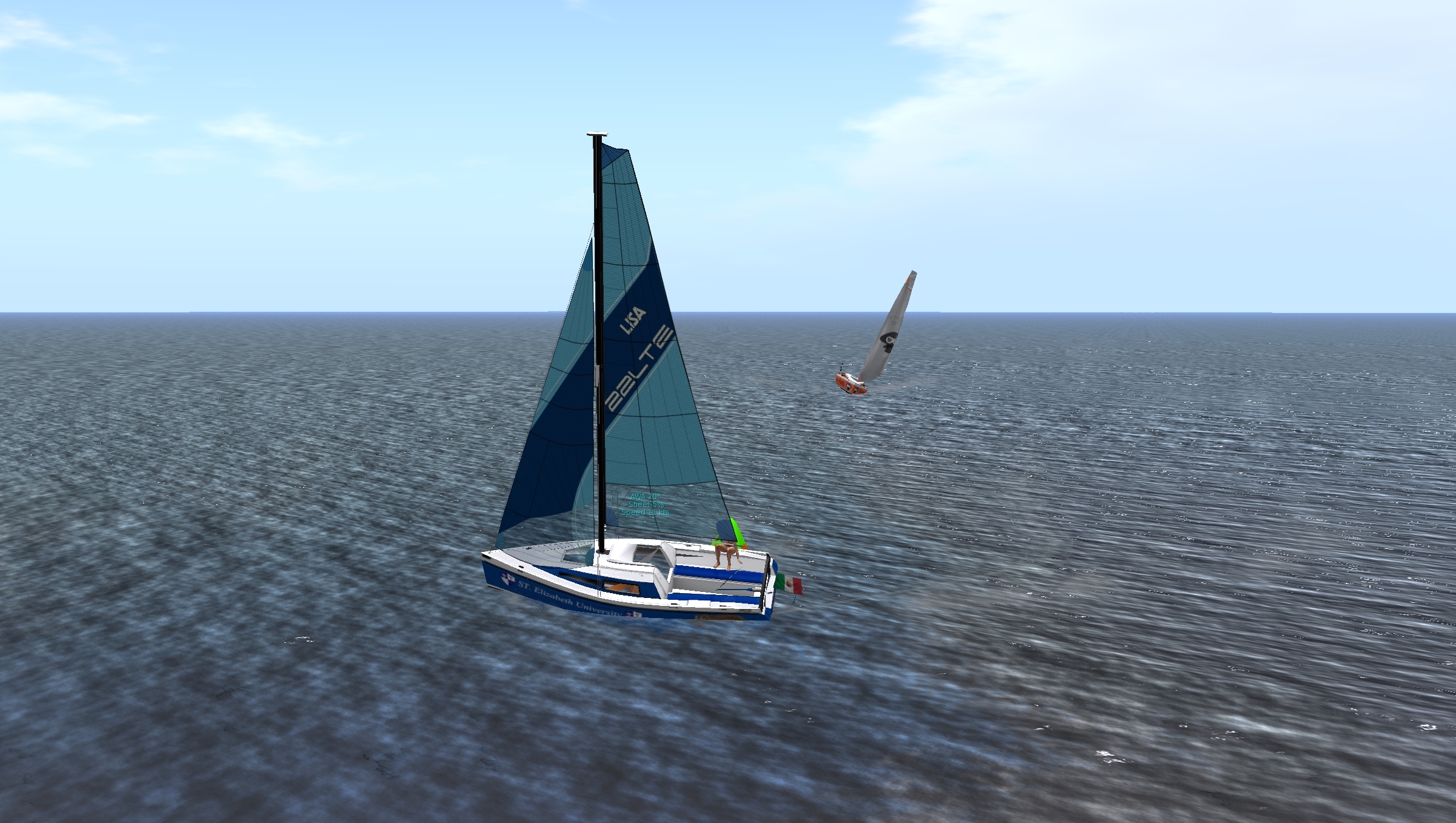 Lucy passed Rugger on the upwind leg as well.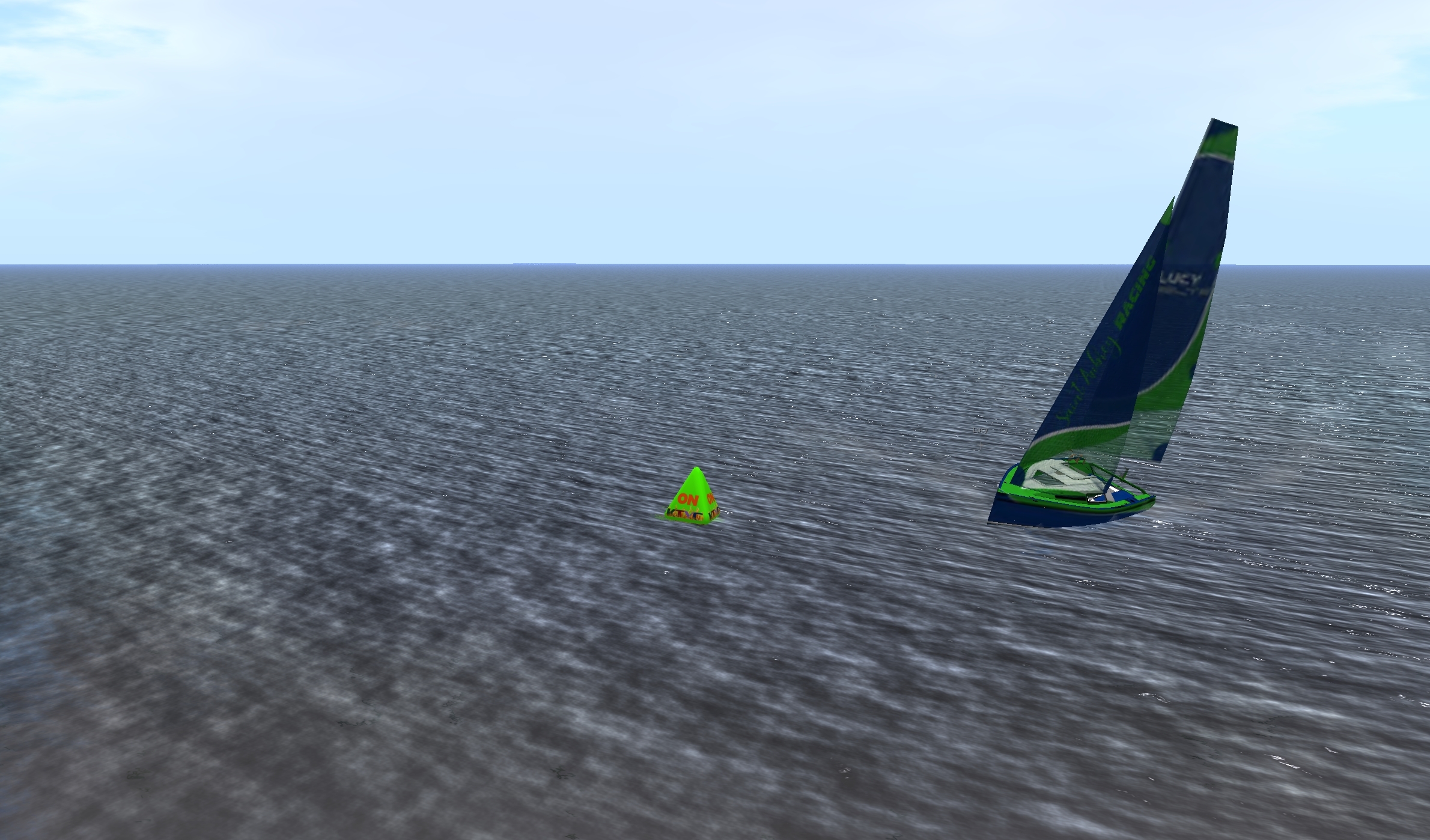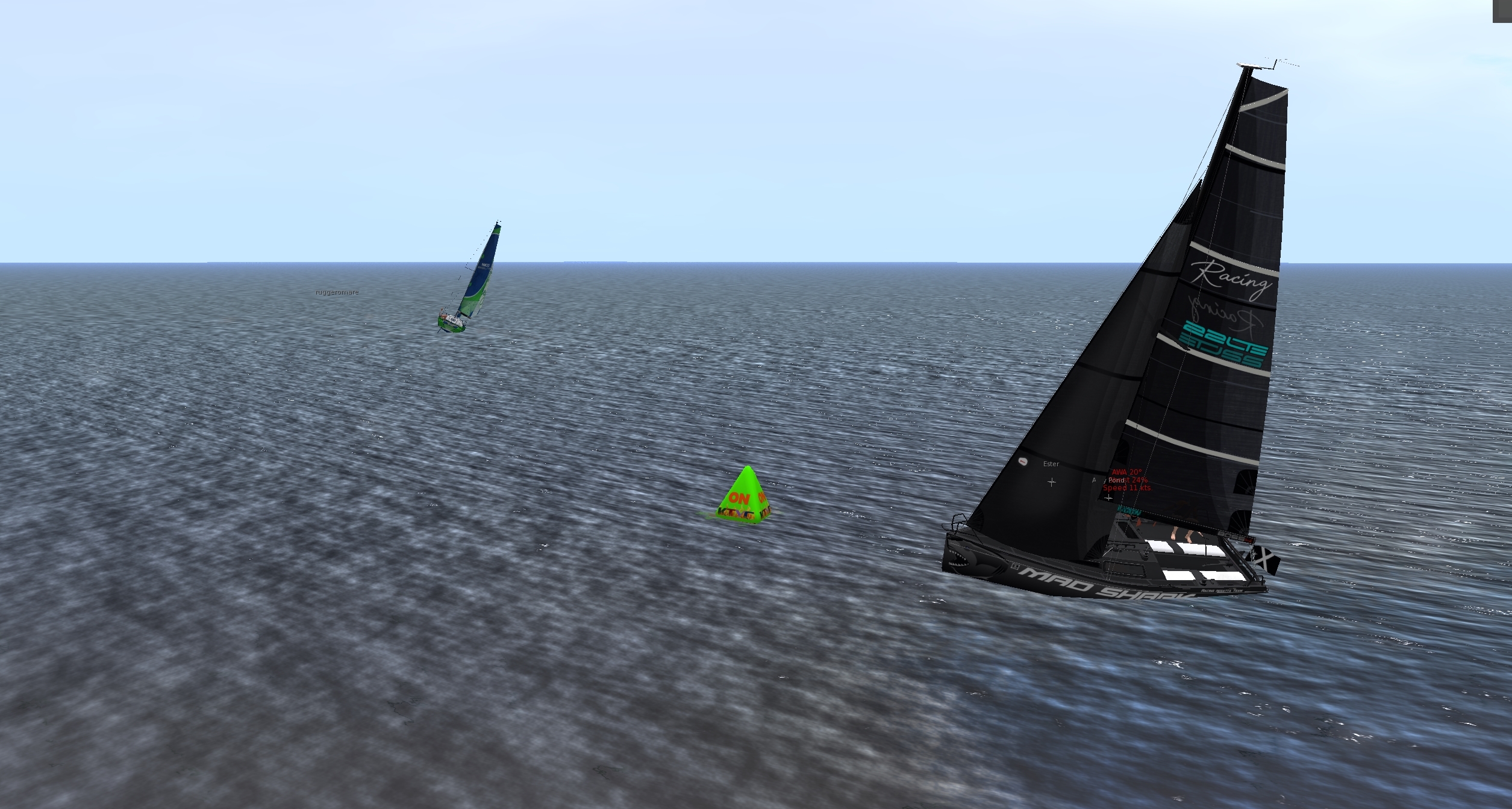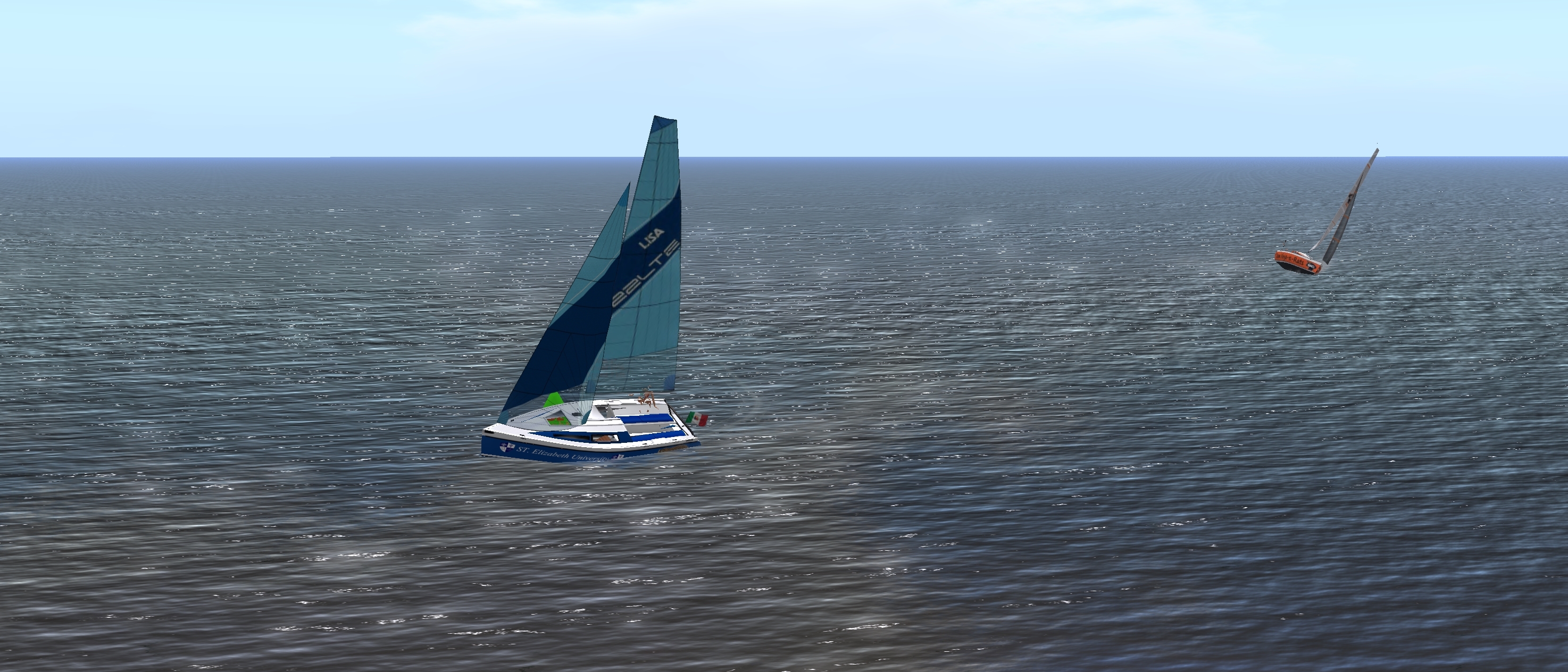 Ella could pass Rugger on the upwind leg to buoy OE again and Nicci tried hard to catch up with the two.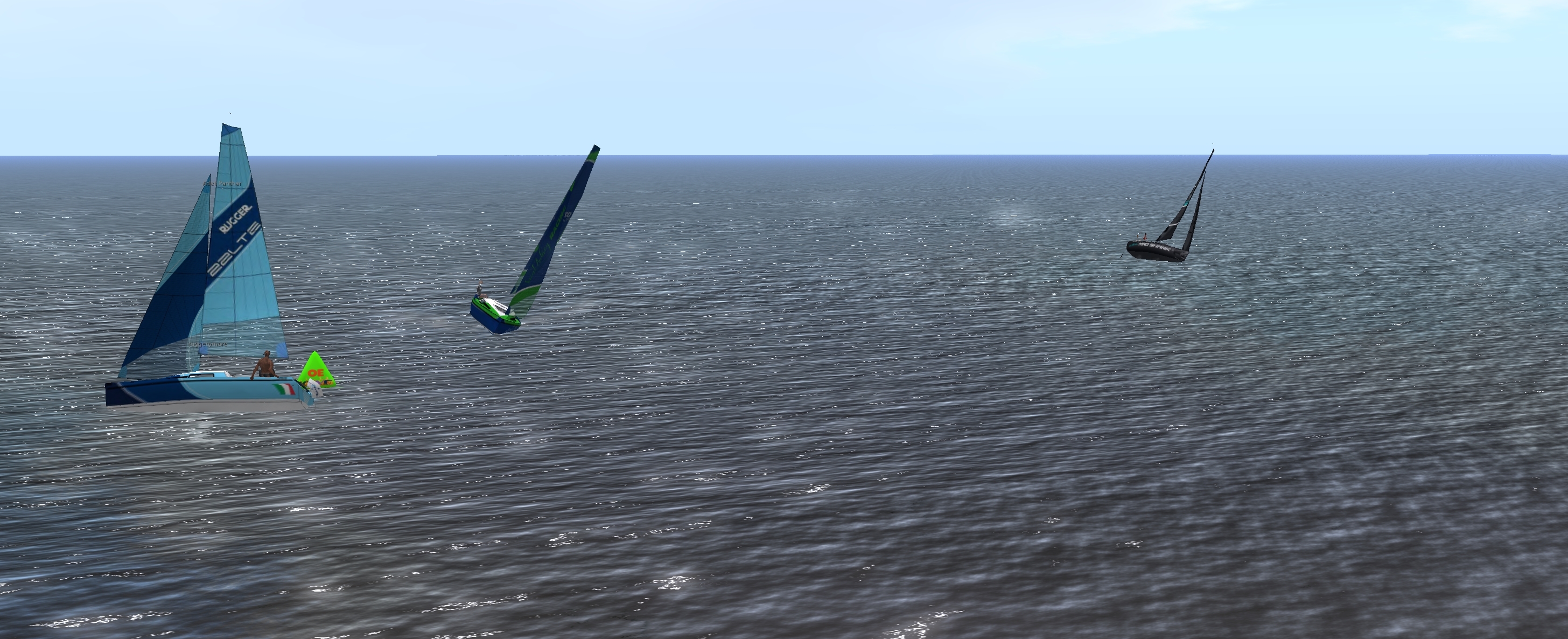 The last two legs decided some of the most exciting duels of this race. Adeli and Rugger crashed and so Moon and Ella lost their battle partners. Only Adeli came back, found her boat again and finished.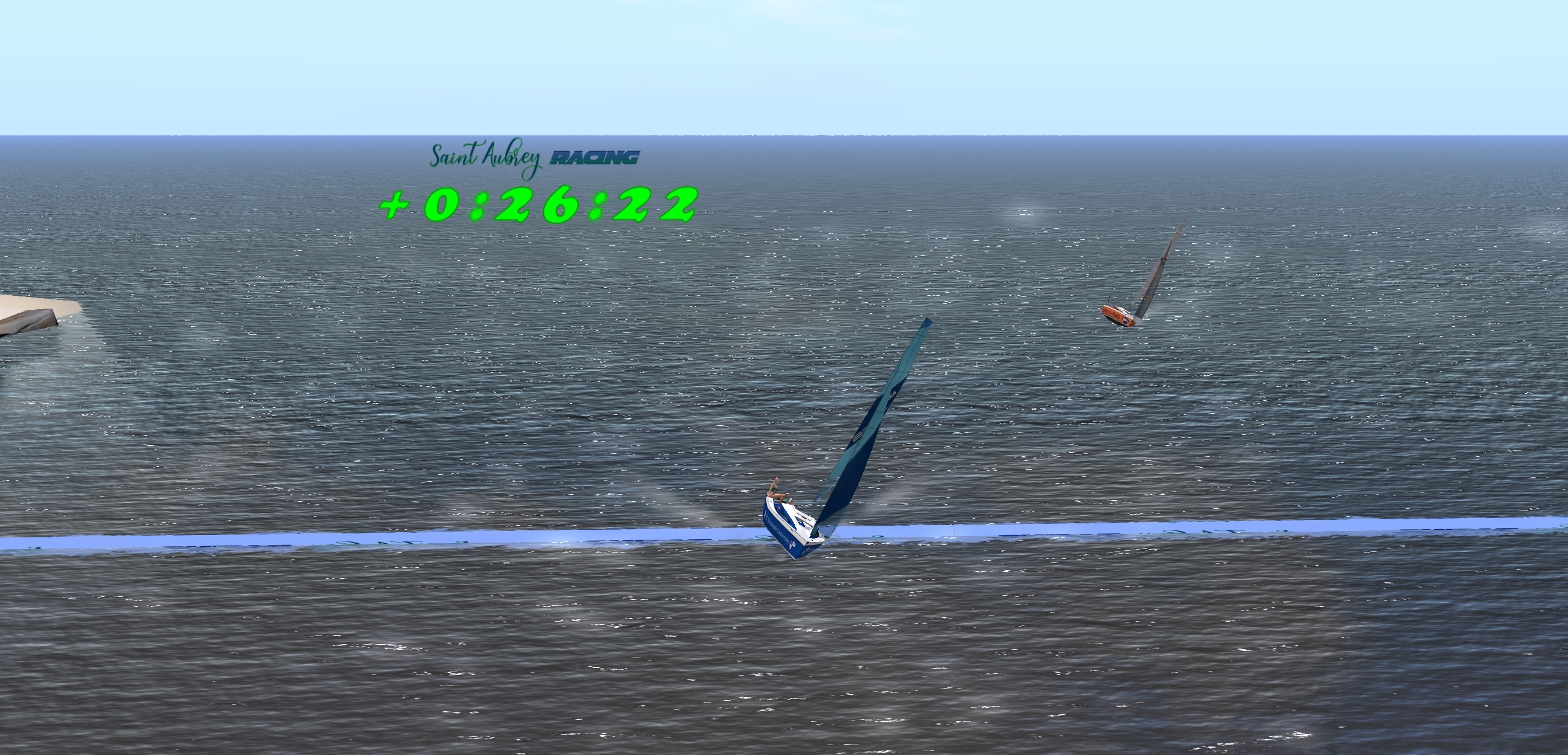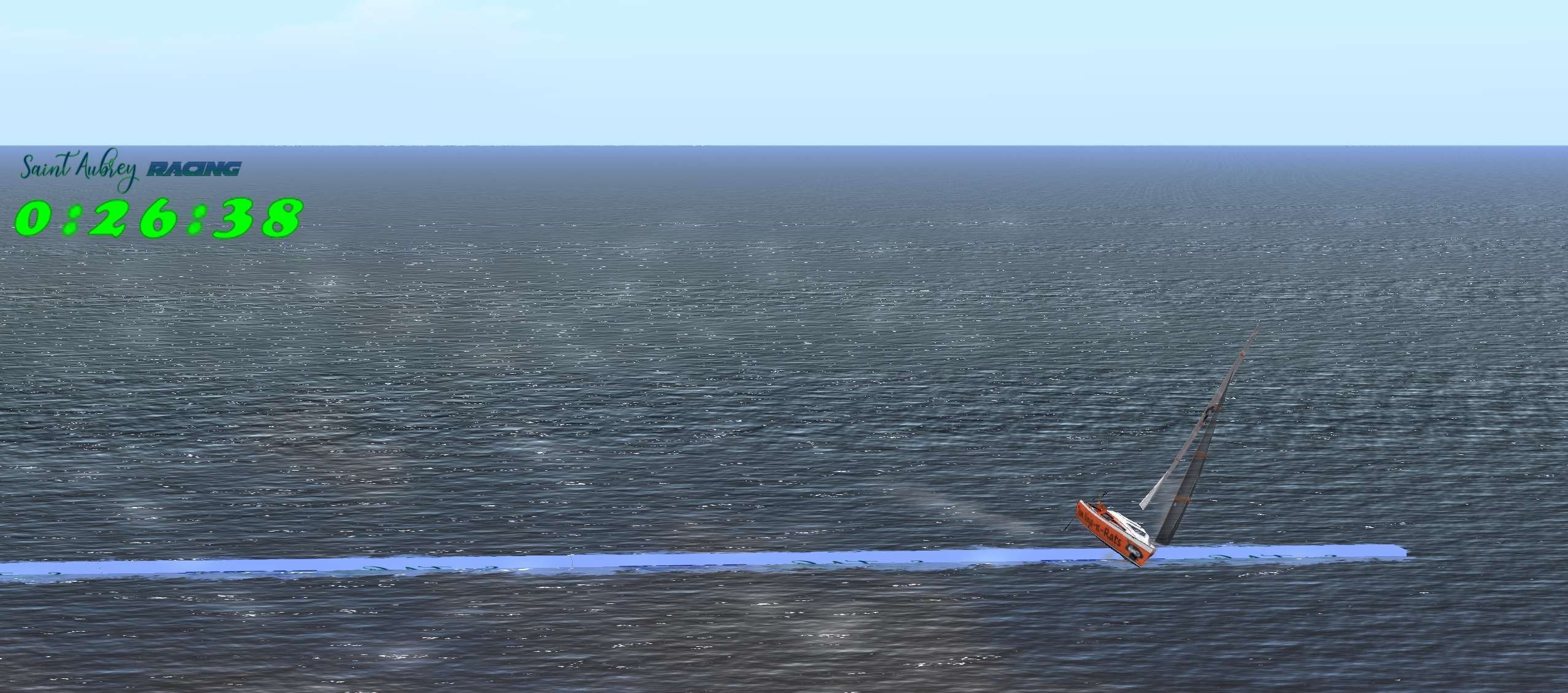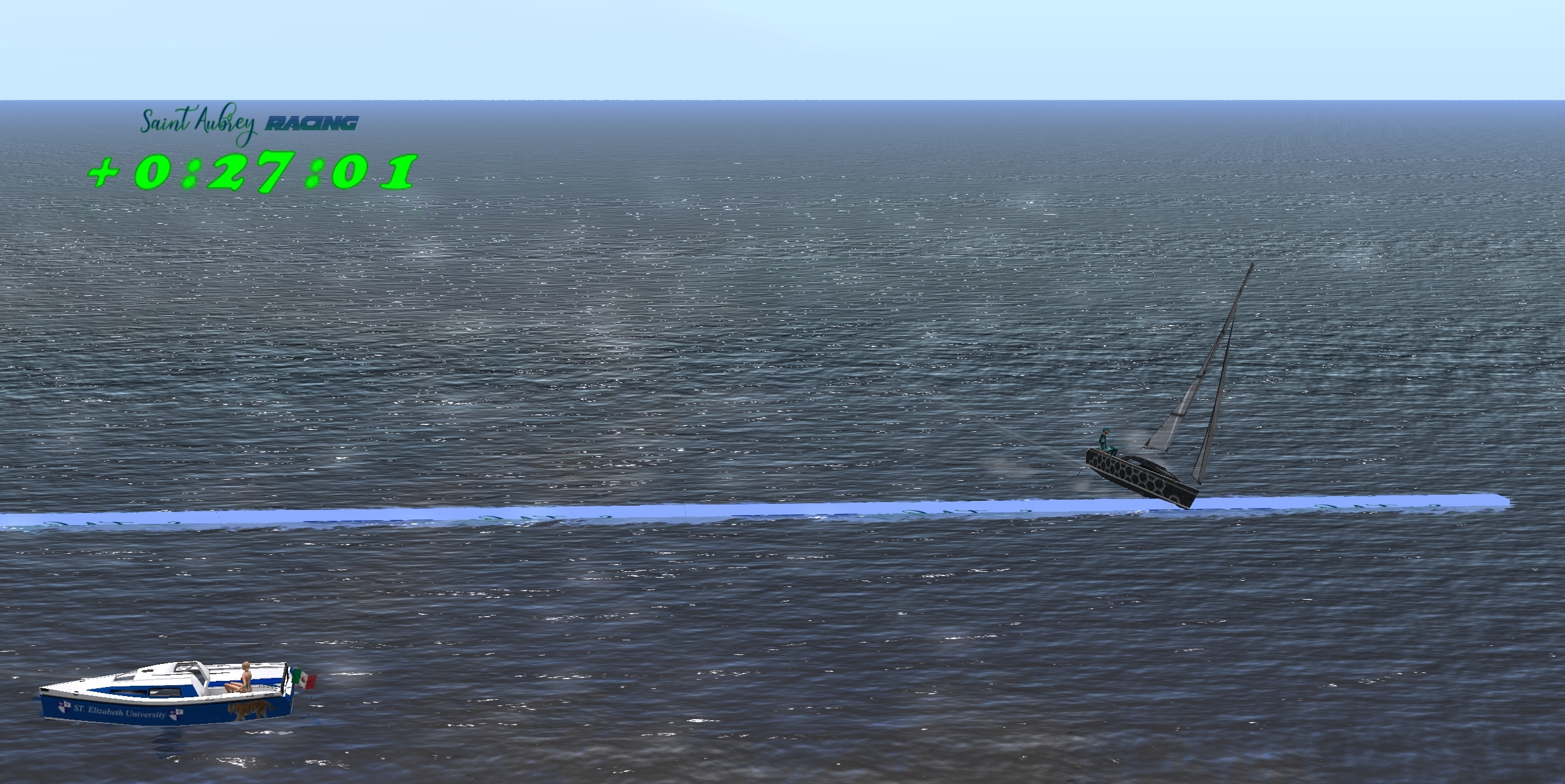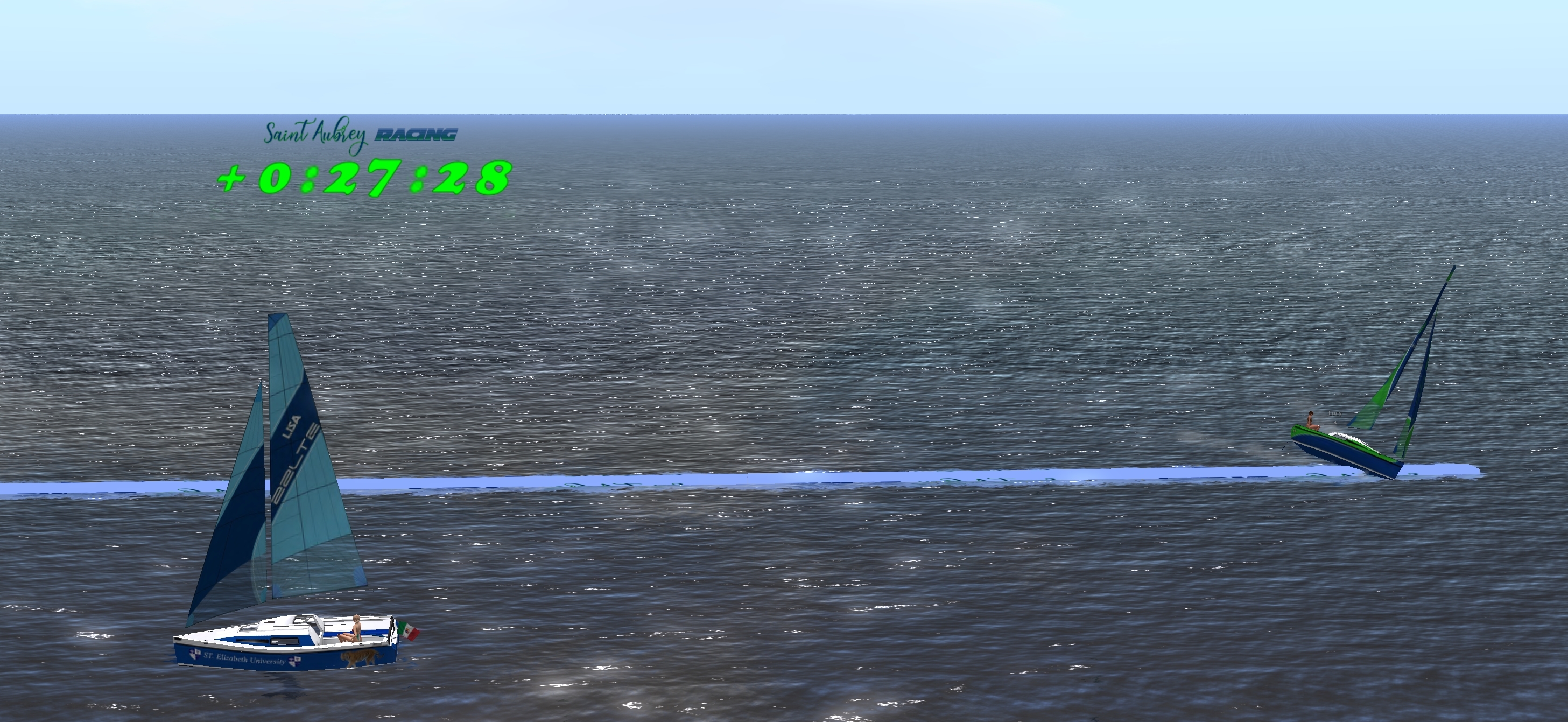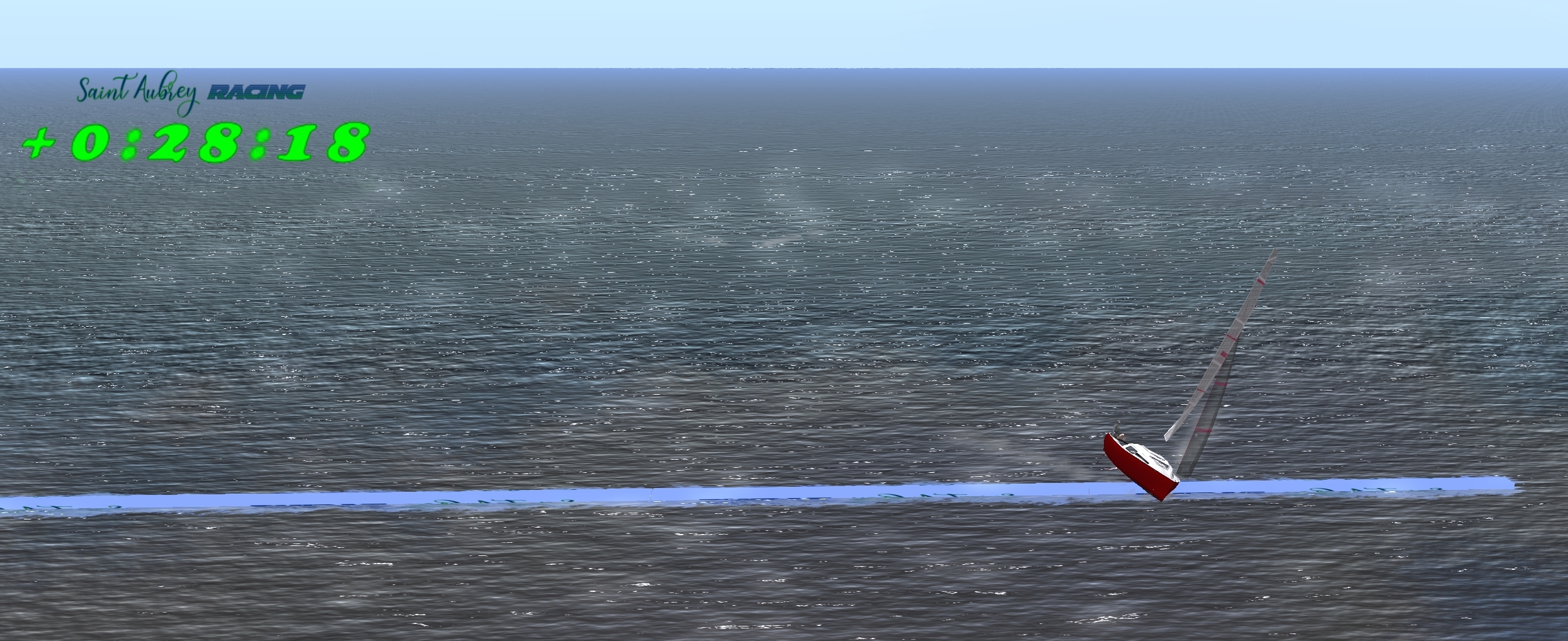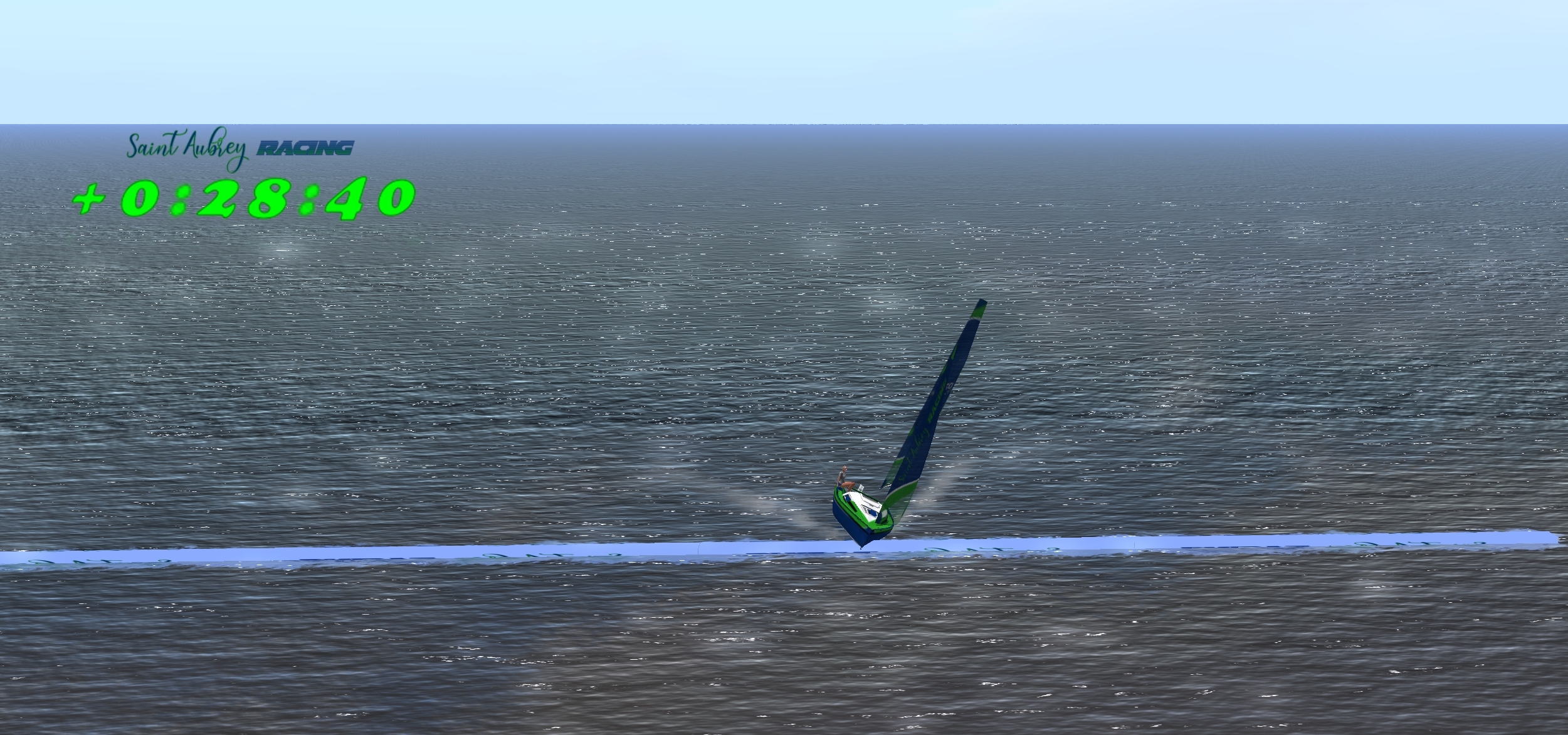 Congrats to Lisa for her win and it was a shame that SL conditions decided two very exciting duels at the end.
All agreed at the after race beer it was a fun race with exciting duels as long as they lasted.
Here is the result from yesterday:
Race 14: 2021-04-06-ST AR- B22LTE-1-REV – SE21:
1: Lisa Hyandi BS2145 – Race Time: 0:26:21-12points
2: SerenityAeon Resident BS8584 – Race Time: 0:26:38-9points
3: moonglownight Resident BSbf2e – Race Time: 0:27:01-7points
4: LucyInTheSky Afarensis BS3536 – Race Time: 0:27:28-6points
5: eleanorvelvet Resident BSbccf – Race Time: 0:28:18-5points
6: Nicci Neox BSa594 – Race Time: 0:28:40-4points
7: Adeli Panthar BSb673 – Race Time: 0:29:44-3points
8: Montserrat Naidoo BSce61 – Race Time: 0:29:49-2points
9: ruggeromare Resident BSf78d – Not Finished-1point
Lap Times:
Lisa Hyandi BS2145 – Start: 0:00:06 – Last lap: 0:26:15
SerenityAeon Resident BS8584 – Start: 0:00:01 – Last lap: 0:26:37
moonglownight Resident BSbf2e – Start: 0:00:14 – Last lap: 0:26:47
LucyInTheSky Afarensis BS3536 – Start: 0:00:16 – Last lap: 0:27:12
eleanorvelvet Resident BSbccf – Start: 0:00:10 – Last lap: 0:28:08
Nicci Neox BSa594 – Start: 0:00:05 – Last lap: 0:28:35
Adeli Panthar BSb673 – Start: 0:00:02 – Last lap: 0:29:42
Montserrat Naidoo BSce61 – Start: 0:00:21 – Last lap: 0:29:28
ruggeromare Resident BSf78d – Start: 0:00:05 – Last lap: Not Finished
Standing overall St AR 2021 B22LTE Championship (after 14 races):
Sailor – points – number of races
Adeli – 121 – 13
Lisa – 113 – 10
Moon – 101 – 13
Reni – 92 – 11
Lucy – 75 – 13
Jenna – 65 – 7
Nicole – 53 – 8
Rugger 47 – 14
Nicci – 45 – 12
Balut – 32 – 7
Laured – 27 – 7
Deacon – 18 – 3
Erika – 17 – 7
Juicy – 17 – 7
Ella – 16 – 5
Viv – 15 – 3
Sea – 14 – 6
Cilian – 14 – 6
Daenery – 12 – 1
Erin – 12 – 3
Sirius – 7 – 1
Amy – 5 – 2
Alya – 3 – 2
Delphine – 2 – 1
Rolo – 1 – 1
Cate – 1 – 1
Alvar – 1 – 1
Stay all safe and healthy and hope to see you next week again on same course with wind from South West and 21knots
hugs and kisses
Bianca