Hello beautiful people!
I hope you all survived the Easter holidays unharmed and unscathed. From what I hear my country of exile wasn't harmed too badly neither. Apart from the few totally avoidable, but obviously inevitable, traffic accident victims there was no sudden increase in the death count. We'll see what the super spreader events will contribute to the infection numbers in the coming days and weeks.
Of course the South African death count is rising but not on the scale from the beginning of the lockdown. Quite the contrary in Brazil and India. 😦
I guess the manageable amount of crashes was mainly due to much less road traffic than usual.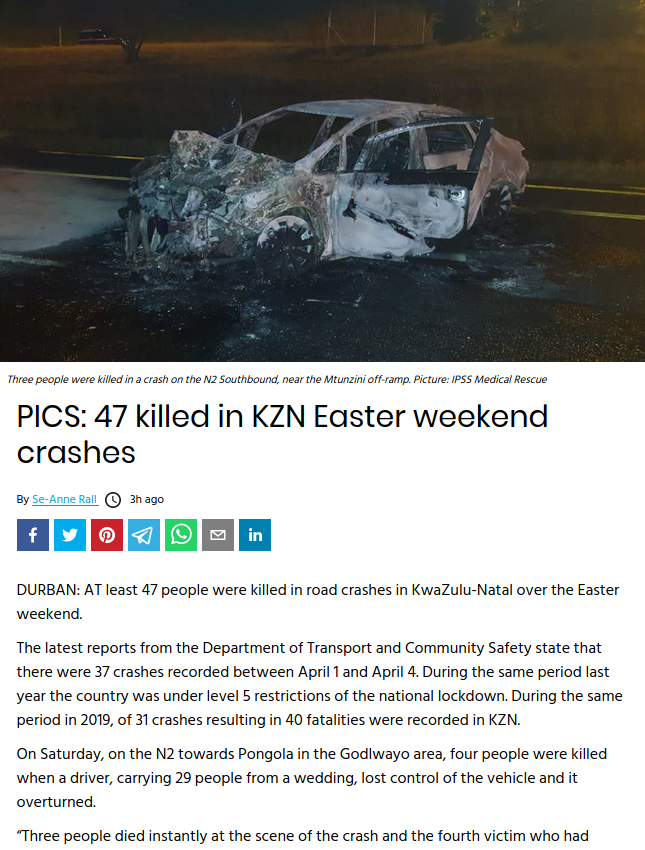 I don't really know what to make of the news. Shall we be happy since people die from the old traditional reasons again, and not from Covid-19, or should we be sad about it?
Anyhoo, I hope you guys will neither die in traffic nor from any infection … and if possible, won't die at all.
Cya laterz
xæxæ