Useless coz it's about the useless DistroWatch chart. But maybe fun to see how these things work. Today on Thar She Hops! we'll have a peek at today's DistroWatch site: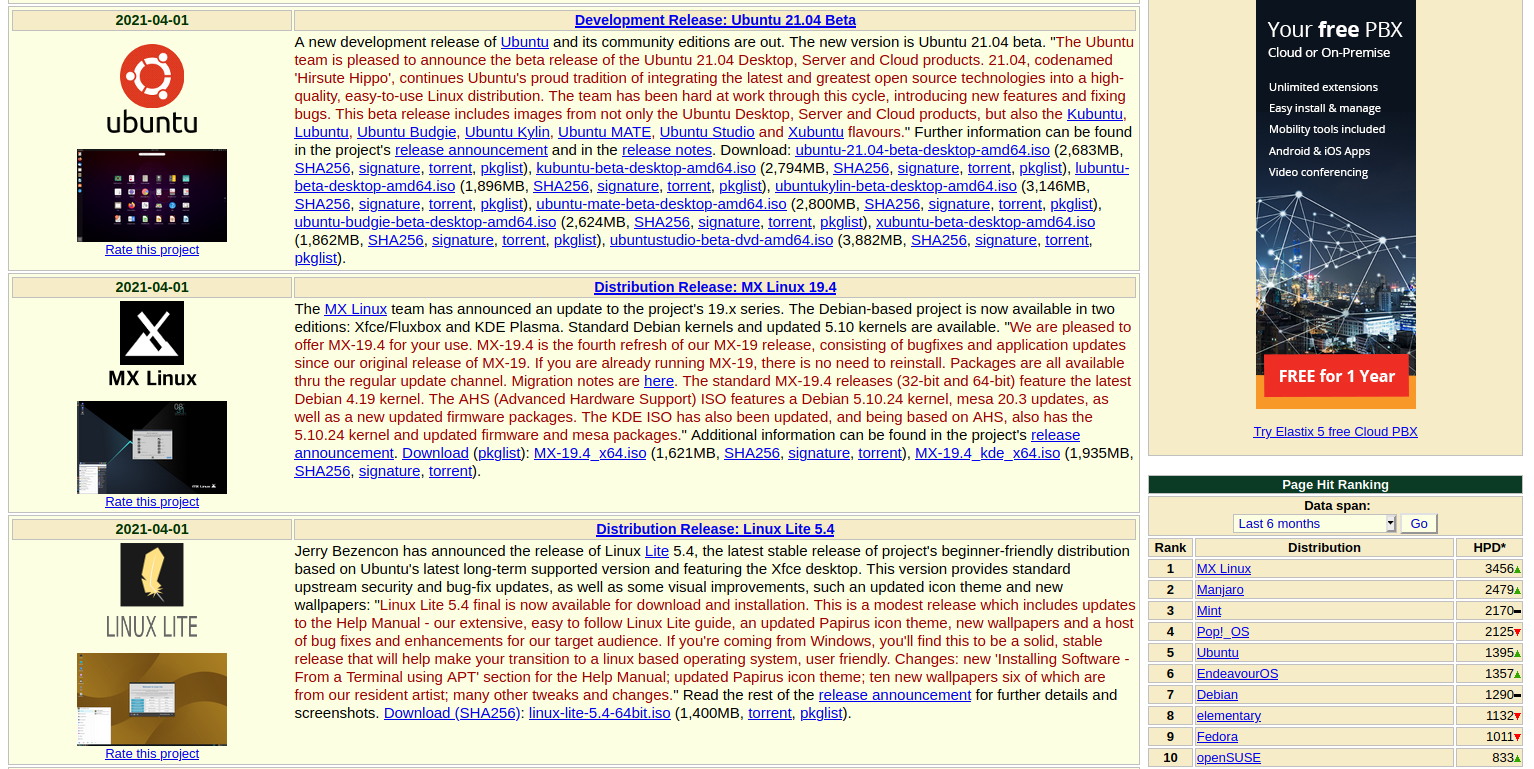 See it? See what I see?
Ubuntu and MX just came out with new versions, which leads to more traffic on their respective websites, which in turn reflects on the HPD(Hits per Day)-based ranking in the charts. And yes, we see both distros on # 1 and #5, with green upwards arrows.
Mint on #3 stays at its usual stagnant plane of existence like the good distro it is, and Pop on #4 finally shows a slight downwards trend. Still it's far above Ubuntu and Endeavour, so I guess we will pass Ubuntu (she's just having a temporary high since the new version is out) long before we will come anywhere close to Pop … if ever.
So, that's it for today with geeky boring Linuxy stuff. A useless analysis of an self-explanatory chart. Still better and more interesting than the fuked up Corona Diary (day 372). Wanna bet what kind of bad news I'll have for you after the Easter holidays? I guess we don't need to do any analysis to know already a jump to higher infection and hospitalisation … and death rates. 😦
Cool, two of my daily chores swiftly dealt with in one post. =^.^=
Cya laterz
xüxü