The title of this blog might be confusing, but it is right. I stop the test races at St Aubrey now. Next week we will start the cooperation with NYC and will do the "real" races. NYC will start next week on Sunday, 1:30PM SLT with their races at Blake Atlantic and we will do the other week our race at Saint Aubrey and i will add soon two new winds to make the course even a bit more challenging.
This will give the racers the chance to learn to sail the boat on shorter and on longer courses in two different areas and the RDs of NYC and me the chance to race this boat as well sometimes.
Yesterday Lisa, Kim, Viv, Sea, Moon, Sirius with his crew Angelique and Larry with his crew Katie to race the latest update V2.8 of the I-Mocca60 on our course 1 with wind from South West and 18knots and we had lots of spectators around the course as well.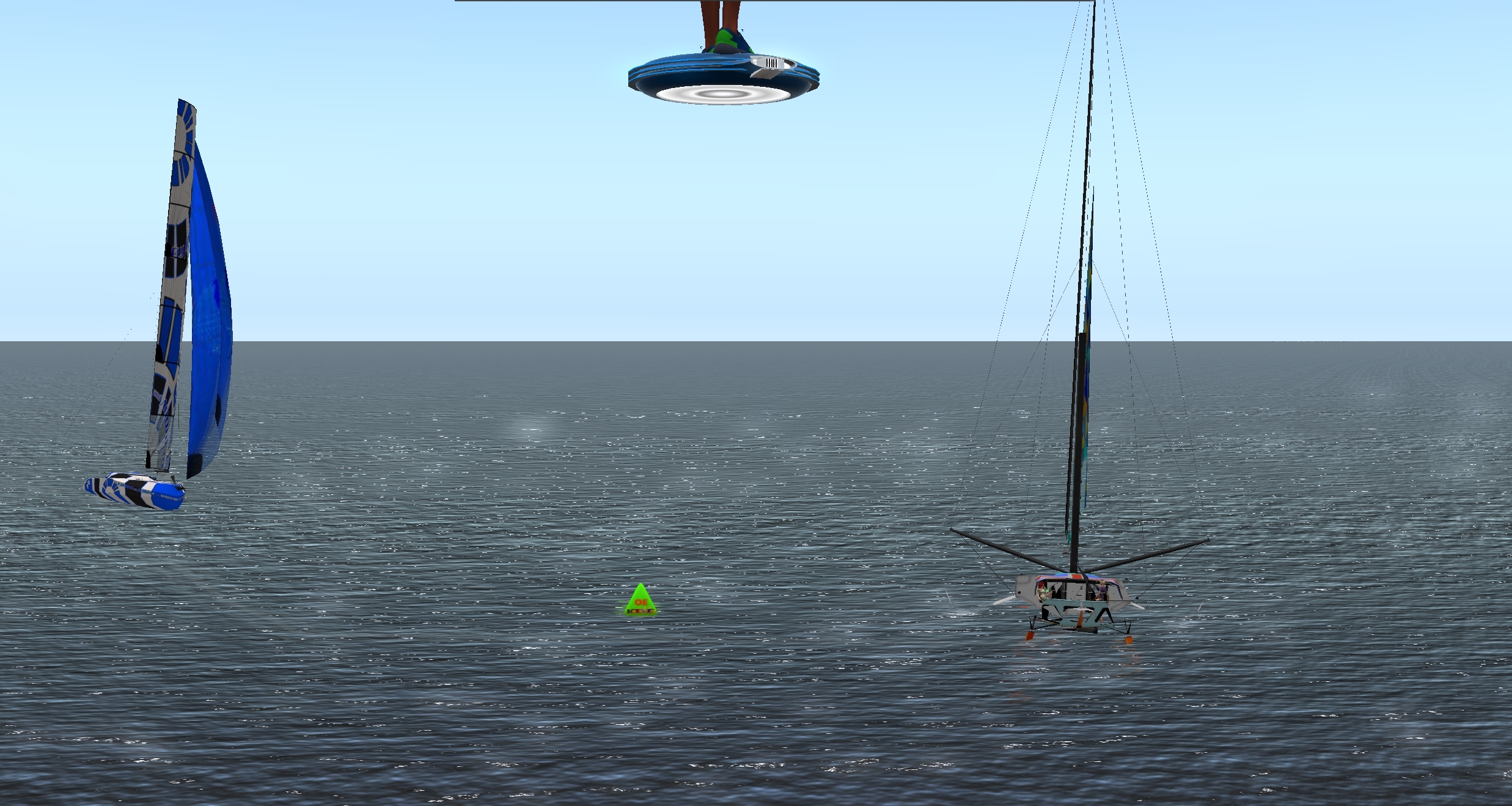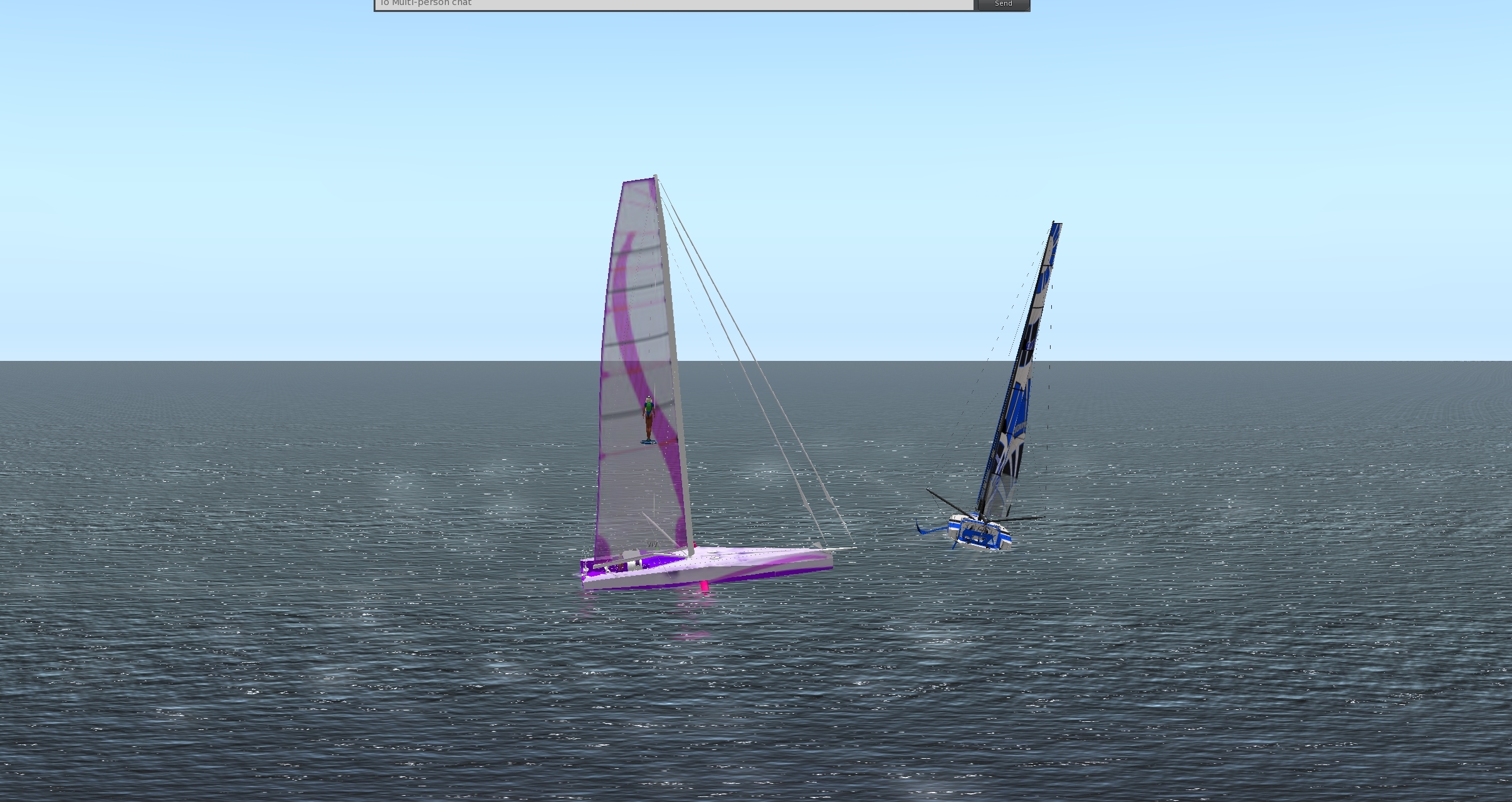 We saw in this race that this boat needs a bit more planning with tacks and routes and some more watching of the dots on minimap. Viv took an early tack to the buoy CS. Lisa crossed her line later on starboard tack and Viv realised too late that she cant sail around Lisa anymore and ran into her and did her mooring penalty.
Later around Degrand we saw Larry with technical issues (lag with his boat control) and after that short before buoy OW with too close windward sailing to Lisa and then Lisa not giving enough room for Larry at the buoy OW. The two were too fast for me to warn them before that and in the end i decded for both 1:1 in fouls and let them sail.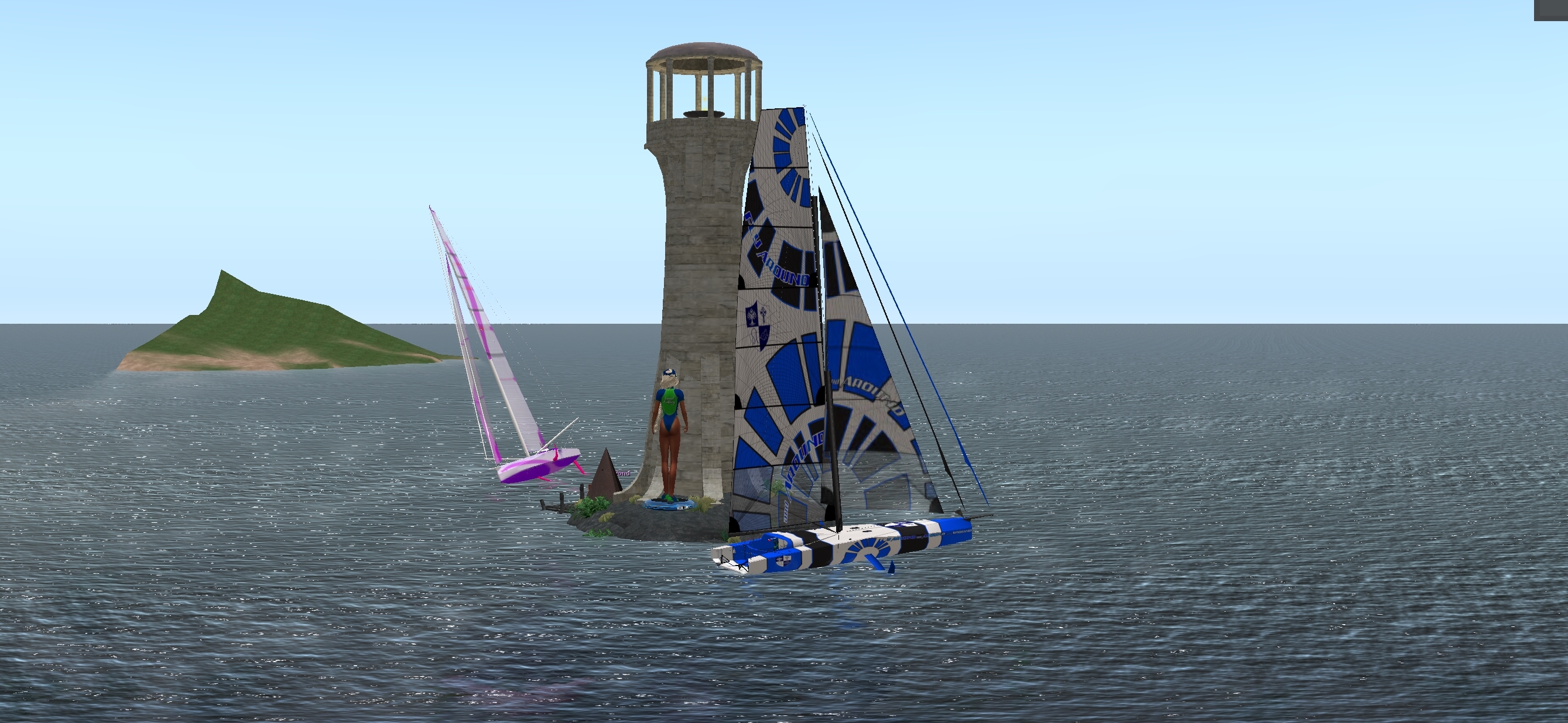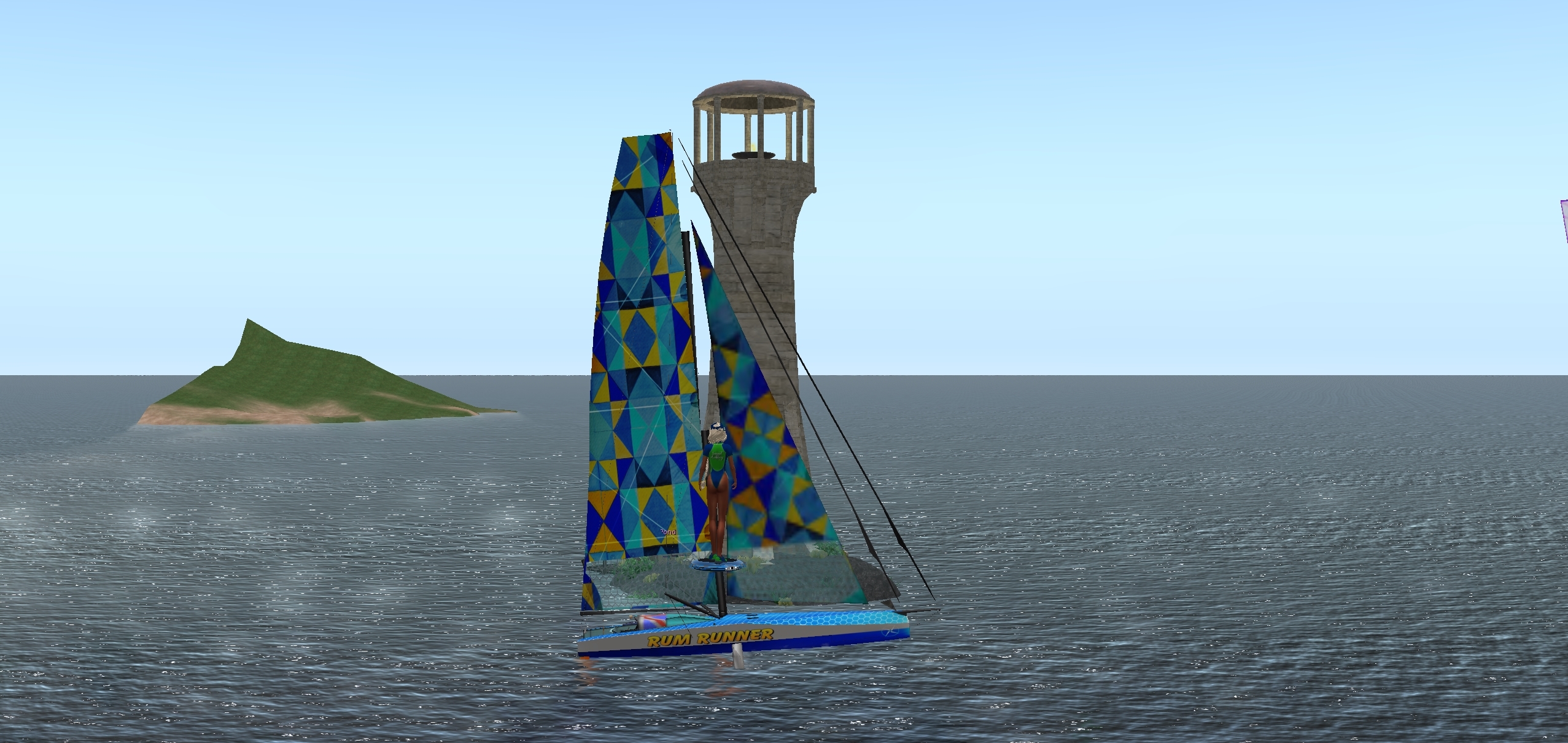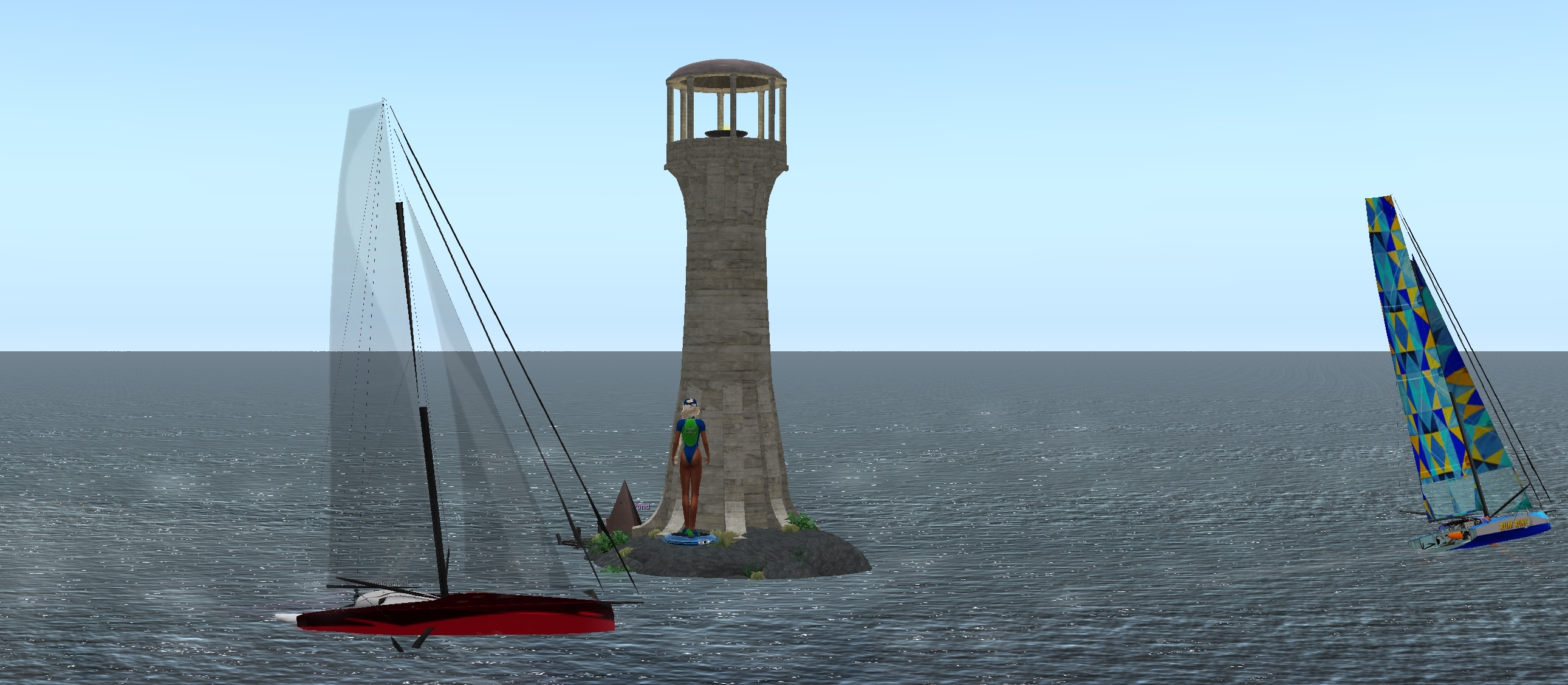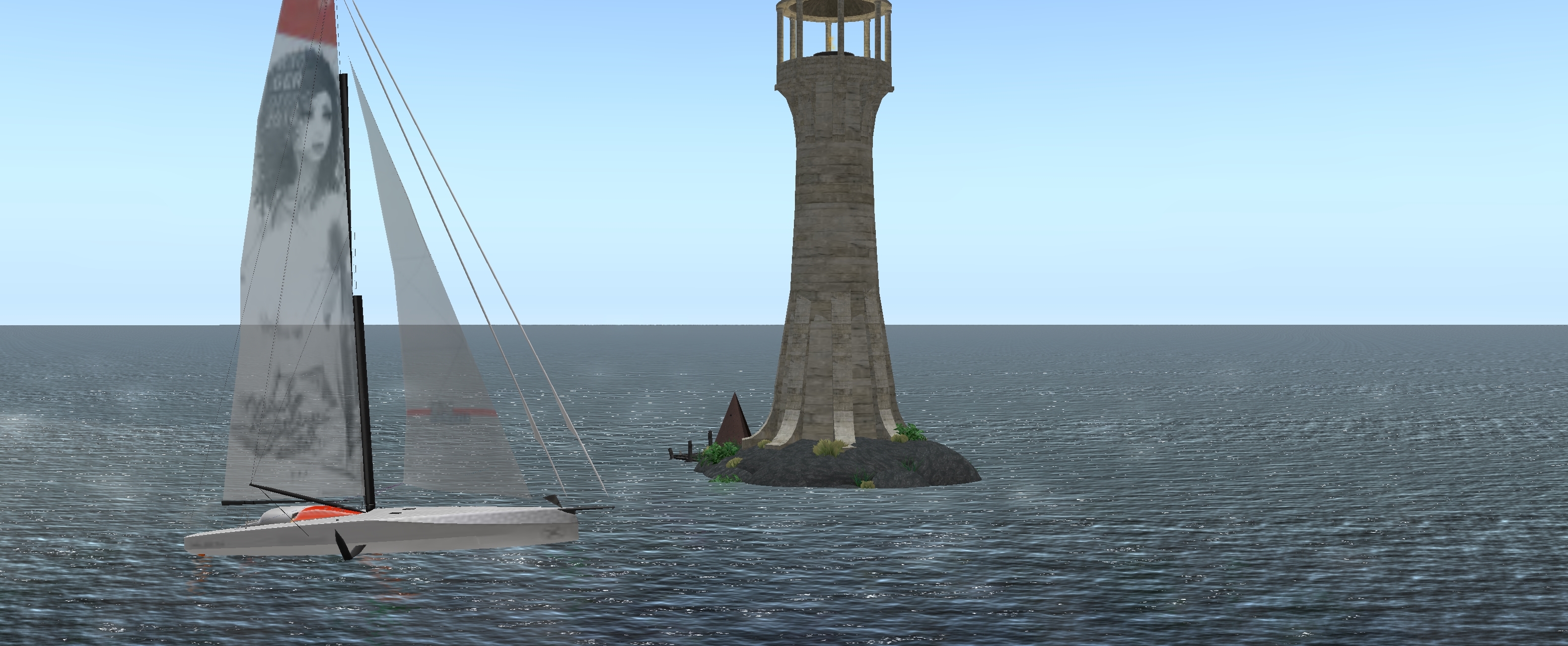 After the sandy island a little later Viv didnt rez for Larry and he tacked. During his tack Viv rezzed for him, but he couldnt stop the action anymore and got his moor penalty for this. Right after this i got diconnected and needed some minutes to come back and find the fast boats again.
Sea got after she went around buoy ON in the wrong direction because of lag lost on the rest of the course.
I uploaded the race map as scale 2:1, but it was opened for Viv as 1:1 and that confused her on the course in the middle and she got lost as well.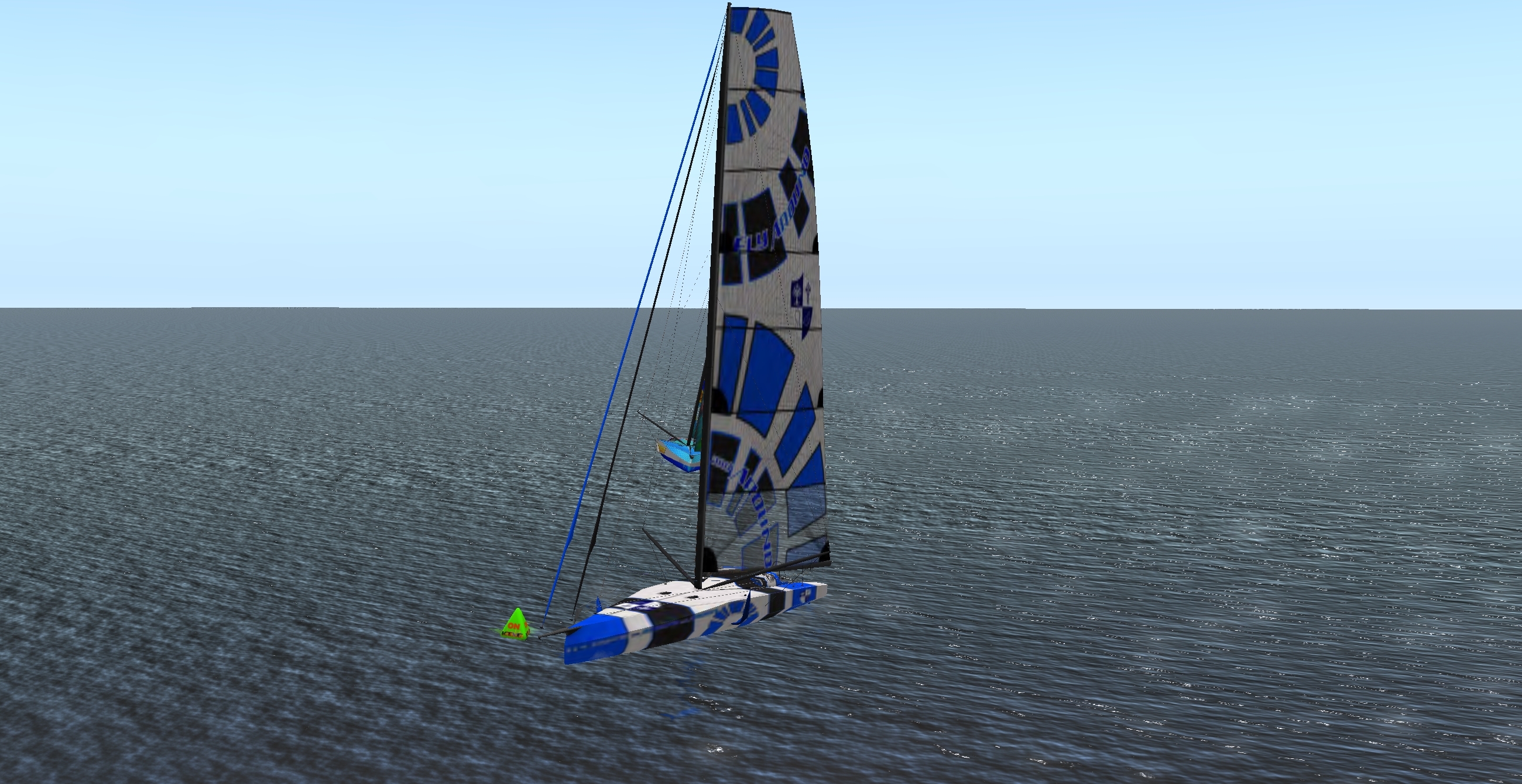 Moon, Kim and Sirius followed the two leaders a little later.

I have reported already in the different reports of the lower performance we get week after week from LL. Now a new thing appears more and more. The boats stop at sim crossings. But not the way you know from the past when you could choose in your viewer preferences "Stop at the crossing" when the crossing were laggy and after that seeing the boat sailing again with the same speed as before.
No now the boats really stop. Speed goes down to 0 knots and the boat settings have to be adjusted every time new to accelerate again. This happened to Lisa and Moon 3 or 4 times along the course randomly and to Larry on every single crossing at the end of the race, approx on last 7-9 crossings.
It seems that the performance in races on LL waters become worse every week and with every new rolling restart and server update and my feeling tells me that the havier scripted boats will get that more than the lighter ones. This can mean as well that if we get more "tourists" on those Monster Yachts from BBX or Endeavour or other really big boats it will influence the races around them a lot more than in the past.
The steadily decreasing server performance seems to start to decide not only single races but i am afraid soon more and more.
And what can i say now about the I-Mocca60 testraces? This boat needs more planing for tacks and gybes, sail changes and sailing around waypoints. It needs more watching of the surroundings either on the screen or the minimap. It happens that this boat reaches some points faster than we are used with most other boats and we all need to get used to that more in next races.
This boat is worth the practice because it is an exciting challenge and has a big potential for exciting races if SL will be better perfoming again in the future.
I am very curious what we will see in the next races at NYC and Saint Aubrey and hope some more will join us after some more practice.
Stay all safe and healthy and see you next sunday at NYC for another I-Mocca60 race.
hugs and kisses
Bianca