Ohayo!
The Third Wave. Is it coming or not? Or is it indeed the 12th wave already but nobody saw fit to let us know? Anyhoo, our health minister is pleading us all to further stick to protocol in order to prevent the 3rd or whatever wave: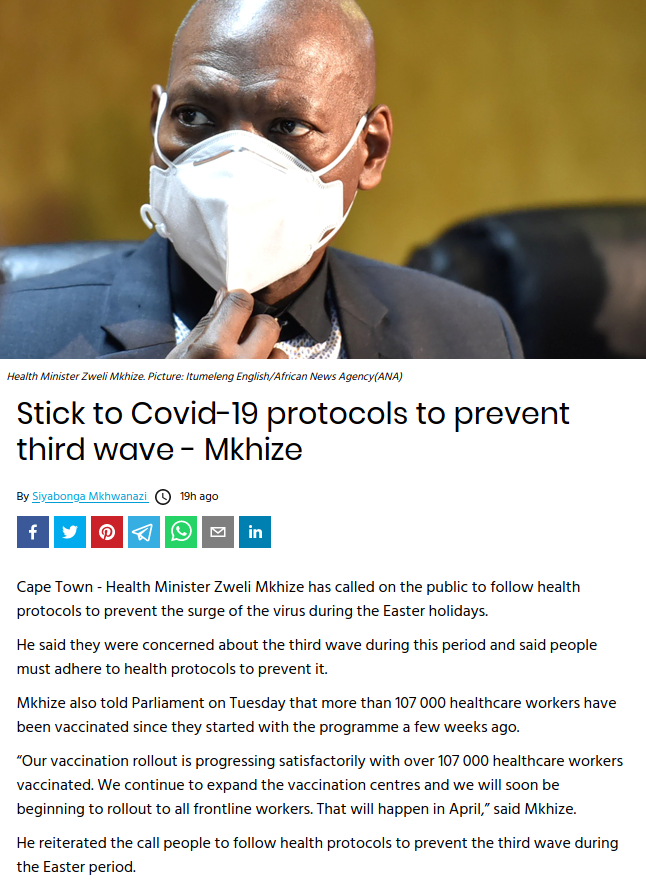 "I just want to join my colleagues and plead with citizens to adhere to health protocols especially as we approach the Easter holidays. The possibility of the next wave remains a reality and it is up to our own behaviour that will help us avoid a surge of the nature that we have recently seen," he said.
Guess wot? I think Mkhize's right with his plead. Wearing your mask, sanitizing your upper paws, keeping social distance and only leaving your abode when necessary are but small sacrifices when we can avoid the umpteenth wave and rescue the global population by following these few easy measures.
And anyhoo … how you gonna consume TSB! when hanging out at the beach, eh? See, you better stay home!
cya laterz
xoox