Morning, you Excellencies
As eager reader of this here blawg you surely know that Orca would be on Sparky Linux if she hadn't discovered Arch-like Linuxes long ago. And since this nice little Debian distro from Poland just released a new version – 2021.03 – a couple days ago I just installed it for another quick peek.
And I wasn't disappointed. Sparky still looks as drab and oldfashioned as it always did and gives the impression of a sober worksaurus rather than a fashion distro. The amount of preinstalled apps is small but more than enough to get you going. Browser, emailer, office suite, small stuffs. Me, I like this attempt very much: Gimme an unbloated base and let me add as few or as many needed extras or bullshit bloat as I want. Once again: We're in Linux, we can do that … coz we can!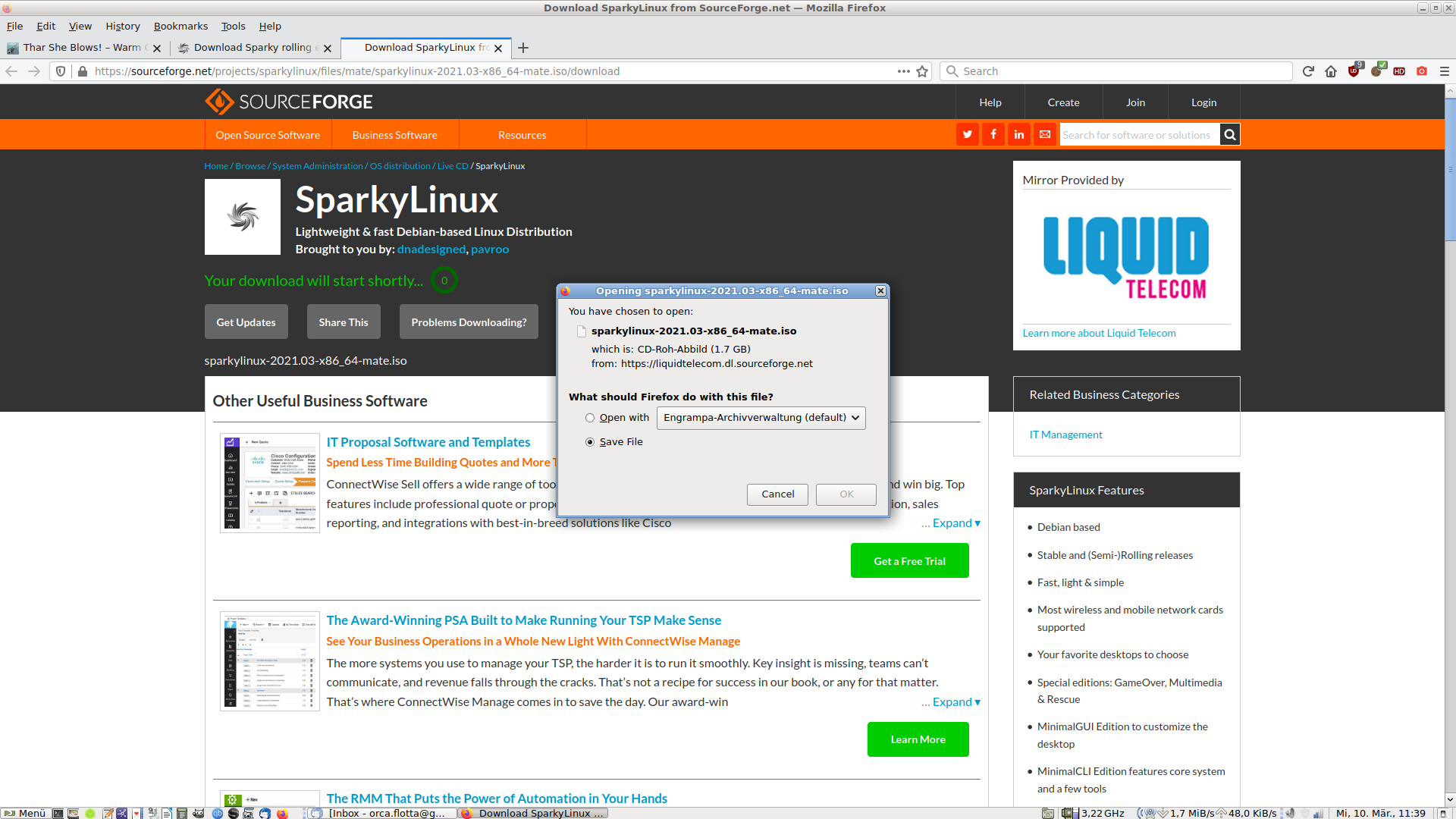 When you look at Sparky for the very first time it's hard to believe that it's very closely related to LMDE, your Debian based Mint spin. Not as nice looking but also not as bloated. That's not to say we can't bloat this up. Hold my beer …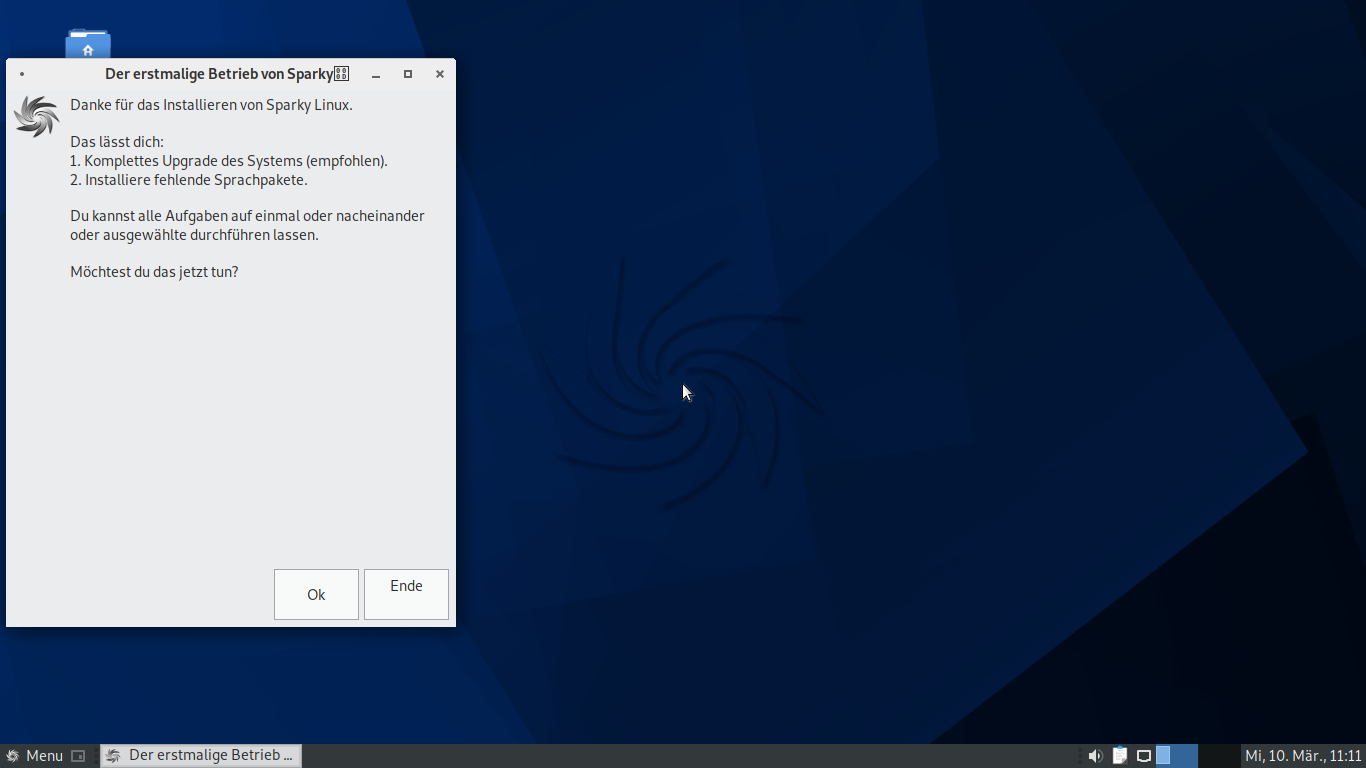 … a simple but thoughtfully customized Mate Desktop (LXQt, Xfce and KDE are also available, unfortunately no Cinnamon) with the mostest easiest and unspectacular welcome screen, which is rather just a box, asking you 2 simple questions: Wanna upgrade and wanna install your language packs? Of course you klik on OK.

That's it. Personal tweeking officially done! Of course you can add-on to this as much as you fancy … or leave it at that when you just need an unkaputtable workelephant. You could start with the work on your next Pulitzer Price winning book right away. Thx to the power and rock hardness of Debian your manuscript is in the best hands!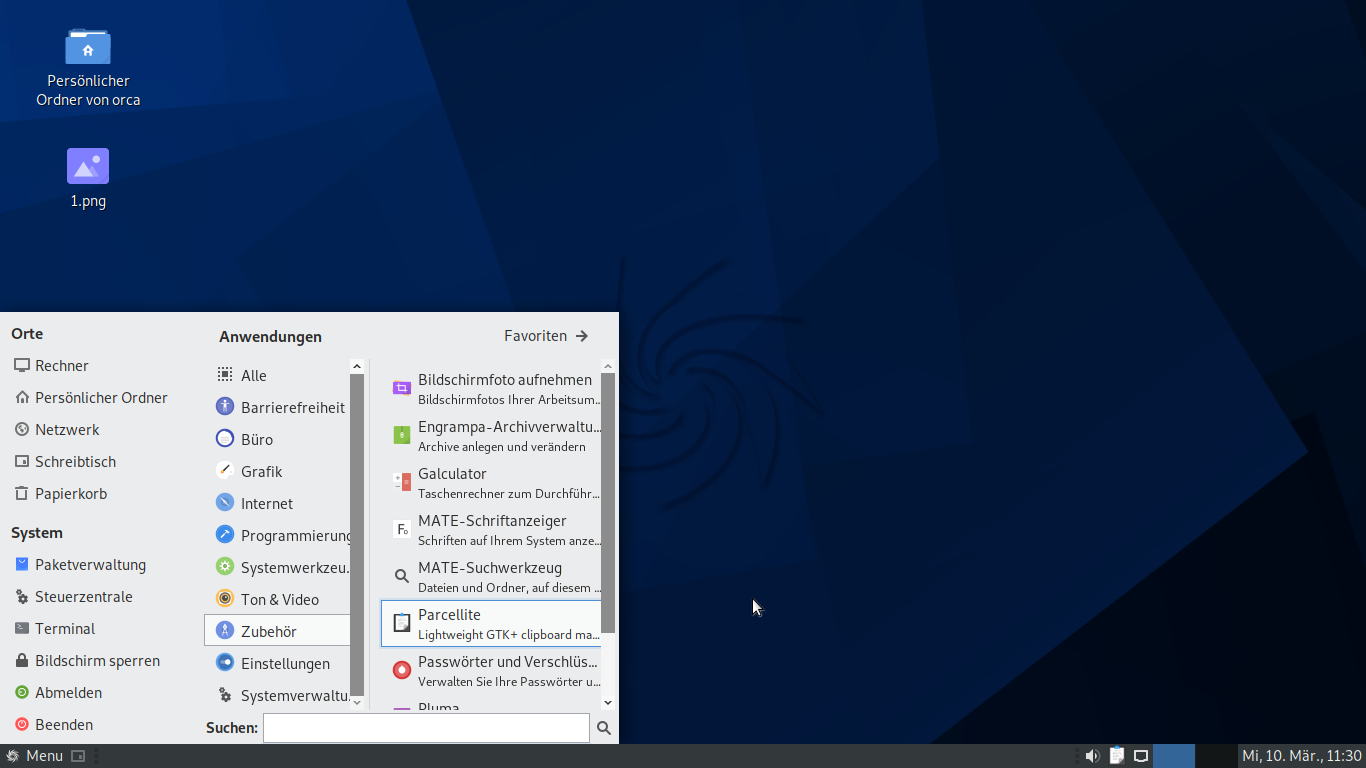 … but it's ok-ish and serviceable. If you want the fanciness of Brisk you gotta install it yourself, like Orca always does … or just go with another desktop with a completely different menu system.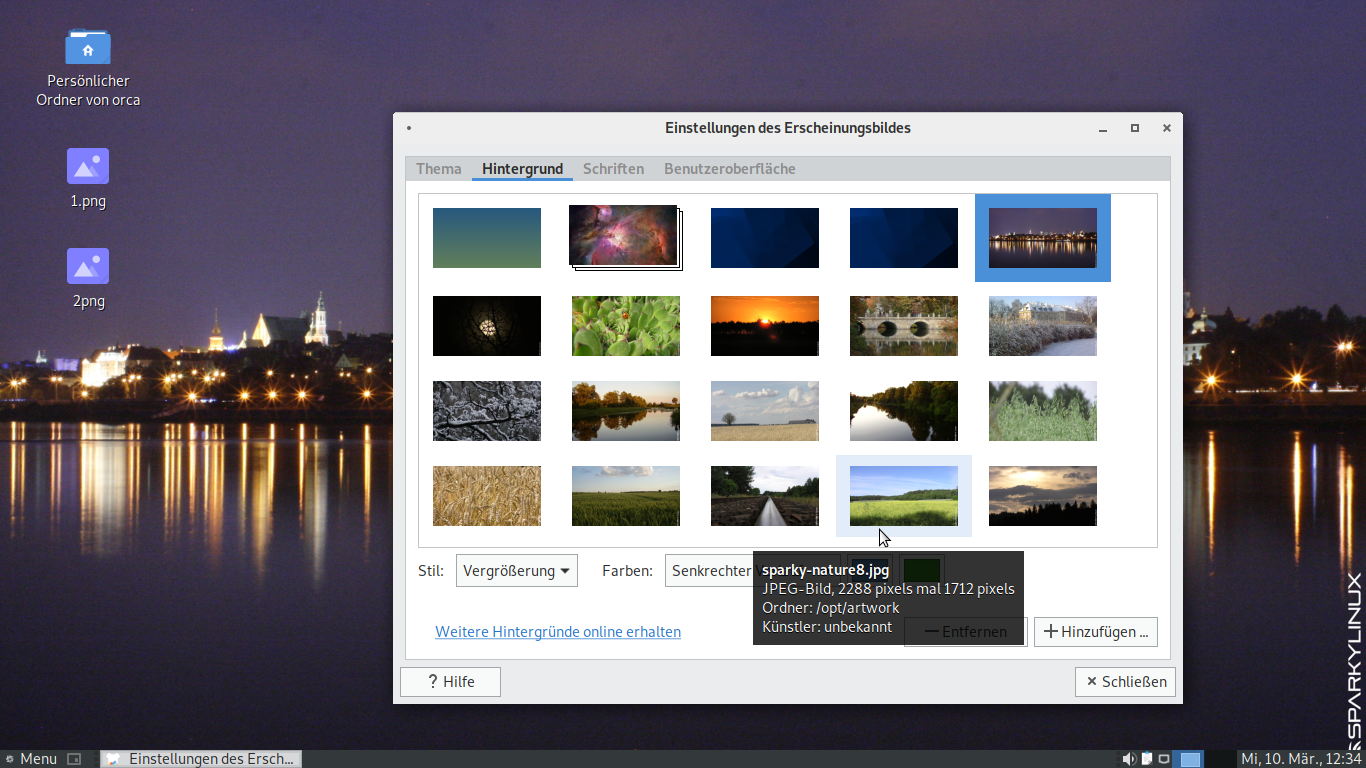 Ya, my peeps, that's it already, Sparky in a nutshell. That's more or less all that's in it. As you know Orca ain't a total spring chicken anymore and she needs her computers to work without making a fuzz. For that a distro like Sparky is ideal. When you're a 13 y/o disco queen you better look elsewhere … but ok, a 13 y/o disco queen won't deal with a real computer anyway, she'd be on the latest android phone. For the rest of us, the adults who need their computers to do some real work and not be in the way, there is always the humble Sparky.