The day started nice and sunny, but with some dark clouds coming. Adeli, Lisa, Sea, Nicole, Kim, Sandra, Ian, Moon and Sirius came out for this race on our long I-Mocca course with wind from North East and 21knots.
We had two real crasher: Lisa unfortunately already quite early between buoy OE and IS, after she was following Ian very close and Nicole just before last buoy OE. Sandra gave up because she sailed this boat first time and it was just too early for her and Kim got bombed by IMs and couldnt continue sailing.
About 3 hours later we got this report from LL: "Investigating – We are aware that some Second Life webpages are currently unavailable and/or redirecting to this status blog, and we are working as quickly as possible to fix it. Please check this blog for further updates."
TPs and Logins didnt work well later. Maybe we got hit already by the start of those issues.

The start went went pretty well:
The fleet sailed first to the east upwind and tacked all for the first buoy OE: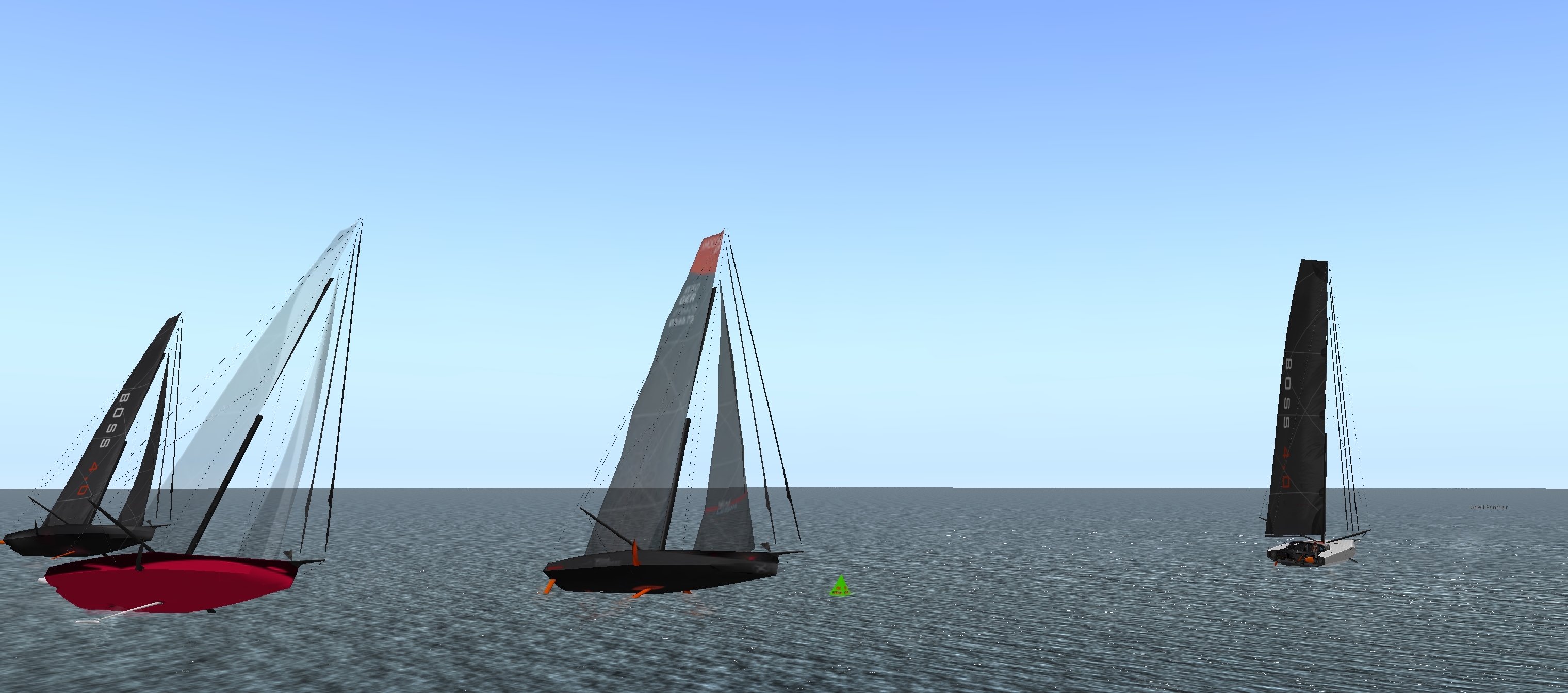 Lisa was close behind Ian when she crashed. Then Adeli caught up with Ian. The rest of the fleet spread out quite a bit. Thats why i didnt take my short 7sec videos yesterday. At the sandy island in the far west Adeli made a mistake with Ian, did her penalty for that on her own and then tried to catch up again with Ian. But he sailed very well and Adeli couldnt catch up again.
Moon and Nicole followed Adeli with quite some distance and Nicole couldnt really catch up more with Moon to have a more exciting duel with him.
Sirius ran into Sea at the western lighthouse and did his penalty as well, but he could pass Sea later again and finished before her.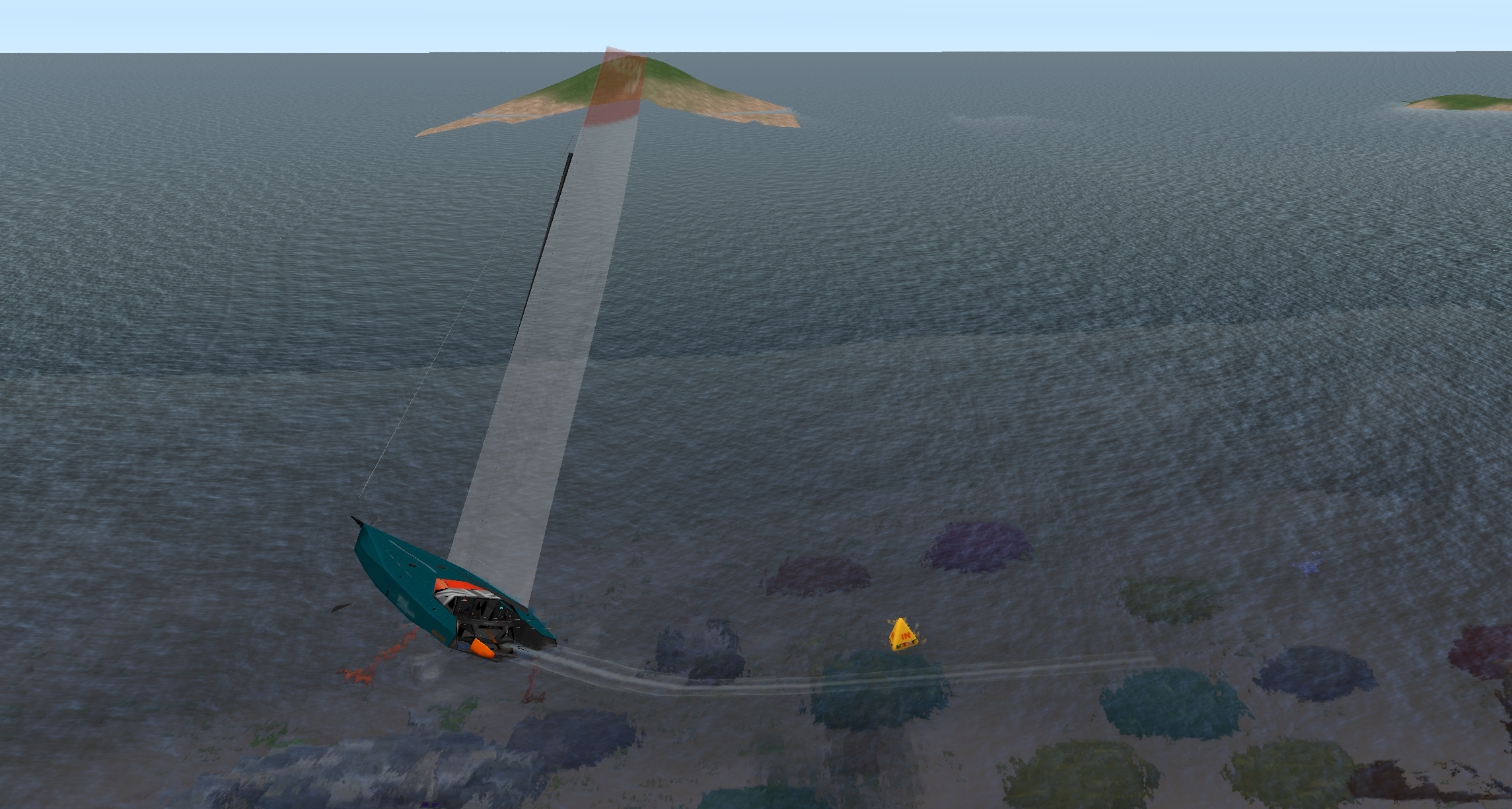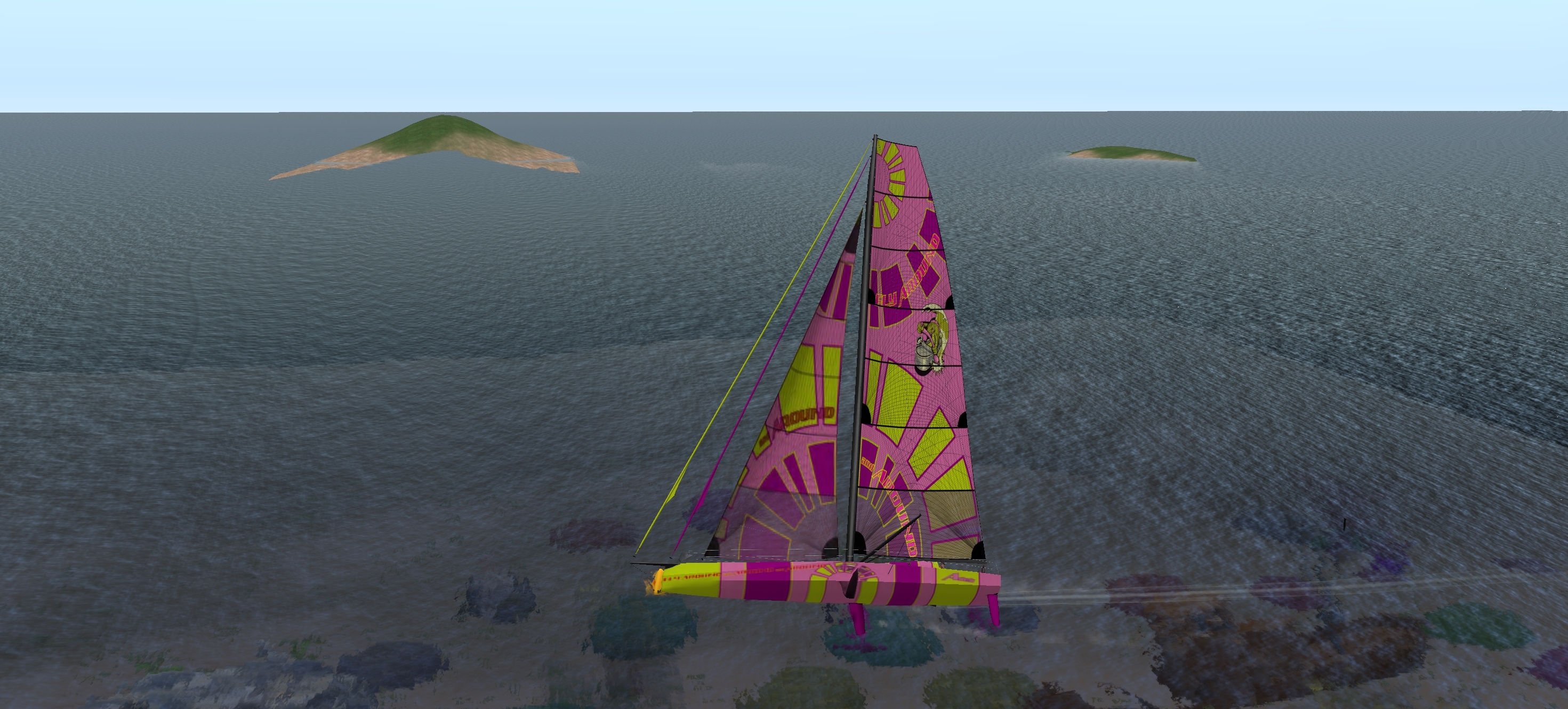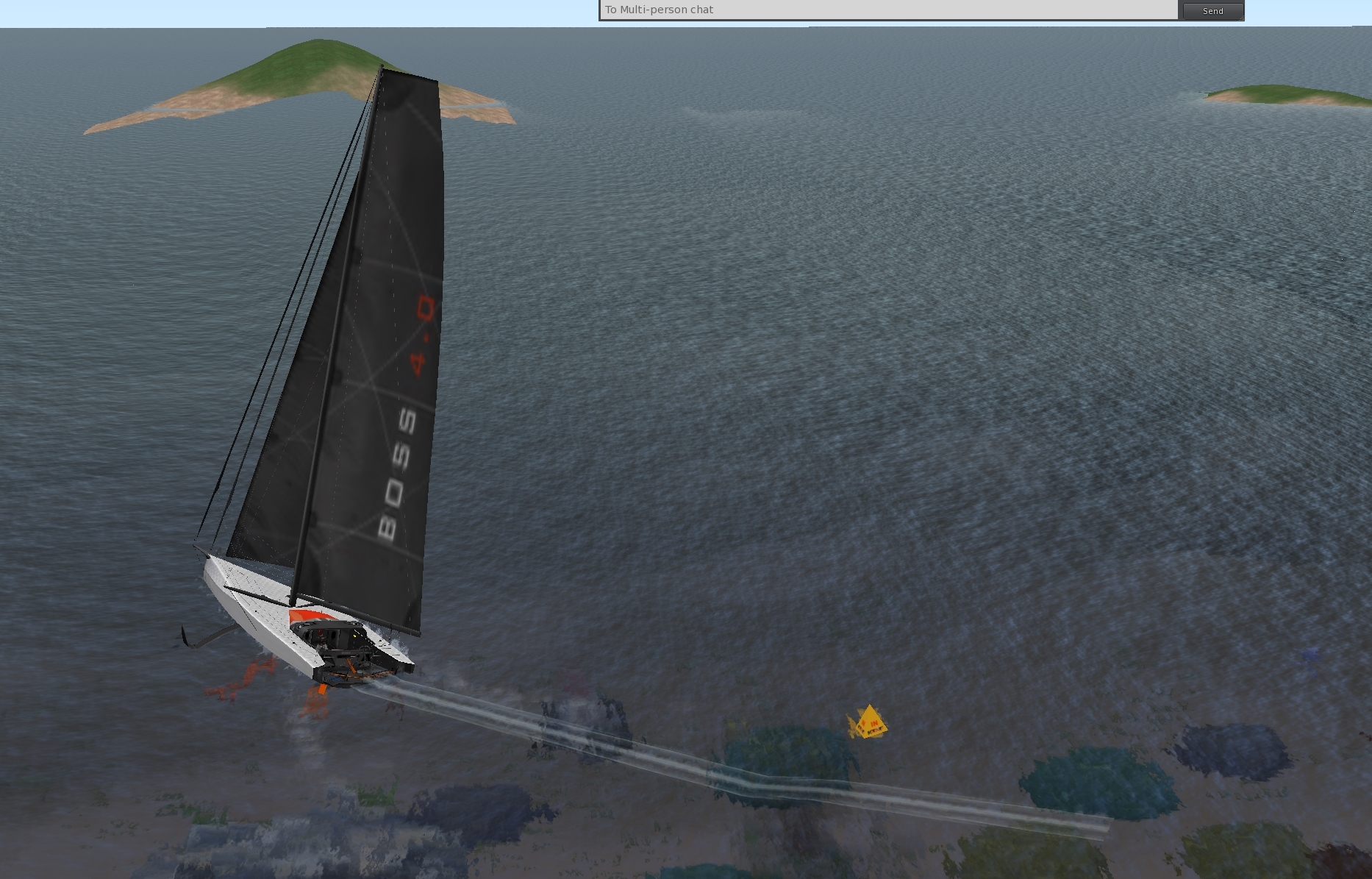 Just a bit before the last buoy (OE) Nicole crashed.
I missed while watching the race that Hakiria crashed as well and couldnt log back in for quite a while (probably the beginning of the grid issues). After i realised that, Ian had finished already and i missed his finish picture.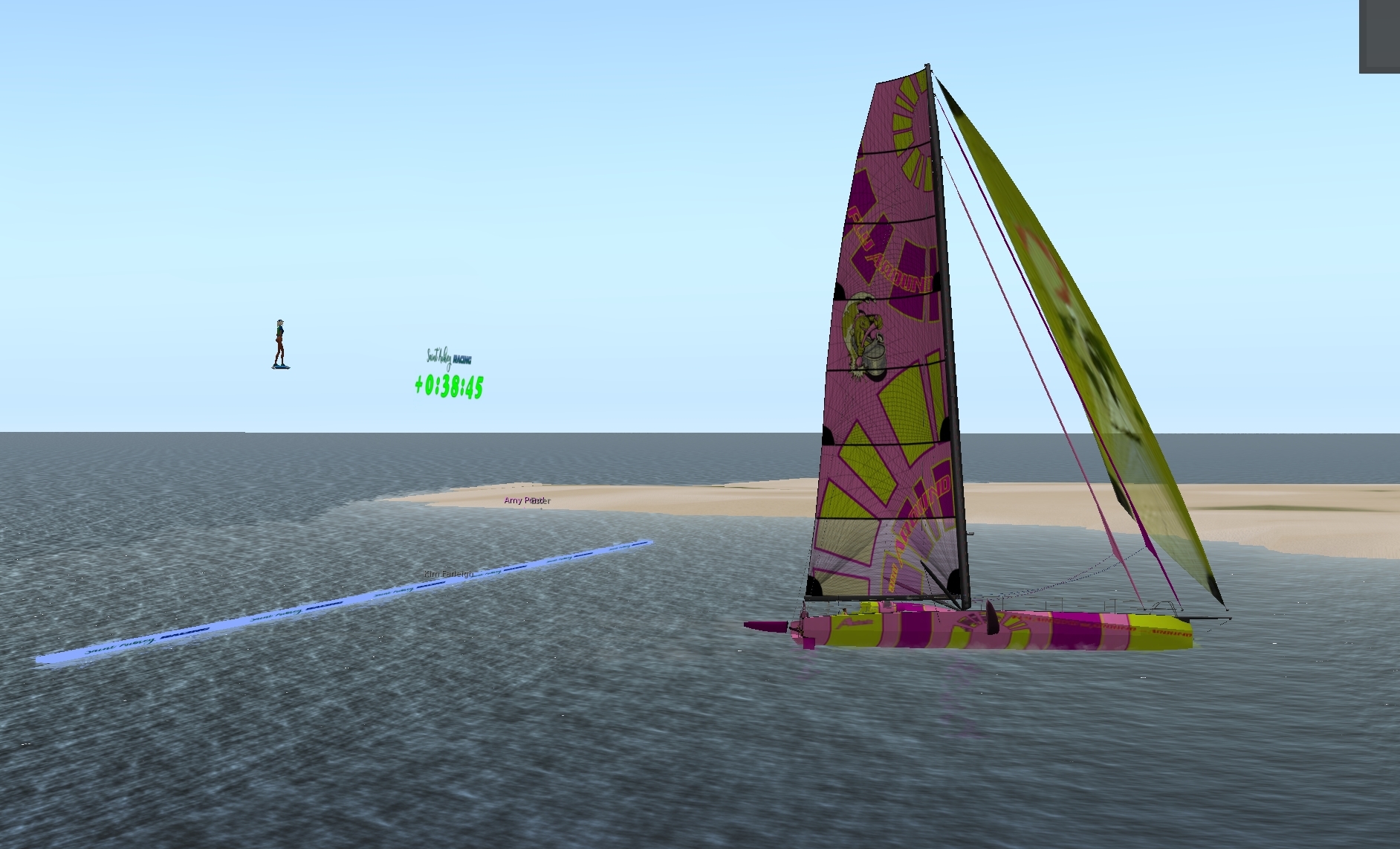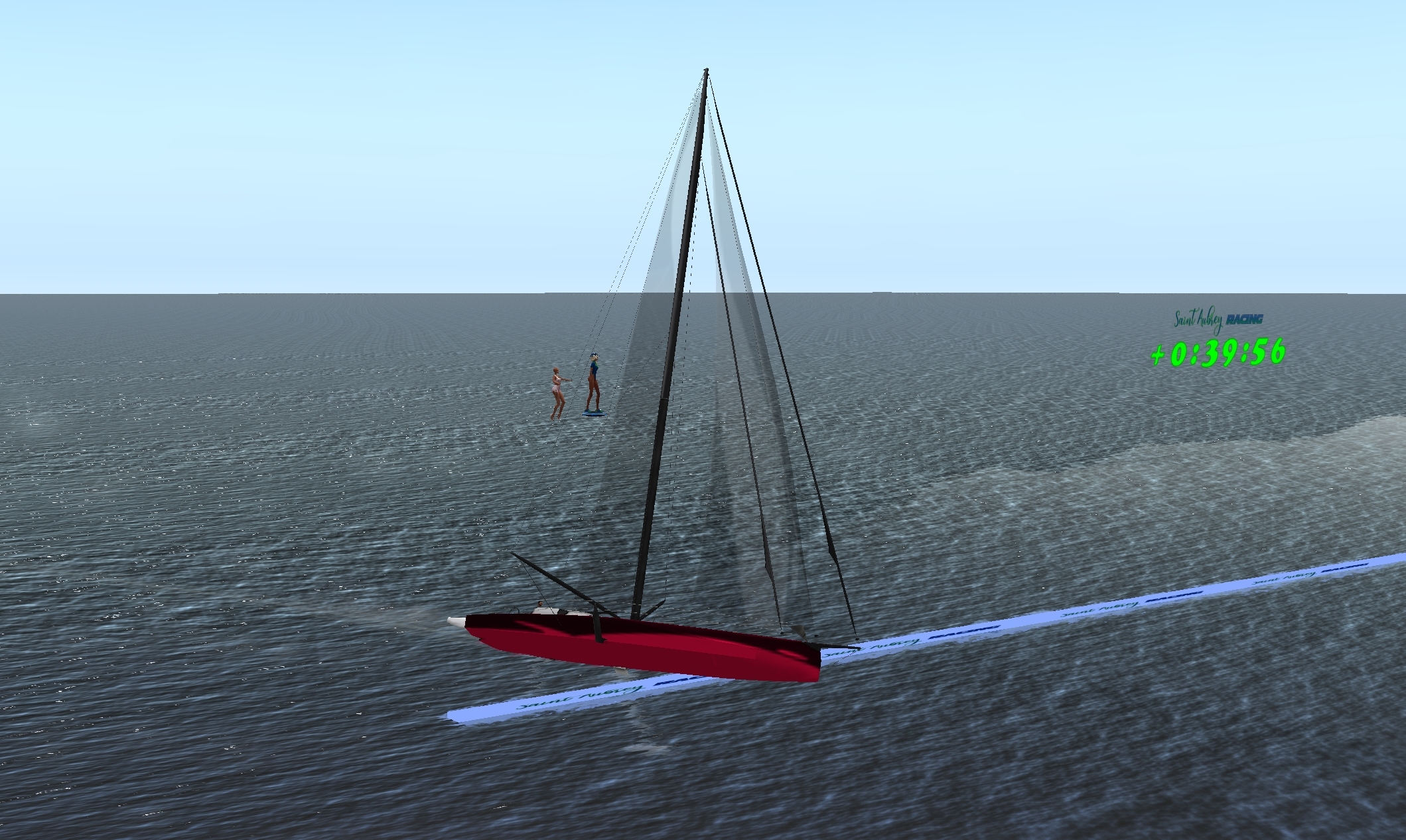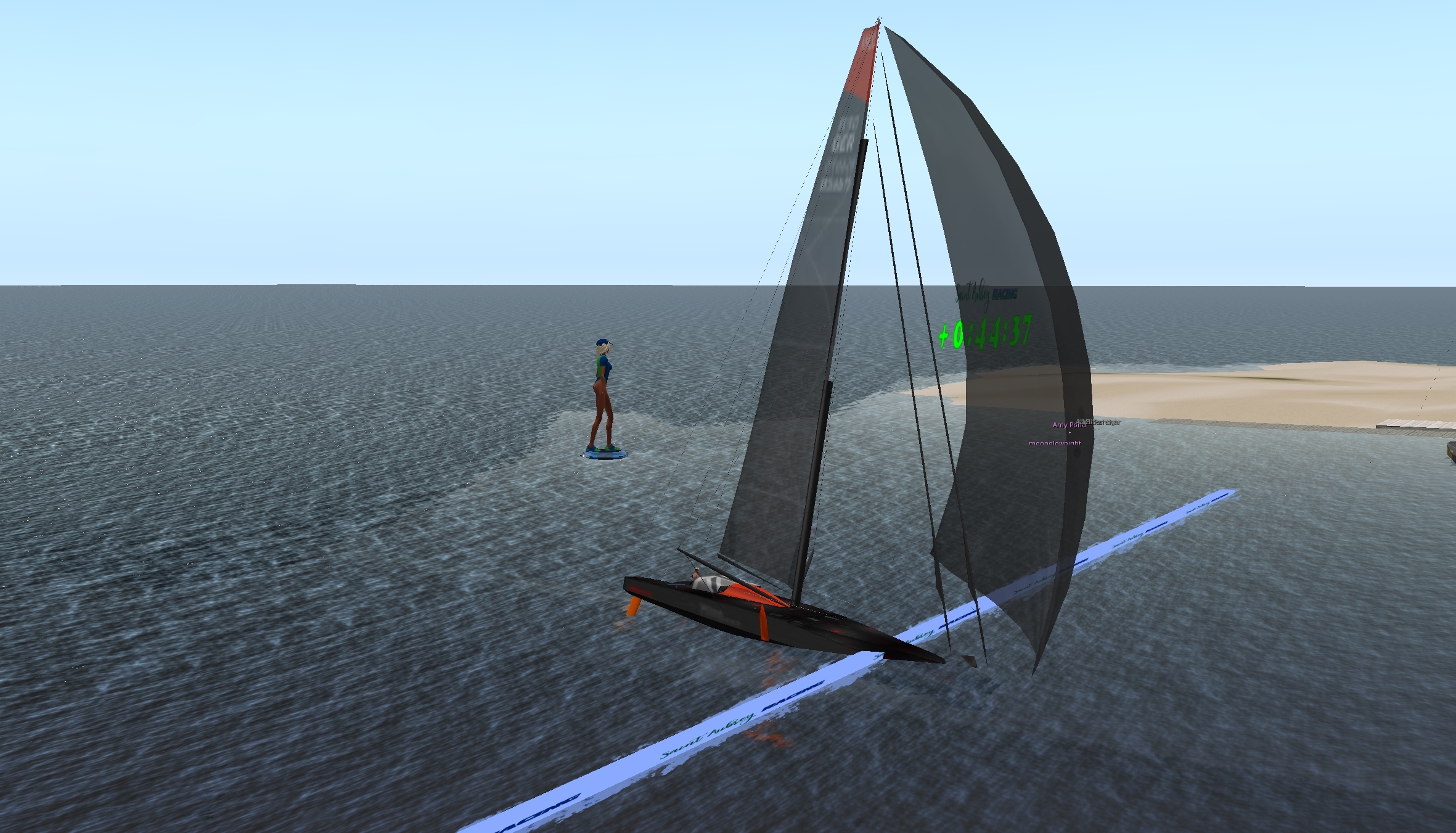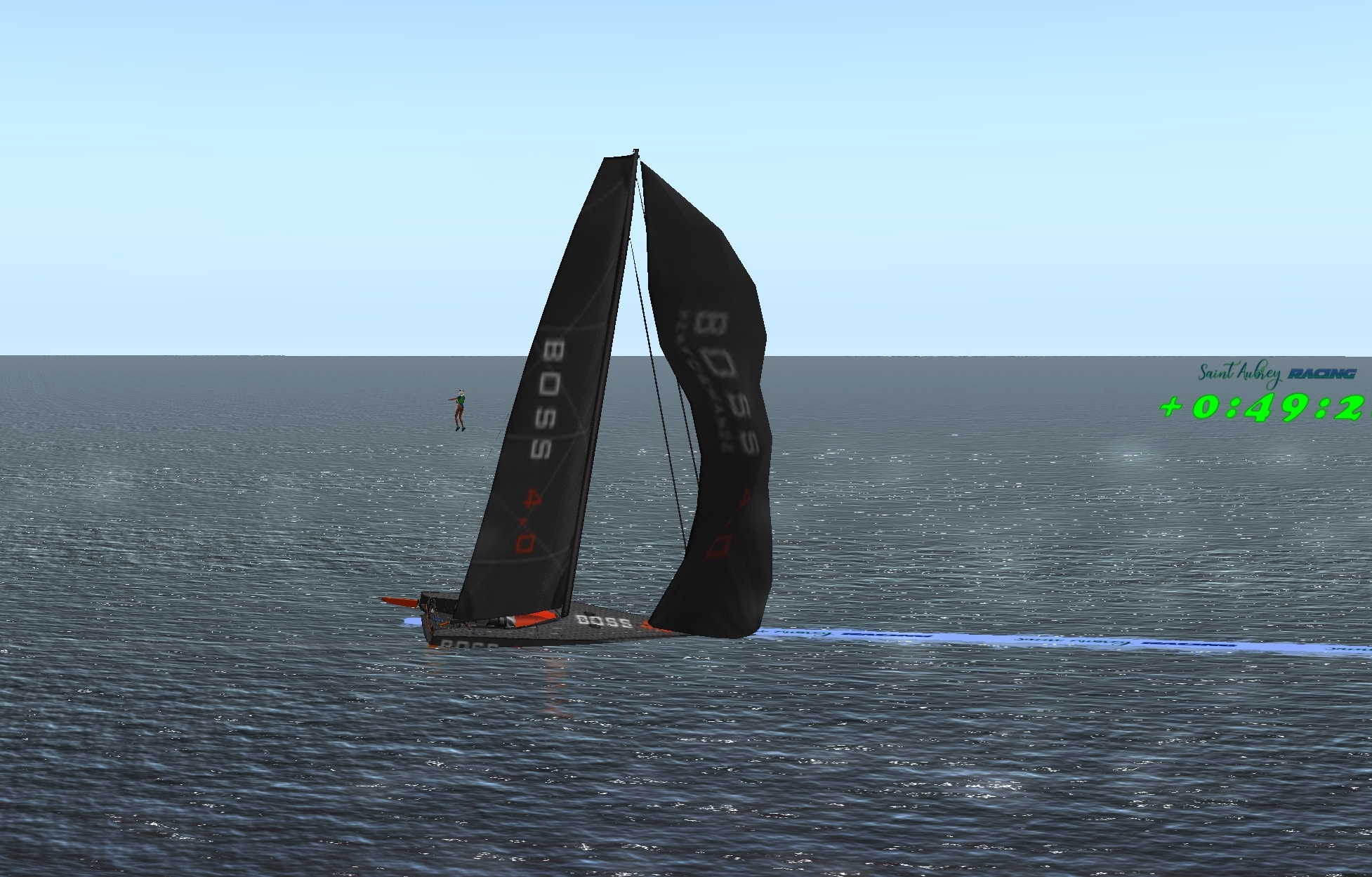 Yesterday the race saw a quite far spreaded fleet and not really many exciting duels. All tried their best to catch up with the one in front of them, but those defended their lead to the one behind them successful.
I think the race will be a lot closer in the future after all will have improved more with this boat. At the moment it seems most are still searching for the secrets of this boat.
The USA will change to summertime next sunday. We will keep the european race times stable (SLT will be changed) and so please watch the notices for I-Mocca race next sunday and then all races at Saint Aubrey the following 2 weeks. Then Europe will change time as well and the difference between SLT and european time will be normal again.
Stay all safe and healthy and hope to see you back next week.
hugs and kisses
Bianca