… and hermits on the Second Life grid ever met 2 days ago.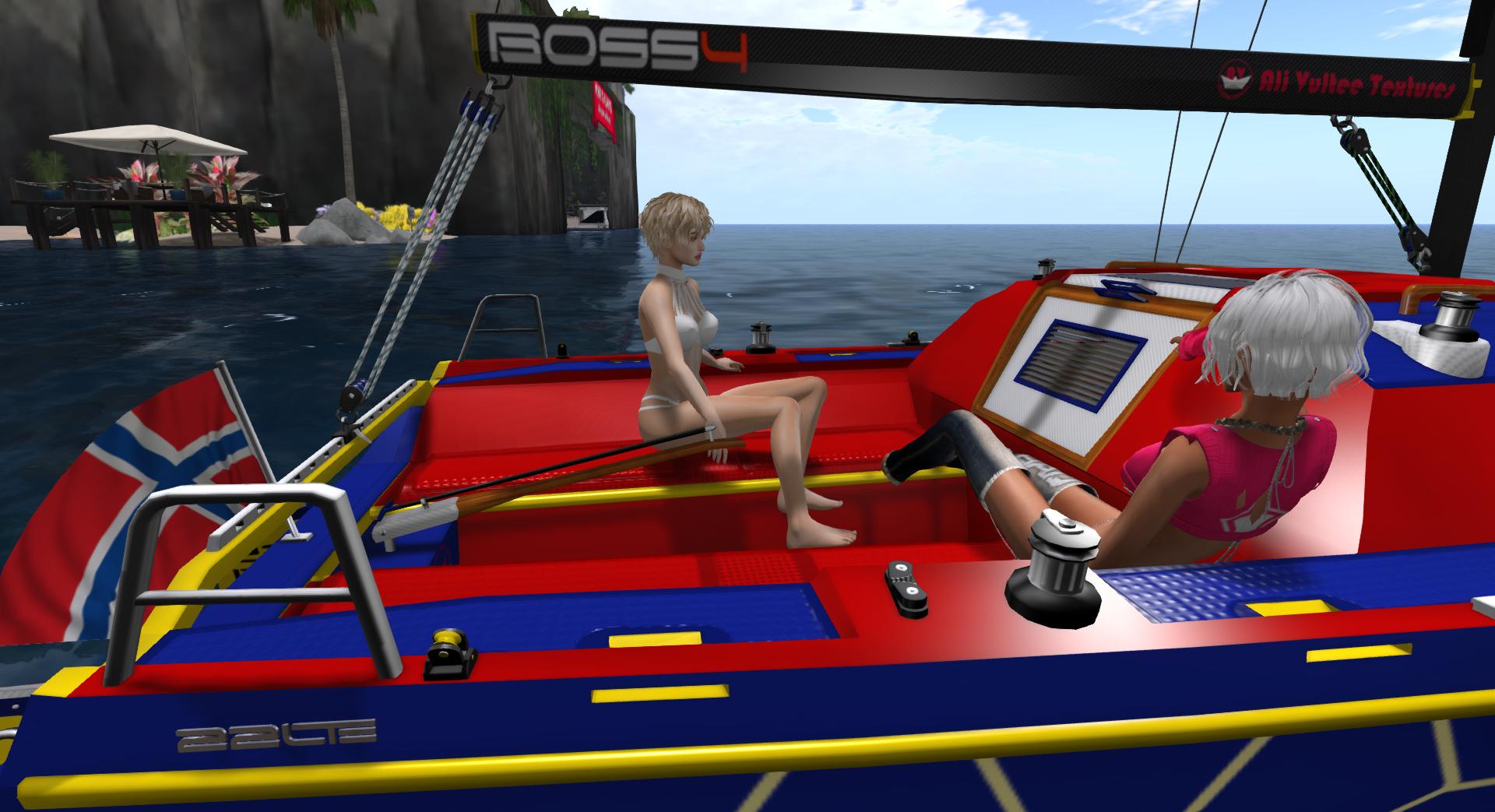 And we … talked! 😮 About this and that, about TrYC and sailing and Linux and … no, I guess Trap and me didn't talk about boring personal stuff. But she told me she was busy racking up some rounds on the SLSA Hotlaps Course, which is recently residing in the Blake Sea. Trap was on her Bandit 22 LTE, so I asked her to TP me over, and we sailed one round of the course …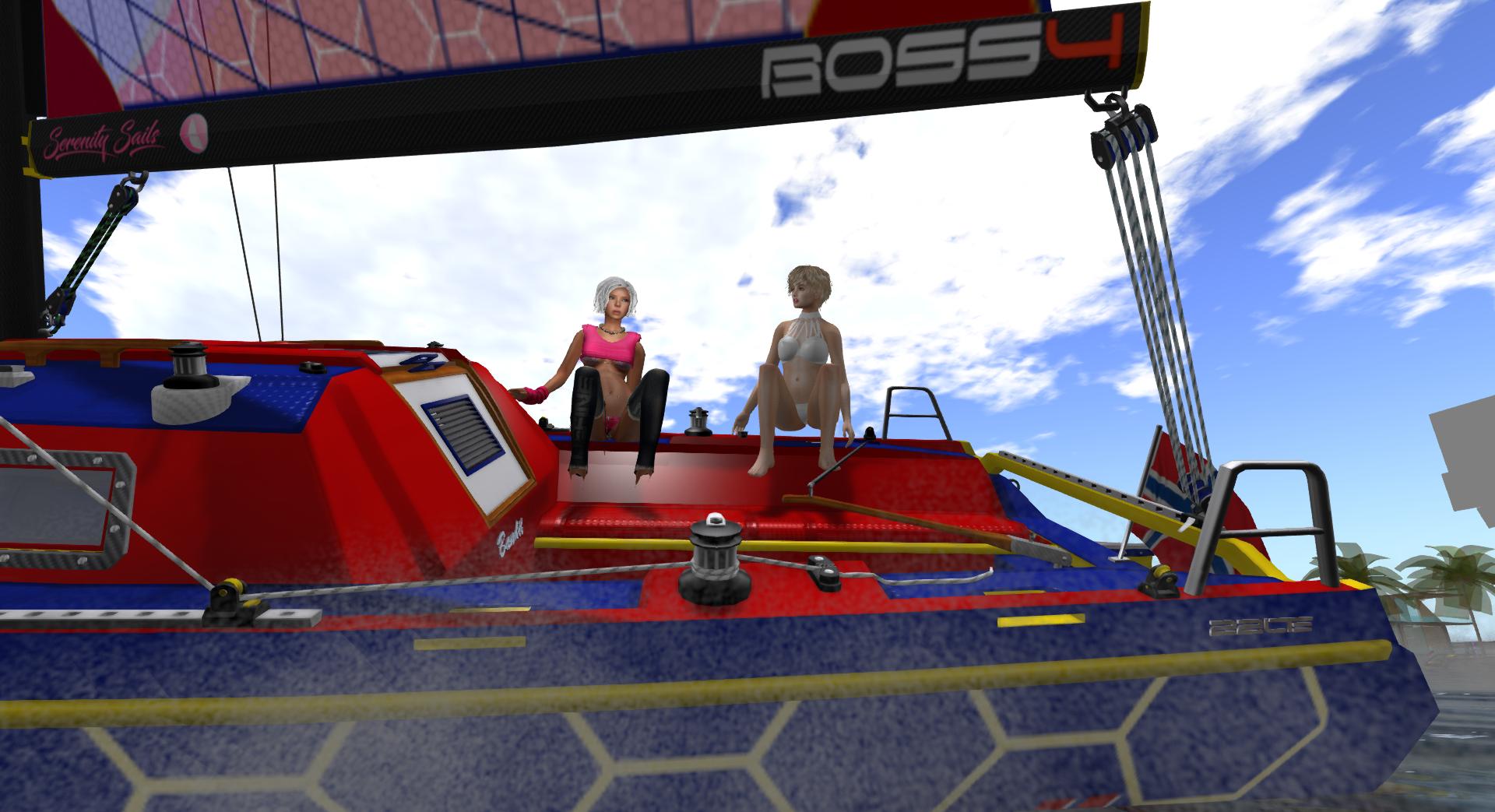 … as usual, compared to Trap even fairly introvert me is a regular blabbermouth, eventhough I was mostly busy framing these cool action shots. 😉
On that day, with Orca as superduper crew, Trap managed to shave off about 5 minutes off her fastest solo time. Every aspiring SL race skipper should see to have an Orca aboard!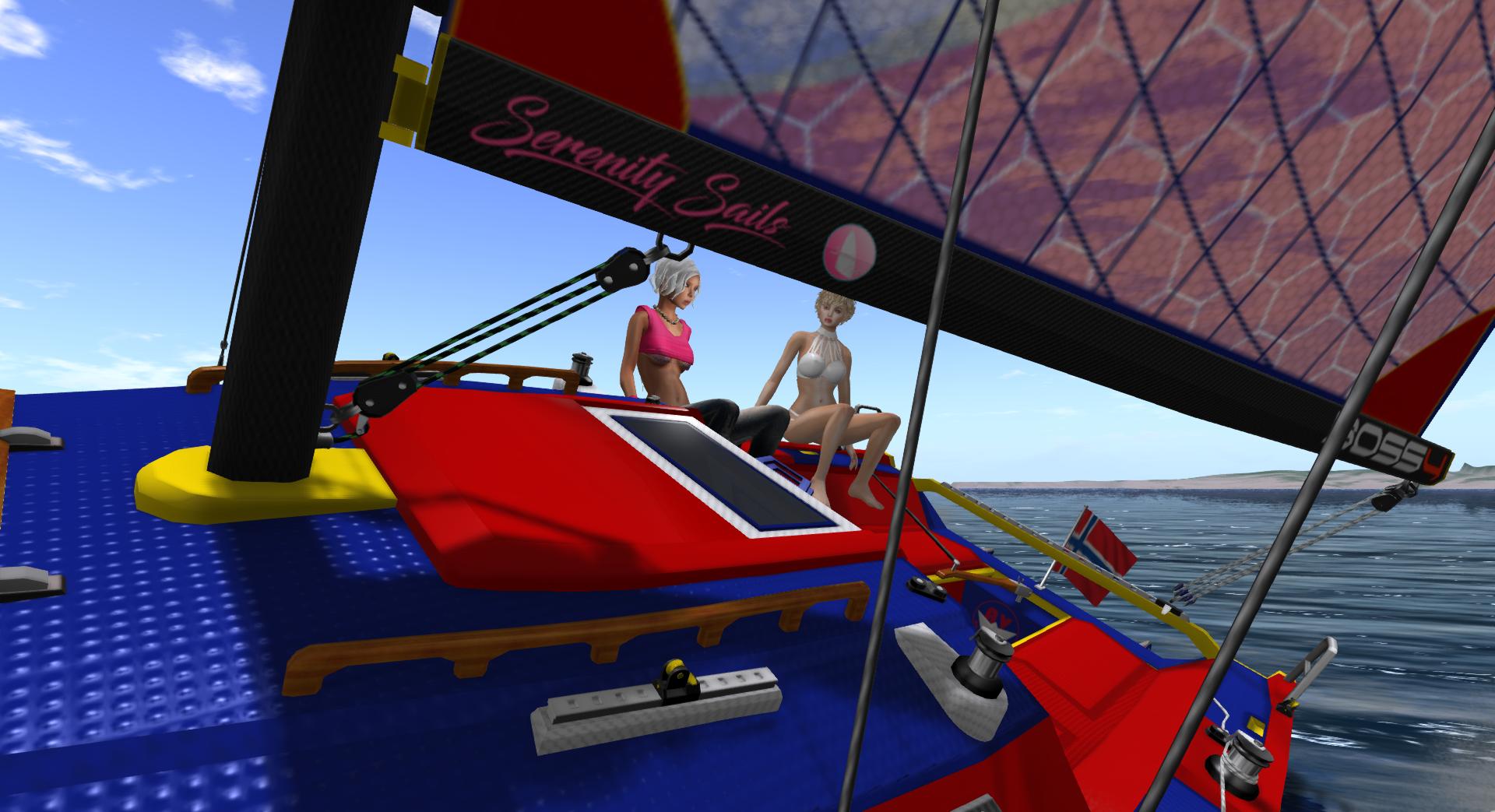 But no, crewed 22s are timed in a different category than solo boats.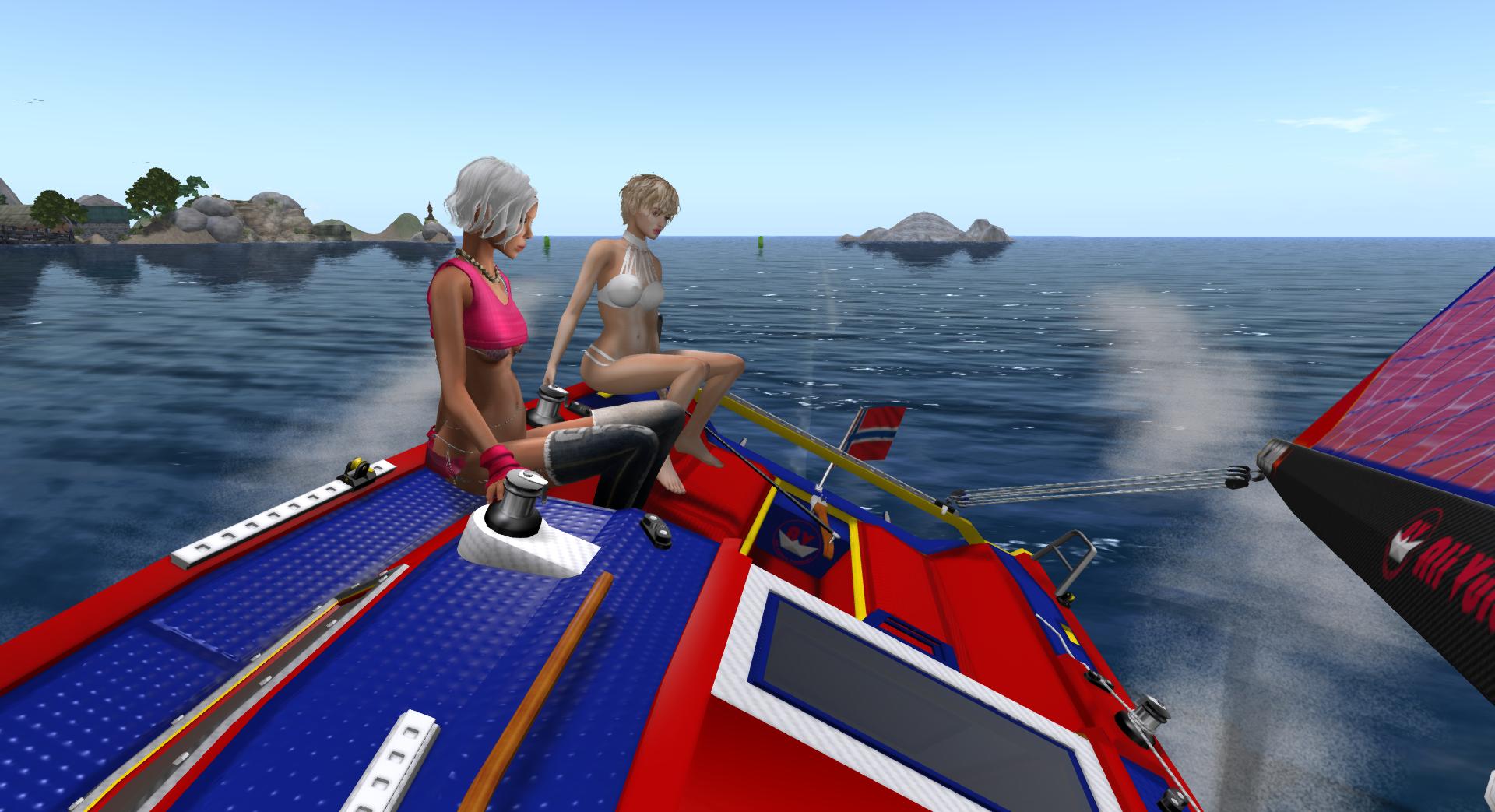 Asking why I didn't sail myself? I hate hectic. And I have the total sum of 2 minutes experience with that boat. I guess I must log in when nobody I know is around, and practice in total peace and quiet. You know, sailing, for me, is like a meditation. Can't have my thoughts stray off or any pressure or – god forbid – social contacts! 😮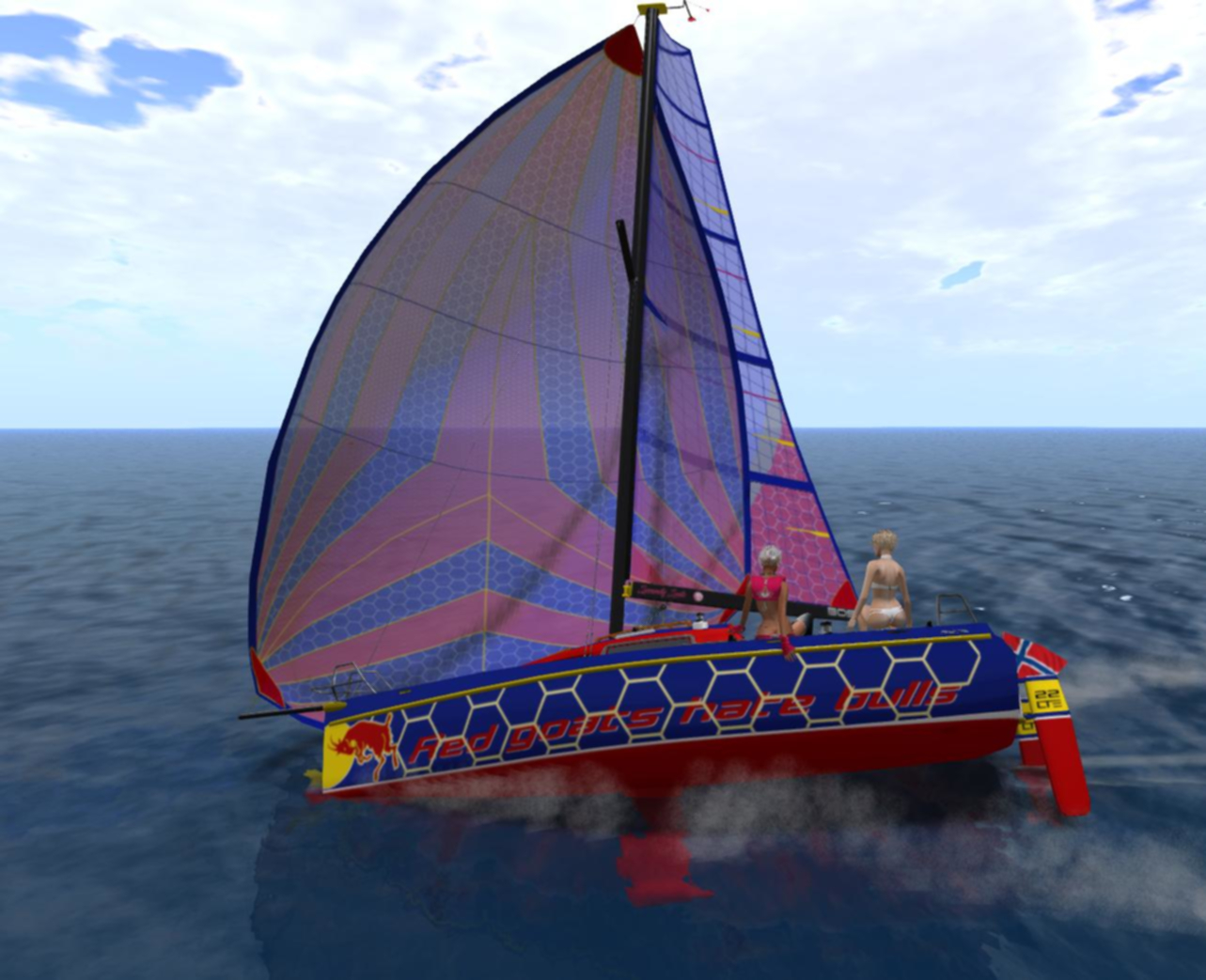 Trap's boat design is … an aquired taste. 😉