Nicole, Kim, Sirius, Ian, Moon, Larry, Adeli and Sea came yesterday for our second OFFshore test race to sail our I-Mocca60 course with wind from South West and 21knots. Palani joined the race 10min after the fleet started and crashed unfortunately in last quarter.
Sundays are mostly risky to organise a race, because conditions can be very laggy nearly everywhere in sl. Lot people are online and get their vehicles out. Our area was quite calm fortunately and like to say that we were quite successful with 6 finishers out of 9 starters with this big boat.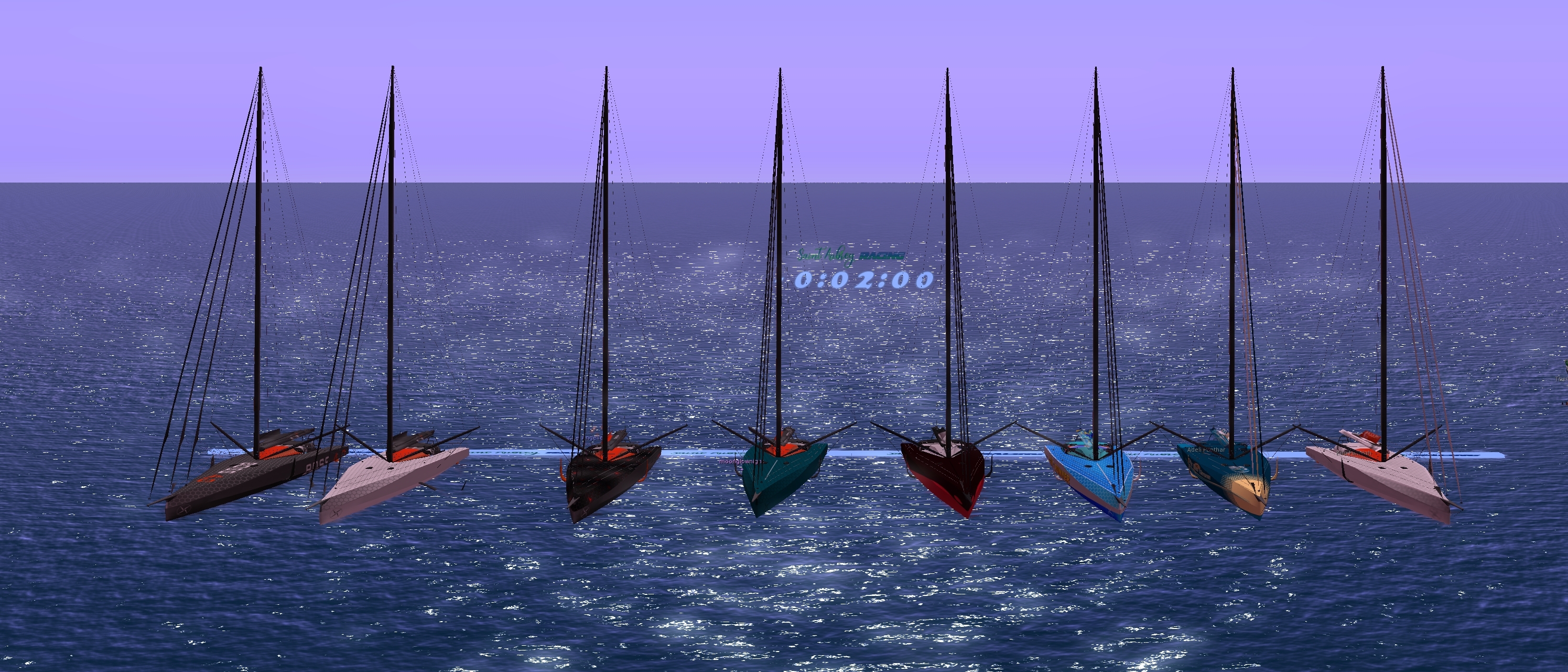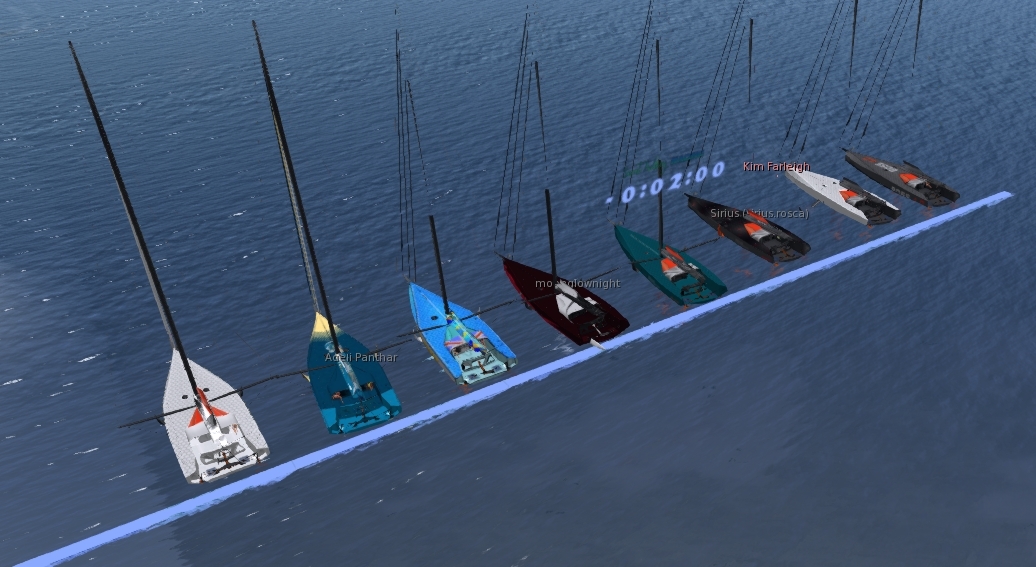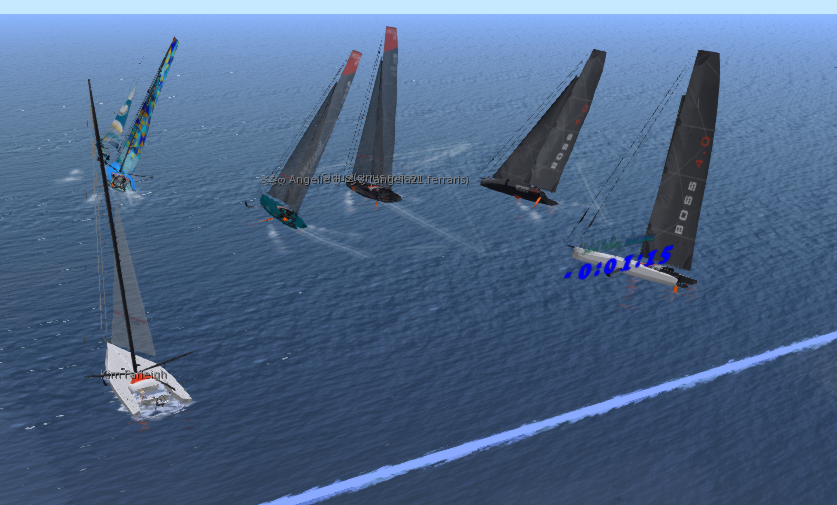 Some were concerned during the week when they came for some practicing that the start with spin could be a problem with 8 boats… but it went all fine and clear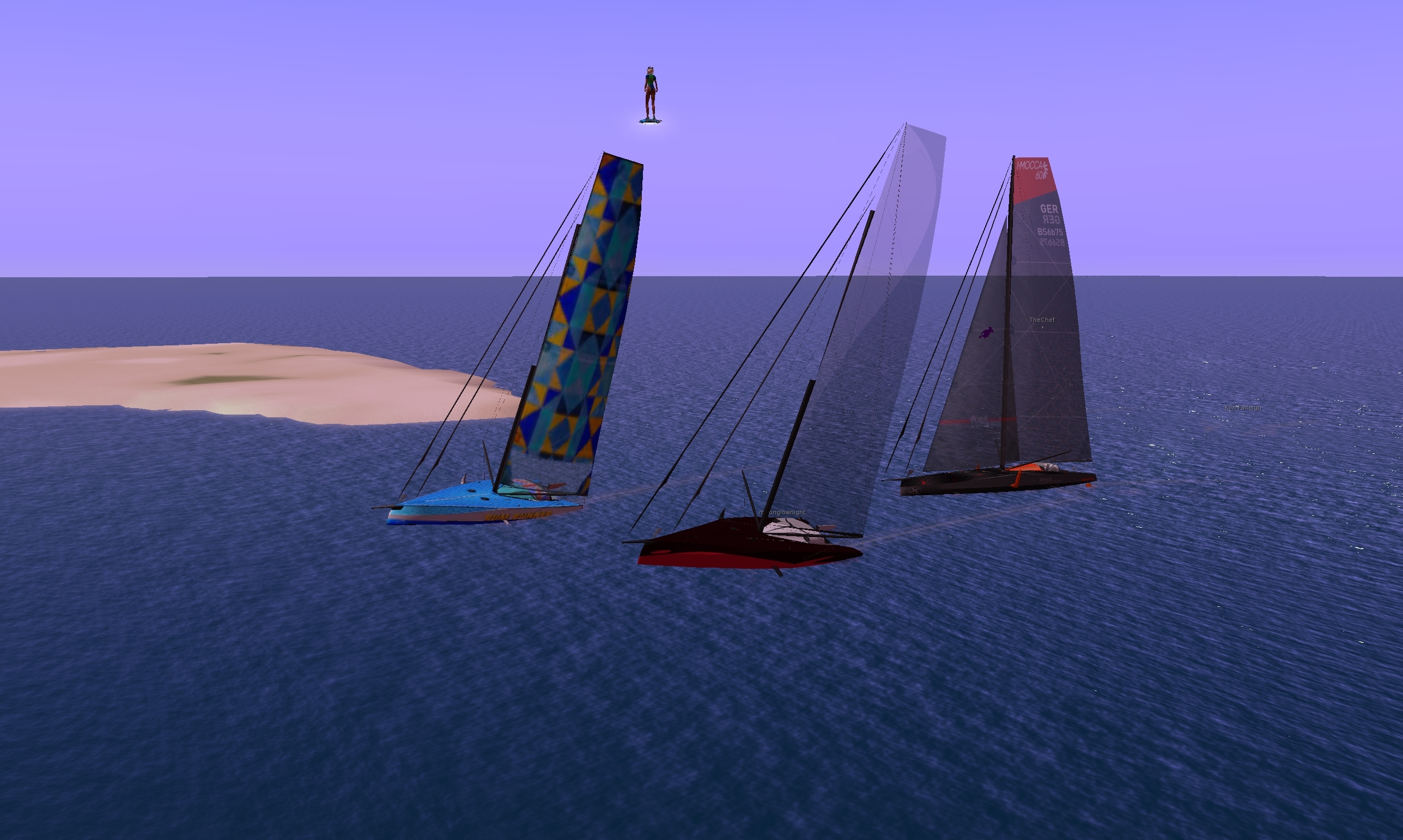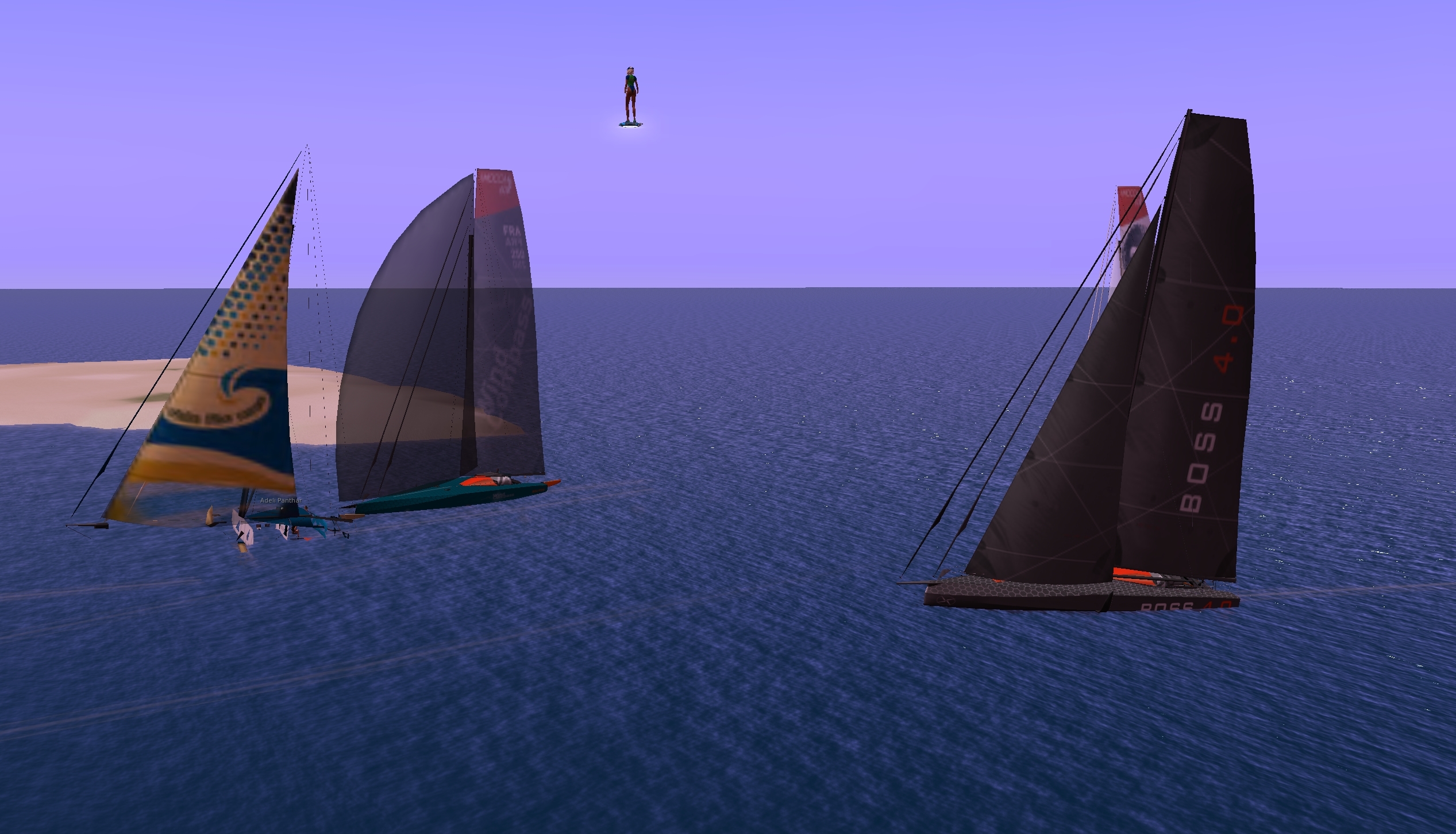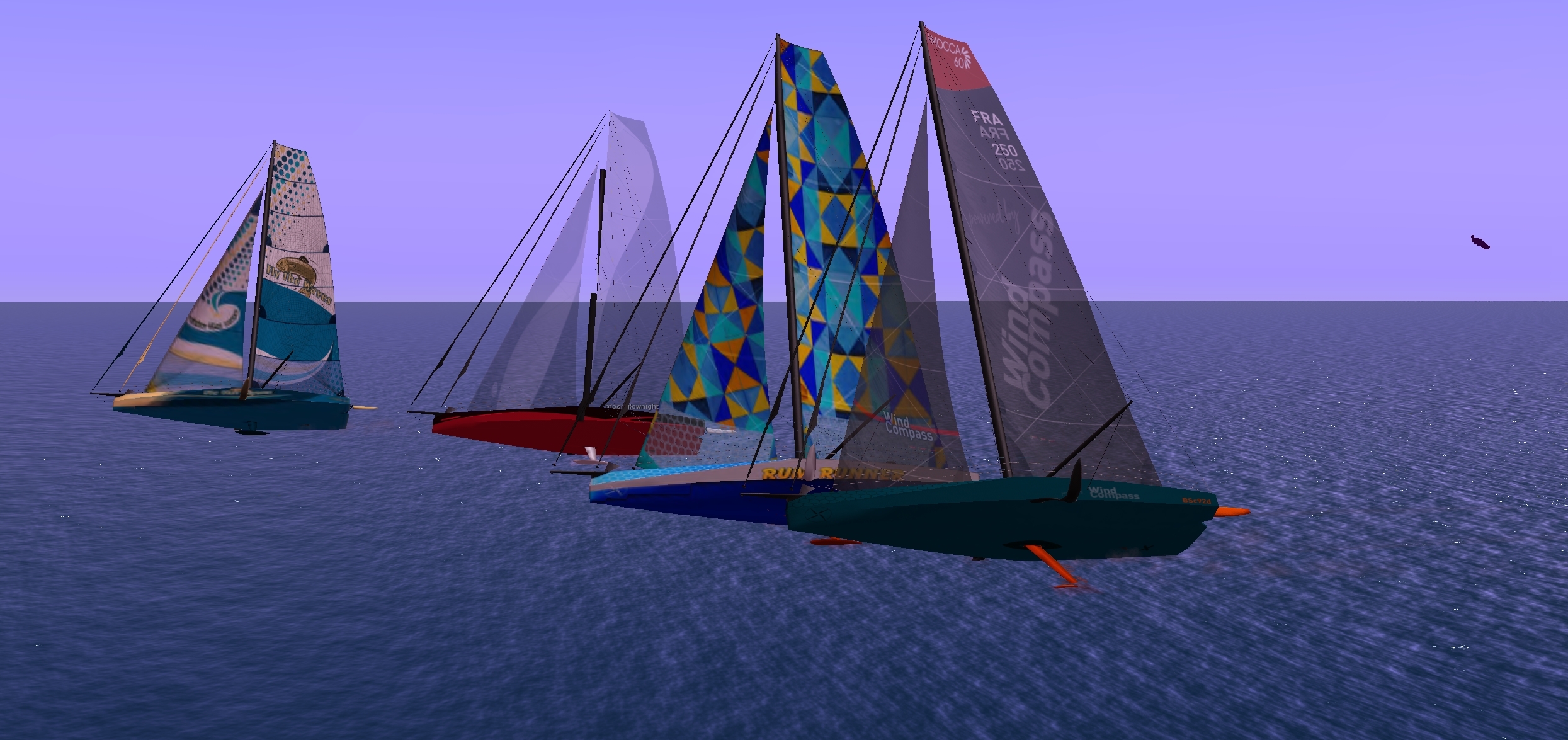 The long run (approx 18sims) mostly west and northwest to the lighthouse at sim Shoebow passing buoy CS, IS, Degrand island and buoy OW in a little snake line was a boat to boat race of Adeli, Ian, Larry and Moon with lots of position changes. Larry and Ian reached the lighthouse over lapped and Larry didnt realise that and made a nice but too close turn around the lighthouse. Ian did the same on the inside and git stopped unfortunately by Larry. Additional to that his boat showed after that to Southwest and it took him some time to get out of the iron status again. In the meantime Larry, Adeli and Moon sailed away a bit and Nicole and Sea caught up with Ian.
There are along the course some marina corners you might want to cut, but as i said in the briefing its very risky. Sirius and Kim tried that and saw too late that one marina owner had put up a transparent wall. They got stuck in it for minutes and only edit could help them out. So from that on Sirius was quite far behind the fleet and i think Kim gave up there (not sure but she might confirm that).
Back on speed Ian caught up with Adeli and Moon again quite fast around the sand island on Hatstat. The 3 had then a great fight all the way back to the finish.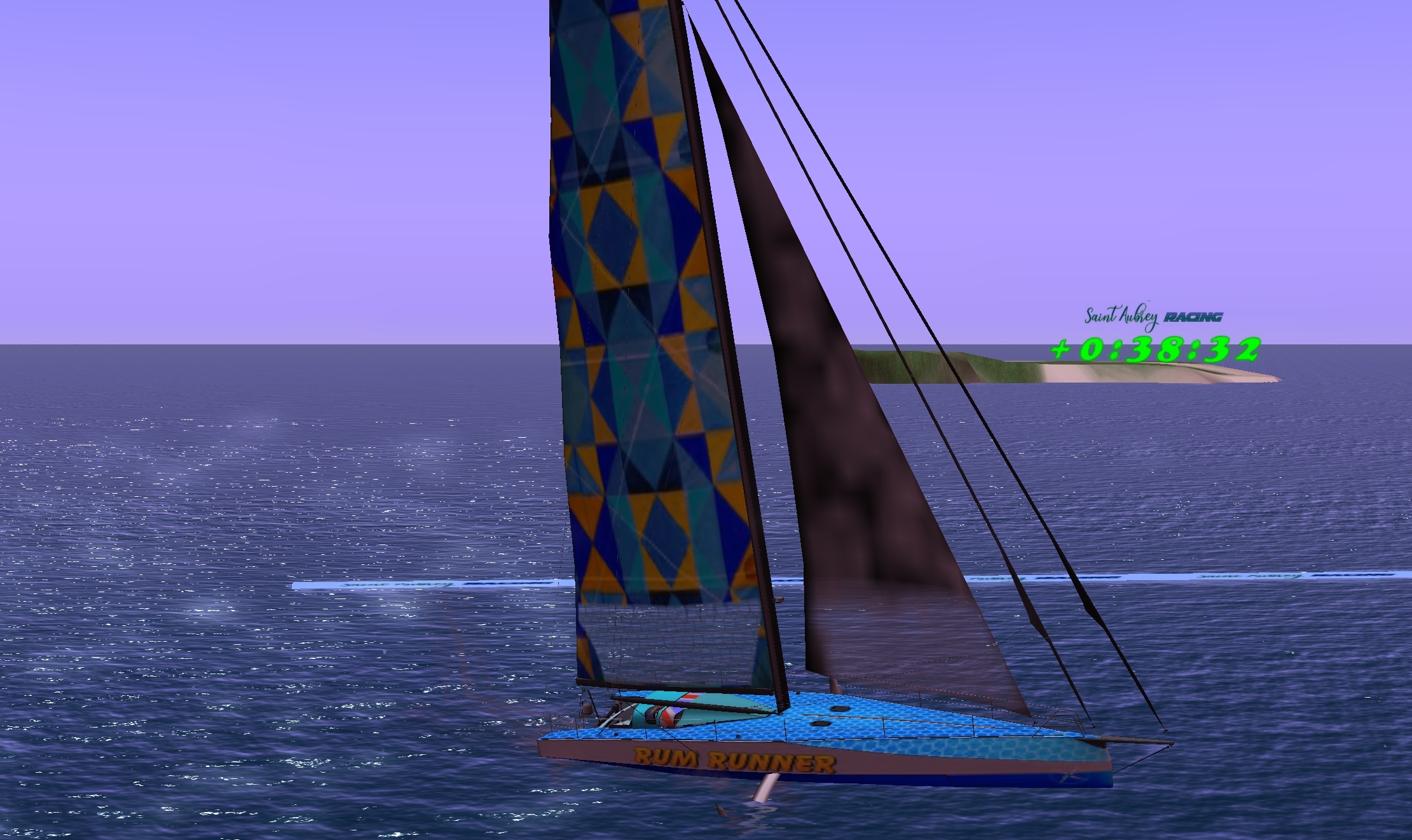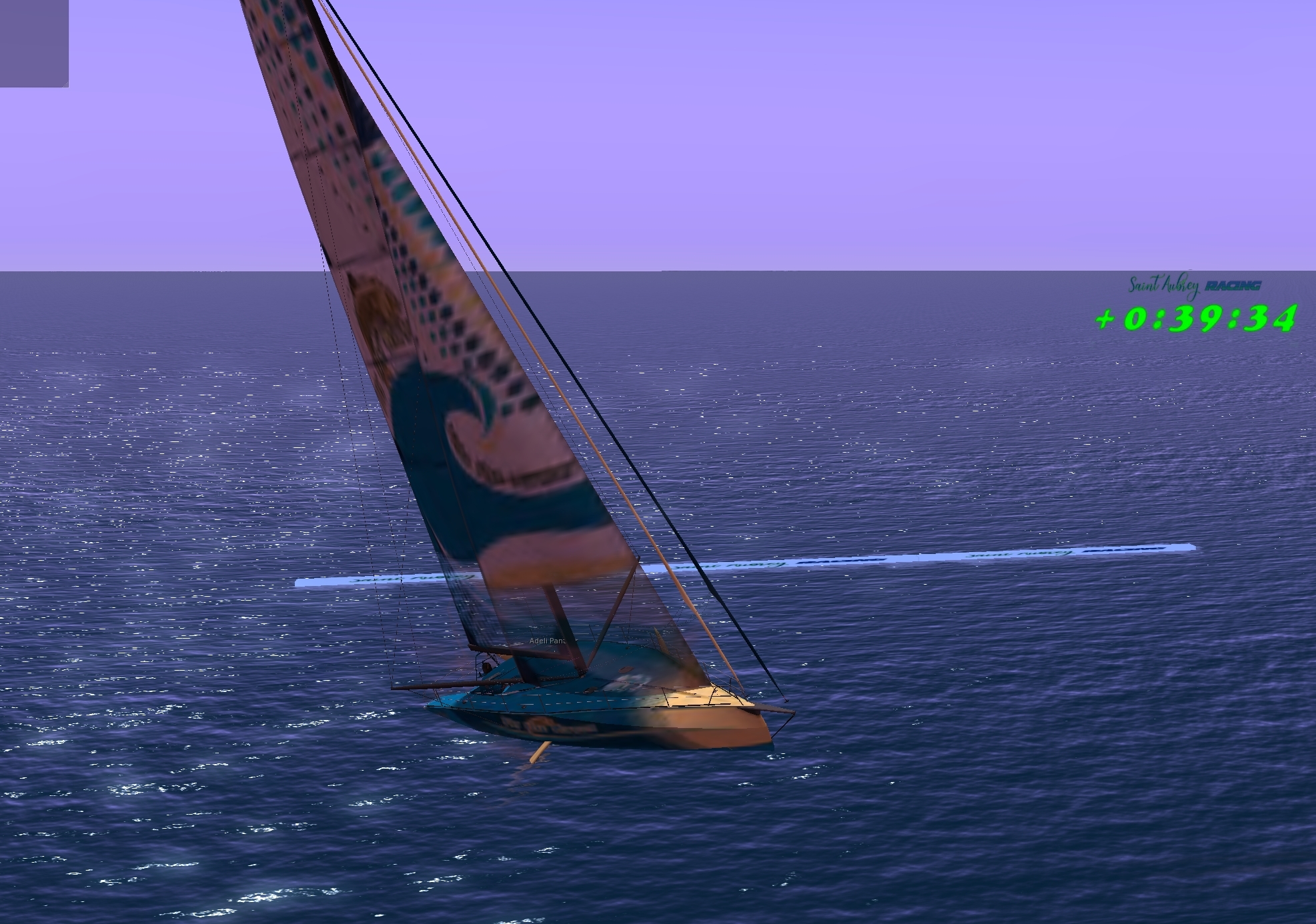 While i was looking for Sirius on the course i missed the finish of Nicole. Sorry Nicole.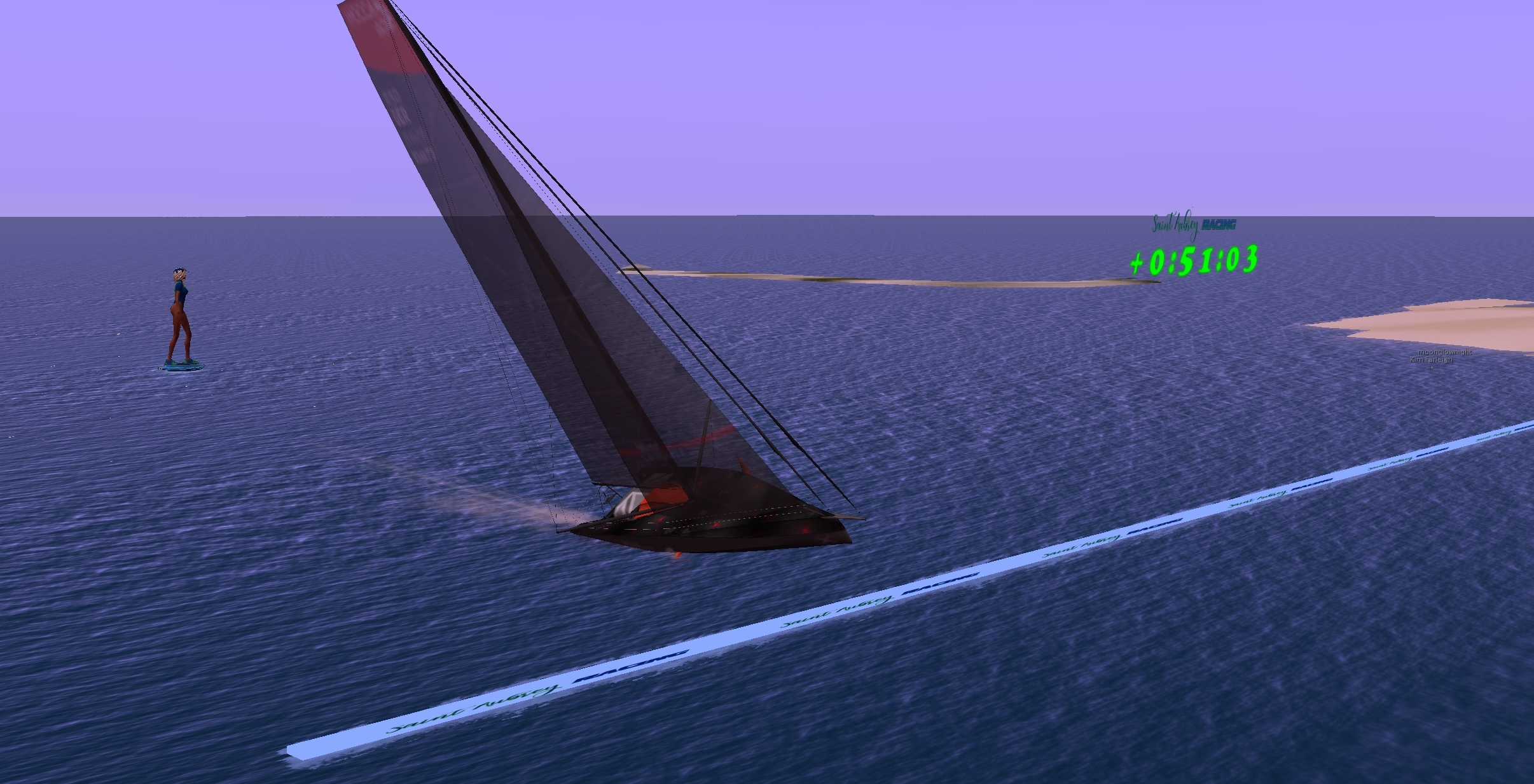 The fights for the lead to the lighthouse and then the whole way back looked really exciting. Only interrupted by the accident between Larry and Ian.
This isnt only a testrace for you sailors. It is a test for me as well and i learned a couple of things yesterday. My mistake was i gave Larry his penalty too late because i didnt want him to make the 360° in the fighting group. Thats why i couldnt watch it and i believe that he said he did it.
But anyway, next time i will order "moor" and then continue again. That can be done asap and even within a group like we had them yesterday. Then everyone sees it and there will be no doubts in the discussions afterwards. Sorry that i caused these confusions and will do better next time.
The second race yesterday went already a lot better than last week. Most took the chance during the week and practiced the course and sailed really well. This gives me a lot of hope we will see soon some more boats and very similiar exciting duels along the course.
Stay all safe and healthy and hope to see you next week again.
huga and kisses
Bianca