Just for an experiment I just reinstalled Firestorm viewer for Second Life and … whoohoo! It Immediately notified me that it had changed the graphics settings due to me having an Nvidia graphics card. \o/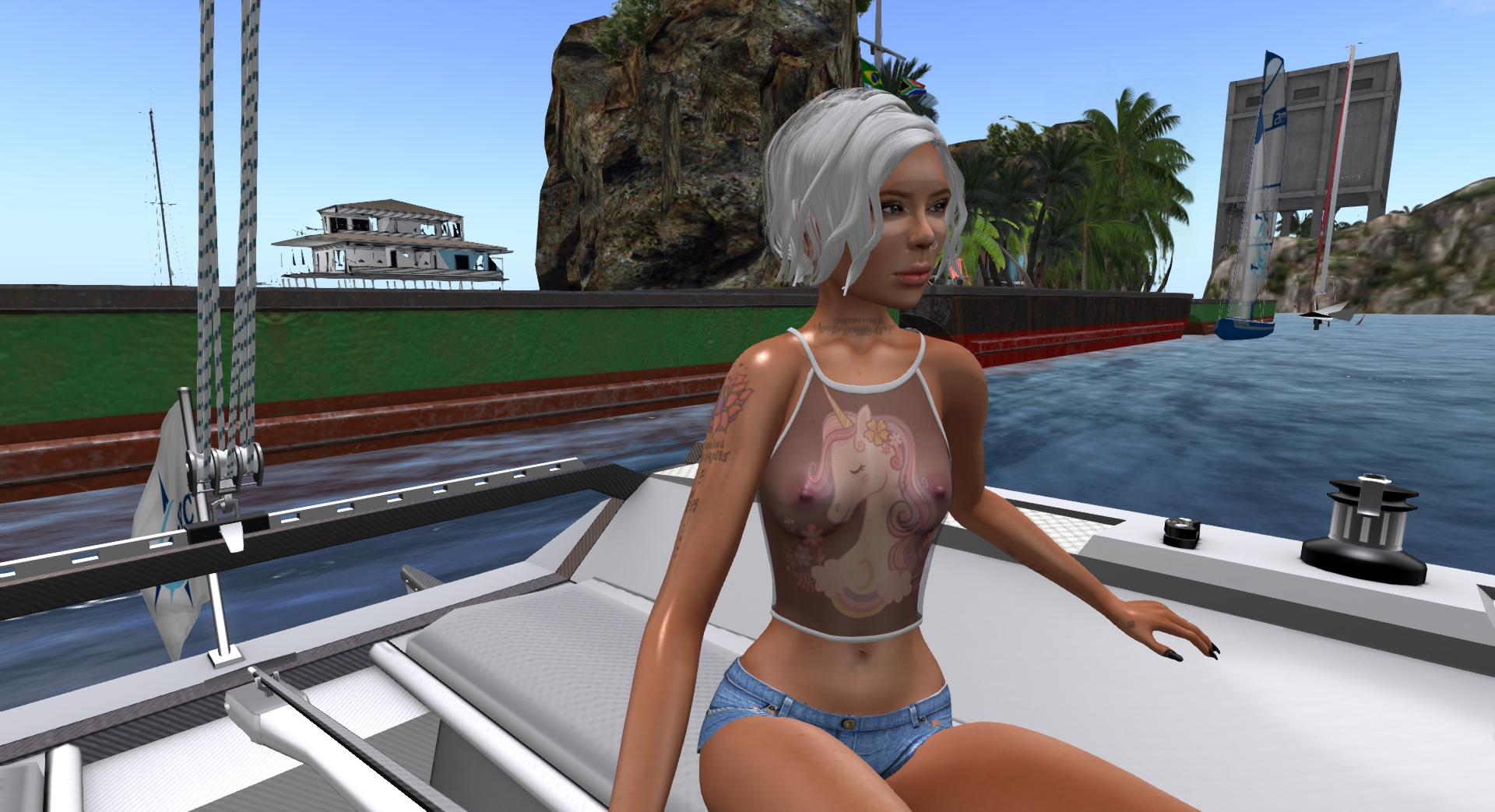 Fresh out of the box without any finetuning this already looks much better than before. But it's not what I want. I don't like the FS viewer too much, so I'll try to find a way to get the Singularity viewer to the same status. The Singu in AUR isn't the latest version tho. But let's see what I can achieve …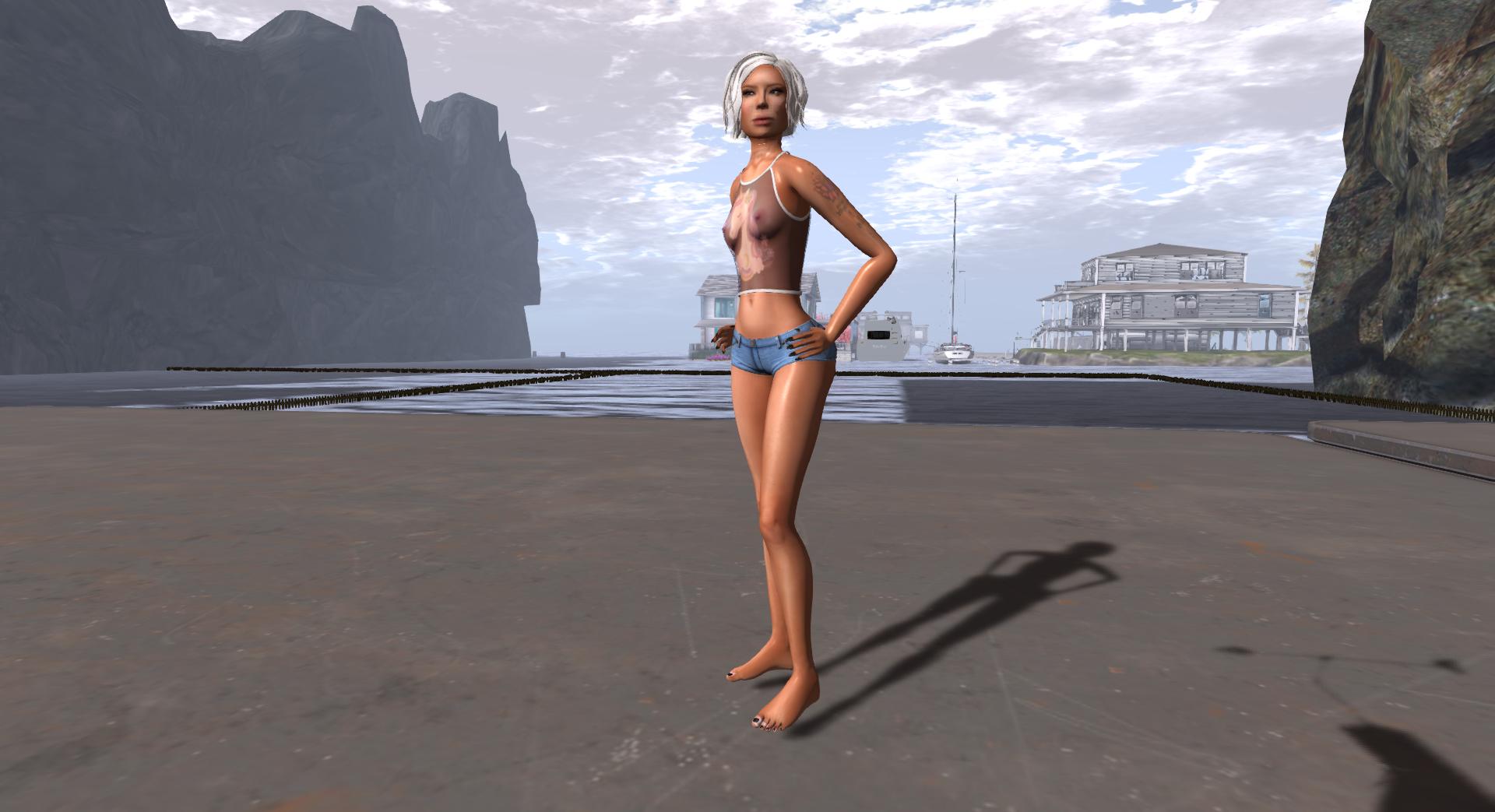 … and there she is, Orca in all her flatchasted glory. I even added a customized windlight setting, and as you can see, we have shadows enabled! Still 30 FPS which ain't too shabby for the old GTX770 card.
Happy hippo now. I just wonder why it didn't work yesterday and all thru the night? Ugh, doesn't matter, we're beautiful in a beautiful pixel world. That's all that counts!
So, I see a lot of nip/tuck OPs, shopping trips for clothes, hairs and girly stuff happening throughout the next couple days. But don't expect me to come up with those long plastic fingernails. I'm a sailor, a biker and a van driver! FFS, can't have any manicured hands. 😐 Actually can't stand that shit. Never needed it in RL so I'll be ok in SL, too!
Oh, I ain't pretty enuff for you? Too bad. Then don't fuk me. It's that simple. =^.^=