Following the economic collapse of a company town in rural Nevada, Fern (Frances McDormand) packs her van and sets off on the road exploring a life outside of conventional society as a modern-day nomad. The third feature film from director Chloé Zhao, NOMADLAND features real nomads Linda May, Swankie and Bob Wells as Fern's mentors and comrades in her exploration through the vast landscape of the American West.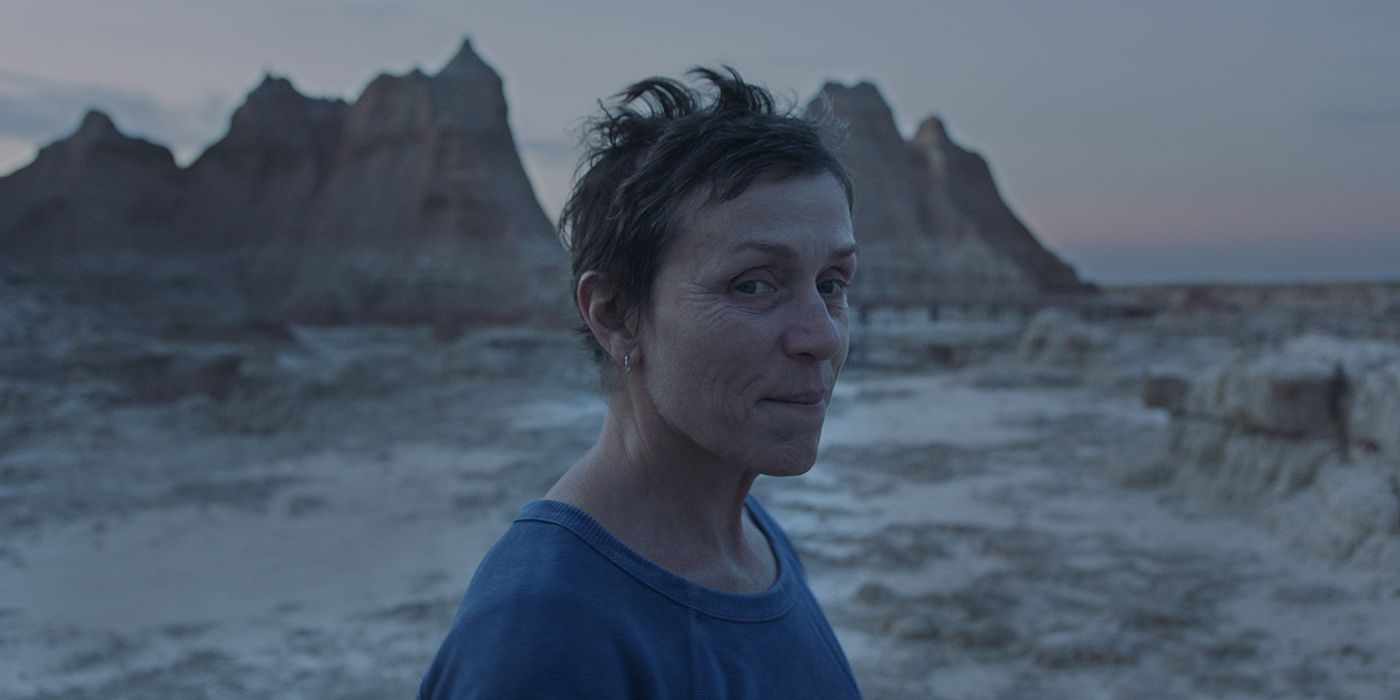 A topic near and dear to my heart, as I'm very interested in the nomadic lifestyle myself and am following some of the featured RL nomads on YouTube. That said I was very happy with the way these people and their way of life were portrayed in the movie. It's not just fun and games but mostly a mixture of sadness and serenity. And a sense of community, as far as these notorious hermits are capable of community.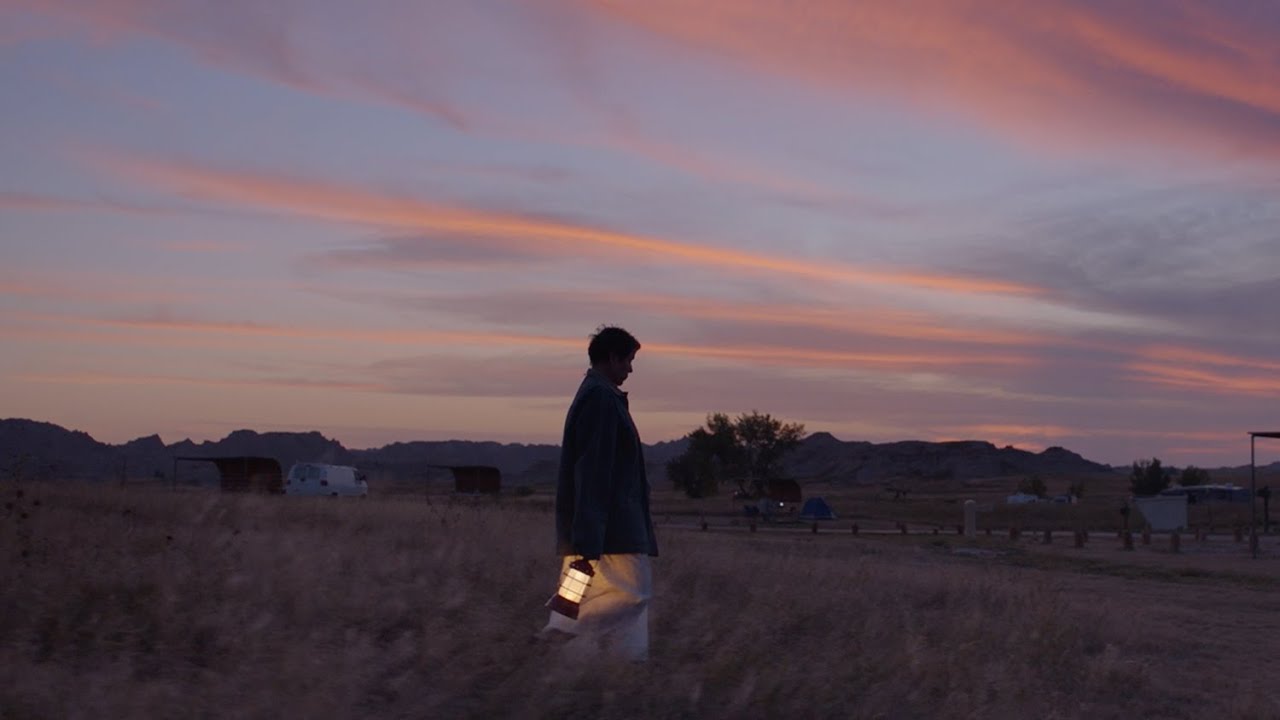 Vandwellers, nomads are a steadily growing group of the population living at the fringe, parallel to the "normal" society. Most of them are no spring chickens anymore and kinda know what they're doing. They might be houseless – not homeless, and most choose this kinda harsh but very fulfilling life on purpose.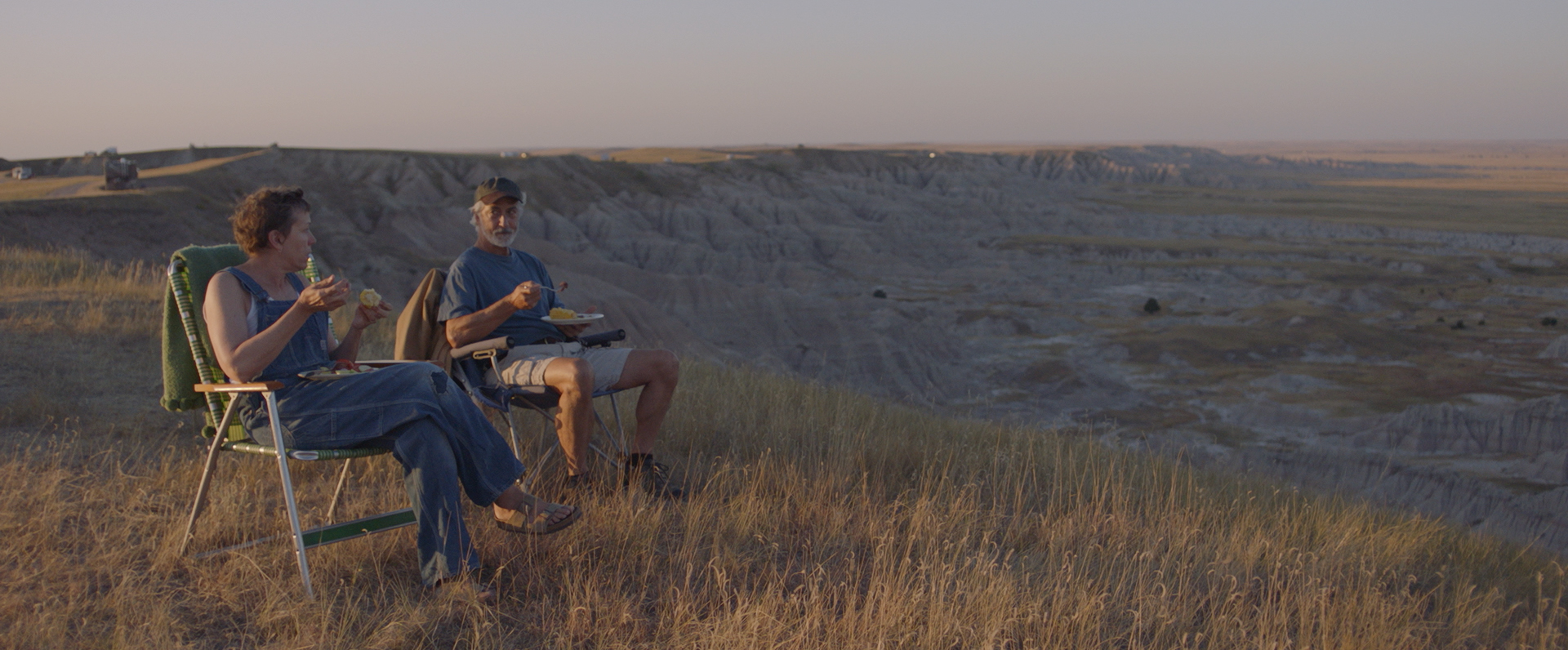 Ok, how was the film? Honestly it was a bit boring, brooding, the cinematography not as grand as expected but rather dark, the drama very undramatic, the mood rather cool. Exactly like the lifes of our protagonists. The whole movie oozes a sadness and a feeling of loss. Fern, McDormand's character, has lost her husband and her job and won't find a new one in her one-horse town, so she packs her van and off she goes. Very realistic scenario afaik. Most of the RL nomads are older widows and widowers and have suffered tragic losses on all fronts of the American Dream.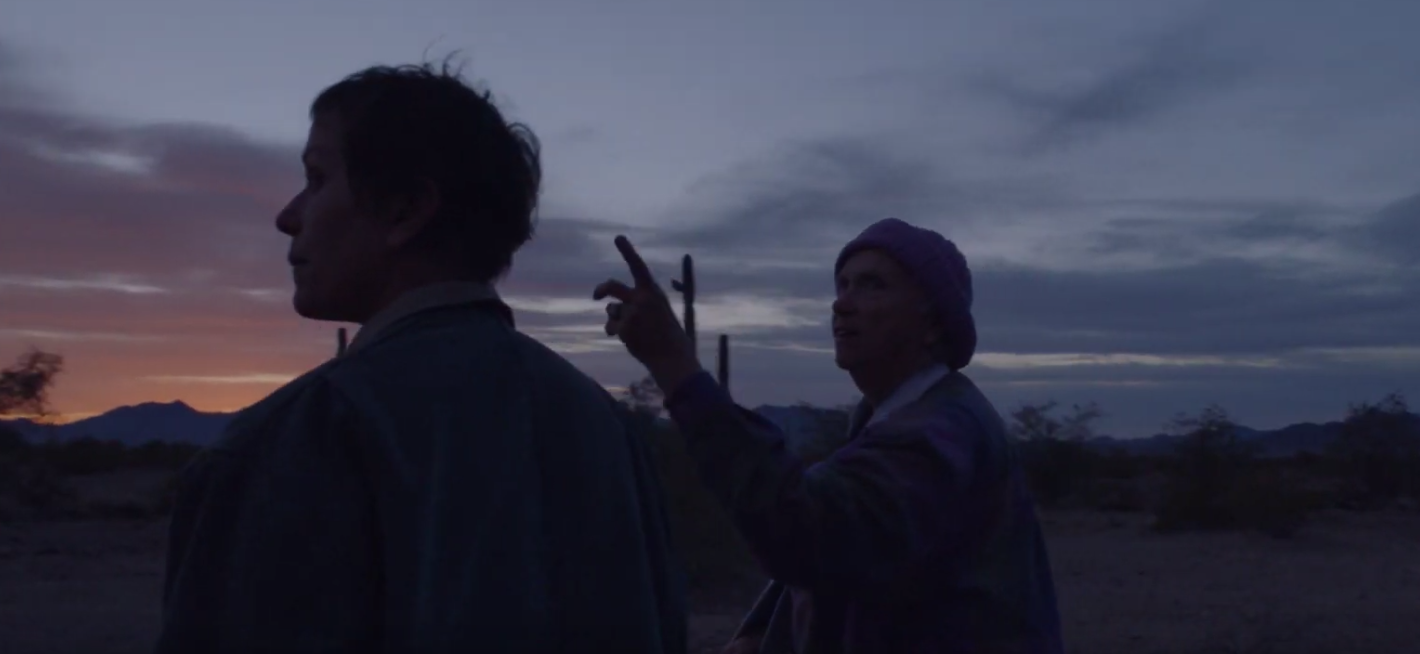 Frances McDormand and David Strathairn are playing their roles very nicely and don't appear like aliens among the cast which was made up almost entirely from RL nomads. Other way round for Swankie and Bob Wells who could've been semi-pro actors. And exactly that makes Nomadland such a success: It's a fictional drama played out by the real persons in real locations and becomes a quasi documentary. We learn a lot about these modern nomads: the totally hip and young vegetarian yoga crowd with their highly stylized instagram lifestyle is but a small but loud minority among the real nomads who are often sick, mentally damaged, older people who just wanna get away from society and find peace and quiet. From what I hear every other nomad's rig is equipped with a CPAP machine rather than a mobile disco. 😉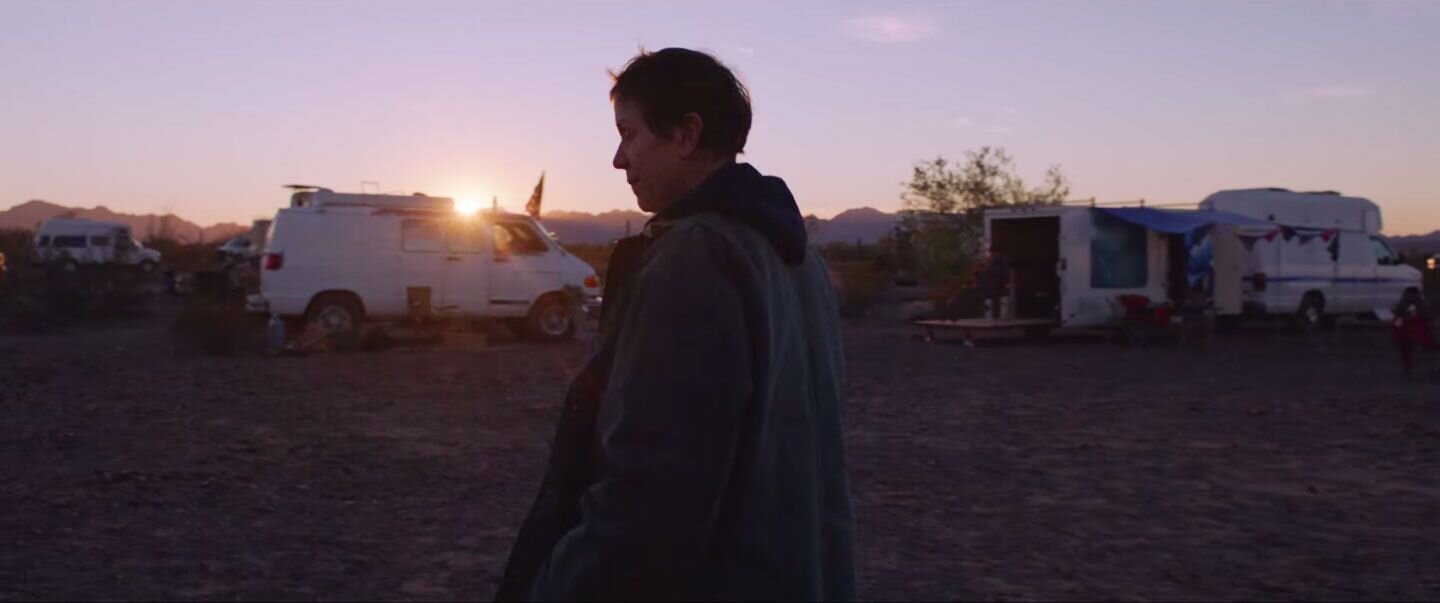 To say Nomadland is a slow burner might be the understatement of the century. If you're not totally put off by now, you can watch a video by Carolyn, a close friend of Bob, who was also an extra in the movie:
What I really líked about Nomadland was its ambiguity. People, even close friends are floating in and out of Fern's (McDormand) life, some are dying. For nomads that's normal, no big deal. In the last scene we see Fern hitting the road again, after declining Dave's (Strathairn) invitation to stay with him and his family. I guess that's one of the big life lessons we can learn from those rubber tramps: Life is a journey, we just have to decide if we are gonna be passengers or drivers. I guess Nomadland delivers that message quite nicely. All the characters in the movie and in RL have taken the steering wheel into their own hands and plotting their own course. That's life 101!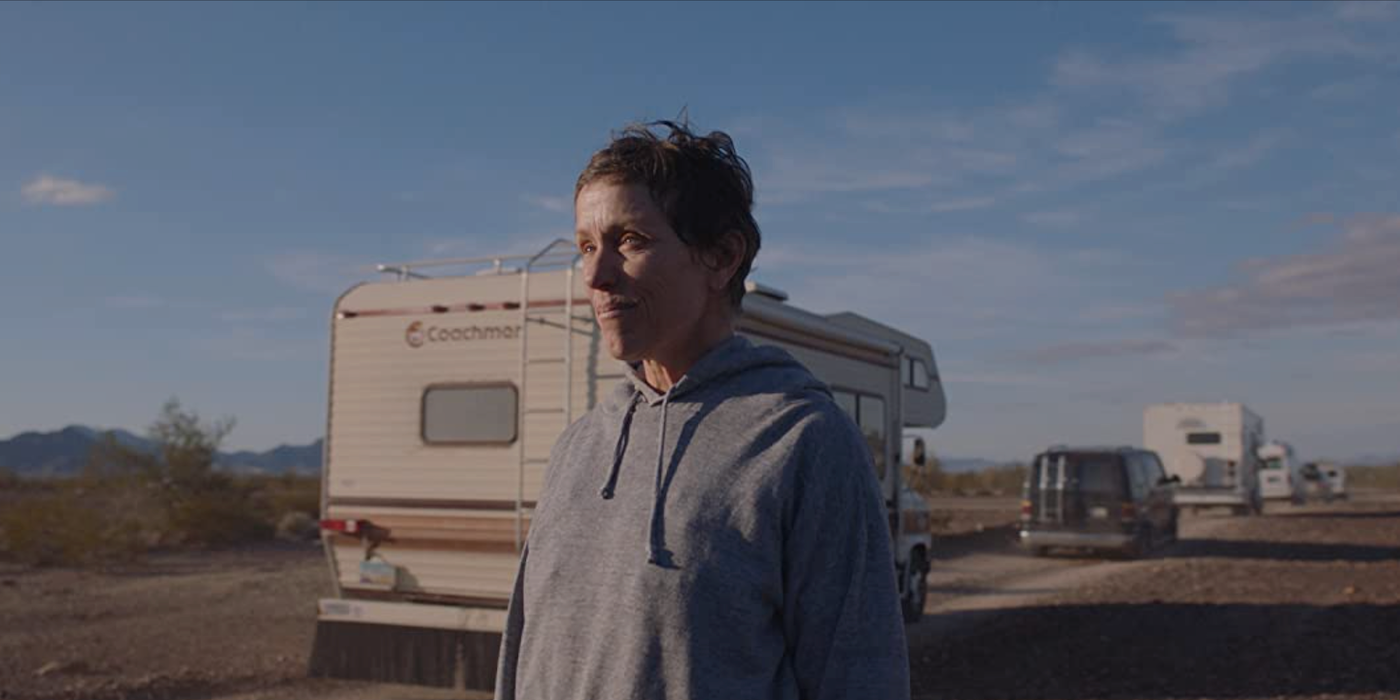 CONCLUSION: It's neither a miracle nor the promised lifechanging experience. At least it wasn't for me. For some of you more static, family- and career oriented folks it might be. Nomadland is a nice watch in any way, it won't disturb you but it might put you to sleep. 😉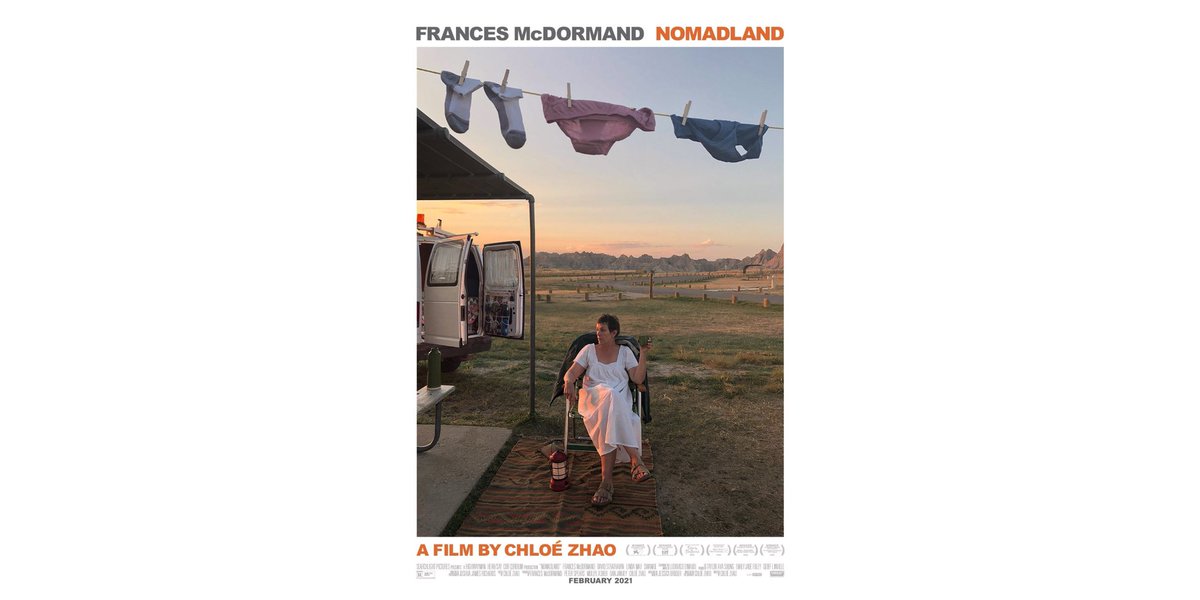 Here's the trailer:
And if you've not fallen asleep by now but really wanna watchy this wonderfilm you know where and how to get it, right my frens?
Oh, and here is none other than world famous Bob Wells himself with a review of the Nomadland novel, by Jessica Bruder: