I think i can say the first test race yesterday was a success. We had 7 boats at the start and a dock filled up to the maximum of 25 spectators.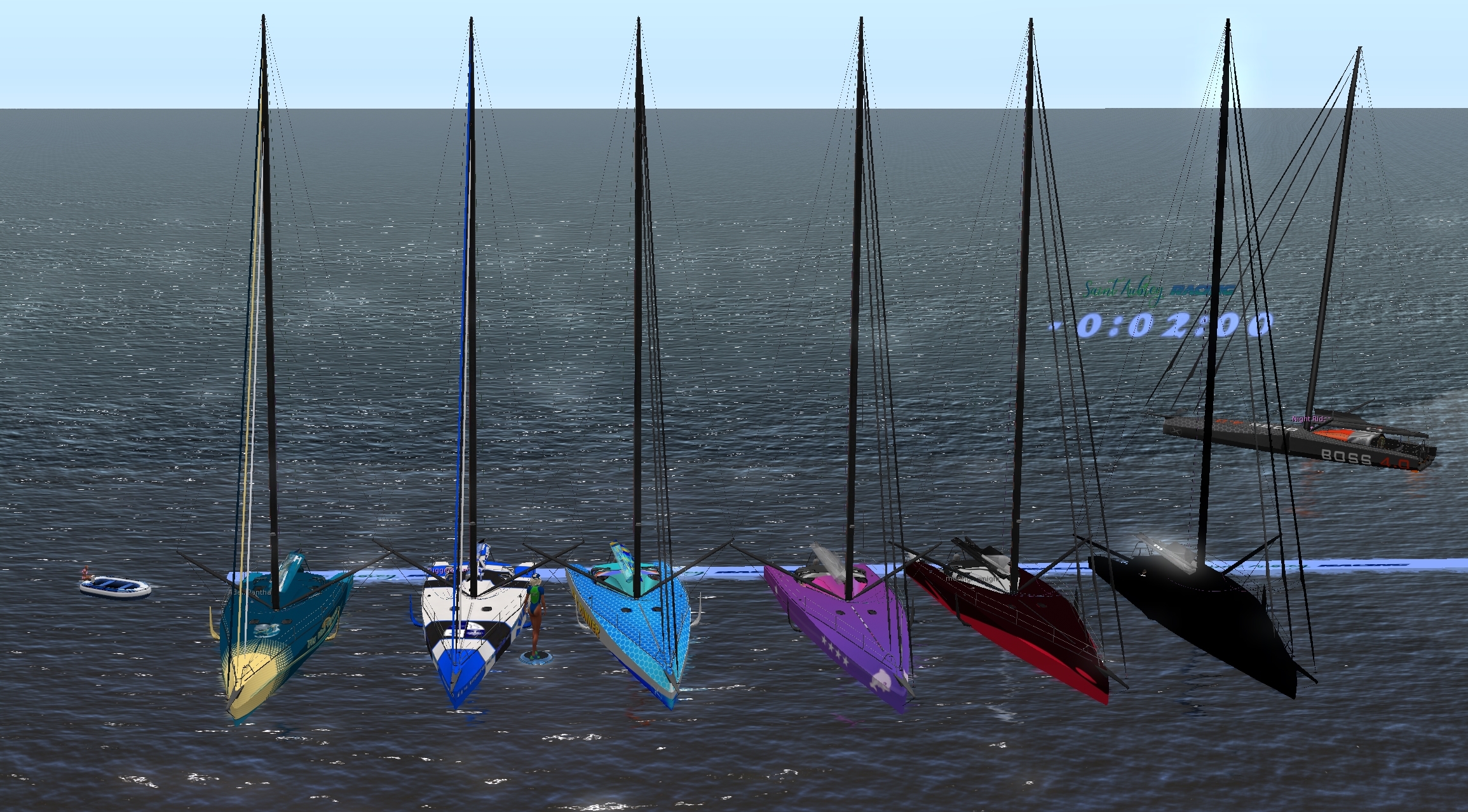 This is one of the most complex boats now in sl, very well done and after a bit of practice and testing it really starts to be exciting and challenging fun. Be aware its learning curve is a bit longer than on most other boats we have, but be sure its really worth it.
A quite new boat and a new 40min long and quite complicated looking course makes this worth to do a test series before we add it to our "fun championships".
The course was open all week and some took the chance to practice a bit. Those have been the ones who sailed in front. But i am very sure that after 3 more testraces and maybe some more training runs people will learn the course quick and can then concentrate on the boat and racing.
We will use first only this one course here at Saint Aubrey and maybe reverse it in the future when all is settled a bit more. First two winds will be North East and South West, 21knots with light variants of 2. But i have tested the course with North West and South East wind already and i will add them later to our winds. They will be a quite a challenge with more upwind tacking, but i want the sailors first to know the course better before i will add them, but i will add them sometimes in the future.
We used yesterday 2min for the prestart time and i think if we will get even some more boats for this race this time is good for this race. It is time enough to sail out a bit, find the right place for the start, do some tactics and then start
Laured rezzed her boat just some seconds after the prestart was started and joined the race. Night Rider in the background bought this boat 30min before the race and tried to followed the fleet for his first ride with it.
Most was new in this race (boat, course, longer line), but we saw a great start of most of the sailors. They all found their place, let others fairly suvive and started their first Offshore race adventure.
Larry, Adeli and Lisa took early the lead on the first upwind leg and arrived first at buoy OE.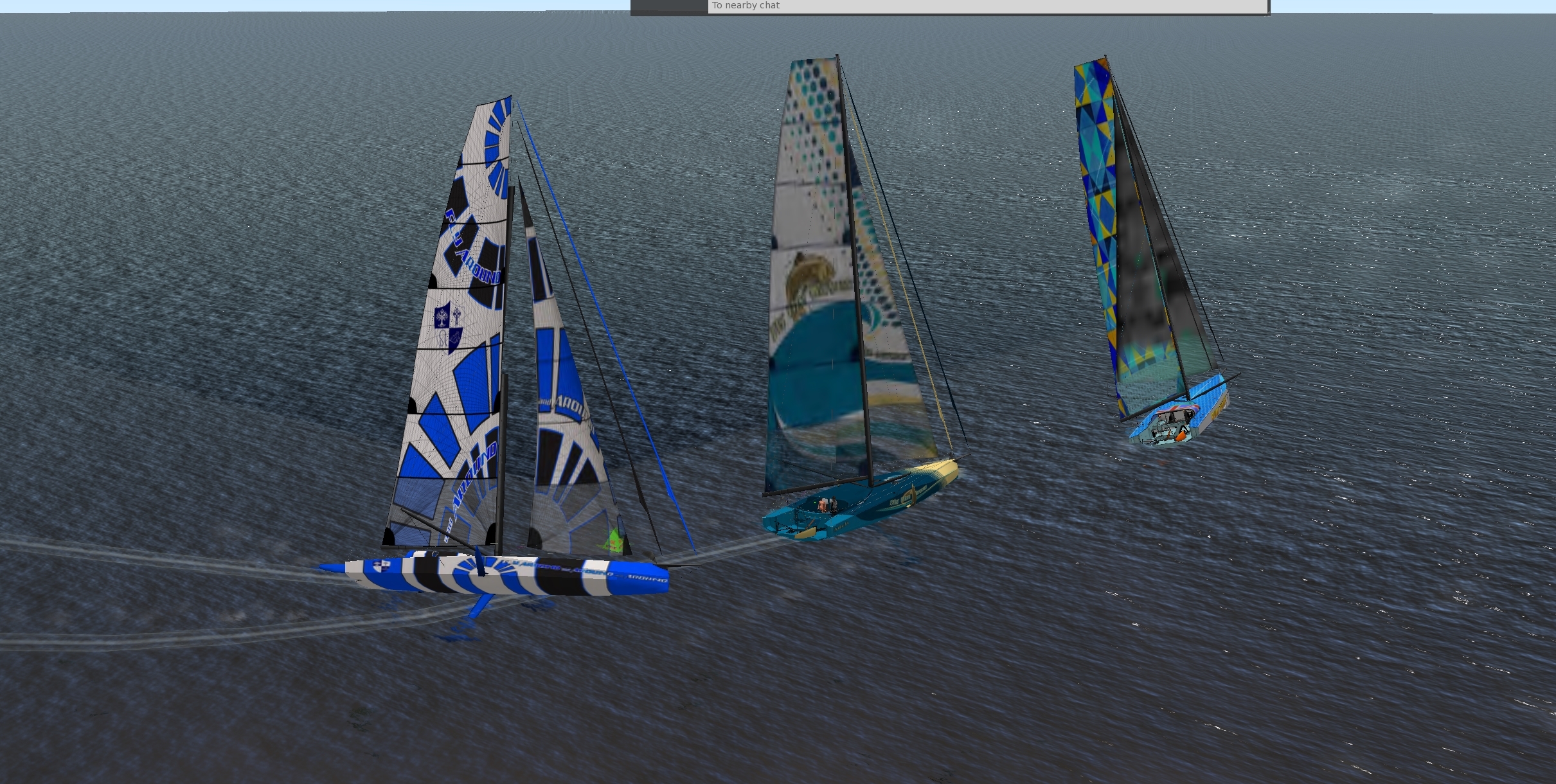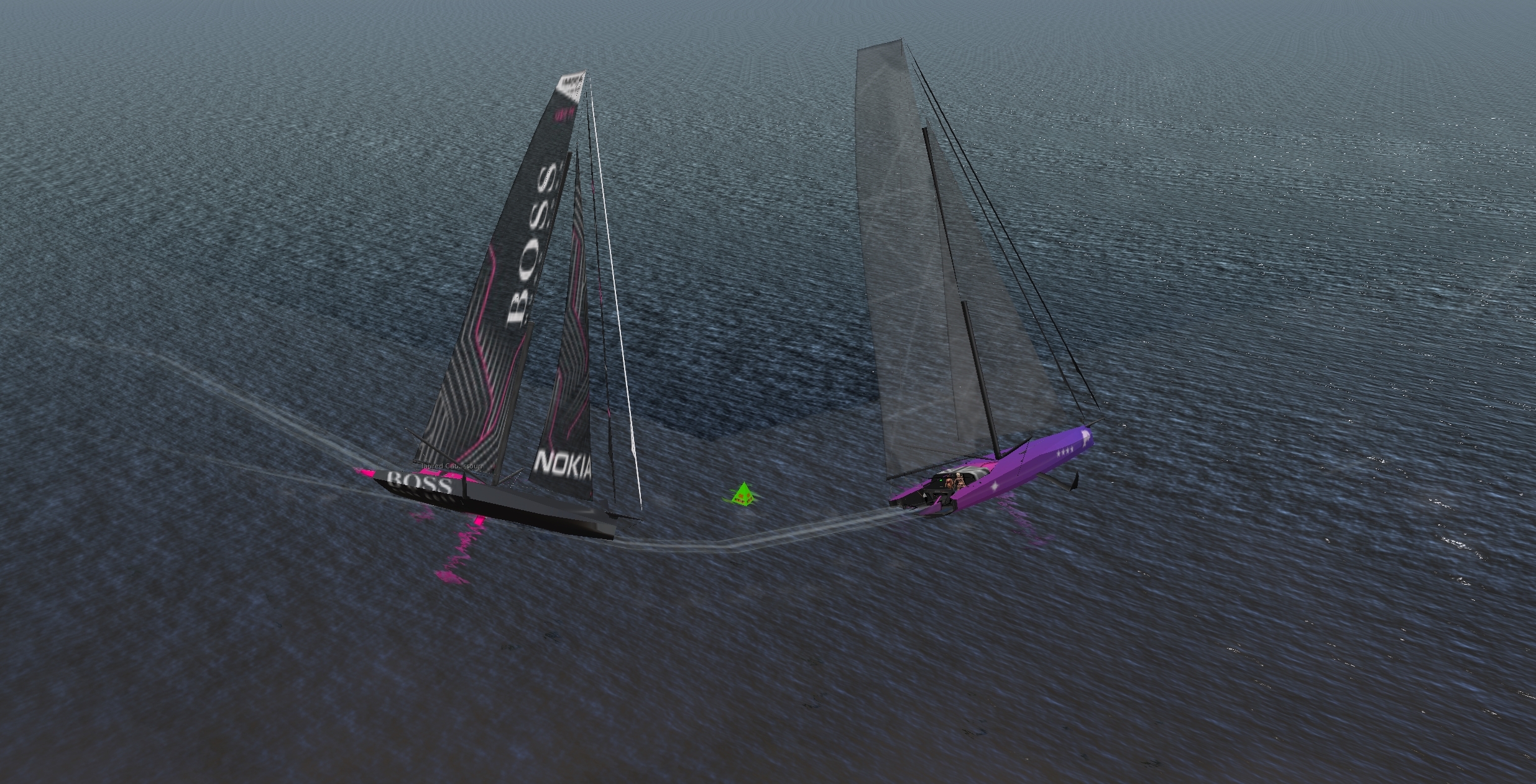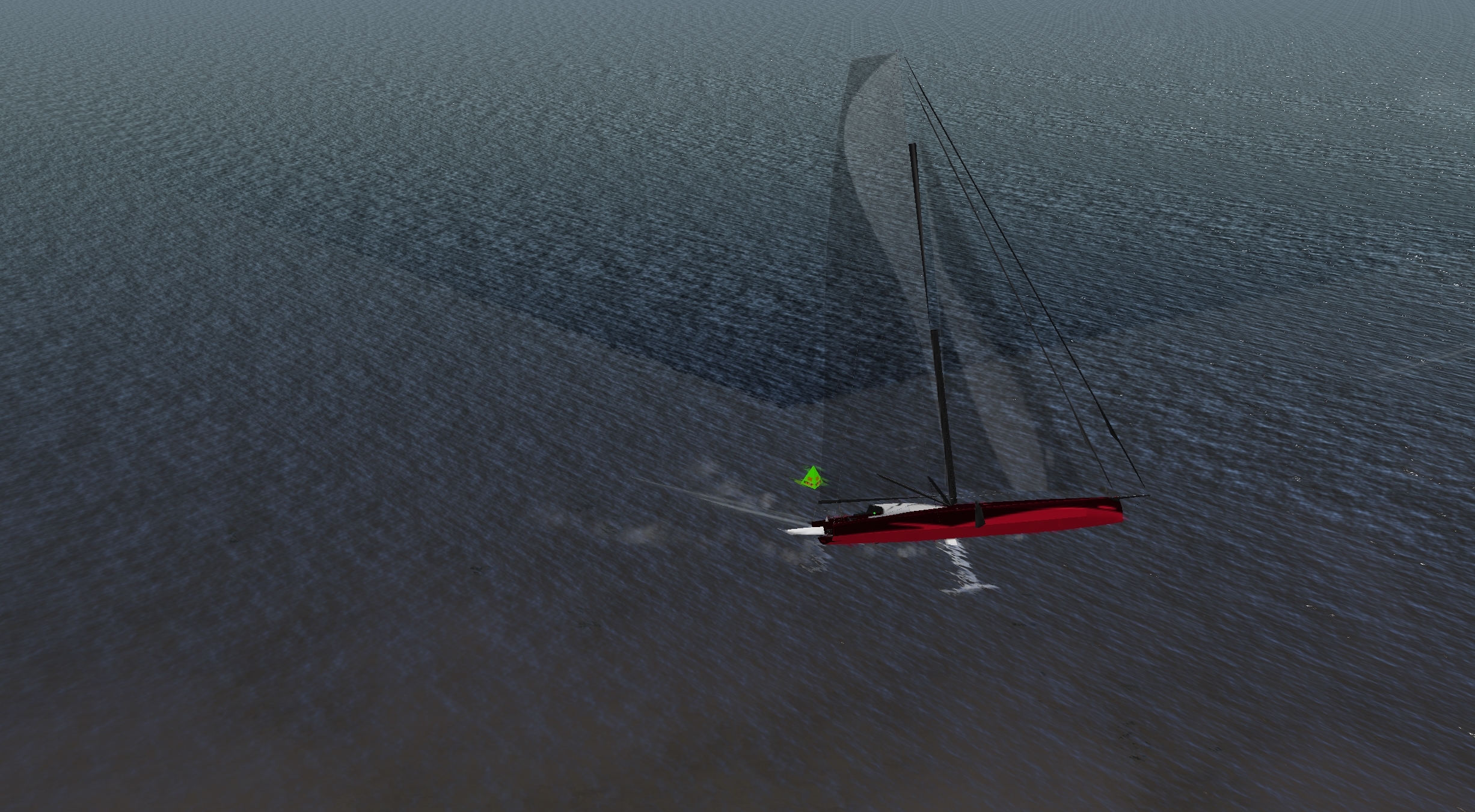 After buoy OE the fleet started their first long reach leg to the most western mark and passed the spectators in a little distance.
Larry and Adeli had a great duell for the lead and changed positions on the way to thge Lighthouse and the island south of it.
Lisa on her way to the lighthouse had more lag then Larry and Adeli and fell a bit back, but followed the two leaders on sight.
Adeli and Larry fought hard but really fair the all the way passing buoy OW to buoy IN and with a better tack Larry took the lead again.
Somewhere on the first long reach leg to the lighthouse we lost Laured, who did a wrong turnoff. I am very sure she will learn the course quick. It seemed that Moon hit a sim cross somewhere and had to resit, but he didnt give up and sailed the whole course bravely until the end.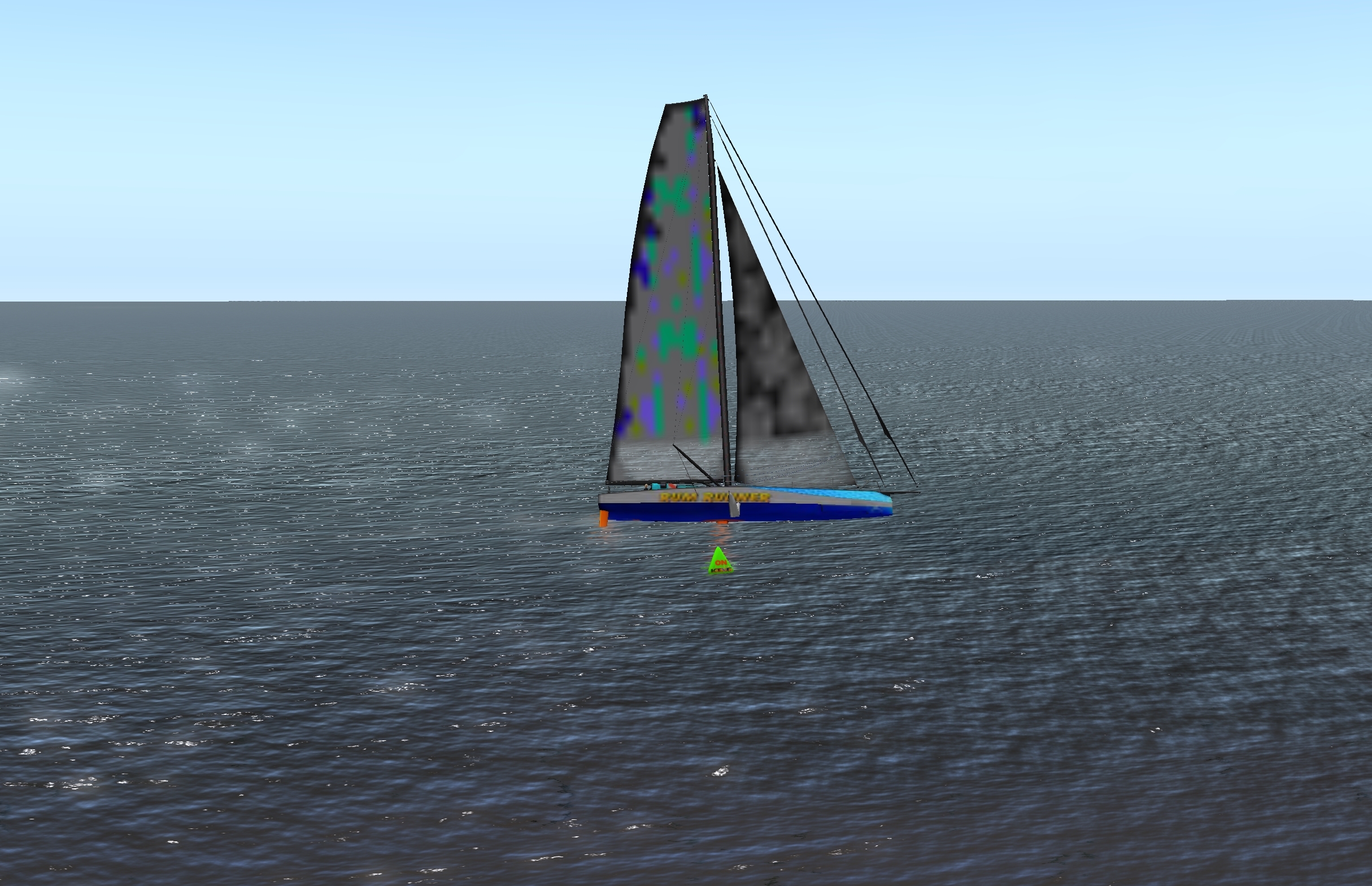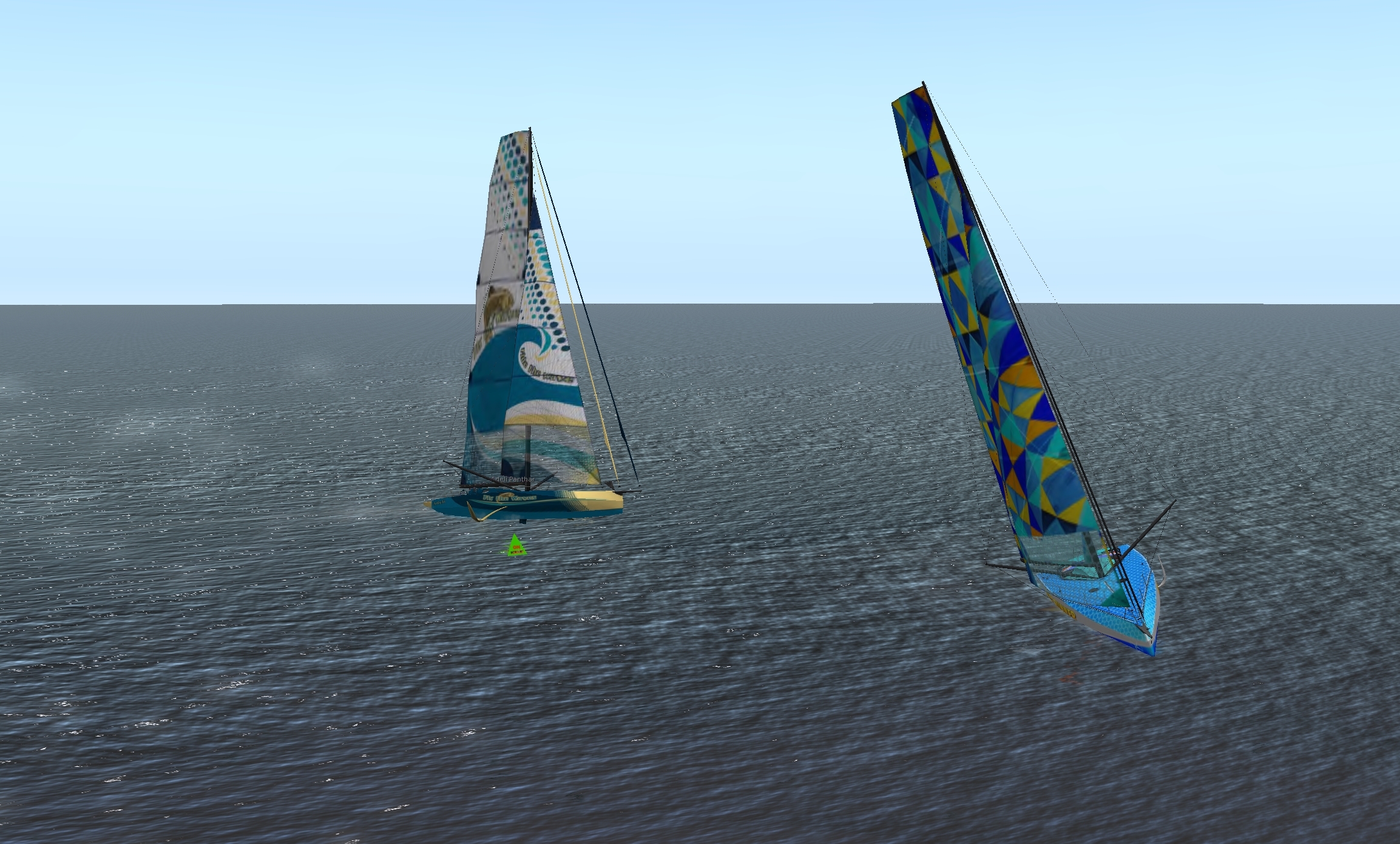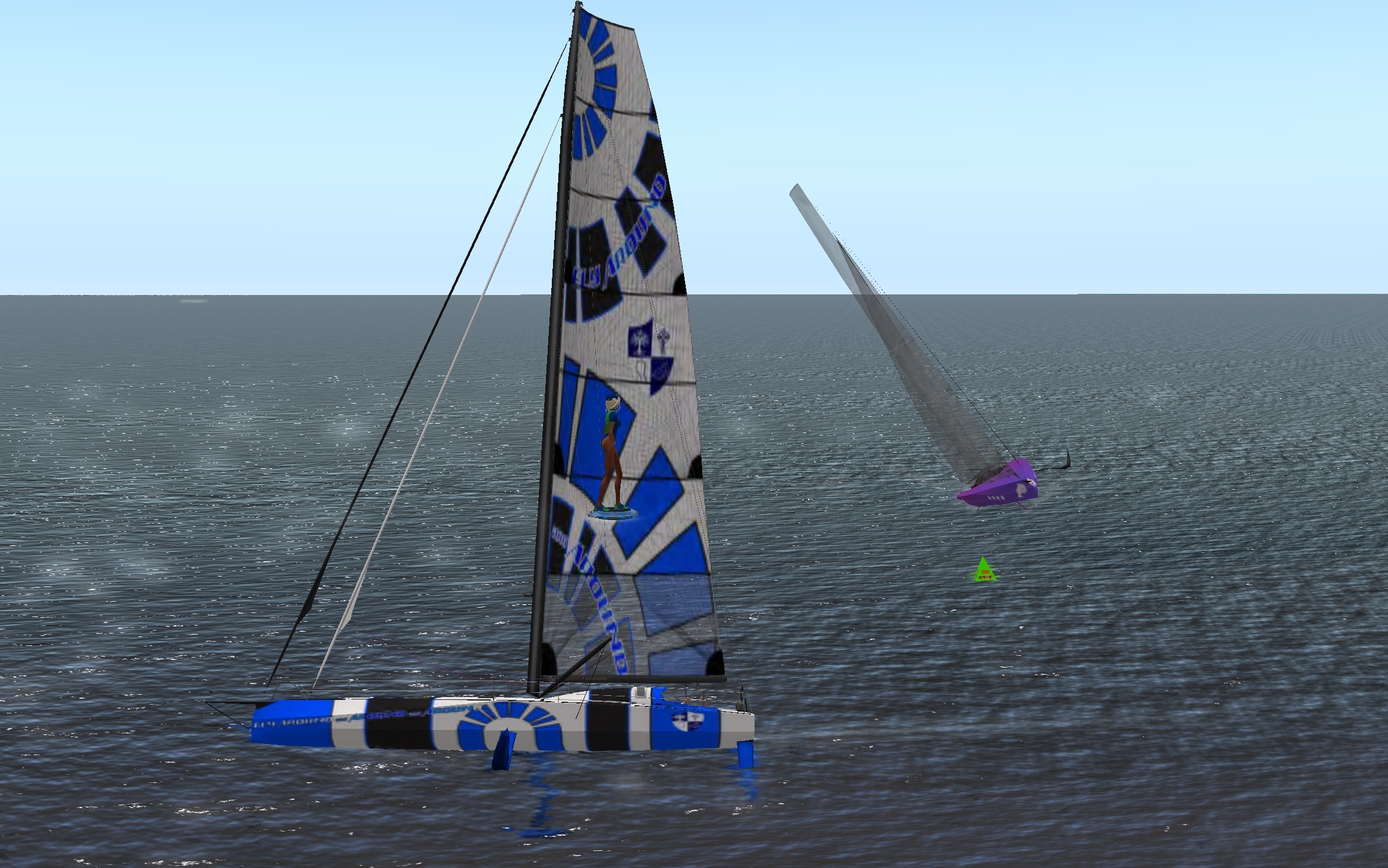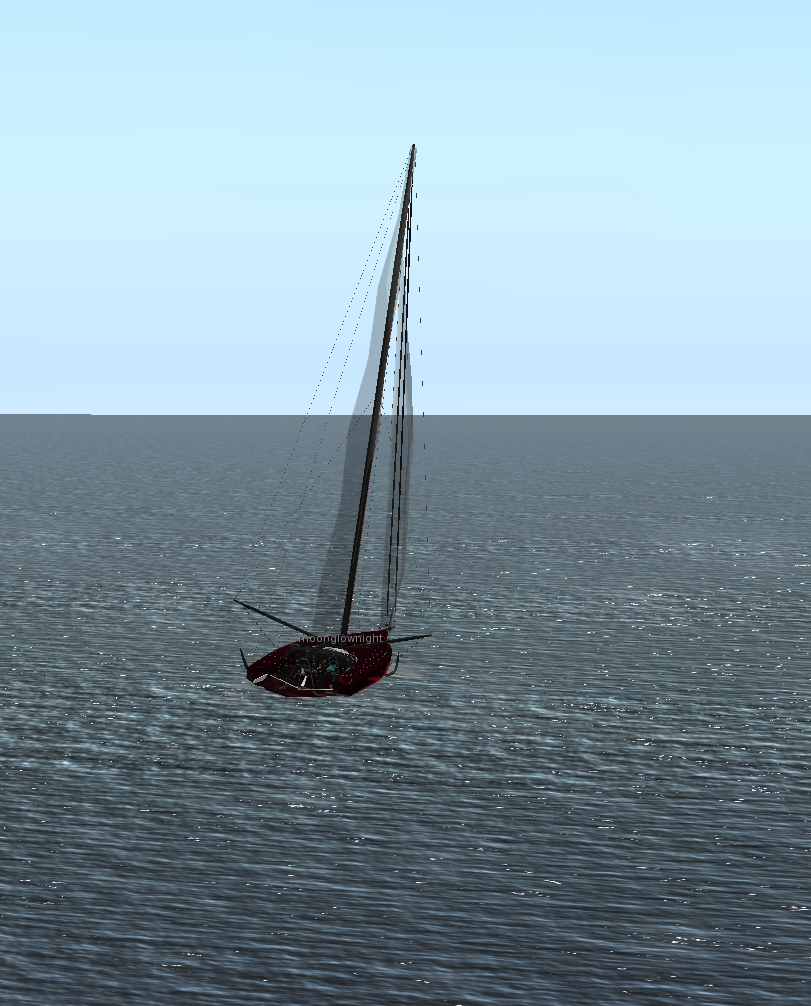 Somewhere on the way to buoy OE we lost Lisa with crash and Jenna took third place. Shame SL decided their exciting duell.
Thanks to the patience of Hakiria, who caught the finish of Moon on video as well
I hope after reading this you all agree with me it was a successful first testrace and i bet we will see more exciting duells in next weeks. And a big Thank as well to the big number of spectators, who made this an real awesome event.
For next race i will prepare some landmarks along the course for spectators to use for some closer watching of the race and we will add a notecard with a filled Far HUD and all courses we have at Saint Abrey and add it to our information board next to the rezzing area. So new ones can get it from there if we arent around and try our courses.
Stay all safe and healthy and hope to see you next week again.
hugs and kisses
Bianca