Don't do as Orca does!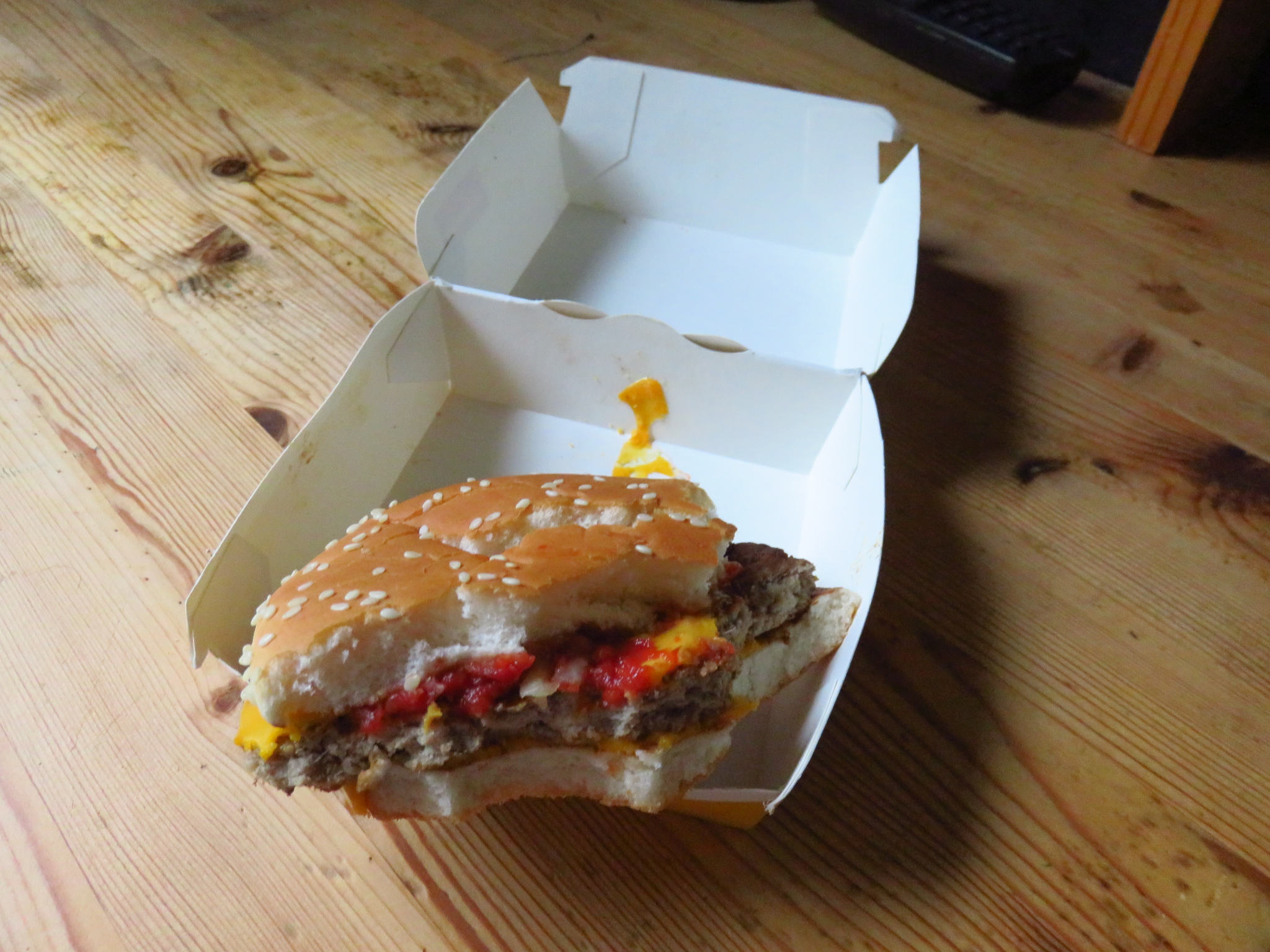 Ladies and boys, what you see here is a cold and very uääärglll non-lekker McD's Quarterpounder Cheese, left over from last night's "dinner". Orca abuses herself by eating this shit for breakfast. 😦
Keep in mind: Orca is a trained stuntwoman, she feels no pain and no shame.
Don't do that, kidz! Don't be like Orca. You really deserve better. And the world deserves a better You!
…
And just as I am typing this … the internet goes down again. 😦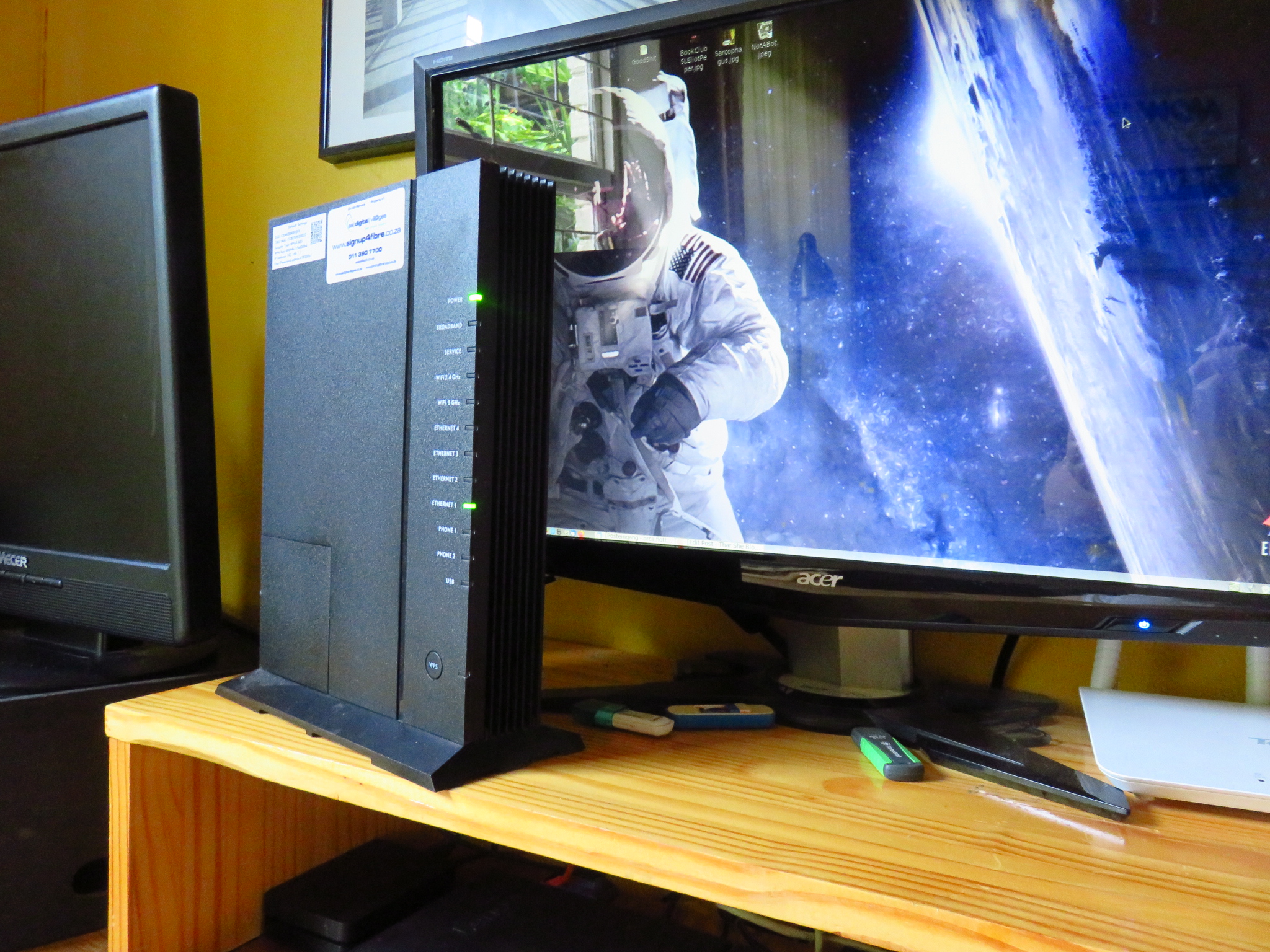 … and our complex' street committee WhatsApp group is going bonkers: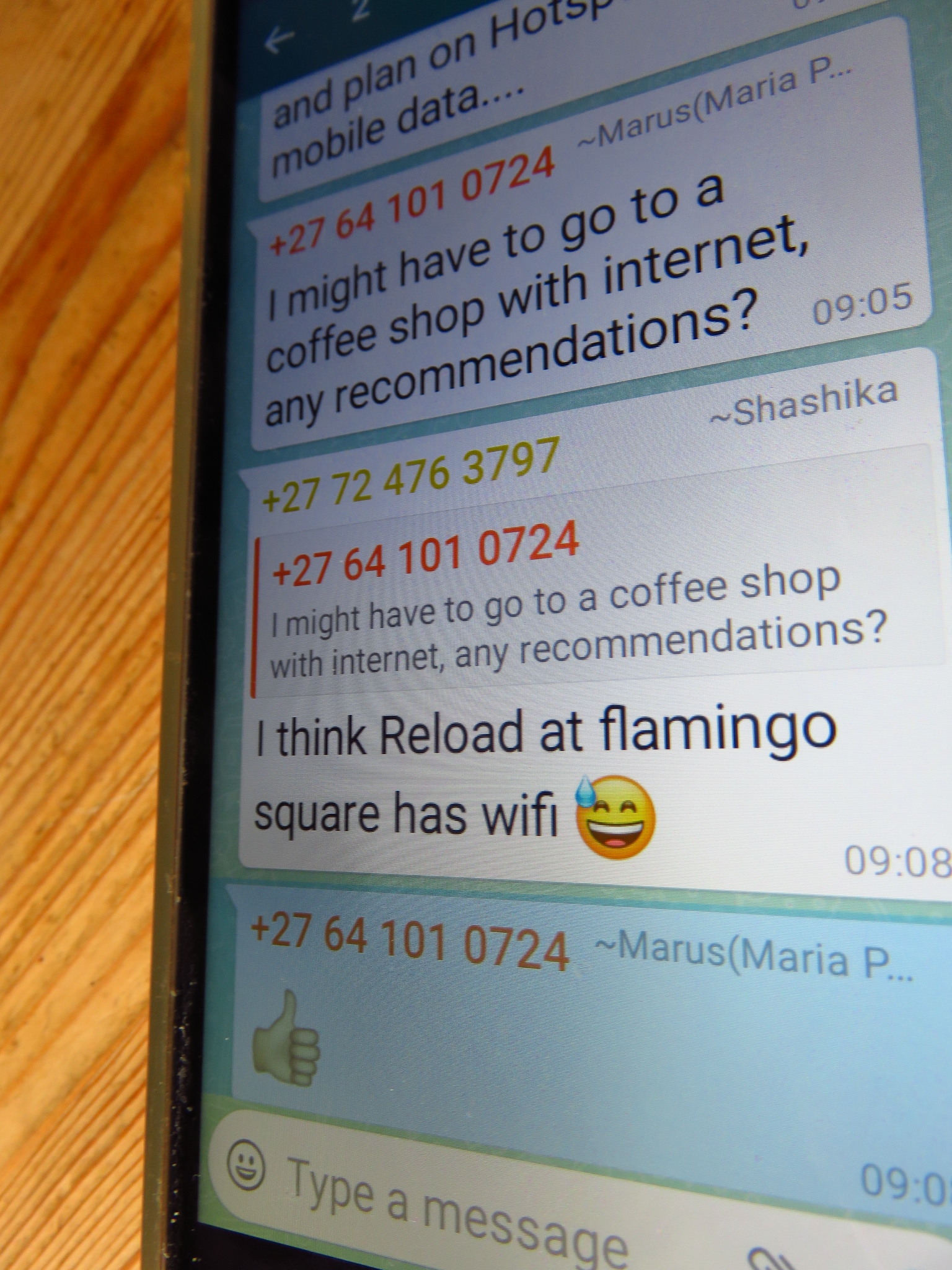 Anyhoo, punctually at 9:32 …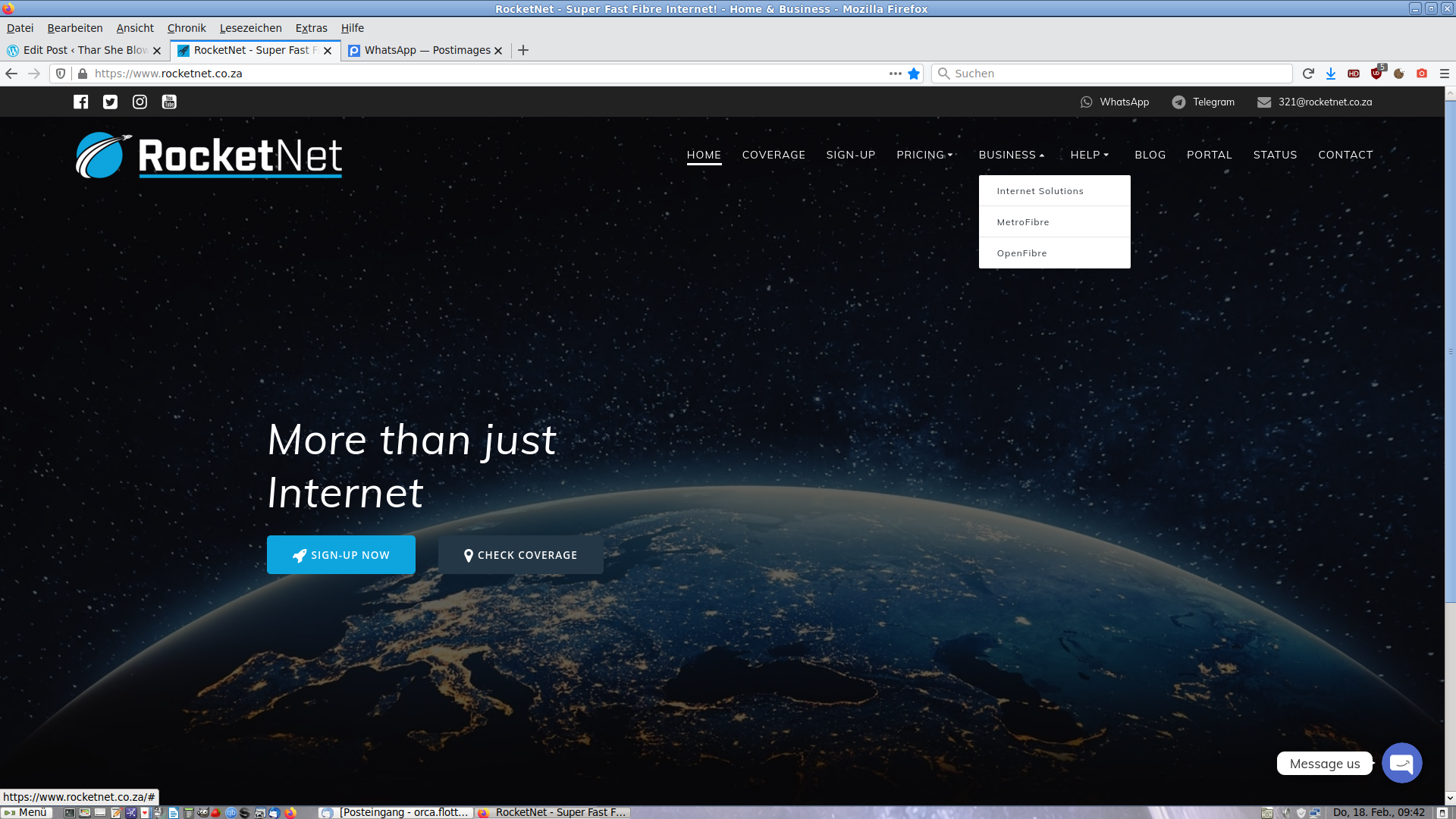 Okok, I have to admit hubby has joined WhatsApp. Just to become member of the complex group, he says. And it's already proven useful. At least we knew pretty fast that it wasn't just us but a nationwide fibre outage. Or sumfink. 😮
But now I've put away that stupid telephone and can play with a real computer again! 🙂